After four years in Stockholm, Jason Knight was getting sick of the dark, subzero Nordic winters. He'd broken up with his girlfriend, desperately missed his family and was mulling a return home to the UK. But once Britain voted in June to leave the European Union, his mind was made up – he was staying in Sweden.
"I was gutted with the result and I had a strong feeling that living away and enjoying the current benefits of being an EU citizen was a real privilege that I should make the most of," says the 37-year-old teaching assistant, who is originally from Brighton in southern England.
A growing number of Britons are looking to apply for citizenship in their adopted countries
He felt that many people decided to leave Europe without actually experiencing life there. "That kind of attitude made me angry and less keen on going home, when I have a job and a good quality of life here in Sweden."
Britain's vote to leave the EU came as a shock to many in the UK and around the world, and some in the country quickly started looking for an exit strategy of their own. Visits to immigration websites in Canada and New Zealand soared after the vote – as they have in the wake of Donald Trump's unexpected US election win.
But UK expats, who already live abroad, are more concerned with what happens to their current immigration status. More than 1.2 million Britons are currently living in other EU countries and legal experts agree that it is very unlikely that they would be deported after Brexit. However, with the UK yet to formally trigger the process or negotiate the terms of its departure, it is currently unclear if these expats will forfeit their current automatic rights as EU citizens, which include the opportunity to work without a visa and enjoy the same access to healthcare as locals.
Following the Brexit vote, expat Jason Knight plans to remain in Sweden (Credit: Jason Knight)
Knight is one of a growing number of Britons who are looking to bypass this uncertainty by applying for citizenship in their adopted countries. While not all member states have made their figures available, one recent study of 18 EU countries suggested a 250% increase in applications during the first eight months of 2016, compared with 2015 figures.
"None of us know what the future is going to hold, and it may be that I don't actually need citizenship, but I am not willing to take the risk," says Vicky Hampton, 36, a British food writer who is applying for Dutch citizenship after spending 11 years in Amsterdam.
Dubbed "the Brexit Bride" by her friends, she and her American boyfriend have even decided to get married in the wake of the referendum, to make sure they are both eligible to live in the Netherlands after Brexit and return to Amsterdam if they decided to try working in the US for a while.
"As a feminist, I'd never really intended to get married as I have issues with a lot of the patriarchal traditions surrounding it. Now marriage seems like a sensible, if antiquated, solution. Plus, obviously we wouldn't be doing it if we didn't love each other!" Hampton says.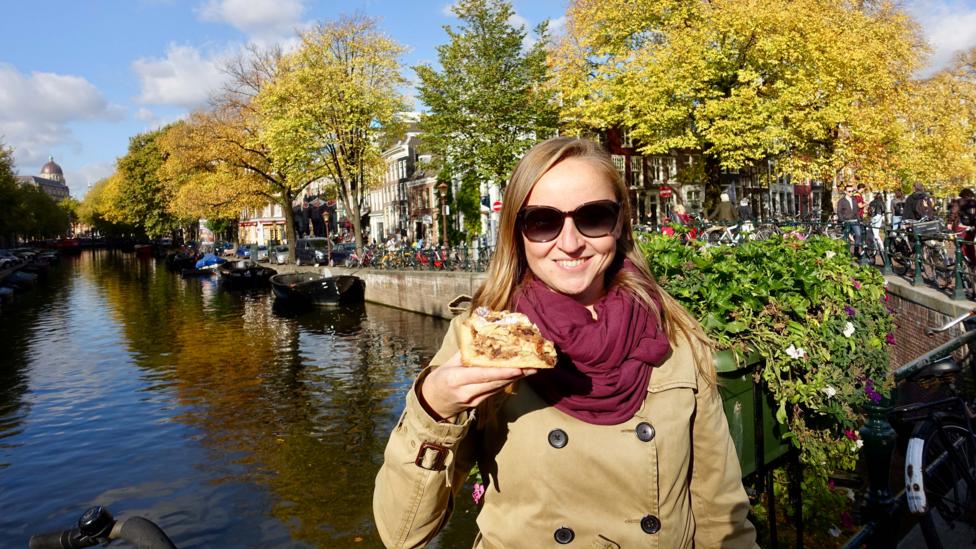 In the wake of the referendum, Vicky Hampton is applying for Dutch citizenship after spending 11 years in Amsterdam (Credit: Vicky Hampton)
But what happens if you haven't lived abroad for long enough to meet the criteria to apply for citizenship in another country? What if you plan on returning to the UK in the medium term? Or what if you can't ever imagine going back to Britain, but want to remain "British" on paper?
Looming uncertainty
These kind of questions about the potential implications of Brexit on Brits abroad are fielded daily by expat bloggers such as Catharine Higginson, who runs the website survivefrance.com from her home near Biarritz in southwestern France.
There is huge anxiety about Brexit in the expat community
"There is huge anxiety about Brexit in the expat community, nobody knows when and how it will happen and that's making people nervous," says Higginson.
She reflects that the drop in the pound against the euro in the wake of the referendum is already affecting UK expats who are paid their salaries or pensions in sterling.
"For people on a tight budget it has made things 10 times worse. Many already feel stuck because they've bought their houses in parts of France where the French don't want to live and work in, so they can't sell them and move home. I know of people who can't afford to heat their bedrooms this winter."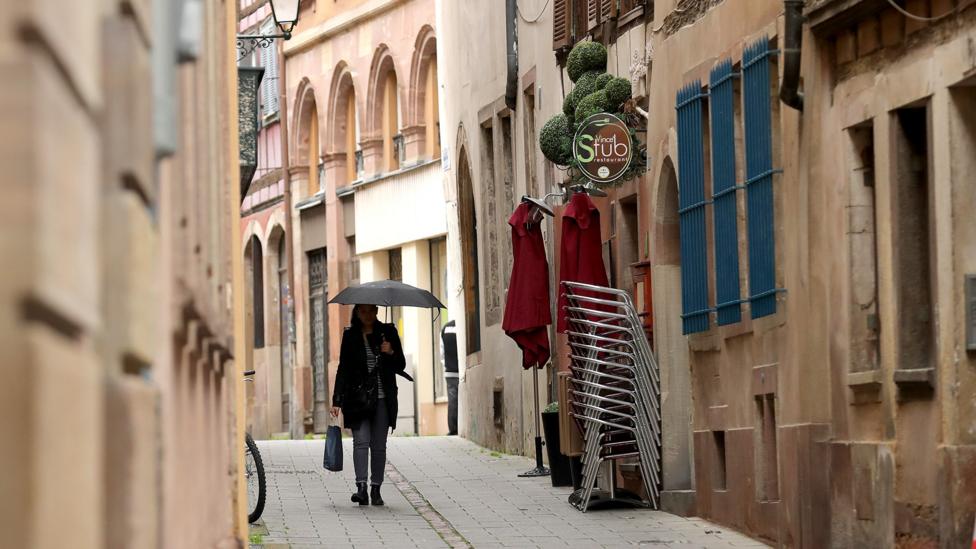 Many British expats have seen their savings hit hard by the falling value of the pound (Credit: Getty Images)
In Spain, the most popular destination for British expats, Richard Parnell, 45, recently launched a new Brexpats Spanish nationality course. Running from his existing language school in the Costa del Sol, it is designed to equip students with the language skills and cultural knowledge required to pass Spain's citizenship test by the time the UK leaves the European Union.
He says many who have signed up for lessons are pensioners who worry about losing their right to access free state healthcare as EU citizens.
"It's especially frustrating for a lot of people who've lived in Spain for more than 15 years and didn't even have the chance to vote in the referendum" he says, referring to rules which prevented expats not registered at a UK address in the last 15 years from having a say in the vote.
Both sides of the argument
While 52% of UK voters backed Brexit, Leave supporters are less popular within the British expat community. Nadia Cann, who lives in Portugal's Algarve region, is among those who voted for Brexit.
"I feel sorry for people who've lost out financially, but nothing is ever definite in life, you could plan anything and things unfortunately happen that get in the way," says the 40-year-old. She hopes to retain all of her current rights, especially as her young daughter has Portuguese citizenship.
Cann believes that trade will be stronger "and we can get better deals with places like China that are not part of the European Union."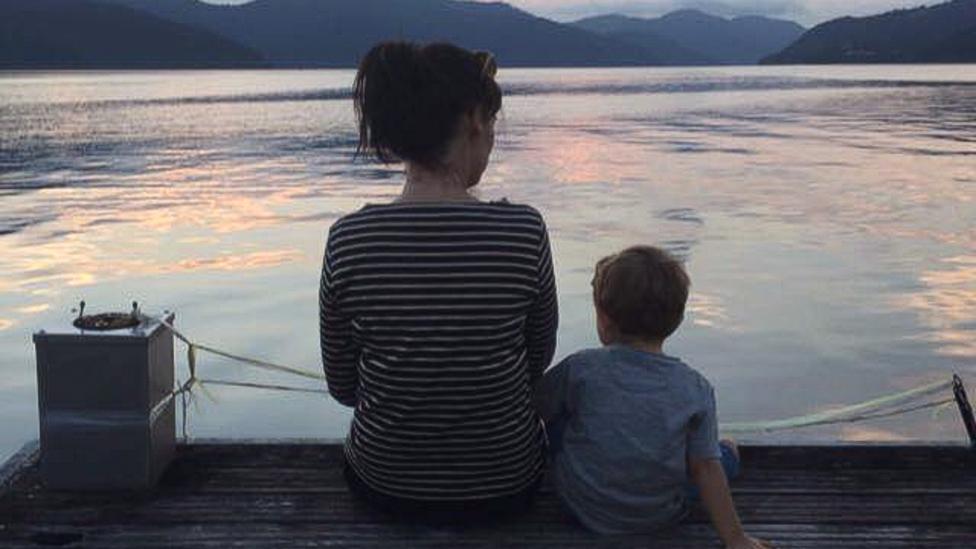 Emma Butler was planning to return to Britain from Indonesia with her family but says the EU referendum result has caused her to reconsider their future (Credit: Emma Butler)
Emma Butler, a CEO based in Indonesia, disagrees. "I personally don't see the UK being able to negotiate better trade deals with Asian countries as we would be a smaller economy after Brexit," argues the 37-year-old, originally from Glasgow.
We are looking to stay, even if that means spending a lot of money educating our child privately
Butler was planning to return to Britain with her husband when their son started primary school, but Brexit has caused the couple to reconsider their future.
"We're concerned about the economic uncertainty of the UK economy, finding jobs if we wanted to live outside London and the right to live and work elsewhere in the EU in future. So we are looking to stay, even if that means spending a lot of money educating our child privately here instead."
Fear of hate crimes
Other expats have expressed concerns about returning to Britain with their foreign spouses, following reports of a 60% rise in reported hate crimes in the wake of the referendum.
"I am discouraged at the narrow-minded place Britain seems to be becoming," says one woman, who works for a charity in Bucharest and wants to remain anonymous to protect her employer.
Everyone needs to calm down... ride it out and see what happens
"I am worried if my partner will be attacked for having the nerve to be Romanian in public. Perhaps I am being too pessimistic but I honestly cannot see things getting better quickly."
Back in the Algarve, Brexit supporter Cann argues that while she "feels sorry about the attacks", she favours limiting migration to the UK, despite having benefited from freedom of movement as an EU citizen herself.
"Immigration is a huge factor for me even though I moved into someone else's country," she says, adding that she would like the UK to introduce an Australian-style points system to "make sure all immigrants are skilled".
At the same time, she remains highly optimistic about the rights of British expats after Brexit.
"Everyone needs to calm down... ride it out and see what happens."
To comment on this story or anything else you have seen on BBC Capital, head over to our Facebook page or message us on Twitter.