Want a home but don't have enough saved? From boarding dogs to living behind bars, these are the extreme lengths people have gone to in order to buy.
I
In what many would call an extreme move, when he was 33, Christopher Gerhart took up residence at a nearby prison.
"At the time, there was a Bachelor Officers' Quarters that was on the prison grounds," says Gerhart, now 50, who lives in Arkansas in the US. "It cost $25 per month for a shared room in a college-dormitory-type building.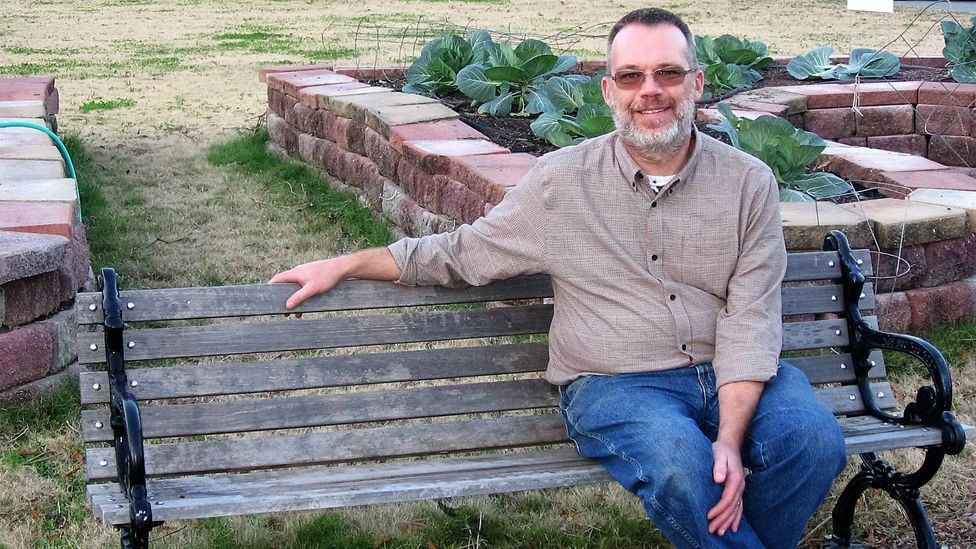 With all the money he'd saved living at a prison, Christopher Gerhart bought a condo and owned it outright in less than five years (Credit: Christopher Gerhart)
"There was a bathroom down the hall, exercise equipment and a common area with a TV and a fireplace. It was admittedly bare bones, but it limited my housing and utility costs to $25 monthly."
Eighteen months later, Gerhart had a substantial deposit saved up. He kept his spot on prison grounds for six more months while he had significant renovations done on the house he purchased, and with all the money he'd saved, he owned his condo outright in less than five years.
He owned his condo outright in less than five years
With home prices on the rise, putting together enough money to buy property can present a challenge, particularly in an area with a high cost of living.
In the US, 77% of non-homeowners under age 35 state that affordability is the reason they're unable to purchase a home, according to apartment-hunting site Apartment List. In the UK, non-property-owners report that they're prepared to save for about 5.5 years for a home deposit, compared to 5.35 years in 2015, according to a report from online UK bank Halifax. And first-time buyers paid an average deposit of £32,927 ($41,929), up 13% from the year previously.
"You have people that are smart enough to know that real estate is a really good investment, but they can't afford it," says Charles Muotoh, a real-estate agent with DCRealEstateGuru.com in Virginia in the US.
To combat the problem and start scaling the property ladder, some would-be buyers are getting creative.
Earn extra cash
Danielle Haymes and her husband, Joe, both have full-time jobs out of the home. To store money away for a down payment, they started a side business from their house: boarding dogs through DogVacay.com.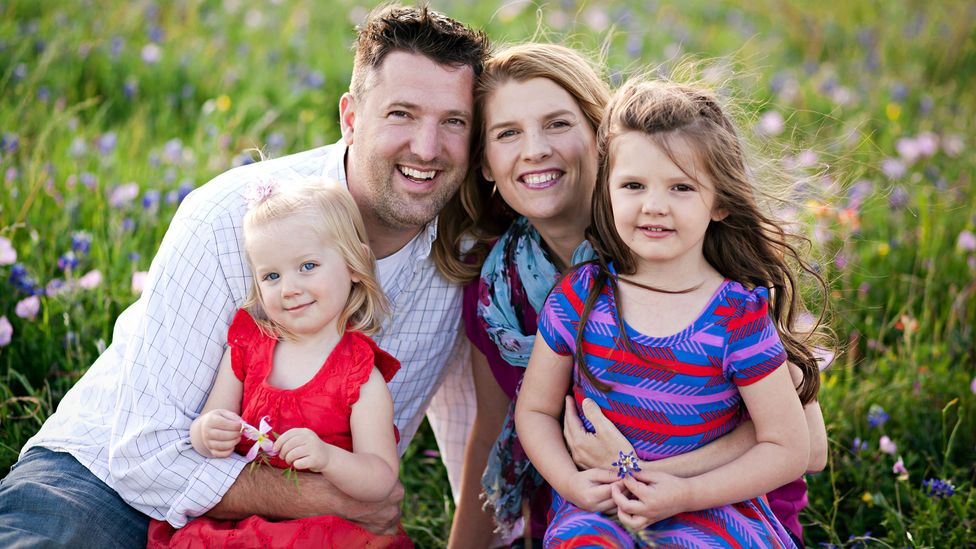 Danielle and Joe Haymes started boarding dogs as a side business out of their house to sock money away for a down payment (Credit: Danielle Haymes)
"We started dog sitting as an easy way to supplement income," says Haymes, who lives in Texas in the US. "We love dogs, so it was the perfect fit for us."
The venture ended up earning them about $25,000 over two years
Although the couple has enjoyed getting to know their dog clients, the job isn't without disadvantages. "We lose some flexibility on personal vacations because we want to be available for our guests," she says. "And I am constantly worried about the pups and making sure they are OK." But the venture ended up earning them about $25,000 over two years, which they put down on a five-bedroom home in March.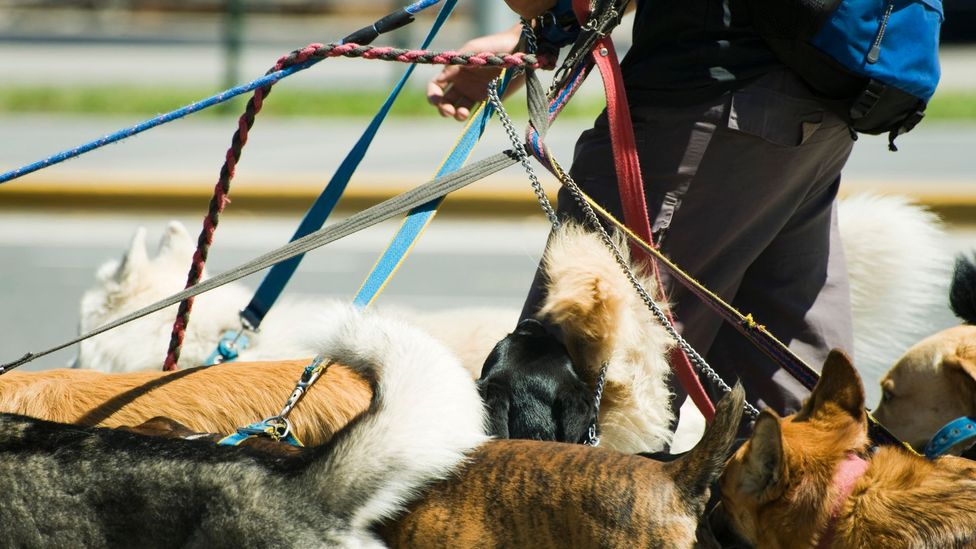 Would you take in pets while their owners are away to earn extra money for a house downpayment? (Credit: Getty Images)
Supplementing your income with extra money may be one of the quickest ways to get a down payment in the bank because it doesn't require the discipline of cutting back, and that extra cash isn't a part of an existing budget. Anything extra you make can be saved immediately.
Evan Harris, co-founder of real-estate finance company SD Equity Partners in California in the US, recently worked with clients who aggressively scour Saturday morning garage sales for treasures they can sell on for a profit. "These people are pulling in over $1,000 a month just off this hustle," Harris says.
Other options include taking on extra work, such as bartending at night or boarding Airbnb guests. "Some clients of mine were so determined that they decided to drive for [global rideshare company] Uber," Muotoh says. "Within six to seven months they were able to come up with $17,000 to put down for the purchase of a condo."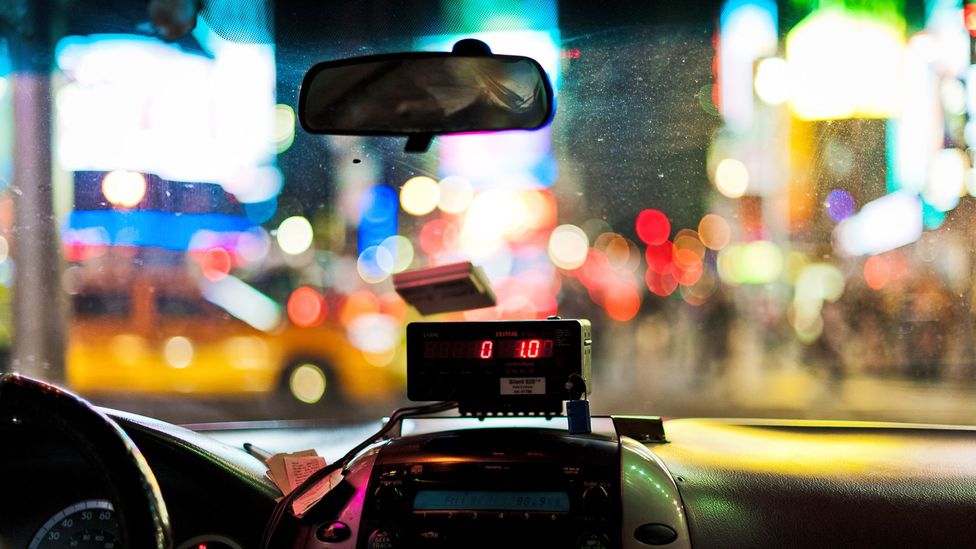 Driving for Uber, one couple was able to save $17,000 in seven months. (Credit: Getty Images)
Living strategically
In 2009, Georgina Kenyon and her partner were fed up with renting, but they couldn't afford to buy a flat in London. "You just can't save much money with an average UK salary," says Kenyon, now 44, who worked for the British government at the time. (She's now a freelance writer living in Australia, who also has written for BBC Capital.)
 It was a depressing, damp experience, but it worked
Back then, they decided to save money for a deposit by moving into a boarding house that cost less than half what they were paying to rent in London. "There was a window which looked onto the drain beneath the pavement," Kenyon says. "There was a shared bathroom for two floors and I seemed to have a continuous cold all year."
It was a depressing, damp experience, but it worked. In a year, they had enough saved to buy a small flat in London.  
London is one of many cities where real estate prices are high and people go to extremes to save up. (Credit: Getty Images)
For Brian Davis, the answer to his down payment quandary was giving up housing entirely in 2008. His girlfriend at the time was a travel nurse who moved from place to place on contracts, and Davis had a part-time telecommuting job, so he tagged along.
"We were put up in furnished apartments, so we didn't spend a dime on rent or home furnishings or décor," says Davis, 35, who is a real-estate blogger at SparkRental.com and now lives in Abu Dhabi. "I ended up travelling with her for two years, paid off $10,000 in credit-card debt and saved up another $15,000 as a down payment for my first home."
Making a drastic lifestyle change can pay off, but comes with other risks
As strategies go, this one is effective but may be uncomfortable in the short-term. "This is where people start getting creative and making some sacrifices," says Jason Shepherd, co-founder of Atlas Real Estate Group in Colorado in the US.
Harris cautions that making a drastic lifestyle change — such as moving to a shady area of town to save on rent for a year — can pay off but comes with other risks. "They may make more per month because they're saving, but they may also lose out when their vehicle gets broken into," Harris says. "Maybe instead of going on a run they stay home and watch TV. Sometimes it gets people into a negative spiral." So be thoughtful about minimizing costs in this way, he says.
Phoning a friend
Other people have teamed up with friends to make a home purchase happen. Emily McNicholas, for instance, bought a home in south London with a friend last year because neither of them had enough money to buy on their own.
"We were both really struggling to find anything that was remotely nice or where we were used to living," says McNicholas, 29.
Together we could buy in a much better location
So the two banded together, pooled their resources and purchased a two-story Victorian terrace house just a 15-minute Tube ride from downtown London. "," McNicholas says. "I wish we did it earlier."
Harris has also seen business associates or training partners go in together on a house. "There are all different types of collaborations we're seeing," he says. "A buddy of mine got a house with eight people. They all happen to be entrepreneurs. It's a first step to owning a home, and then they want to help each person own their own home."
While it's a viable option, Muotoh cautions that buying property with a friend or associate can get sticky if plans diverge down the line.
McNicholas and her housemate have a contract that stipulates how long the women have to stay in the house and what happens if one of them wants to sell. "There's no sort of grey area about that," McNicholas says. "So that does make it feel more relaxed."
To comment on this story or anything else you have seen on BBC Capital, head over to our Facebook page or tweet us on Twitter.