A famed pastry chef travels the world to perfect desserts — and cultural tastes. How he manages to mix food and place.
W
When Pichet Ong left the frenetic life of New York restaurants in 2009, he never imagined a career spent making dessert could take shape on the road.
Today, the A-list pastry chef, who has worked with world-famous chefs including Jean-Georges Vongrichten, published cookbooks, appeared on Top Chef and was named one of the Top 10 pastry chefs in America, travels with his own vanilla beans so he's always prepared to whip up some last-minute cake batter for clients in need of a tasting.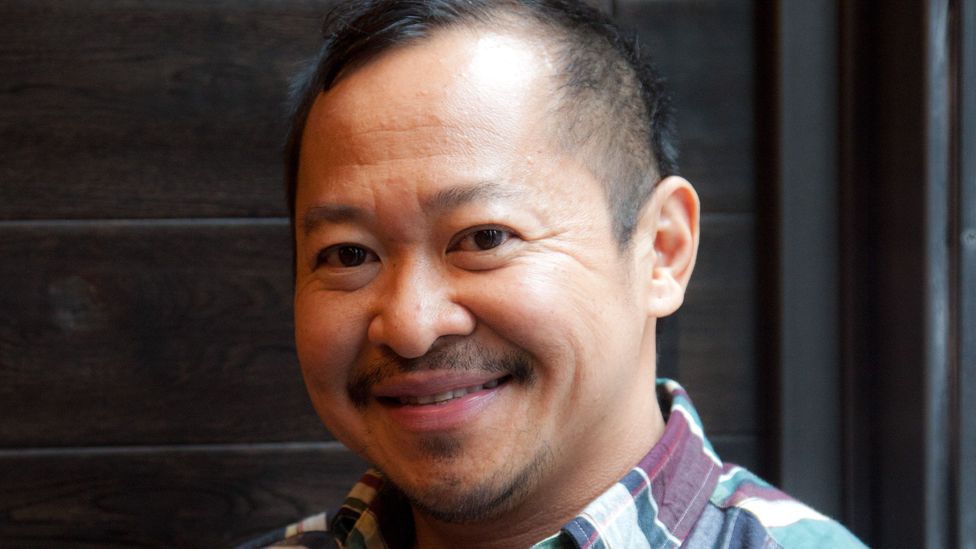 Pastry chef Pichet Ong's schedule as a food consultant means he's flying to Asia one month or living aboard a Caribbean cruise ship the next. (Credit: Alan Battman)
Ong, a 48-year-old Singapore native who has lived in New York for more than 20 years, now spends his time on a whirlwind of consulting gigs for the crème-de-la-crème — from cruise lines and hotels to global restaurant chains and patisseries.
You have to be really obsessed with small details
The job comes with intense back-to-back travel, building intricate spreadsheets to keep pace and last-minute prep for restaurant launches that goes way beyond dessert. In the last year alone, he's spent time in Dubai, Thailand, Singapore, and Houston in Texas, just to name a few.
As a consultant, Ong often swoops in to help with one very specific part of the puzzle. "You have to be really obsessed with small details because you don't always know what the result is," he says.
At times, he can spend as little as a few days on a project, which requires him to prepare ahead of time to understand one specific part of the company's business and the local cultural context — but he might never see the end result.
A typical day?
Luckily, the job includes delicious perks. In the past 12 months, for instance, Ong has brand systemised recipes for Rhong Tiam, a chain of affordable Thai restaurants, to be used in its new locations in Dubai and Toronto; and worked to create new products with the Nestle-owned KitKat brand in Japan. He also helped create limited-edition flavours of ice cream (including chocolate mousse, black forest and green tea) for Häagen-Dazs's Asia-based shops.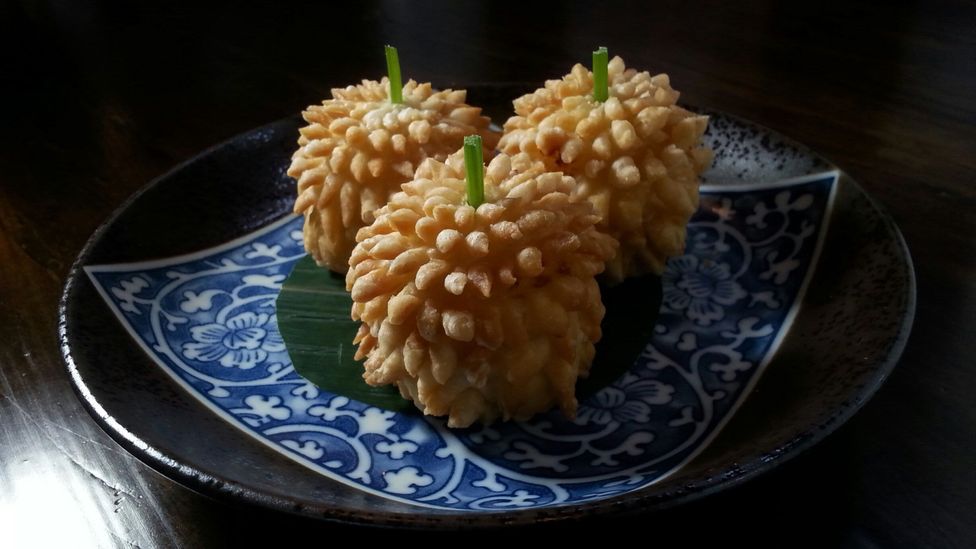 One of Pichet Ong's pastry creations: Durian Puff Dim Sum (Credit: Alan Battman)
"There were 17 kinds of vanilla beans you had to taste through and in different combinations — it's actually a lot of work," he says. 
While New York is Ong's home base, he typically travels every few weeks, as close as a three-hour flight to Texas in the US or as far as a 21-hour flight to Singapore. Between consulting projects, he fills gaps while home in New York by styling food for magazines or cookbooks and catching up with friends, some of whom still work in the city's kitchens.
To keep his work consistent no matter where he goes, Ong packs many ingredients
He tacks on extra days before and after projects to browse local markets, see the sites and taste popular dishes. The extra time spent in each place helps him figure out how global food trends are adapted in a particular area and what ingredients help to define a specific place. Clients across regions often have the same concerns, such as using alternative flours, healthy dessert options and how their flavours can translate to a global audience.
The myth of the sweet life
Life on the road isn't all peaches and cream. The global life leaves Ong little time to tinker with his favourite chocolate-chip cookie recipe. And then there's not being able to work in the same kitchen.
"I miss going to a place that's consistent and familiar," he admits.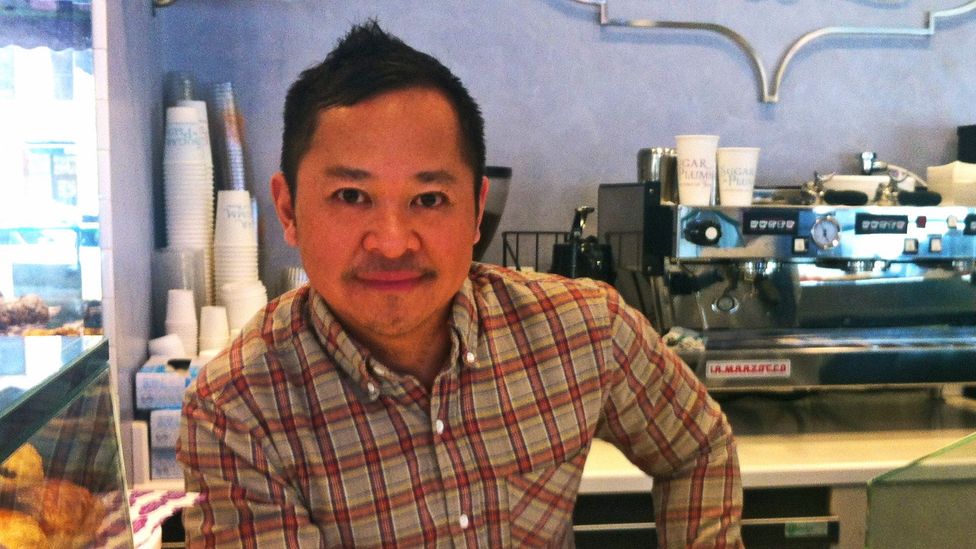 Pichet Ong travels about 55,000 air miles each year. (Credit: Pichet Ong)
To keep his work consistent no matter where he goes, Ong packs many ingredients that he has trouble finding in opposite corners of the globe. For instance, Ong brings along a food scale with metric measurements to avoid the kind of imprecise measuring that can derail a dough recipe. And he often packs his favourite rectangular cake forms, citrus zester and real vanilla bean pods — items that can take hours to find abroad.
He has to track the subtle cultural differences around key dishes
"Vanilla is my secret weapon because [the beans] are expensive, it's hard to find, and when clients taste it they go 'wow it's amazing'," he says. "Most places still use [powdered vanilla] extract."
A matter of taste
When he works abroad, Ong tries to infuse local flavours into his dessert menus and tweak slightly. In a way, he feels he has to understand the tastes and the culture to get it right. Early on he has to track the subtle cultural differences around key dishes and tap into ingredients that are prominent in a region to devise his own menu to fit their needs.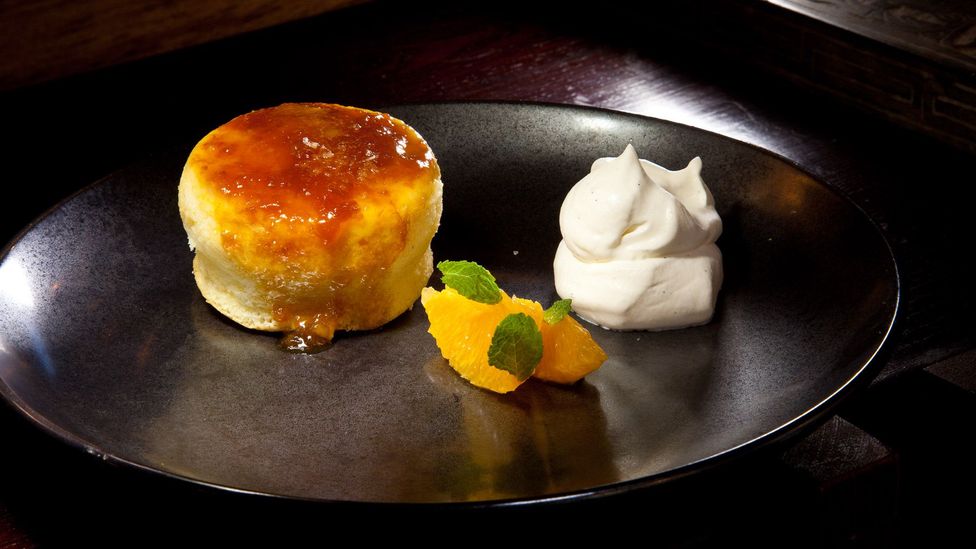 Pichet Ong is famous for mixing imaginative Asia-inspired flavours with Old World French techniques (Credit: Alan Battman)
Often, he starts with one of his classic desserts and tweaks slightly. For instance, when working in Dubai, he sweetens his sticky toffee pudding with dates and brown sugar but omits alcohol. In Asia, he adds ginger to spice up the recipe without too much sugar.
"I'm always driven by ingredients — I use what's local or what's loved," he says. "I'm not ashamed to put more of it on the menu."
Even the customs around dessert can differ, he has found over time. In the Mideast, families tend to share dessert and order family style, while in Asia, guests nibble on a procession of smaller dishes.
The end goal comes down to appeasing cultural tastes, Ong says. "Every failure and every misstep is a learning process," he says, "and it's edible."
To comment on this story or anything else you have seen on BBC Capital, please head over to our Facebook page or tweet us on Twitter.