For the fourth year in a row, the Economist Intelligence Unit has declared Singapore the world's priciest city. But is it really as bad as the headlines would have you believe?
R
Retail clerks in Singapore have a habit of forcing receipts into your hand whether you want them or not. As a result, every Singapore resident occasionally cleans out their wallet or purse, only to discover a horrifying stack of receipts where once there was money. There's no doubt this can be a very expensive city.
But is it the most expensive? Well, that's debatable.
Distorted perspectives
Last month, the Lion City hit the headlines again when The Economist Intelligence Unit (EIU) placed it atop its Worldwide Cost of Living index. However, this index was set up for a specific purpose. It's designed for human resources departments to figure out the cost of sending employees on business trips or to work overseas, often in a high-paying job.
Arguably, people with expense accounts don't spend like the rest of us
Arguably, people with expense accounts don't spend like the rest of us. When Singapore first topped the list in 2014, the city-state's Deputy Prime Minister Tharman Shanmugaratnam suggested that the index wasn't so much an indication of high prices as a reflection of pretentious expat living. The basket of goods on which the index was based included "imported cheese, filet mignon, Burberry-type raincoats, four best seats in a theatre, three-course high-end dinners for four people," he said.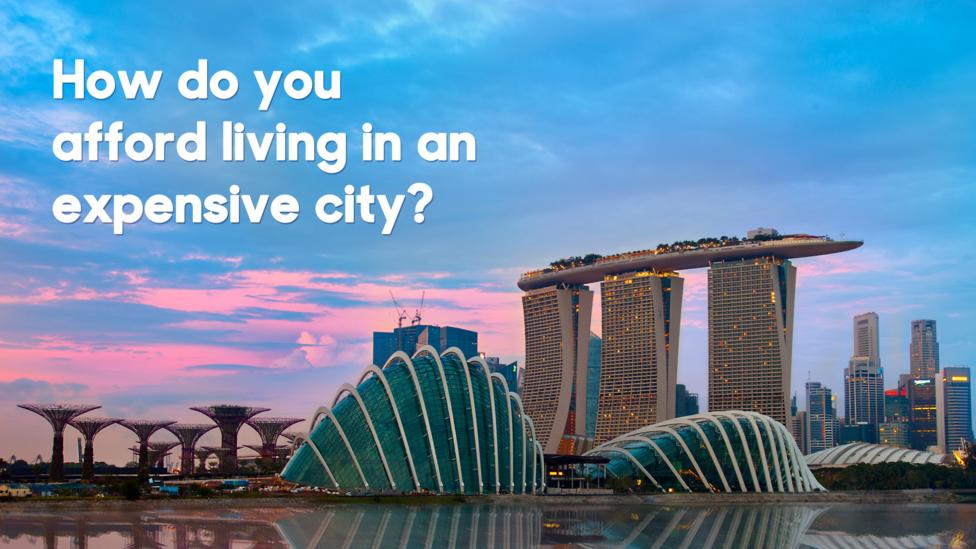 What measures do you take to cut costs? Share your tips with us on Facebook.
The EIU is quite up front about the index's limitations, and its author Jon Copestake admits there's some "premiumisation". There's no law forcing anyone to buy every item they price, especially if it's a warm coat and you live on the equator. "You can find bargains in almost any city around the world, and you can live more frugally than the comparative cost of living which we apply," Copestake says.
A different take
So how much less does Singapore cost if you don't throw money around like a banker? A group of academics at the National University of Singapore's (NUS) Lee Kuan Yew School for Public Policy made their own index, which distinguished between expats and locals. It found that for expats, Singapore was about the fourth most expensive city in the world. But for the 'ordinary residents', it was 48th, wedged between Lisbon and Pittsburgh.
For the 'ordinary residents', it was 48th, wedged between Lisbon and Pittsburgh
In the EIU's index, Singapore stands head and shoulders above the world's other cash gobbling metropolises for one reason: cars cost a fortune. The government has a deliberate policy of jacking up the cost as a means of keeping cars off the road and limiting congestion. You'll pay about US$70,000 so that you can impress everyone with an entry-level Suzuki Swift.
But in a compact city with cheap and reliable public transport and affordable cabs, it's perfectly reasonable to go without a car. In fact, getting around in other cities can seem expensive by comparison. David Shen is a Singaporean who works in marketing. He was surprised at how expensive local travel was in Australia when he visited in December.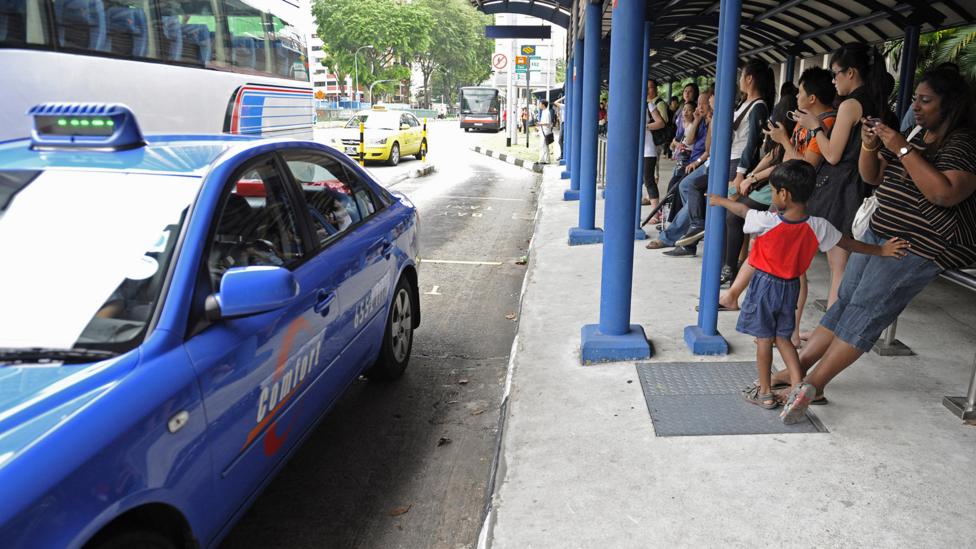 Public transport and taxis in Singapore are cheap and plentiful – so a car often isn't necessary (Credit: Getty Images)
"If you take a taxi around or you take an Uber around, it's really expensive," he says.
Local travel in Singapore is actually so reasonable, that many expats end up saving money on getting around.
"I spend about SGD250 ($178) a month on taxis and trains. I recently did a calculation and that's about half of what I spent on car payments and insurance in the US," says Jeremy Mackie, a Singapore-based creative director at content agency Click2View. He is originally from the US.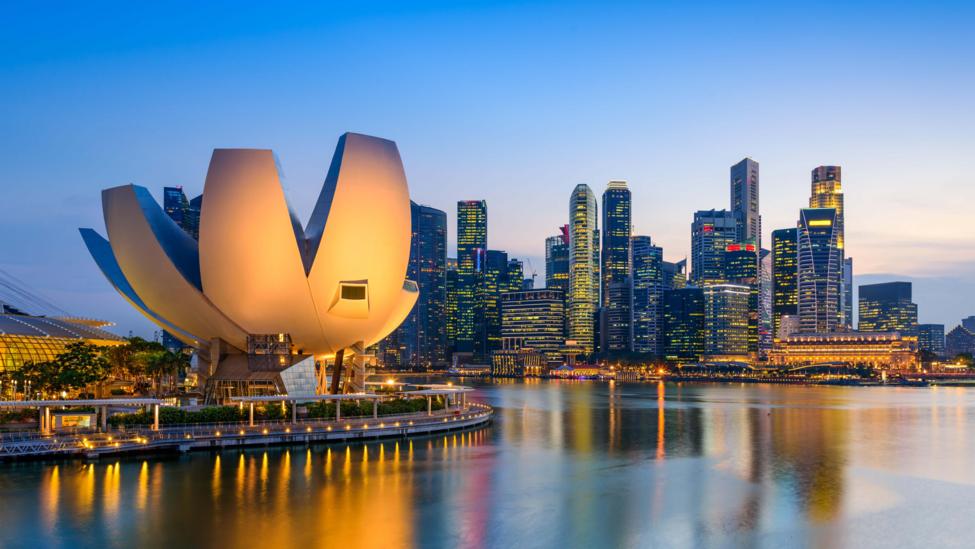 Well-known as a global centre of finance, Singapore can be pricey – but is it really as expensive as it's made out to be? (Credit: Alamy)
Still, Copestake says that if cars were left out, Singapore would only drop down to ninth place on the EIU index. He points out that a number of the most expensive cities tend to be repeat offenders. And if a city shows up year after year, it's probably for a good reason.
Plenty of other items are expensive in Singapore, particularly groceries, clothing, and food and drink
"As far as I'm concerned it is actually intuitively a fairly good indicator of the cost of living between cities, based in US dollar terms," he says.
He says plenty of other items are expensive in Singapore, particularly groceries, clothing, and food and drink.
Not all sour grapes
The last category, food and drink, is also a little controversial. It's easy to pay several hundred dollars a head for a fancy meal here in Singapore, especially if you want to drink wine. But you can also get lunch for comfortably under SGD5 ($3.57). In fact, Singapore boasts the cheapest Michelin-starred meal on earth.
And while expatriates in Singapore love to gripe about the price of grapes, there are cheaper options. You can find a good happy hour, and you can also get a longneck of Tiger, brewed in Singapore, for about $5 if you're willing to sit on a plastic seat at a hawker centre.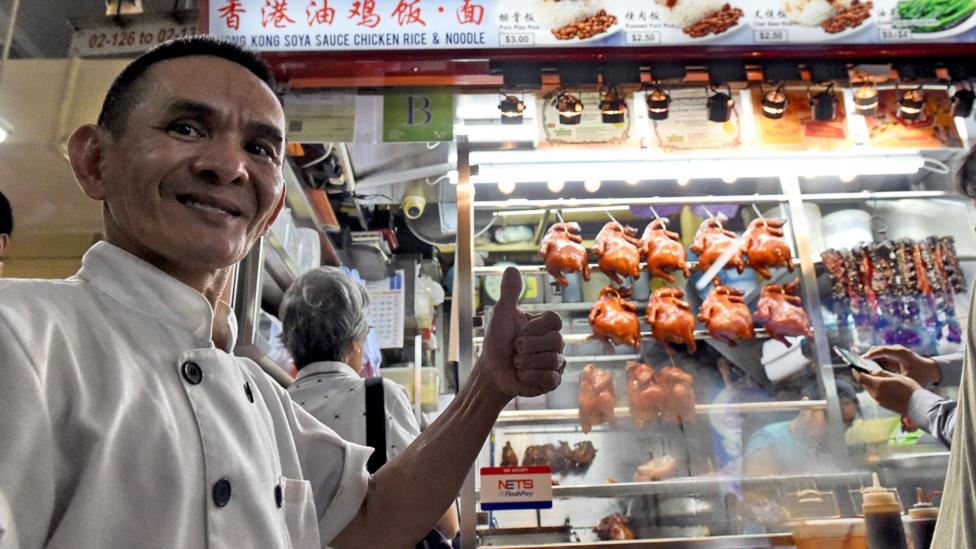 Singaporean chef Chan Hong Meng in front of his Michelin-starred chicken rice and noodle stall (Credit: Getty Images)
In some other expensive cities, food and drink seem even more expensive. Graphic designer David Walker recently moved from Singapore to Zurich. He says Zurich's alcohol prices rival and often top Singapore's. It's not unusual to pay $20 or more for a cocktail. And while there are plenty of cheap options for food in Singapore, that's not really the case in Zurich.    
"They don't exist in Zurich. There's no place to go for cheap eats at all," he says.
A ceiling on house prices
Then, there's real estate. This category, one that makes up the major headache in personal financial planning for so many people, is not in fact included in the EIU's study (and it's possible Hong Kong would top the list if it were included).
Expats in Singapore do tend to live in privately-owned condominiums, which can be expensive – rents for three-bedroom apartments in popular River Valley start around SGD4,000 ($2,850) and go up to SGD7,000 and above. But more than 80% of Singaporeans live in subsidised public housing blocks known as HDBs (after the Housing Development Board that builds them).
It's a densely-packed city's answer to the quarter-acre block and something of a middle-class starter kit
These buildings are nothing like public housing schemes found in the West. It's a densely-packed city's answer to the quarter-acre block and something of a middle-class starter kit. HDB apartments can be as basic or as comfortable as the owners choose to make them, and renting a centrally-located three-bedroom HDB costs about SGD2,500. But private condominiums usually have more facilities like pools or tennis courts.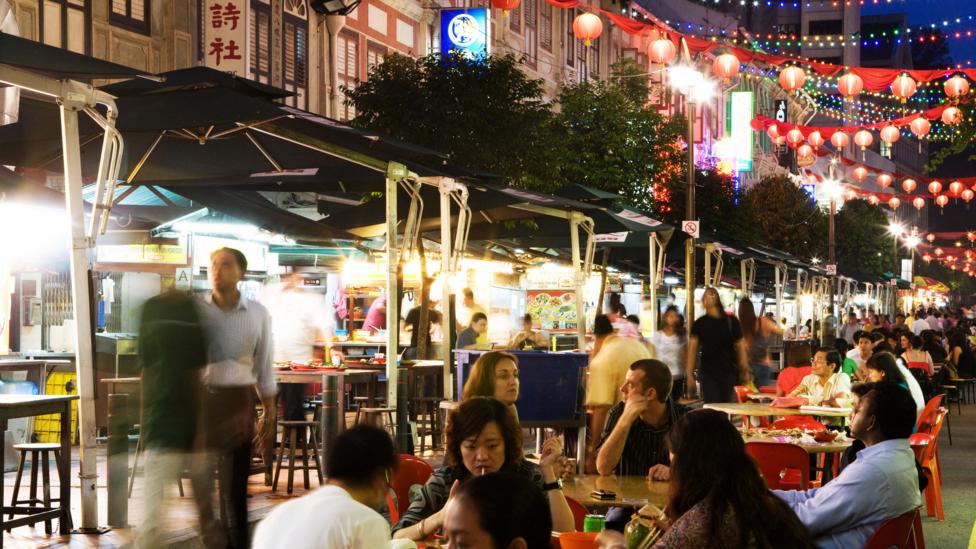 Contrary to popular belief, eating well in Singapore can be much cheaper than doing so in many other cities (Credit: Alamy)
There are a few strings attached when buying an HDB, but Shen says doing so is reasonable financially. What's more, Singaporeans can draw on their mandatory retirement savings to pay for it, so for many it's a payment that they don't really feel.
"It's really not a huge part of your life," he says.
Compare that with buying in London, San Francisco or Sydney, where an uninhabitable terrace just sold for $1.96 million.
So, if you're travelling or moving to Singapore, don't panic too much about high prices. Singapore's not cheap, but it doesn't have to be a giant money fire either.    
To comment on this story or anything else you have seen on BBC Capital, please head over to our Facebook page or message us on Twitter.