Training is often seen as a bore and a chore. Is there a way to make it better?
N
Nick Pennebaker can't help but cringe when he hears the words "employee training".
Three months ago, the Dallas-based marketing manager was stuck in a room with 50 others for three days of finance discussions. The six-hour sessions were hellish, in part because they had nearly nothing to do with his job.
It's not the first bad training experience Pennebaker has had. He says he's spent too much time trapped in rooms listening to people talk about things that don't apply directly to his work. "It can be a waste of time," he says. "There's a lot of BS being sent our way."
Several studies show that employee training can be more problematic than productive. A 2010 McKinsey & Company report found just 25% of respondents felt that training programmes had a measurable improvement on performance. A 2015 study from online training company 24x7 Learning found that only 12% of employees apply new skills learned in training to their jobs.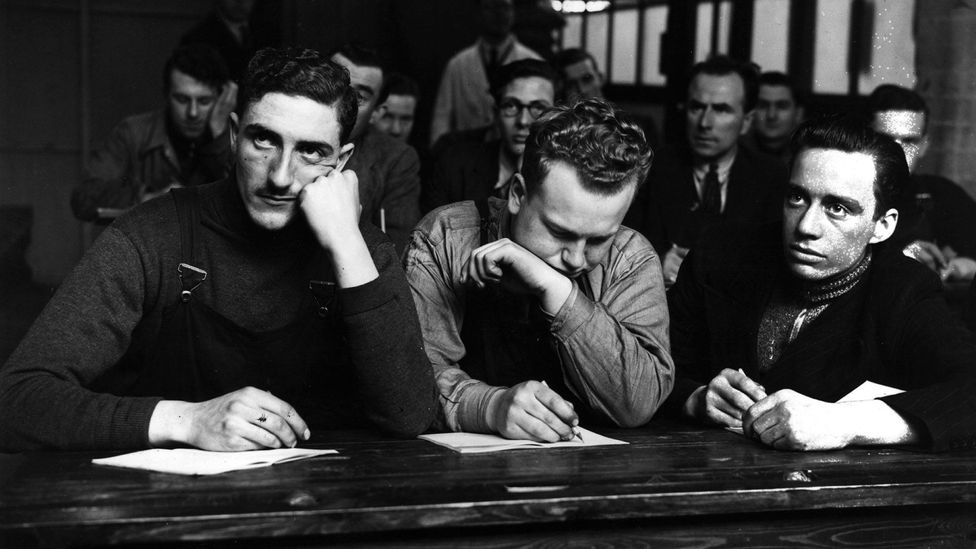 Both bosses and workers ask for training, but how useful is it? (Credit: Getty Images)
With about $359 billion spent on training globally in 2016 – up about 21% over the past five years – businesses are investing more and more into beefing up their staff's skills. But groans continue to fill office hallways every time someone gets called into a session.
Too basic and too boring
Many programmes don't actually improve skills, says Nanette Miner, founder of the Training Doctor, a company in the US state of South Carolina that designs training programmes. Why? Most are too generic, too basic and too boring, she says.
The misguided one-size-fits-all approach comes from companies training everyone, in every department, in the hope they will feel equipped to try new things, adds Alan Middleton, a marketing professor at Toronto's York University. "There's not enough attention given to what objectives the company wants to accomplish and the current level of knowledge and skill of those who are going to be trained."
Managers don't always follow up after training, or even know what their employees are learning
If bosses really want to help people move around, they need to make career development more personal, identifying individual people who want to learn new skills and tailoring their approach accordingly, Middleton says.
A bigger problem is that managers don't always follow up after training, or even know what their employees are learning in a training session, says Miner. In many cases, human resources tell managers to identify people for training, but don't tell managers exactly what their staff are getting trained on.
Then, when the employees return to their desk they think, "If we can get the work done that the manager wants, and if the manager's not reinforcing things, then why change our behaviour?" says Miner.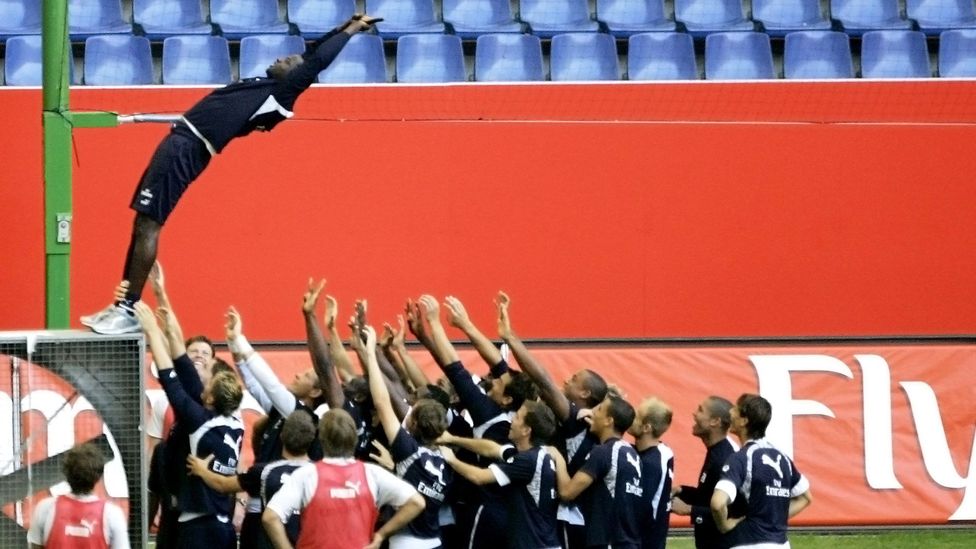 If it takes a 'trust fall' to get people interested, you've got problems (Credit: Getty Images)
The offer of skills improvement has become part and parcel of the standard job hunt. Indeed, a 2015 study found that 69% of employees under 40 say that training opportunities play an important part in deciding whether or not to stay at a job, while a 2016 Gallup report found that 87% of millennials say professional development is important to them in a job.
Training for training's sake doesn't work
"We all want to learn things that re useful and will move us ahead – I don't know anyone who doesn't want that," says Middleton. "What people don't want is irrelevant training that's a waste of time." In other words, training for training's sake doesn't work.
Keeping workers ahead of the curve is "a three-legged stool," he adds. "It's experience with appropriate coaching, networking and training to keep people up to date."
Smaller sessions, longer time
Spacing training out into shorter sessions is one useful approach for several reasons: it breaks up the information given into less intimidating bursts, it gets us back to our desks faster, but most importantly, it allows us to implement the skills we've learned. With time between sessions, workers can come back to the next one with questions about what has or hasn't worked, says Miner.
What's worse than spending money on training new people and then having them leave? Not training them and having them stay
Training must also be more engaging and applied, she adds. A class she designed on uncovering red flags in financial statements requires employees to bring in two reports that they've been working on. This allows them to train and be productive at the same time. "Bring the real world into class," she advises.
Creating an environment for sharing ideas is also important. According to Pennebaker, one of his better training sessions had only eight people in the class and the instructor would regularly stop for discussion. "Questions weren't shunned," he says.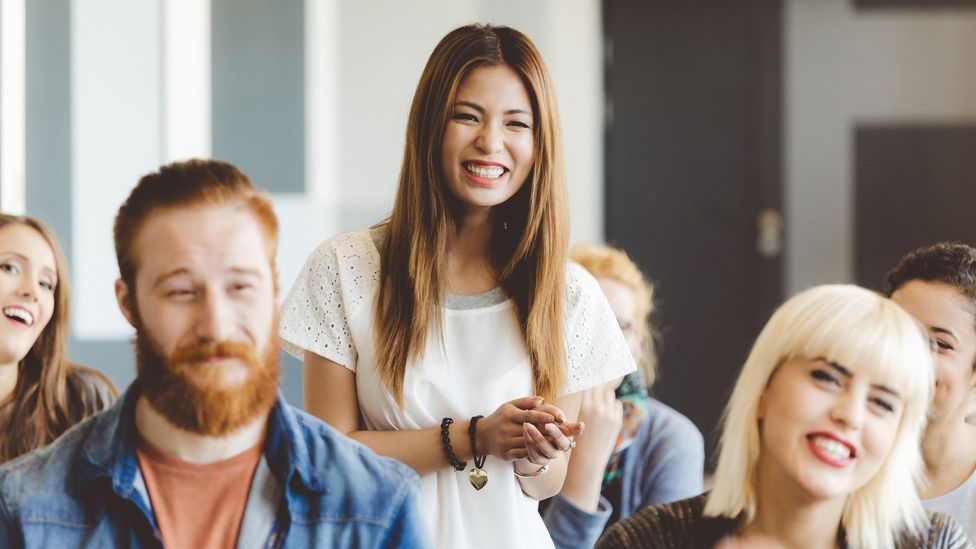 Happy, engaged workers – a rare sight at many training sessions (Credit: Getty Images)
As much as Pennebaker cringes when he has to go to a training session, he thinks it can have value if done correctly. He recently joined property investment company Northstar Commercial Partners, which offers voluntarily 'lunch and learn' sessions, which he'll attend when the topic appeals to him.
He's also a fan of mentoring and shadowing – learning new skills by following someone around for a week – which is something his company offers. "I'm open to training, but it has to be interactive and relevant," he says. "Sitting in a training room, though, sucks."
To comment on this story or anything else you have seen on BBC Capital, please head over to our Facebook page or message us on Twitter.