Companies hope to attract staff by installing prosecco taps and beer fridges in the office – but they may be missing the mark, writes Pádraig Belton.
P
Press for champagne. There are certainly worse buttons to have on your desk – most of us have them for mundane tasks like operating telephones or tapping information into our computers.
Workers at one new office in London's Soho area, however, will have buttons for a very different purpose – summoning glasses of bubbly. Once pressed, drinks and food will be delivered to them via dumbwaiter from a restaurant downstairs.
It is just one of the luxury "perks" property developer Enstar Capital hopes will attract firms to the new building when it opens next year. It's the latest in a trend  the increasingly blurred lines between work and home life is enticing many companies to provide alcoholic refreshments to employees in the office.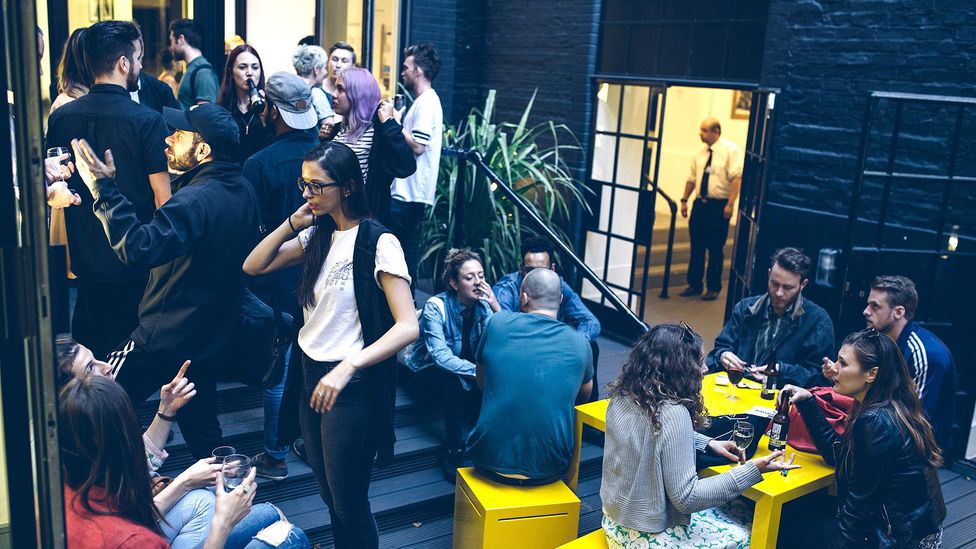 Workers gather for drinks at a co-working space run by The Office Group near London's Oxford Street (Credit: The Office Group)
A growing number of companies are offering happy hour in the office. Twitter, for example, stocks complimentary beer and wine in fridges at its San Francisco inner city office. Yelp has craft beer on tap from kegs for staff and guests, while DropBox offers its workers free spirits on its "Whiskey Fridays".
PR firm Hill and Knowlton has a bar and terrace at its new London offices, Saatchi and Saatchi boasts an in-office pub for its staff, while advertising agency J. Walter Thompson's office in New York has a 50-foot-long bar. Other workplaces like London-based marketing firm BSC Agency and Yahoo's Chicago office have drinks trolleys and beer carts that trundle around the office at the end of the week. The demand has also given rise to companies like DeskBeers, which delivers beer to offices.
Even freelancers and small businesses are indulging in a touch of "al desko" drinking. WeWork, which offers shared working spaces, provides free prosecco on tap at its site close to London's Paddington Station. In other spaces – the company has more than 50, in 12 countries – it offers beer fridges and taps.
11% of employees say they have alcohol available at their work place in the form of a beer fridge, a bar or a drinks trolley
A yet-to-be released survey by Glassdoor, a site where staff can write reviews about their employers, found 11% of employees say they have alcohol available at their work place in the form of a beer fridge, a bar or a drinks trolley.
But is this new twist on office drinking culture a reflection of what modern employees want from their workplace, or is it a clever way to encourage them to work later into the evenings?
Home away from home
Simon Lyons, joint head of Enstar Capital (which offers the champagne button), believes the growth in office perks is part of a greater blurring of the lines between work and home.
"There's a big divide now in central London, between old school, cheaply fitted-out offices with strip lighting, that are not pleasant places to work, and really plush ones, that are home from home."
Millennials don't mind spending more time at the office, unlike older generations who seek to get things done so they can move on to personal time, says Jon Andrews, who recently wrote a report on millennials in the workplace for accountancy firm PricewaterhouseCoopers.
"Millennials and digital natives don't do it that way – they blend it all, toggle back and forth, and they're really comfortable with that."
With pensions and salaries being squeezed, offering in-office perks has become a way to make workers feel valued and to attract talent
This too might be why companies are looking beyond traditional benefits packages to attract employees. With pensions and salaries being squeezed, offering in-office perks has become a way to make workers feel valued and to attract talent. But is booze the way to go?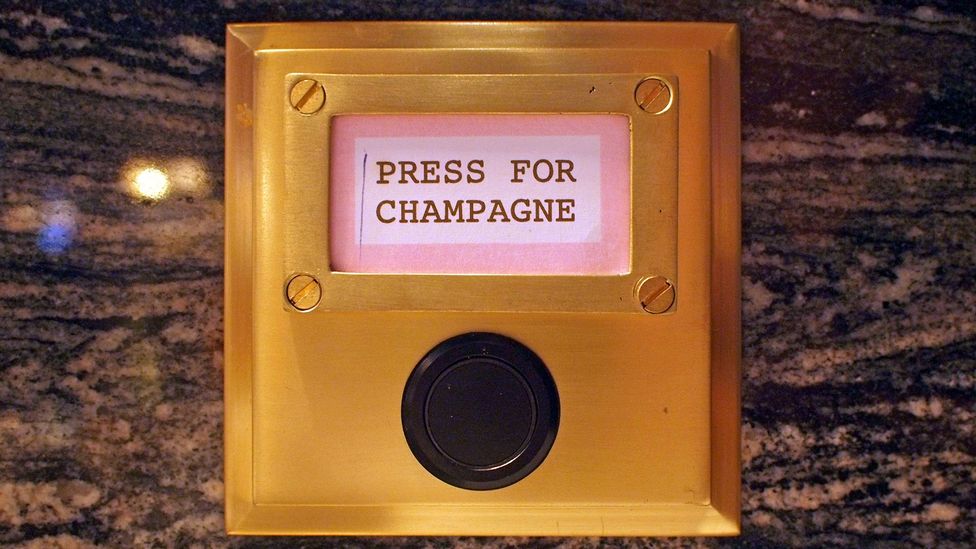 Would you get more work done with this button at your desk? (Credit: Fimb/Flickr/CC BY 2.0)
Excuse for abuse?
The Glassdoor survey would suggest it's not a perk that's being abused – or even used – regularly by many: it found 6% of respondents had consumed alcohol up to twice a week during office hours.
The majority of companies that offer alcohol to staff in the office emphasised they do so to reward hard work. And from the mostly positive reviews posted by employees of companies that offer free drinks in the office, it would appear this tactic does work.
The general trend appears to be declining consumption- Ian Wybron
There is a growing body of research, however, that suggests the younger workers may not be as seduced by the offer of workplace booze as might be assumed.
"Basically, the general trend appears to be declining consumption" explains Ian Wybron, from British think tank Demos. He has written a report about the drinking habits of millennials that found 66% of those between 16 and 24 don't feel alcohol is important to their social lives.
The Office for National Statistics' latest figures back this up: less than half (46%) of those aged 16 to 24 report drinking alcohol in the previous week, compared with 64% of those aged 45 to 64. Those aged 16 to 24 were less likely to drink than any other age group.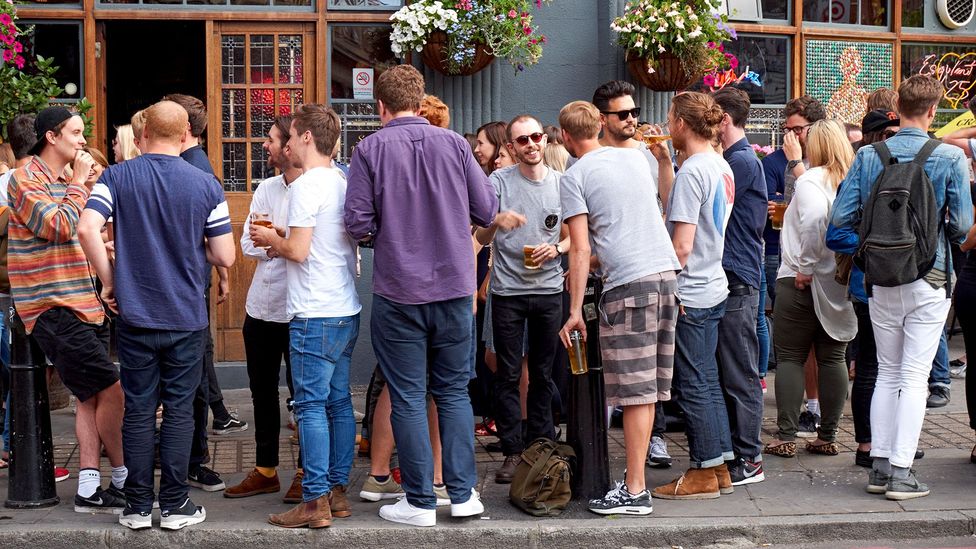 For younger Brits, boozing isn't as popular as it once was (Credit: Alamy)
Justin Lyon, 40, heads a London tech start-up called Simudyne that offers free alcohol to its employees. He has not encountered any issues with younger people taking it too far. "The only time our free alcohol was a problem was with our more 'mature' employees," he says.
Despite these changing demographics, medical professionals and charities worry about the availability of alcohol in the workplace. The Institute of Alcohol Studies has warned that it can impact productivity, quality of work and lead to more mistakes being made. The International Labour Organization also estimates that up to 40% of accidents at work involve or are related to alcohol use.
Medical professionals and charities worry about the availability of alcohol in the workplace
Alcohol Concern warns that workplace bars and alcohol fridges can encourage just the sort of heavy drinking culture that leads to alcohol problems. It insists employers have a responsibility to their employees not to encourage such behaviour.
"When alcohol becomes a component of the workplace and workplace socialising, it can become problematic for people who can't drink or don't want to drink," adds Andrew Misell, a director at Alcohol Concern. "It can exclude people whose faith or health doesn't permit them to drink for example."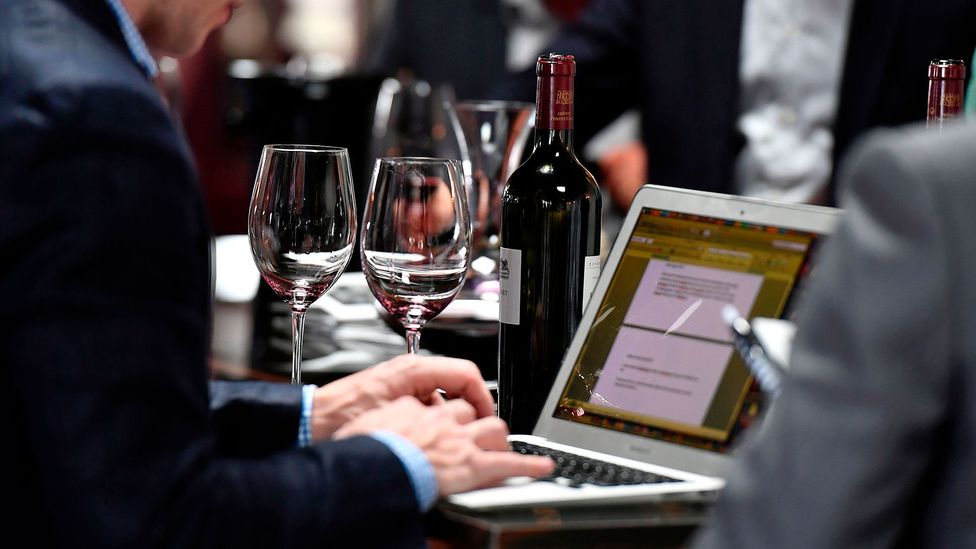 Fun office perk or something more serious? Health experts say work drinking can encourage harmful behaviour (Credit: Getty Images)
Of course, whether companies offer booze in the office can depend on the laws and religious and cultural norms of the country in which they are based. "In Pakistan it's not halal, so no beer fridges," laughs Rida Shoaib, a 26-year-old employee at Plan9, a technology incubator in Lahore. She does have a fridge, though, which is filled with juices and sharbat, a popular non-alcoholic drink.
'I have a beer fridge at home'
Do companies even need to offer drinks to attract workers? No, says Yuriy Mukhin, who runs Lalafo, a tech start-up in Kiev, Ukraine, which aims to "grow Spartans from millennials" with a no-frills office culture.
Millennials don't want to be coddled, but challenged, he says. "There are no rules on when and where to work, no office hours, and we intentionally do not buy beer fridges and games.
"We create ambitious goals and tough deadlines under which you have to overcome big challenges or you 'die'."
Whether it's champagne buttons or Spartan challenges, it's clear that companies are doing their utmost to attract top talent. But perhaps younger workers just want the same things that have been attracting employees for decades: "I would like from a job, a safe working environment, union representation, a pension plan and job security, please," says Rhys Jones, 29, who works in digital media in London.
Or as Marisa Smith, a 32-year-old living in Norwich, in the east of England, puts it: "I want a good pension plan and private healthcare options. Seriously. I have a beer fridge at home."
To comment on this story or anything else you have seen on BBC Capital, please head over to our Facebook page or message us on Twitter.