Building a personal brand has become common practice in the business world - but what if you want to get ahead without curating and sharing a particular version of yourself?
S
Sheryl Sandberg, noted author and Facebook's Chief Operating Officer, was recently asked how business people should manage their personal brands.
Her answer was unexpected.
"You don't have a brand," she responded during the question and answer session at The Wharton School at the University of Pennsylvania in May 2017.
Don't package yourself - Sheryl Sandberg
"I get this question a lot, and I shudder every time. Crest has a brand. Perrier has a brand. People are not that simple. When we are packaged, we're ineffective and inauthentic."
What we each have is a voice, she added, which can be complex, contradictory and sometimes wrong. Her advice? "Don't package yourself." Just speak honestly, factually and from your own experience.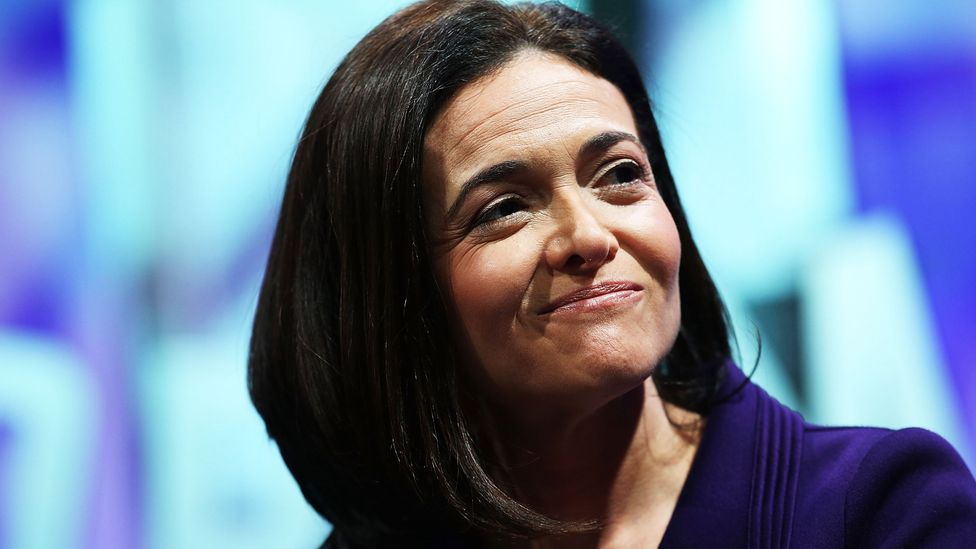 "Crest has a brand. Perrier has a brand. People are not that simple," says Facebook COO Sheryl Sandberg (Credit: Getty Images)
Sandberg is one of the most powerful figures in social media, and it's social media that's has helped make the idea of personal branding so ubiquitous. So, has this phenomenon had its day? Sandberg may be ahead of the curve in rejecting the idea as absurd and dehumanising.
Self and self-promotion
The concept of building a personal brand dates back decades. In 1997, Fast Company published an article titled "The Brand Called You" that popularised the concept, arguing that it wasn't just CEOs or celebrities that needed to carefully craft their image. It was everyone.
The rise of self-promotion and branding partnerships on social media means that it's now second nature for people to build a personal brand: to put some thought into the image they project online and the impression it gives to friends, clients, colleagues and even potential employers or sponsors.
Self-promotion can be exhausting
That emphasis on presenting a strong public image is especially pronounced in these uncertain economic times; a growing, fiercely competitive "gig economy" has made digital profiles a crucial part of grabbing work opportunities. Freelancing has risen by 43% in the UK since 2008, according to an IPSE survey, and a report by the software company Intuit predicted that 40% of the United States workforce would be made up by independent workers by 2020.
You might also like:
"Personal branding is now being taught in Kazakhstan, Egypt and even Cambodia. All around the world, job counsellors are telling people to come up with three to four words that reflect their authentic self," according to Ilana Gershon, an associate anthropology professor at Indiana University Bloomington.
Traditional branding paints a picture of products that are flawless and consistent – think of famous brand slogans from "Never knowingly undersold" to "The best a man can get." Humans don't work that way, as Sandberg acknowledged. We are complicated and fallible. There's a risk that creating a "perfect" personal brand comes with enormous pressure to live up to it.
Social media's made it easy for people to curate and share aspects of their life which are in keeping with the image they'd like to project (Credit: Getty Images)
There has always been some unease with the idea that humans can be packaged, and personal brands often come under fire for being artificial portrayals of self-indulgent people. In 2012, the satirical online newspaper The Onion mocked the trend with the headline "'I Am A Brand,' Pathetic Man Says."  
The story goes on to describe "a sad, pathetic local web developer" who "sees his worthless daily blog posts, endless Facebook status updates, and aggravating Foursquare check-ins as 'extensions of his brand name.'" The point the writer is making: no-one cares that much about the message we're trying to project. We'll be valued at work by doing a good job, not by attempting to project a consistently perfect image.
Self-promotion can also be exhausting.
"When people are trying to create a personal brand… they must be always on," says Ilana Gershon, author of Down and Out in the New Economy. This might mean updating social media feeds several times a day with carefully curated content, palatable to the people they may want to socialise or work with.
This, she says, "introduces a new way of constantly policing yourself. It forces you to be far more instrumental about your personal life, seeing yourself as a perpetually performing for a business-driven gaze."
Competition to outperform rivals is made more acute by the fact that it's relatively cheap to buy artificially generated Facebook likes, Instagram followers, Twitter retweets, and all the other metrics of social-media success.
The British author Ella Woodward, who runs the healthy-eating blog Deliciously Ella and has more than a million Instagram followers, has spoken about her social-media burnout in interviews. "It's easy when you work in a digital world that doesn't stop, to never stop," she told the marketing magazine Campaign, "and therefore share every aspect of your life. You can get quite exposed, and the bigger you are, the more you're going to attract criticism."
Against this backdrop, Sandberg's opinion of personal branding could signal the death knell of the concept.
Communicating 'you'
Others, however, believe the idea has merit.
Jennifer Holloway, a personal-branding consultant who lives in the Yorkshire Dales, says the criticism is based on a misunderstanding. "It's not fakery," she says of creating a personal branding strategy. "It's 'What brand am I already?'"
Don't expect to have a personal brand that everybody loves. It's about subtlety and authenticity
Holloway sees the process in practical terms. People form an idea of you based on what you say, how you act and what you look like, anyway. Why not spend some time thinking about your best qualities and idiosyncrasies, so that your online profiles are warm, genuine and positive, and you have a clear answer to questions like, "What do you do?"
Her key advice: "Do not try to second guess, 'What kind of person would this employer like and how do I become that?' Don't expect to have a personal brand that everybody loves. It's about subtlety and authenticity." She also advises against going overboard, saying that it's better to stick to one social-media platform and do it well than to stretch yourself too thin.
It's easy to start sharing every aspect of your life, but beware of over-exposure, says Ella Mills, author and founder of Deliciously Ella (Credit: Getty Images)
Molly Crist and Katerina Clauhs Dhand have figured out how to strike this balance. Two millennial-age sisters from Philadelphia in the US who launched a boutique travel company, Onward Travel, in 2014, they share some of Sheryl Sandberg's scepticism about personal branding while realising that they can't avoid it completely.
Visitors to the website can watch a video of the sisters eating pho, drinking margaritas, and describing their upbringing on a farm in Pennsylvania, where their mother and grandmother had been running cookery classes since the early 1990s. "It could be much more polished," Dhand says, "but it shows who we are, it's a little silly. I hope it communicates that we're real people and that inspires trust."
It's not worthwhile to push the personal branding past a certain point
Crist acknowledges that "it's important to communicate our story and ourselves to our customers," but says it's not worthwhile to push the personal branding past a certain point. For example, Onward Travel is on the usual social media platforms, but, Crist explains, "it's not our number one priority. We have learned that they take an incredible amount of time and thought to manage, and neither of us are overly inclined to share online in the first place."
She's glad that, unlike some influencers or life coaches who are reliant on self-promotion, "we are ultimately selling a guided tour, we're not selling ourselves."
To comment on this story or anything else you have seen on BBC Capital, please head over to our Facebook page or message us on Twitter.
If you liked this story, sign up for the weekly bbc.com features newsletter called "If You Only Read 6 Things This Week". A handpicked selection of stories from BBC Future, Culture, Capital and Travel, delivered to your inbox every Friday.