Reverse culture shock can be the worst thing about returning from a stint abroad, but nurturing a continuing relationship with your expat country can help in surprising ways.
Z
Zoey Ilouz, a native Californian, has been an expatriate in Israel twice.
Keen to experience her father's country, she first moved there post-university (and post-break-up) to work for a non-profit. After three years she moved back to the US, in part because she craved the comforts of home.  But repatriation, at the time to New York City, wasn't smooth sailing.
It's my country and I felt that I shouldn't feel strange and out of place here - Zoey Ilouz
"Even simple things felt overwhelming and different," she says of her initial return to the US. "It's my country and I felt that I shouldn't feel strange and out of place here."
She missed her life in Israel, her friends, community, food, even the buses – and within six months she was on a flight back to the Middle East.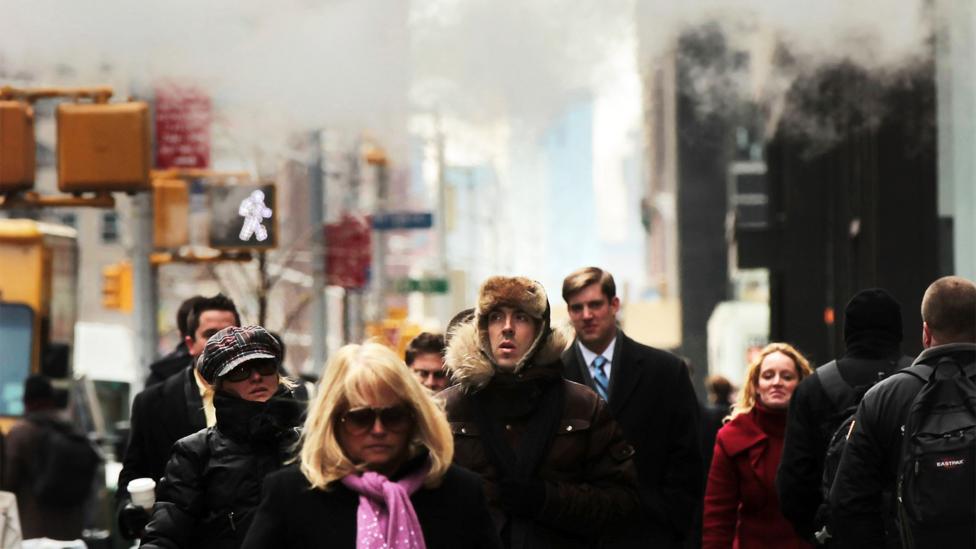 The expected relief of returning to your home country often gives way quickly to feelings of disorientation and discomfort (Credit: Getty Images)
Now, at 30, Ilouz has decided to return to America and will be moving to Seattle to work for Hillel, a Jewish organisation that arranges trips to Israel. Based on her prior experience, she's apprehensive about reverse culture shock, and she's especially nervous about moving to a new city, where she won't have a support network.
You may also like:
- The problem with being a long-term expat
- Third culture kids: Citizens of nowhere and everywhere
- The world's most expensive city?
"My friends in America don't understand why I'm having so much anxiety about it. I expect I'm going to feel like I don't fit in for a while."
Transitioning home
Ilouz is not alone. Many returning expats, or 'repatriates',  find it difficult to settle back into their old life. They often suffer feelings of marginalisation, self-doubt and even depression, says Craig Storti, an expert in repatriation and author of The Art of Coming Home.
Repats often experience more intense culture shock returning home than that which they initially experienced when they moved abroad
Research shows that repats often experience more intense culture shock returning home than that which they initially experienced when they moved abroad. In one survey, 80% of Japanese, 71% of Finnish, 64% of Dutch and 60% of American managers indicated they had a harder time readjusting to their home country than their host country abroad.
So, what's the answer?
For some, like Ilouz, finding ways to ensure they'll maintain a relationship with their expat life, the culture of their host country and the friends they have made abroad, has been key in helping with the transition. Ilouz has already reached out to Israelis living in her new city. "I'm going to need someone to commiserate with about the experience there and about what it's like to change and come somewhere that feels new."
She's right to go to such lengths to prepare herself for the move, says Nan Sussman, a professor of psychology at the College of Staten Island, a senior college within The City University of New York, who has studied repatriation.
"Prepare before you come home by talking about how you've changed," she suggests. "Sometimes change and adaptation happen gradually and it's helpful to spend a little time reflecting on the changes you've made during your time abroad."
She advises asking yourself what elements of your expat experience and your new self you want to retain, and then working to incorporate these into your new daily life.
There's much you can do to retain links with your former, short-term home to retain your new bicultural identity, Sussman says. "You can read the foreign newspaper, you can watch foreign movies, you can Skype with your friends."
Several of those interviewed for this article met their spouses, had their children or experienced other significant life events while abroad.
Stefan Sawh spent 10 years working in Dubai, Hong Kong and Malaysia before returning to the UK in 2016 to work for a technology firm in London. He met his wife, a Polish expat, in Dubai, where they had their two children. Now he's home, communicating via Facebook and meeting up with expat friends in London, or elsewhere in the world, is very important to him, he says.
When you're abroad, and in the absence of close family and friends, it's much easier to get to know people, Sawh says. "There's a lot more socialising, a lot more time spent together," he says. "It's like having three or four years of getting to know each other squeezed into a shorter period of time."
Now living outside of London, the Sawh family enjoy incorporating elements of Hong Kong and Malaysian life into the everyday, for example by cooking Asian food at home and socialising with people native to Hong Kong, but living in London.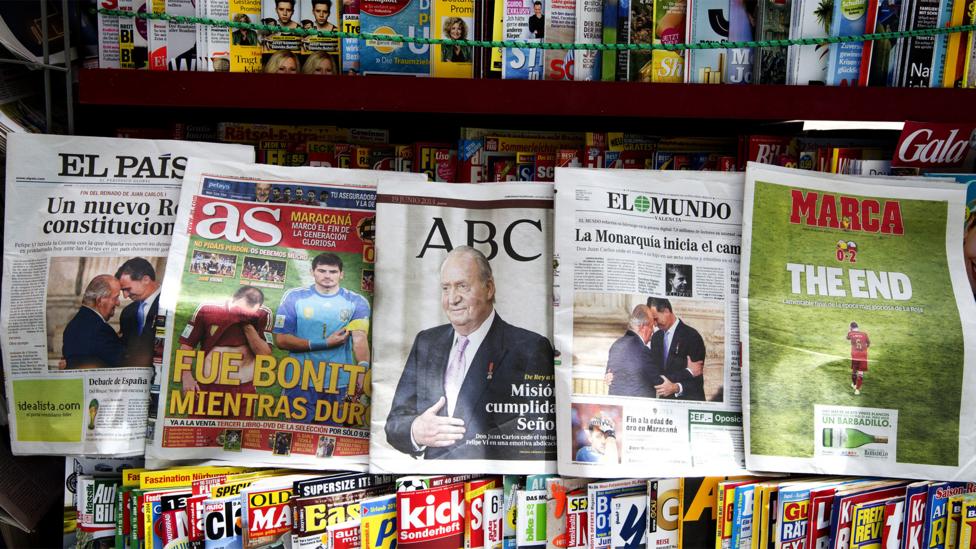 From cooking the food of your expat country to following its music, news and sports, there are many ways to maintain that connection (Credit: Getty Images)
When it comes to children, Sussman says maintaining some sort of connection to the former host country might be especially important for some "third culture kids." For many of these children, it's important to remember that the time spent abroad might account for even more significant and formative portions of their lives and identity.
Maintaining connections
Marie Magsombol, now 25, spent two years living in Spain to teach English after completing her university studies and returned to the States in 2015. She says her time abroad is still important to her identity today. "I still refer to Spain as my second home," she says, "I learned so many skills there that I use today. When I left, I felt so comforted that I could still take Spain with me by communicating with people in Spanish."
I still refer to Spain as my second home
According to author Storti, there are professional benefits to keeping in touch with contacts from one's former host country as well.
"If the country you were in is strategically important to your corporation or division, or new job, it makes a lot of sense to stay in touch," he says. "Part of your value to your company is that you have relationships there or cultural knowledge that might help. Maybe your company will want to expand there in the future and your contacts would obviously be invaluable."
According to a 2016 survey by BGRS, a talent mobility company, 37% of companies surveyed indicated that their repatriated employees increased their aptitude to conduct cross-border business. Only 3% indicated there was no appreciable benefit to the company; 43% of respondents indicated that repats were more likely to be a future leader; and, 23% said repats were promoted more rapidly.
Using the skills and cultural know-how acquired abroad is so important to repats that a common strategy for people moving home is to find a job that leverages their skills. For some companies, that raises concerns about not being able to retain the people they've assigned to go abroad, who may come back and find they are dissatisfied with their new role in the company. In the BGRS survey, for example, 14% indicated that repats were more likely to leave their company within two years of returning as compared with other employees.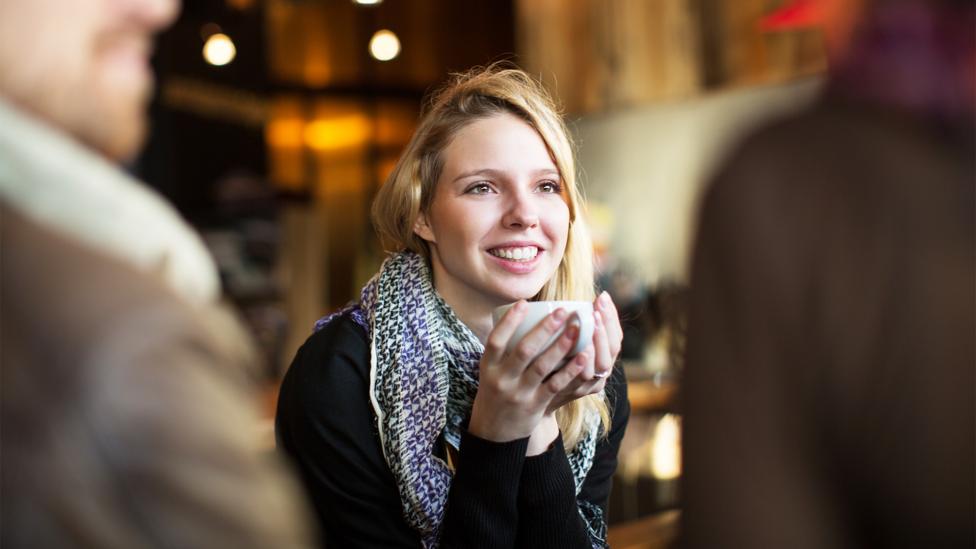 It's a good idea to meet up with people who are either from, or equally enthusiastic about, your former home (Credit: Getty Images)
Storti says it's often because people come back to a manager who doesn't appreciate their expat experience or take advantage of new skills. There's also an issue of the level of independence expats often enjoy while abroad.
When you're an expat you generally have much more independence and responsibility than when you get back home
"When you're an expat you generally have much more independence and responsibility than when you get back home and there's a whole floor of people that you have to report to," he says. "The position they go back to can feel diminished and lead to a lot of frustration. At the same time, other companies might love to hire someone with that experience."
Sawh says he was apprehensive about working back in London. "I had heard mixed things about how UK employers perceive people who worked abroad. Some say their employers think they had a really easy life, when in reality it's quite hard to adapt to a new culture."
He ended up taking a job at a company that is looking to branch out into Asia, with his experience making him a more attractive candidate. Another perk? It will allow him to travel back to Hong Kong in the future.
To comment on this story or anything else you have seen on BBC Capital, please head over to our Facebook page or message us on Twitter.
If you liked this story, sign up for the weekly bbc.com features newsletter called "If You Only Read 6 Things This Week". A handpicked selection of stories from BBC Future, Culture, Capital and Travel, delivered to your inbox every Friday.