Arcane sartorial rules are problematic for both men and women. So, asks Sir Cary Cooper, why do they still exist?
I
If the volume of news about workplace dress codes is anything to go by, we're getting less tolerant of being told what to wear.
Ever since Nicola Thorp was sent home from her job at PwC in London for refusing to wear high heels last March, we've been quite prickly about it. The majority of us empathised, and with good reason. Imagine the anxiety of choosing between prolonged discomfort or being sent home from work. To say nothing of gender politics.
In June, Buckinghamshire, UK call centre worker Joey Barge made international headlines when he rebelled against his employer's 'no-shorts' policy by wearing a skirt to deal with the heat in his office. His employers swiftly ditched the policy, but they'd already been without Joey's labour while he went home to change out of his shorts.
You may also like:
- The never-ending battle over office temperature
- Can't wear shorts to work? Wear a skirt instead
- Work rules we love to hate
A few days later, the Speaker of the House of Commons John Bercow undid centuries of tradition when he announced that male MPs would no longer be required to wear a necktie in order to ask a question. Another arcane sartorial rule in the bin.
In the United States, House Speaker Paul Ryan was forced to clarify the dress code of the Speaker's Lobby after a female journalist was denied entry for the crime of having bare shoulders. Ryan instructed the House sergeant-at-arms (the official tasked with protocol enforcement) to modernise the policy.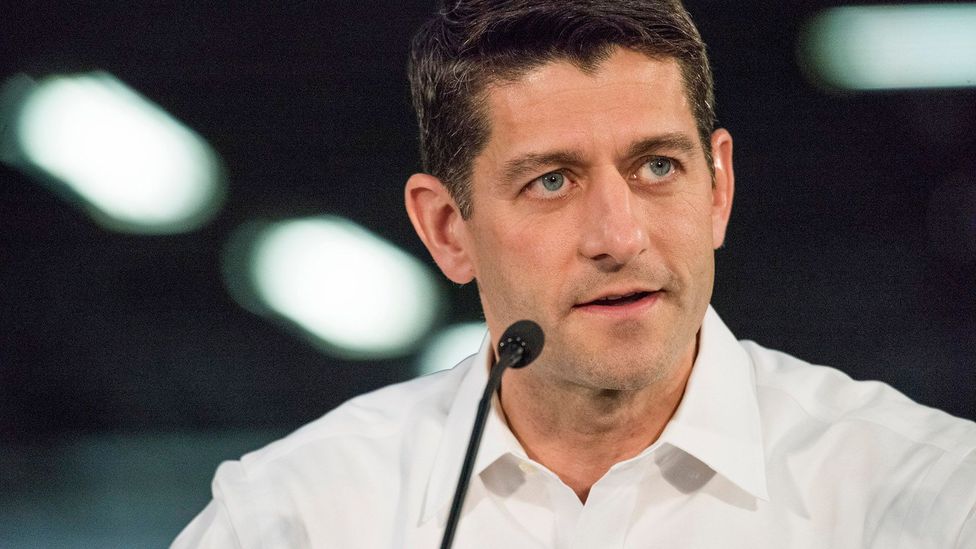 US House Speaker Paul Ryan recently asked for a more modern dress code for the Speaker's Lobby, an ornate room in the US House of Representatives (Credit: Getty Images)
Appropriate attire
Allowing tieless men to speak may look like progress but even in 'modernising' their policies, both Bercow and Ryan, effectively human resources managers for their respective institutions, referenced the importance of "business attire".
A recent study of 2,000 UK adults in full time employment by fashion company Style Compare found that eight in ten of those surveyed went to work every day wearing what they were told to wear. Four in ten were required to wear business attire.
If business attire made us more productive, dress-down Friday would be an economic disaster
For men, business attire probably means a business suit, tie optional. But women receive no such certainty. Therein lies one of many problems. The quantum state of prescriptiveness and vagueness of 'business attire' denies flexibility to men while denying women a sartorial template, effectively discriminating against both. That's before we even consider the challenges trans and gender-nonconforming people face in meeting the definition.
And all this anxiety for what? Of those surveyed, 61% said the dress code had no positive impact on their productivity, while 45% said they'd be more productive wearing what they felt most comfortable in.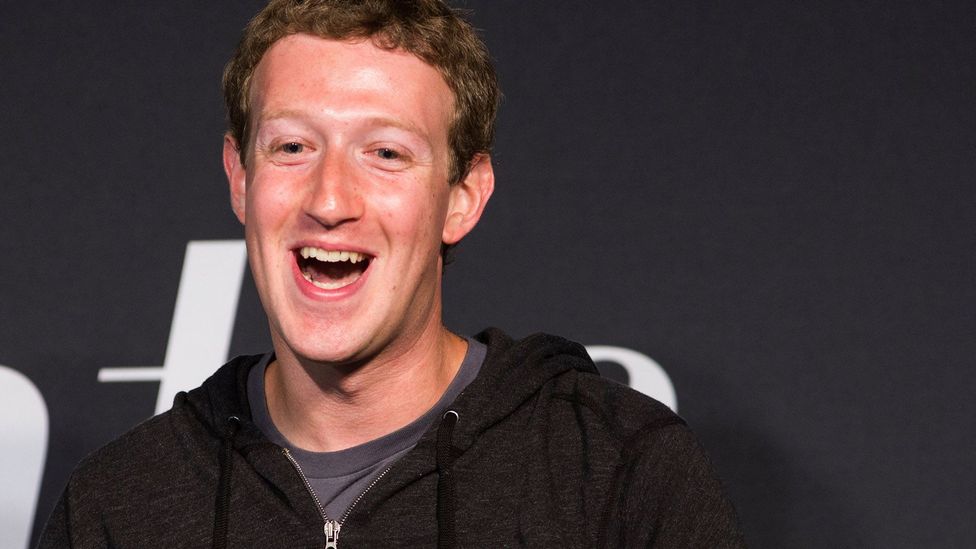 Facebook founder and hoodie-to-work posterboy Mark Zuckerberg (Credit: Alamy)
Of course, if business attire made us more productive, dress-down Friday would be an economic disaster.
The study also found that 12% of respondents considered quitting their job because of the dress code. That figure rose to 32% among people who work in call centres, like skirt rebel Joey Barge. Imagine the drop in productivity among people considering handing in their notice.
More than 8,500 employee reviews posted in the last year on Glassdoor, a website for people to review previous employers, mentioned dress codes. Such a big fuss for so little, if any, benefit.
Sartorial semantics
Defenders of old-fashioned dress codes worry how organisations are perceived when they relax their dress policy. UK MP Peter Bone warned that doing away with neckties made Parliament "look like a county council."
He might be right, but so what? When Australian senator Derryn Hinch fell asleep in Parliament, he was dressed statesmanlike in a suit and tie, after all.
Business attire can invoke perceptions of leadership and trust, or it can make you look over-dressed and out of touch. T-shirts and hoodies can strike the wrong note too, but it hasn't diluted Mark Zuckerberg's image as a leader.
Dress codes have persisted because of 'custom and practice' reinforced by senior leaders who grow up with these norms
Dress codes have persisted because of 'custom and practice' reinforced by senior leaders who grow up with these norms, with younger people inhibited to confront these norms. With younger leaders like Zuckerberg, old dress codes can disappear and new ones introduced. Ideally, we need flexible dress codes, what suits the individual, not the senior leader's predispositions.
Clothes are laden with semantics. Forcing people to dress in a way that conflicts with their self image isn't healthy, whether that self image is concerned with gender, competence or simply being treated as a grown adult.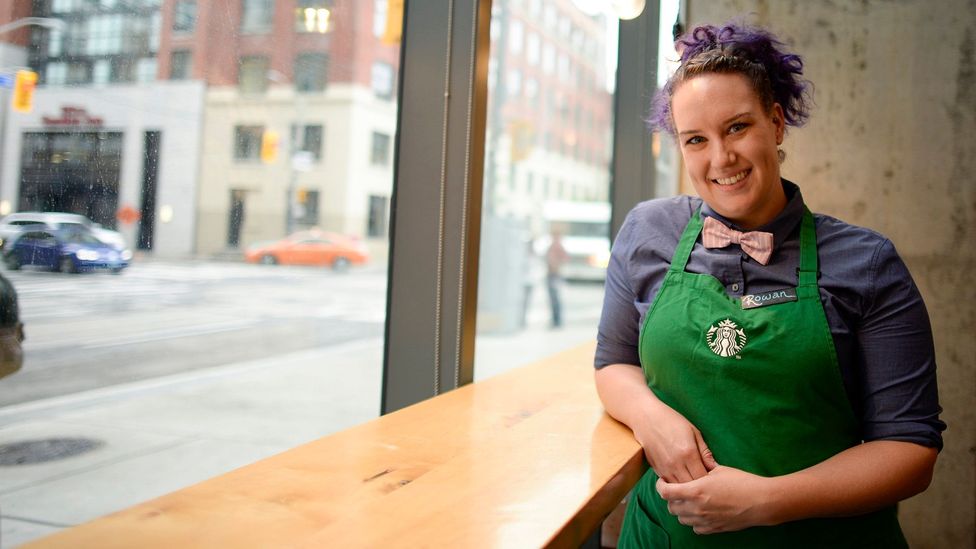 Starbucks relaxed their already laid-back dress policy and now encourages workers to sport hats and coloured hair (Credit: Getty Images)
Context matters and people tend to dress for their industry, but does it matter enough to make people want to quit their job?
In July, Goldman Sachs relaxed its dress code for tech staff to attract computer engineers away from Silicon Valley, where every day is 'dress-down day' yet productivity remains high. The company's share price didn't tank. In fact, it was $225 on the day the move was announced, and $232 almost a month later. Nothing bad happened.
The week after Goldman relaxed its rules, Scottish National Party MP Hannah Bardell committed the biggest dress-code transgression, even for a casual Friday, by wearing a football shirt in the House of Commons. Parliament survived.
Starbucks had relaxed its already laid-back dress policy a year earlier – now welcoming "suitable hats" and encouraging workers to "make a statement with hair colour". The coffee tastes the same.
There are plenty of psychological downsides to workplace dress codes. So if the biggest organisations and institutions in the world can survive while their people dress how roughly they please, we've run out of arguments in favour of telling people what to wear.
Professor Sir Cary Cooper is the 50th Anniversary Professor of Organizational Psychology and Health at Alliance Manchester Business School, University of Manchester and president of the Chartered Institute of Personnel and Development.

To comment on this story or anything else you have seen on BBC Capital, please head over to our Facebook page or message us on Twitter.