Today's mega-rich now crave unique and often unusual luxury experiences over expensive items. And these people are more than ready to cater to them – for a fee.
E
Everyone has limits. That includes Steve Sims, founder of Bluefish, an exclusive Los Angeles-based luxury concierge service catering to the ultra wealthy.
Sims has arranged everything from a private dinner for six at the feet of Michelangelo's David at the Galleria dell'Accademia in Florence, Italy – with the diners serenaded by famed Italian tenor Andrea Bocelli – to tours of the Titanic via Mir submersibles. But when a potential client asked if he could arrange for him to detonate a nuclear warhead, Sims refused.
We're definitely seeing a seismic move away from what used to be referred to as the 'bling factor'
Welcome to the world of experiential luxury, where the wealthy are no longer satisfied with a coveted Hermes Birkin handbag or Rolex watch. Instead, they want one-of-a-kind experiences that will create unique memories and bragging opportunities. And there are a handful of global exclusive concierge companies making it happen – within legal and moral limits, of course.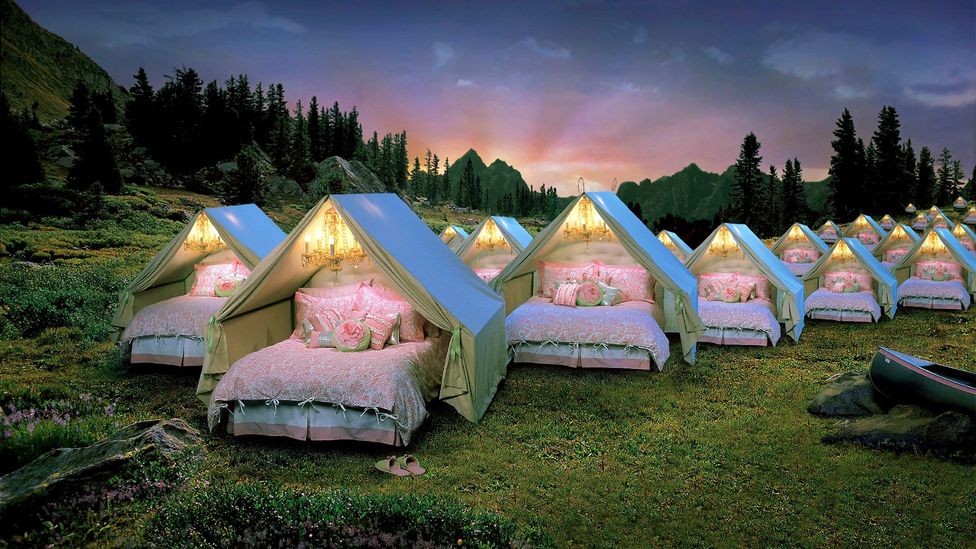 As long as a request doesn't cross any legal, ethical or moral lines, these companies will strive to get it done (Credit: Getty Images)
Experiential luxury is any activity perceived by the consumer as providing pleasure, says Giana M. Eckhardt, professor of marketing at Royal Holloway, University of London. "Like the gourmet food enthusiast, the coffee connoisseur, or the vinophile, the pleasure is not so much in flaunting wealth and taste," she says.  "[It's in] experiencing it in the company of other enthusiasts, or for one's own enjoyment."
Bespoke experiences represent a burgeoning side of the luxury industry. In 2016, the global luxury market was worth €860 billion. Of that, experiential luxury accounted for €542 billion and continues to grow at a faster rate than personal luxury, according to the latest research from The Boston Consulting Group.
A "seismic" shift
 "We're definitely seeing a seismic move away from what used to be referred to as the 'bling factor,'" says Aaron Simpson, co-founder and chief executive of London-based Quintessentially, a global concierge company catering to the super wealthy.
Business owners, especially entrepreneurs, "are taking a mindful view of how their businesses act, react, and interact with the community around them," he says, and that is reflected in the way they spend their money outside of work.
A number of factors have driven the trend, says Keith Wilcox, associate professor of marketing at Columbia University.
Conspicuous displays of wealth and status became frowned upon after the financial crisis
First, conspicuous displays of wealth and status became frowned upon after the financial crisis of 2008, he explains. There is also increasing awareness that experiential purchases tend to enhance life satisfaction more than material purchases, says Wilcox. And lastly, luxury vacations tend to be more "exclusive" than luxury branded products.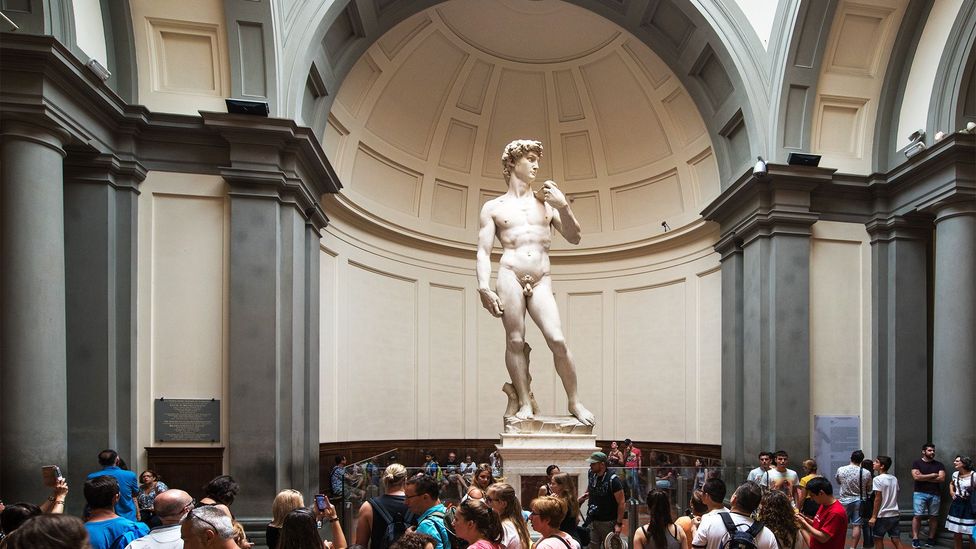 From private tours of the Titanic, to dinner at the foot of Florence's usually-crowded David statue, the name of the new luxury game is bespoke experiences (Credit: Getty Images)
"Luxury branded products may be expensive, relative to other non-luxury products, in their category. But the average person can still afford a wallet, fragrance or even a handbag," he says. "However, a customised safari in Africa is not something average people can generally afford."
You might also like:
According to Ravi Dhar, director of the Center for Customer Insights at the Yale School of Management, the trend is certainly millennial-driven. It's also consistent with a broader trend of consumers renting rather than buying, when it comes to everything from cars to homes to jewelry.
Plus, these experiences offer the psychological benefits that come with doing something unique. "People like to be among the first to do something, to be in the know, to showcase a part of their identity to others," says Dhar. By making it happen through these exclusive services, they feel a sense of pride and a boost to their self-esteem, says Wilcox.
Catering to the ultra rich
Membership to this club doesn't come cheap. At Simpson's Quintessentially it starts at around £10,000 per month for "unique experiential events very few get to see," he says.
For one client, that meant a meet and greet with Prince Harry and Coldplay before their Sentebale charity benefit concert at Kensington Palace. For another, who wanted to be stranded on a desert island for his birthday, Quintessentially created something akin to the movie Castaway on a private island off Fiji. There was also the time it shut the Sydney Harbour Bridge for a wedding proposal and another occasion when it organised a flash mob in Times Square to sing Pharrell Williams' song 'Happy' to a member's wife for her birthday.
As long as it's legal and moral, we'll fulfil it
To stay exclusive, details of how these events were arranged are kept secret. "It [comes] down to our very well-connected network and relationships with global governments," says a Quintessentially spokesperson.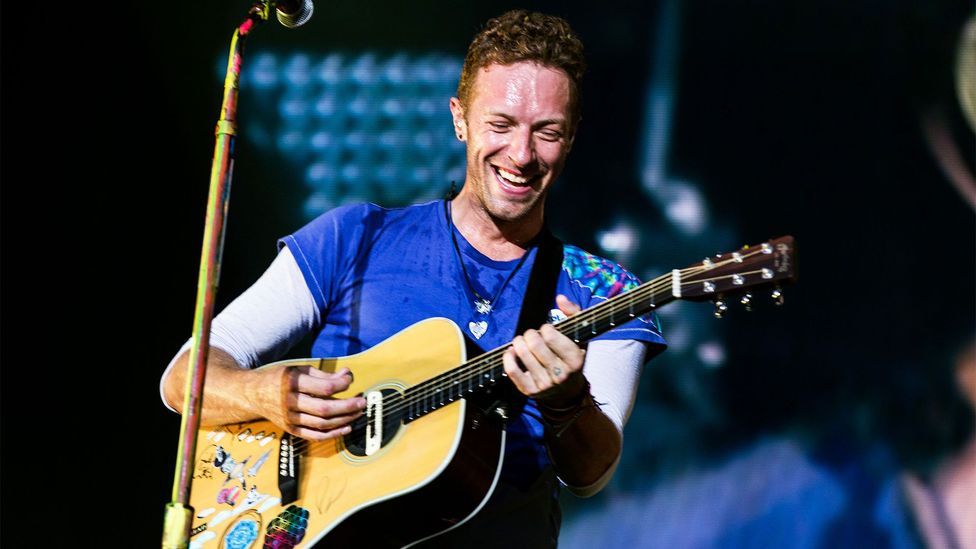 Meet and greets, or even personal performances from top artists, don't come cheap (Credit: Getty Images)
A couple of months' lead time to pull off such events is ideal, say the fixers, but Quintessentially has also worked with only a couple of weeks' or even days' notice – for instance, organising 10 beautiful cakes based on famous modern sculpture designs for an art lover's birthday party.
"As long as it's legal and moral, we'll fulfil it," says Simpson.
Open to all (who can pay)
While some high-end concierge services only cater to members, Montreal-based Pure Entertainment Group, Inc. also opens its doors to non-members with one-time requests, says Chief Executive Officer Steve Edo. "Once we know who you are, once we know exactly what kind of experience you want, we can create something extra special," he says. 
Pure Entertainment offers five levels of membership, starting at $12,000 per year, all the way up to $50,000 and beyond for the top class of service. Edo likens the membership to one at a gym where some complimentary benefits are included but others cost extra. Other than the entry-level membership, all levels include 24/7 access to services. Clients' average net worth is $5 million and typical spend requests are upwards of $30,000.
Still, Edo is tight-lipped when it comes to divulging too many details about any of the top experiences his company has offered to clients, both for the privacy of the clients and for the people with whom they work to provide the services.
Exclusive service
Not all concierge services are available to anyone with the ability to pay.
Bluefish's Sims, who is based in Southern California, is highly selective regarding membership. "I make sure to only accept the right types of clients who are doing it for themselves not for their careers or who will embarrass me once I open a door for them," he says.
We like to be part of the next cocktail story
There is an application and interview process. Of the 10 or so people who apply monthly, only three or four are usually accepted, says Sims. Bluefish memberships starts at $5,000 a year and gets you a phone number and a dedicated host.
Dreams realised
"We like to be part of the next cocktail story," says Sims.
Take, for example the dream come true for Dan Fitzpatrick, a CNBC commentator. Fitzpatrick had once been in a cover band for the rock group Journey and had always wanted to sing with the band. Sims made it happen. Fitzpatrick performed four songs with the band at a San Diego concert, a truly once-in-a-lifetime experience.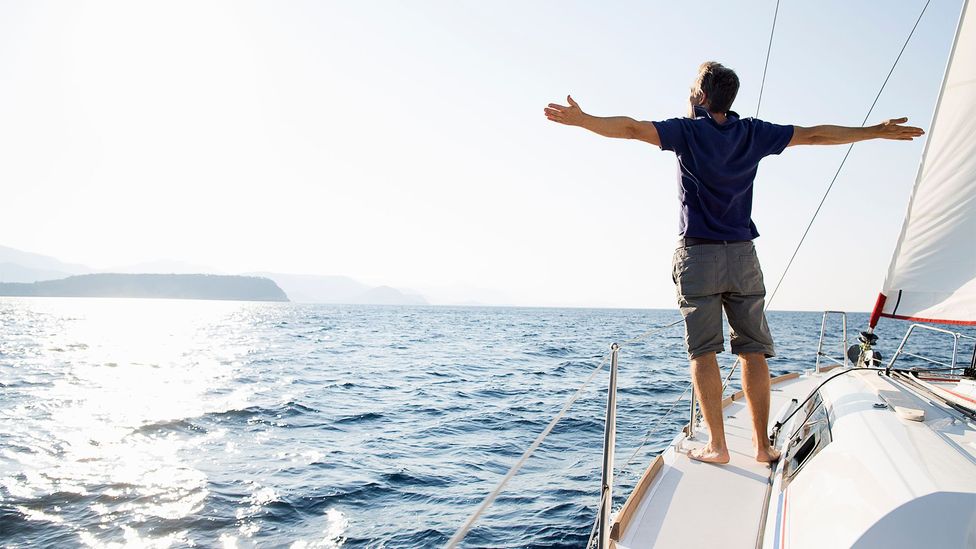 Clients get a kick out of doing something unique, or before others have had a chance to do it (Credit: Getty Images)
But, for Greg Reid, a new Bluefish member, it isn't about fulfilling his bucket list. An international author, speaker, and filmmaker, he's already done that. "I've climbed Kilimanjaro, I ran with bulls, I swam with sharks," he says. "You name it. I've done it."
Instead, says Reid, he's doing things he never would have thought about. He recently attended the annual Elton John Oscar viewing party as a VIP guest with friends and got to walk the white carpet. Next up could be getting in the ring with Mike Tyson.
"All of these adventures, I look at them like an adult playground," says Reid, 54. "When I was a kid, we didn't have iPads or the Internet. We had posters on our walls. And now we get a chance to step inside those posters and live those dreams."
To comment on this story or anything else you have seen on BBC Capital, please head over to our Facebook page or message us on Twitter.
If you liked this story, sign up for the weekly bbc.com features newsletter called "If You Only Read 6 Things This Week". A handpicked selection of stories from BBC Future, Culture, Capital and Travel, delivered to your inbox every Friday.
Got a spare half a million?
One luxury concierge client wanted a well-known, Grammy Award-winning singer to perform specific songs at his wedding in the South of France. To fulfill this request, Pure Entertainment Group contacted the artist's manager, explained the concept, negotiated the rates and requirements, and presented the full proposal to the client, says Teneisha Collins, Pure's director of PR and client relations. It was a dream come true for the client and his wife, she says.
But it was pricey. The cost? More than $500,000.