Before you sniff at the promotion by name only, or mock your company's new "social media whisperer", consider that there's more to a name than you'd think.
D
Do impressive-sounding, inspirational, or downright silly job titles make us feel better about ourselves? Can they, in fact, change our behaviour?
Research suggests that job titles have the power to improve our wellbeing and sense of control, shield us from feeling socially snubbed, and even encourage us to apply for a job in the first place.
Inflationary trend
A 2012 report by the Resolution Foundation, a British think-tank, found job title inflation in the UK was growing, with more workers having a "senior-sounding" job title with a middle-ranking wage. The proportion of managers in retail earning below £400 ($543) a week, for example, increased from 37% to almost 60% in the 2000s.
The proportion of managers in retail earning below £400 a week increased from 37% to almost 60% in the 2000s
This raises the question: what comes with a boost in job title, if not financial reward? Well, first, status. Nobel Laureate economist John Harsanyi once said that, aside from economic reward, social status "seems to be the most important incentive and motivating force of social behaviour".
Since a powerful-sounding job title can signify social status, it's not surprising workers aspire to them, often without the salary or responsibilities to match.
You might also like:
- Why do companies ban certain words?
- The rise of the micro-job
- It's time to put a stop to ludicrous job titles
The title of 'vice president' at bank Merrill Lynch, for example, can act as a "public signal that employees bearing the titles were of high value," according to a 2010 study by the University of Houston's Bauer College of Business. But a former vice president of the bank, the paper states, said the job title was an "honorific earned by an individual… rather than a descriptive attached to a specific position in the firm."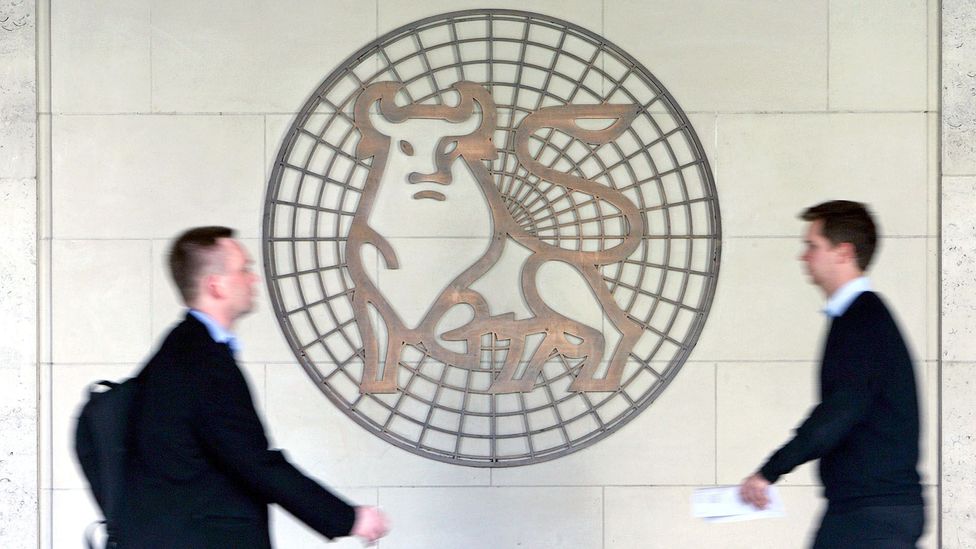 Being a vice president at Merrill Lynch shows you've made it – but does the title actually hold much meaning? (Credit: Getty Images)
Fancy titles, fun times?
But, a fancy title isn't always about status. Simply making a title more fun can influence behaviour, researchers have found.
After attending a conference at Disneyland in 2013 and upon discovering that employees there were called 'cast members,' Susan Fenters Lerch felt inspired.
The former CEO of the non-profit organisation Make-A-Wish Foundation, which grants the wishes of children with life-threatening medical conditions, returned to her office and told employees they could create their own "fun" job title, in addition to their official one, to reflect "their most important roles and identities in the organisation."
She chose "fairy godmother of wishes" for herself, and the chief operating officer went with "minister of dollars and sense."
'Self-reflective' job titles reduced workers' emotional exhaustion, helped them cope with emotional challenges, and let them affirm their identity
Researchers from the University of Pennsylvania and the London Business School interviewed these employees a year and a half after Lerch's decision, and found that their "self-reflective" job titles reduced workers' emotional exhaustion, helped them cope with emotional challenges, and let them affirm their identity at work.
 "The titles opened the door for colleagues to view one another as human beings, not merely job-holders," says researcher Daniel Cable.
Cable and his team later tested their findings in hospitals, where they asked workers to give themselves new job titles. An infectious disease specialist became a "germ slayer," and an X-ray technician was dubbed a "bone seeker".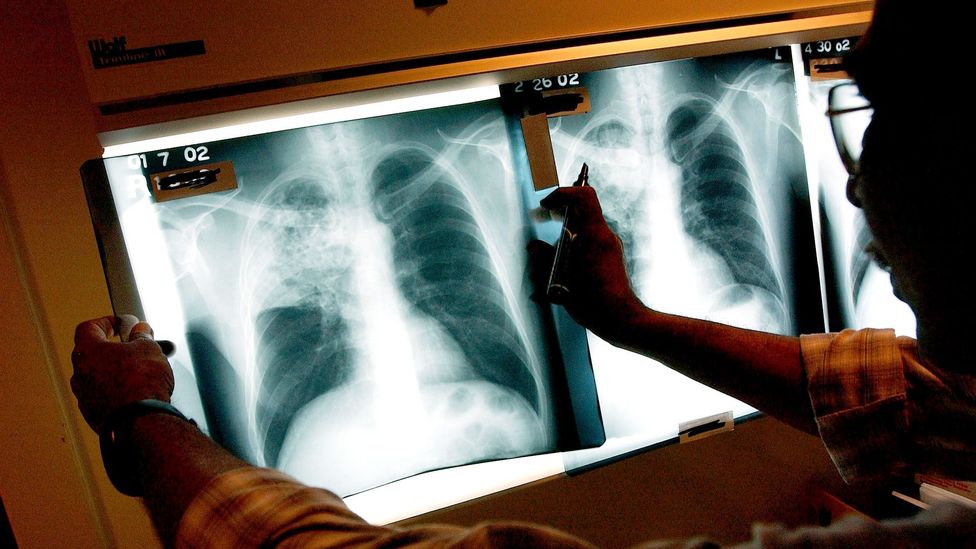 A bone seeker hard at work (Credit: Getty Images)
The workers reported lower levels of emotional exhaustion after five weeks, and reported an 11% decrease in reported burnout.
How closely related our job titles are to our emotional wellbeing suggests they can and do reflect our identity – but identity can be a factor even before we apply for a job.
Social media company Buffer realised in early 2015 that it had no technical women on the team. So, it replaced the word "hacker" in its job titles with "developer" - and subsequently increased the number of female applicants. Now 11.5% of the technical team are women.
Behavioural impact
Researchers have also found that giving an employee a more senior-sounding title can make them act more responsibly by making them feel happier at work.
Sociology professor Jeffrey Lucas found that giving high-performing employees a high-status job title could stop them from leaving. He carried out two experiments and discovered that workers with important-sounding job titles "displayed greater satisfaction, commitment, and performance and lower turnover intentions" than those who didn't.
The study is from 1999, and so almost two decades old. But Lucas, now at the University of Maryland, says he thinks the findings still stand. "In fact," he says, "a good deal of research since that article has confirmed that people prefer and enjoy the benefits that come from high status positions.
Fancy titles that people perceive as being nothing more than just that would be unlikely to have positive consequences – Jeffrey Lucas
"However, as far as job titles go, it's important that people actually perceive the titles as conferring status. In other words, fancy titles that people perceive as being nothing more than just that would be unlikely to have positive consequences."
Those in positions of assigned authority are quicker to recover from mild rejection, according to a 2013 study from UC Berkeley.
Doctoral student Maya Kuehn assigned participants to a hypothetical low- or high-level employee position, and told them they weren't invited to an office gathering. Those participants who were assigned a low-level status reported feeling hurt, whereas high-powered assignees sought other ways to bond with colleagues.
More than a cog
And at the other end of the scale, job titles that reflect a flat structure can make previously deferential people feel more powerful.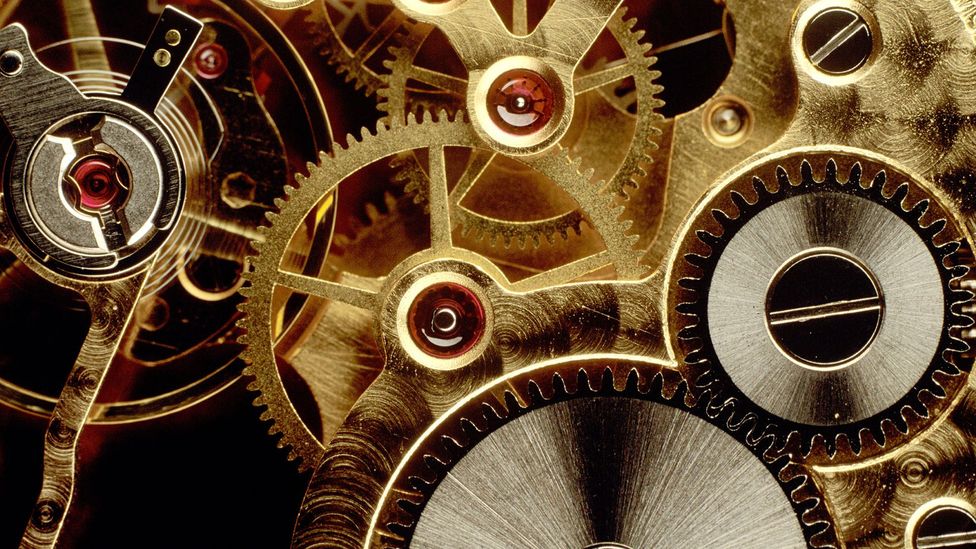 Brian Robertson says his system of holacracy helps workers feel like more than a cog in a machine (Credit: Alamy)
When Brian Robertson founded software company HolacracyOne in 2007, he reworked the traditional workplace hierarchy with the aim of increasing workers' autonomy and self-management.
This method, known as holacracy, has been adopted by around 1,000 companies and organisations. Job descriptions play a large part in this structure – rather than having one job description, people fill several roles and these descriptions are updated regularly, Robertson says.
It's an adjustment for those who are motivated by status. For others, it helps them feel like more than just a "cog in the machine".
"There's a mind-shift from, 'I get my sense of identity from my job title,' to, 'I get my sense of identity by the kind of person I am, the passions I have and how I creatively express myself," says Robertson.
To comment on this story or anything else you have seen on BBC Capital, please head over to our Facebook page or message us on Twitter.
If you liked this story, sign up for the weekly bbc.com features newsletter called "If You Only Read 6 Things This Week". A handpicked selection of stories from BBC Future, Culture, Capital and Travel, delivered to your inbox every Friday.