Using vast networks of global connections, insider knowledge quick thinking, these people make the impossible possible – for a price.
S
Say you want a private breakfast on the top of the Arc de Triomphe in Paris, last minute dinner reservations at The French Laundry or better yet, a private meal prepared by Thomas Keller in his home.
Such unique experiences remain out of reach for the vast majority. But for a privileged few – the travelling elite, who are time-poor and prepared to pay top dollar – there exists a whole industry of fixers who cater to their every whim.
Top-tier members of these clubs have dedicated "lifestyle management" teams across continents who do everything from arranging travel, to introductions to influential people and invites to hot social events.
For Jaclyn Sienna India, founder of luxury travel company Sienna Charles, telling clients "no" would be a good way to torpedo her business.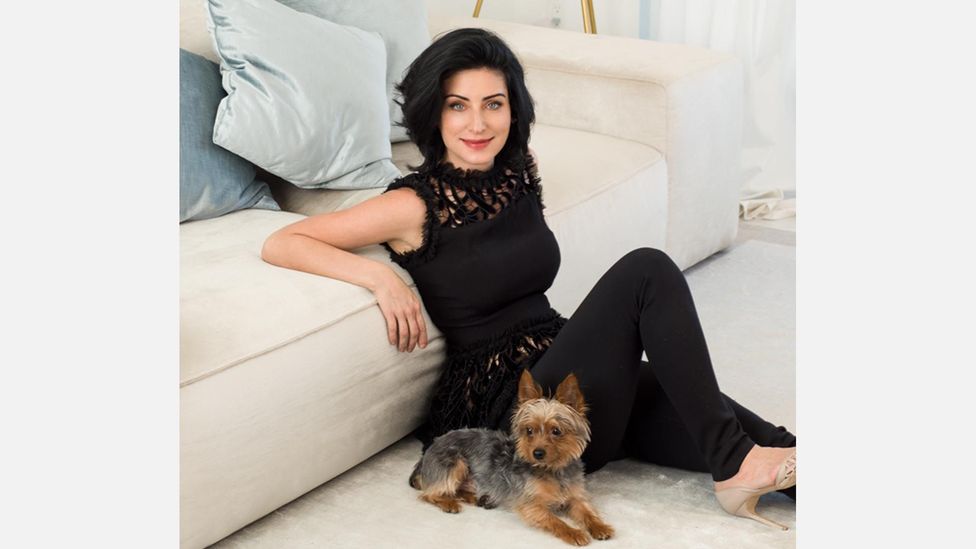 Jacyln Sienna India has arranged trips for members of the travel elite, incuding former US President George HW Bush (Credit: Jacyln Sienna India)
She juggles seemingly impossible requests. Booking sought-after hotel rooms that have been sold out for months and arranging private shopping sessions with top fashion designers in France are all just part of the job.
I operate in a world where anything is possible – Jaclyn Sienna India
"If I need to get on a plane to make a reservation happen, or hop in a taxi and talk to someone in person, I will do it," she says. "I operate in a world where anything is possible.
She once arranged a trip to Ethiopia for former President George HW Bush and personally brought non-alcoholic beers and peanut butter in her luggage to make sure he had the right ingredients for his desired snack while abroad.
"There is no way to prepare for these things, we get a request and I just figure out the way to get it done no matter what it takes."
The deep pockets of many of her clients helps: "Obviously, anything is possible if you have enough money," she says.
India's company is just one of many luxury travel concierge services in a growing industry: People with disposable income are increasingly spending their money on experiences rather than things, and a 2017 study revealed that the luxury travel industry is outpacing overall travel in terms of annual growth.
An attention-grabbing study published in the Proceedings of the National Academy of Sciences last year found that using money to outsource tasks and free up time for experiences lowered stress and improved happiness.
So it's little wonder people who can afford it are spending money to buy back some time.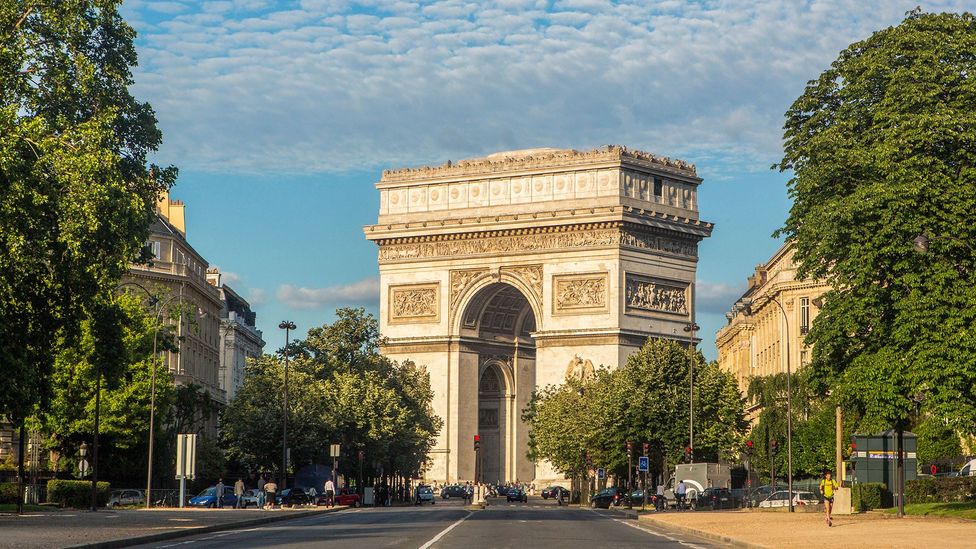 Breakfast atop the Arc de Triomphe? It's possible, for a price (Credit: Alamy)
In the detail
As the global head of visual merchandising for luxury handbag designer Mulberry, Bradley Taylor travels a lot for work.
He tried a high-end concierge service on a whim five years ago and was immediately hooked.
Taylor says he spends most of his time away from home, shuttling from his office to airports, so being able to rely on someone else for logistics helps his life run smoothly.
He uses a concierge for things like booking pet-friendly hotels with beds and treats for his dog. Or, sourcing his favourite hard-to-find vodka in hotels across the world.
"It feels like they've called ahead to make sure everything is right. There are always little surprise when you arrive somewhere and they anticipate things before I even think of it," he says.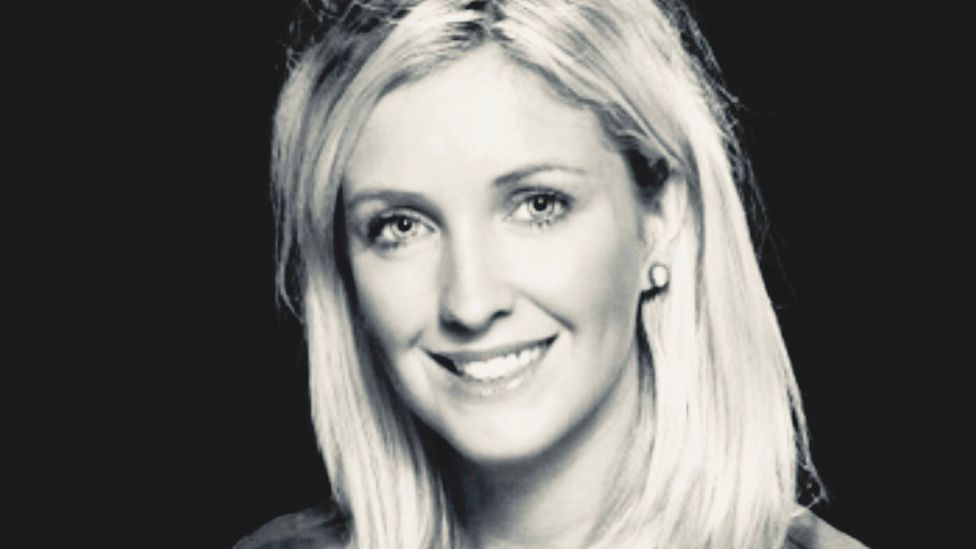 Missed your flight? Jenny Graham can schedule a last-minute private plane (Credit: Jenny Graham)
Jenny Graham is the director of Quintessentially Travel, the high-end concierge service based in London used by Taylor.
Clients don't need to be members to use these services, but different levels of membership receive different levels of attention. Basic memberships get services similar to that of a travel agency: comparing flight costs and updating routes if travel plans need to change, for example, with the added benefit of a network of fixers all over the world.
The downside? Costs far outstrip those of a regular booking agent. Membership rates for concierge services start at around £5,000 ($6,737) a year for the entry-level 'dedicated membership', go up to £15,000 for 'elite membership'. From there, prices vary for bespoke services, but companies were reluctant to disclose exactly how high the costs can go.
Graham oversees the global offices in Los Angeles, New York City, London, Dubai and Hong Kong and she says there is no typical day in her job.
She had two days and an unlimited budget to put together an extravagant 60th birthday celebration in California's Napa Valley
For example, she recently had two days and an unlimited budget to put together an extravagant 60th birthday celebration in California's Napa Valley, complete with a pop-up picnic dinner prepared by a Michelin-starred chef in the middle of a vineyard.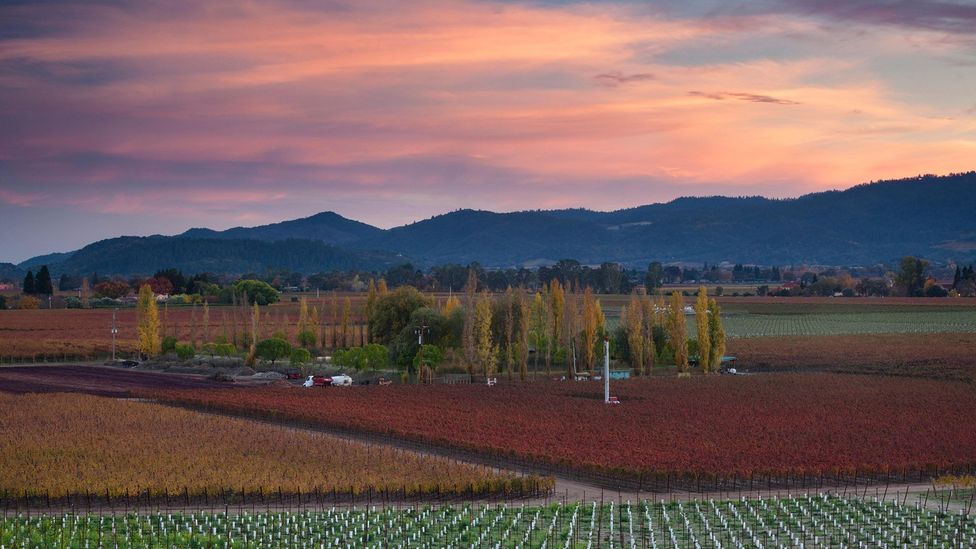 Graham had two days and an unlimited budget to arrange a birthday celebration in California's Napa Valley (Credit: Alamy)
But, she says, the most challenging requests are emergency logistics.
She once had a client stuck in Hong Kong due to a delayed flight. He needed to be in London for an important meeting regarding the sale of his company, which would have been disastrous to miss.
"Within 30 minutes, we had a private jet chartered for him from Hong Kong airport, which meant he was able to land ahead of schedule."
'It starts at the airport'
India tells clients that the experience really starts at the airport, and having been in some of the elite airport lounges that exist outside of public view, she'd rather not go back.
There are a handful of exclusive, private airport lounges popping up in places like Los Angeles, London, Paris and the Caribbean island of St Kitts. They are outside the realm of airline loyalty programmes, totally separate from the normal airport experience and can be accessed for a fee.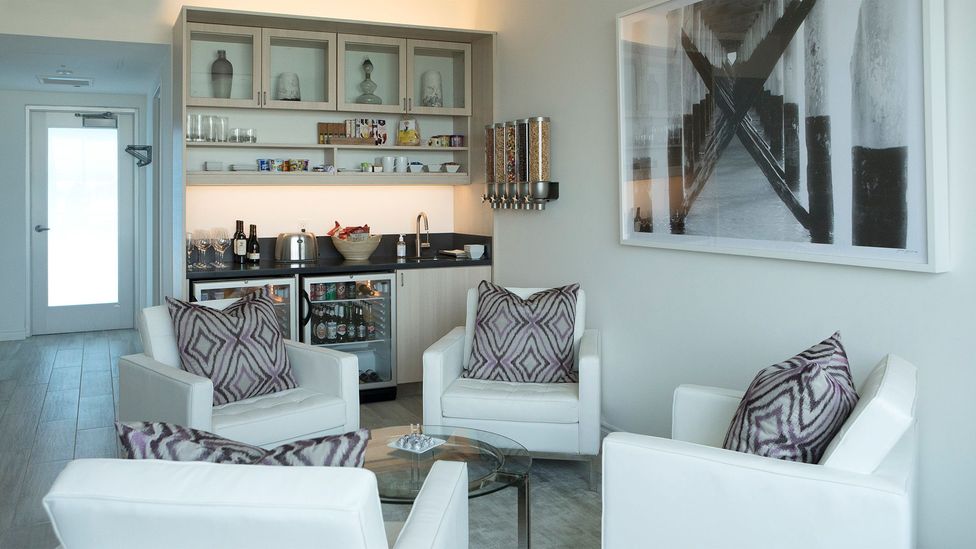 Exclusive private airport lounges let elite travellers avoid the mere mortals jostling for space in the security queue (Credit: The Private Suite)

The Private Suite, which opened earlier this year at Los Angeles International Airport is one such lounge.

Starting at £500 ($678), a chauffeured luxury car will collect the client, their guests and luggage from a desired location, take them to a private suite where they are ushered through a private security procedure where they don't have to rub shoulders with other travellers. They then relax in luxury while they wait for their departure, and are driven onto the tarmac where they go up special stairs to the plane.

In the growing world of luxury travel companies, it would seem that anything really is possible – if you have the money, of course.

To comment on this story or anything else you have seen on BBC Capital, please head over to our Facebook page or message us on Twitter.

If you liked this story, sign up for the weekly bbc.com features newsletter called "If You Only Read 6 Things This Week". A handpicked selection of stories from BBC Future, Culture, Capital and Travel, delivered to your inbox every Friday.

;