For the last couple months, my partner and I have been scouting for a small and cosy apartment in the suburban upmarket neighbourhood of Bandra, Mumbai.
We have regularly come across the term 'expat housing', where rentals range from 200,000 to 1 million rupees ($3,000-$15,000) per month. This amount is exorbitant for most locals: in Bandra, an average one-bedroom apartment rents for around 50,000-100,000 rupees ($750-$1,500) a month. But it is far from uncommon in areas such as Bandra, Worli and Breach Candy, prime residential areas on Mumbai's western coast that have their fair share of cafes, restaurants, malls, and pubs.
And living in those desirable neighbourhoods of Mumbai are some of the best-paid expats in the world.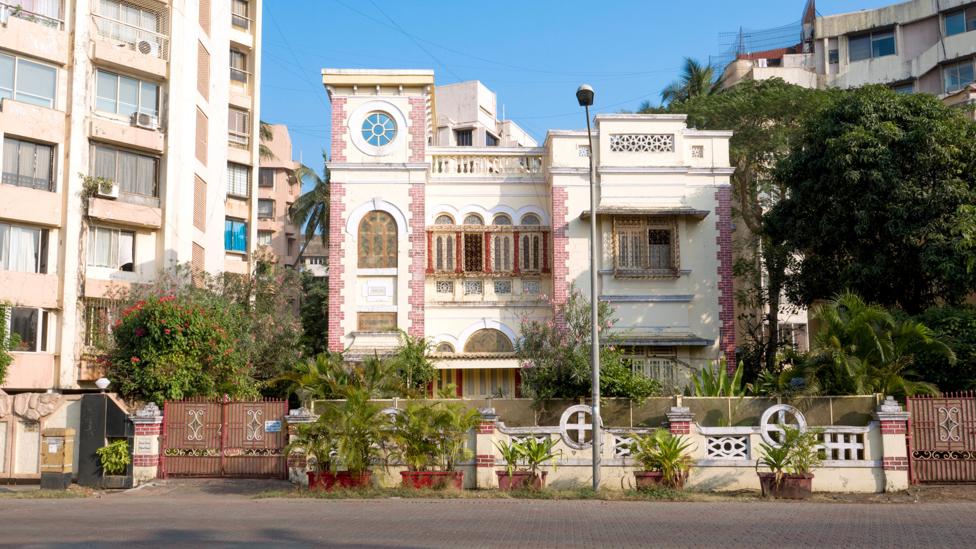 Colonial bungalow in Bandra - an upscale suburban neighbourhood in expat-filled Mumbai (Credit: Alamy)
"I've heard stories of expats who would get huge allowances in the range of 1-1.2 million rupees ($15,500-$18,500) per month just for housing," says Colin Walker, a former banker who recently moved back home to the US after a seven-year stint in India at two multinational banks. "Senior-level expats expect to be provided with a house of the same standard as theirs back home," he adds.
What kind of salaries must expats earn in Mumbai to afford such expensive housing? More than $200,000, according to new survey data from HSBC which found Mumbai expats to be among the highest-paid in the world.
This week, HSBC released new salary data from its 2017 Expat Explorer Survey, drawing on responses from 27,000 foreign workers in 159 countries. The survey found Mumbai expats earned an average of $217,165. The global average wage among expats sits at $99,903, while expats in San Francisco and London weigh in at $207,227 and $107,863 respectively.
How can it be that expats in Mumbai earn so much more than the global average?
Older, more experienced workers
Dean Blackburn, head of HSBC Expat, says Mumbai had the highest percentage (44%) of expats sent by their employer. "These expats often benefit from relocation packages, which goes some way in explaining the higher salaries expats enjoy in the city," he says. He added that employment for expats was very high in Mumbai (89% versus the global average of 78%) and many work in engineering.
Age may well have something to do with it. For example, the survey found 52% of the expats in London were millennials. Mumbai's expat workforce is older: 54% were aged 35-54, compared to the global average of 45%. Clearly, expats in Mumbai seem to be older and more experienced.
These expats often benefit from relocation packages, which goes some way in explaining the higher salaries expats enjoy in the city - Dean Blackburn
Vineet Hemrajani, a partner at global executive search firm Egon Zehnder, feels that this is very possibly the reason why Mumbai is currently leading the charts. "We tend to see many expat positions in top managerial roles, such as CEO, or those directly reporting to the CEO, which warps the average."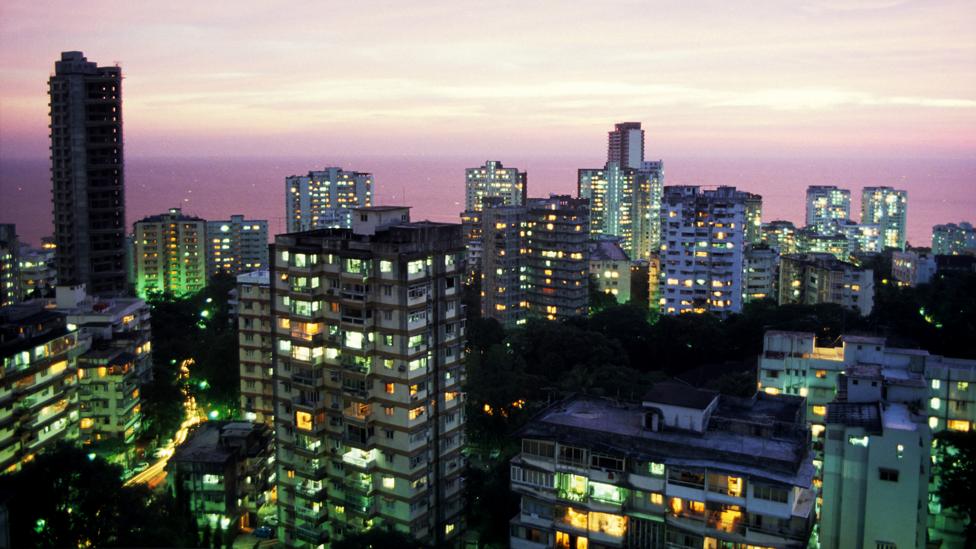 A new study that surveyed expats in many industries across the world found that foreign workers in Mumbai are among the best paid (Credit: Getty Images)
Some think it's a hard life
The general opinion among HR professionals is that foreign workers coming to India from more developed countries need to be compensated for the 'hardship'.
The term for this is 'hardship allowance', which can include housing costs, a chauffeur-driven car, premium healthcare packages, club memberships and educational fees. Some of the international schools in Mumbai such as Ecole Mondiale World School and Ascend International School have annual fees as high as two million rupees ($30,000).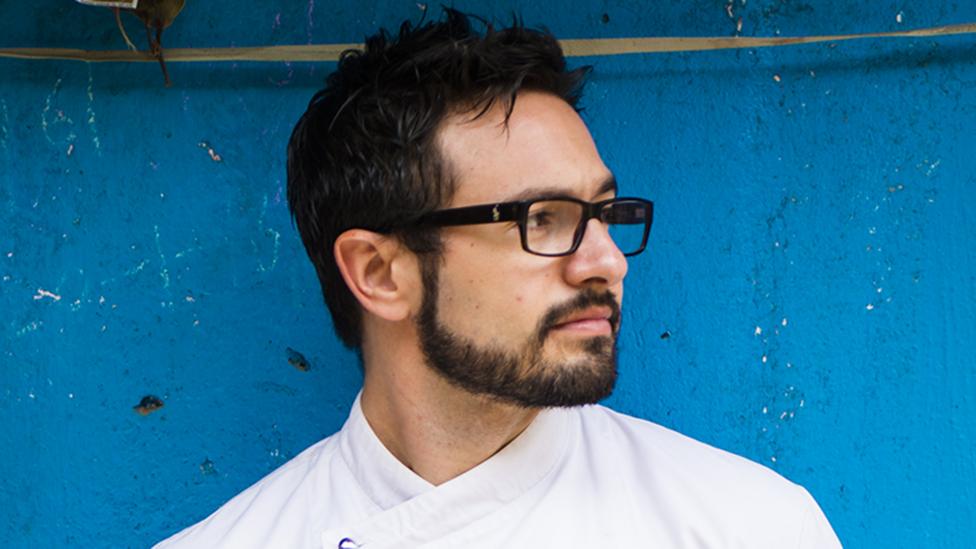 Mumbai attracts expats across various industries - Alex Sanchez is an executive chef who moved from San Francisco (Credit: Sakshi Parikh)
In much of the world, such expat packages are becoming a thing of the past as firms cut costs. And it's true in Mumbai for mid-career positions too, says Visty Banaji, CEO of strategic HR consulting firm Banner Global Consulting. "However, it's unlikely at very senior levels in large MNCs (multinational corporations). The India head of an overseas bank is very likely to have 'housing, chauffeur and school fees for children' as part of their expat package."
But Banaji says Mumbai's average expat wages can get badly skewed by some specific remuneration cases, like those of CEOs that include long-term incentives like stock options.
The India head of an overseas bank is very likely to have 'housing, chauffeur and school fees for children' as part of their expat package - Visty Banaji
He suggests that the survey should provide the median figures (as opposed to the mean), for a more realistic picture. "The Mumbai figures in the survey may be higher because they have a disproportionate representation of CEO, CXO and top technical positions that MNCs, as a policy, may continue to staff through expats. At these levels, rents in posh new housing complexes in Mumbai may push its average compensation figures still higher," he says.
But not all expats are sent here by multinational corporations with all-access passes. A growing number of independent entrepreneurs come seeking roles in the hospitality industry as chefs, or in Bollywood film business; some even start their own cafes, yoga centres, and cultural spaces.
Alex Sanchez, for instance, came to India seven years ago as the executive chef of award-winning restaurant The Table. Before that, he worked at kitchens in San Francisco and New York. "I don't think this survey is representative of the hospitality industry. Only five-star hotels can have such budgets. I was offered less than what I'd make in the US. Instead, I had an opportunity to make an impact in this industry. In San Francisco, there are a million restaurants and a million great chefs. I wouldn't have the ability to do something ground-breaking there."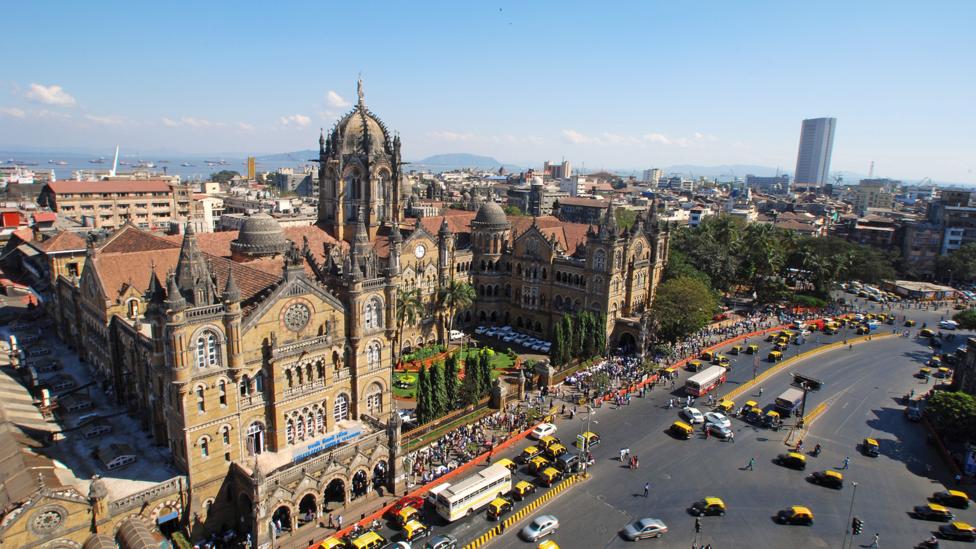 Mumbai attracts older, more experienced workers as expats compared to other cities in other countries (Credit: Getty Images)
Some professionals working in the field of art and culture don't like being labelled as expats altogether – to some, the word can serve as a shorthand for white, rich and arrogant. In the real-estate world, the term 'expat housing' is shorthand for affluent and luxurious.
I was offered less than what I'd make in the US. Instead, I had an opportunity to make an impact in this industry - Alex Sanchez
It's not just the brokers that see expats as an opportunity. For Clap Global, a Mumbai-based education start-up, the city's floating expat population is a resource for a cultural exchange. The premise is simple: the company reaches out to foreigners visiting India and connects them to nearby schools, for guest sessions on their country and culture.
Co-founder Shirin Johari feels that children unconsciously tend to imbibe many stereotypes about foreign cultures as they grow up. These biases can later lead to prejudices. "As I befriended people in my 20s from around the world, I learnt to un-condition my mind. But why must children wait for as long as I did, to eradicate their biases?" she says.
Dutch national Marlies Bloemendaal, co-founder of a collaborative workspace in South Mumbai, doesn't consider herself an expat. "I didn't come here for the money and I don't live in a bubble, I came here because I love this city. I've learnt everything here by being curious and streetwise.
"In fact, I now see many more young entrepreneurs who come down and start their own businesses, as opposed to typical corporate workers."
--
To comment on this story or anything else you have seen on BBC Capital, please head over to our Facebook page or message us on Twitter.
If you liked this story, sign up for the weekly bbc.com features newsletter called "If You Only Read 6 Things This Week". A handpicked selection of stories from BBC Future, Culture, Capital and Travel, delivered to your inbox every Friday.