From making their own games, to broadcasting live online, to playing professionally in packed stadiums – how entrepreneurs in their teens and twenties earn a living on video games.
A
Alex Balfanz is an 18-year-old student at Duke University in North Carolina. Every day he has lectures or seminars, followed by assignments. Like many students his age, he devotes a couple of hours per day, and many more at weekends, to video games.
But he's not just playing them – he's making them. And making a lot of money doing it.
"In the 10 months that Jailbreak has been released, it has already yielded seven figure profits," Balfanz says of his cops-and-robbers adventure game released last year. A few weeks ago, it was played for the billionth time.
Balfanz is just one of thousands of young gaming entrepreneurs in their teens or twenties making money in an industry that made $36 billion last year.
It's offering new ways to make a living that didn't exist 10 or even five years ago, even within the games industry.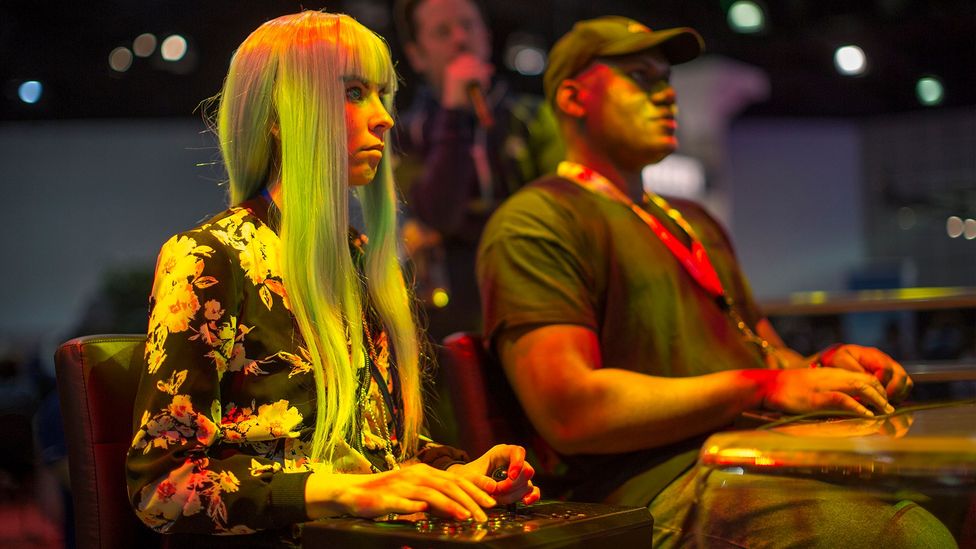 The gaming industry earns more than film and was worth $36 billion last year. Here, players compete at the E3 expo in Los Angeles last June (Credit: Getty Images)
Another 18-year-old student, Andrew Bereza, is the creator of Miner's Haven and Azure Mines, two games he made over the last two years for Roblox, a kids-focused platform that allows children to build their own games and publish them online – it's the same platform that houses Balfanz's Jailbreak.
There are new ways to make a living that didn't exist 10 or even five years ago, even within the games industry
"While I'm not in the annual millions like a couple of my colleagues have recently hit, I've been steadily earning six figures every year since I started," he says.
He is using his earnings to pay for university, where he is studying computer science.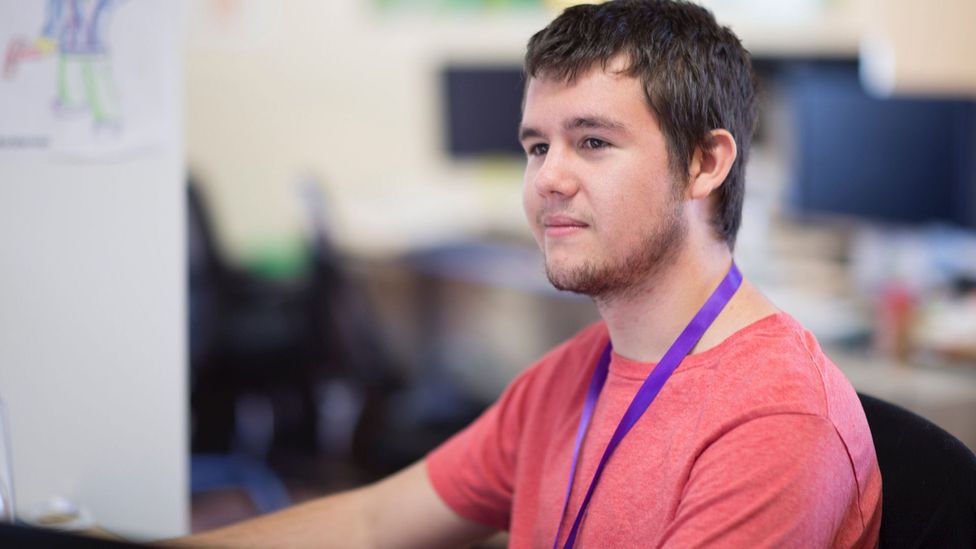 Teenagers like Andrew Bereza have paid their university tuition by making games and selling them on user-generated platforms (Credit: Andrew Bereza)
If he didn't have a platform to distribute his games, "I don't know how I ever would have been able to afford college or the ability to do full-time game development", he says.
Making and selling your own games
Today, thanks to online sales platforms like the App Store, Steam or Roblox, anyone with the right idea and some development nous can reach more than a billion people.
But while the technology and ecosystem to reach this vast customer base has only appeared in the last decade, the DIY mentality of young app developers is nothing new: it's actually not too different from wannabe rock stars starting bands in their garages in the 1970s, or aspiring directors filming home movies on a VHS camcorder in the 1980s.
I've been steadily earning six figures every year since I started - Andrew Bereza
"With creative industries, that's always been the case, particularly in young people," says Roger Altizer, co-founder of the entertainment arts and engineering programme at the University of Utah. He says that young people have always come up with creative expressions and have tried to monetise them.
With video games specifically, Altizer points out that in the 1980s, young designers made their own video games, stored them on floppy disks and put them in plastic bags, then sold them physically at stores, capturing a certain entrepreneurial spirit.
Today? We have indie games like Flappy Bird that become worldwide sensations, achieving overnight success. However, there are now so many being published, it's becoming an ever-more crowded market.
Still, the idea of possible success in this field fuels dreams.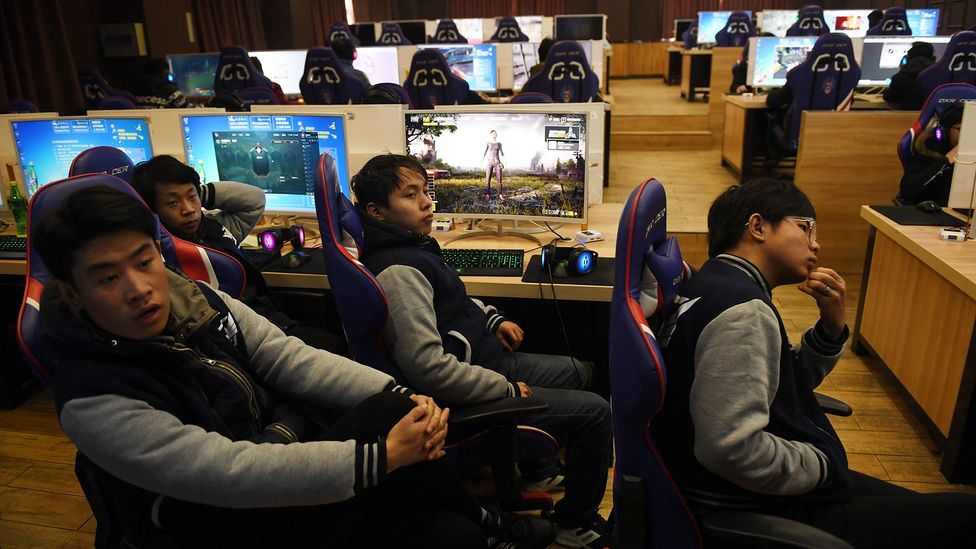 Chinese students in an eSports class at a technical school in January. There is a drive to train future eSport champions to tap into the booming industry (Credit: Getty Images)
Anthony Tan is a high-school student in Australia whose surreal adventure game, Way to the Woods, is due out next year, and has already generated a lot of excitement among games journalists. "You play as a deer and their fawn trying to find their way home in a sleepy, abandoned world," Tan says.
"I think I'd like to go to uni after my completing my current project," says 18-year-old Tan, who "started off making crappy little Flash games on the side for fun in about Year 8 or 9."
While not everyone is going to make millions off their own game, it still scratches an entrepreneurial itch, Tan says: "Video games are fun for me because I get to dip my toes into all of those fields: creating, designing, modelling, sculpting, painting, engineering, composing."
'Serious games' to promote a cause
A lot of young people have used this democratisation of resources to be innovative in a particular way: promoting ideas to improve society. Games that touch on gender identity, cultural politics or mental health care.
As a concept, this isn't new, either. The World Food Programme released what it described as "the world's first humanitarian video game" nearly 13 years ago: called Food Force, it was released in seven languages and aimed to teach kids about world hunger.
But what is new is that young budding video game developers are doing this on their own, and even pursuing careers doing so at university.
"We have people coming to school to make serious games because they want to make games that make a difference," Altizer says.
Altizer himself does this at the Therapeutic Games and Apps lab at the University of Utah, which focuses on creating games that help spinal cord injury patients do exercises that prevent pressure sores from wheelchair use, or games that give social workers VR tours of fictional homes to spot dangers for children inside.
We have people coming to school to make serious games because they want to make games that make a difference - Roger Altizer
The internet doesn't just allow today's teens and young adults to make their own games to spread a message, though: a charismatic few are using it to make a living as performers.
Streaming online in front of millions
A relatively new way of making money is by playing video games – and getting strangers on the internet to watch you do it.
"Let's Play" videos, in which an online personality films themselves playing a video game as they add colour commentary for viewers, is a trend that grew so popular, it eventually led to a new platform, Twitch – an entire site devoted to streaming videos of other people playing video games. It is now one of the most popular websites on the internet globally, and was bought by Amazon in 2014 for nearly $1 billion.
Being a streamer on a place like Twitch requires entrepreneurial skills, scrappiness and a tolerance for risk.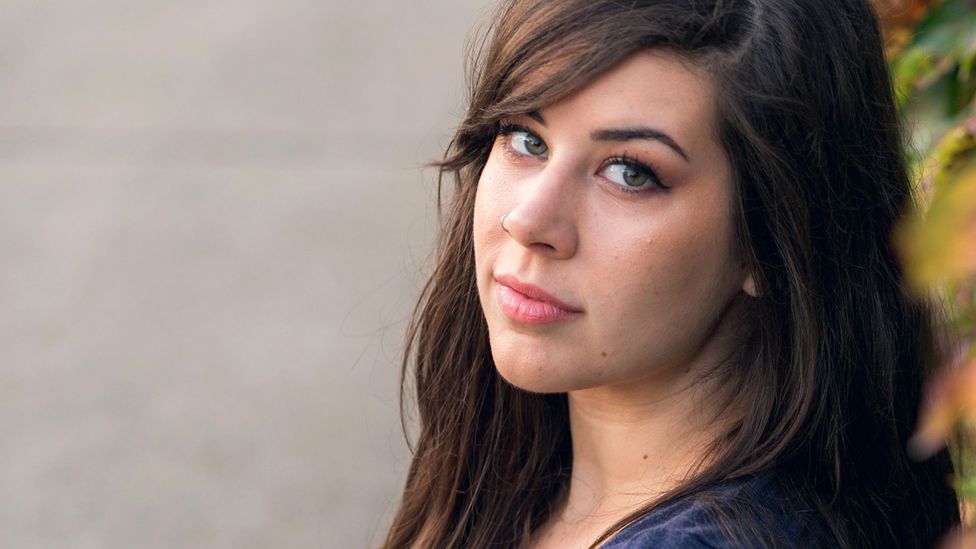 Gamers like Elspeth Eastman stream live videos of themselves gaming - a type of self-employment that requires entrepreneurial knowhow and on-air charm (Credit: Elspeth Eastman)
Elspeth Eastman, a Twitch streamer with 103,000 followers, says that after university she spent $2,000 on a new computer to try her hand at streaming. Today, she says she makes a living doing what she loves full-time.
"Right now, I'm sitting in a room that's 90% wires and computers," Eastman says over the phone from her filming studio. "It's absolutely your own business. You have to do everything at once: you're the lights guy, and you're also the person on stage."
Eventually, it can lead to advertising partnerships, or paid subscriptions, with a cut of the funds going to the streamers. But for a lot of newer streamers, it's asking for donations from subscribers. It takes a while to get enough viewers to be able to monetise.
"This patronage model where people would sponsor artists is very common," Altizer says.
Eastman and another streamer, who goes by Valkyrae who has 200,000 followers and has had a full-time job streaming for three years, point to the importance of networking and self-promoting yourself on social media, or filming videos with streamers who have more subscribers than you.
It's absolutely your own business - Elspeth Eastman
And like DIY app development, the community-centred nature of streaming can also drive a greater good. Valkyrae mentions a charity stream that she participated in last Christmas that raised $8,700 in six hours for St. Jude Children's Research Hospital.
"One of my subscribers had cancer and he needed surgery," she says. "And we raised enough money for his surgery, which was like $8,000. You can help people financially – I'm helping my mum financially because of all this extra income I'm getting."
Professional video game players
But perhaps the most ambitious – and lucrative – avenue to success that didn't exist in the mainstream a decade ago is the rise of the professional video game player. Many of these people are in their 20s or younger.
The sport is estimated to attract 600 million viewers and be worth £1 billion ($1.4bn) by 2020. The International Olympics Committee is even thinking about adding it to the official roster of events.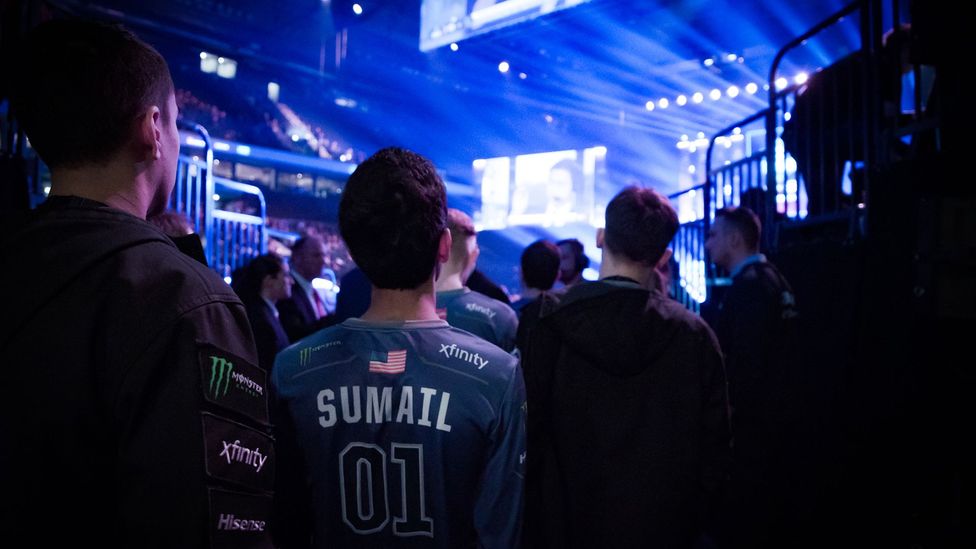 Nineteen-year-old Sumail Hassan holds the Guinness World Record for first teen to make over $1 million in professional eSports (Credit: Sumail Hassan)
Sumail Hassan is the youngest gamer to win $1 million in eSports winnings. He's made more than $2.5 million playing Dota, an online multiplayer game. He calls it a full-time job.
"ESports have only gotten bigger since my career started in 2015," Hassan says. He's 19 now but has been gaming since he was seven. "I knew video games were the thing I was best at and so went pro."
Altizer says that the University of Utah offers eSports scholarships, and that the university has a varsity eSports programme that pits players against each other in games like League of Legends and Overwatch.
Like professional athletes, the chances of becoming a world-renowned eSports player are very slim. "It might not be a path to fame and riches of winning the international tournament. That's the same thing as going to school and playing lacrosse – there aren't many people making millions of dollars as lacrosse players," Altizer says.
I knew video games were the thing I was best at and so went pro - Sumail Hassan
Hassan says he's going to stay focused on his gaming career for now, but advises others looking to follow in his footsteps to stay in school and get an education. (This is a sentiment echoed by streamers Eastman and Valkyrae.)
"Don't bet on making a living playing games," Hassan says.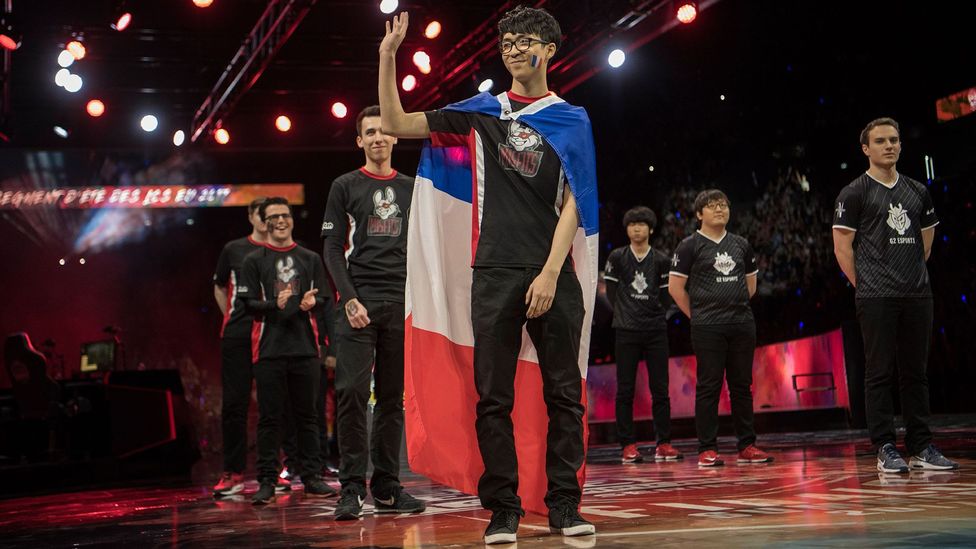 ESports was worth $1.5 billion in 2017 - here, French player Hans Sama greets the crowd before a final match in Europe last year (Credit: Getty Images)
Plans for the future?
Whether it's eSports, streaming or developing indie video games out of your bedroom, the games industry has evolved rapidly over the last couple of decades, and many of these new career paths were born alongside the growth of the internet.
Being successful here calls upon lots of skills beyond computer programming: having a bubbly on-air personality, marketing yourself on social media and more.
But most won't end up in a big studio making the next Call of Duty, or becoming the next champion World of Warcraft player, or a Twitch streamer with millions of followers. And that's not a bad thing, because young people today have more opportunities to enter the industry.
Altizer likens it to music: "There are probably more people working in the industry supporting music rather than making money as musicians," he says. "It's easier to get a job at the music store tuning guitars than opening for a band on stage."
--
Bryan Lufkin is BBC Capital's features writer. Follow him on Twitter @bryan_lufkin
To comment on this story or anything else you have seen on BBC Capital, please head over to our Facebook  page or message us on Twitter.
If you liked this story, sign up for the weekly bbc.com features newsletter called "If You Only Read 6 Things This Week". A handpicked selection of stories from BBC Future, Culture, Capital and Travel, delivered to your inbox every Friday.