Getting ahead at the office is usually seen as cause for celebration – but it can also mean getting in over your head very quickly.
O
One of Marcos Clowes's biggest career setbacks wasn't getting fired – it was accepting a promotion.
The reason? Clowes was promoted despite lacking the relevant experience needed for his new management-heavy role. Ultimately, he found he just didn't have the non-technical skills needed, such as leadership know-how, to immediately succeed in the job and keep progressing up the career ladder.
Feeling compelled to take on a more senior position due to company politics can be especially damaging
Feeling unprepared "undermined my confidence", said Clowes, a supply chain, transport and logistics consultant based in Stafford in the UK. This hit his performance and in the end, he left the company he had been with for a decade and found a job that was a better fit.
In most cases, promotions are a time for congratulatory emails and drinks, but some workers find taking on a more senior role – at the wrong time - can damage their careers.
Promotions can backfire when employees don't acquire the soft skills needed to move up into what's often a more management-heavy role, explains Diane Domeyer, executive director of the Creative Group at Robert Half, a US-based recruiting firm.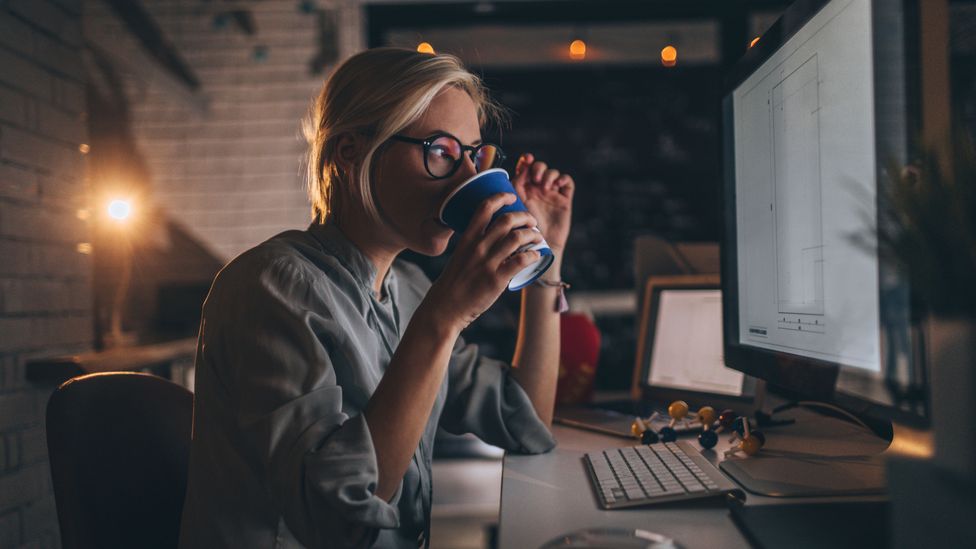 A Chartered Management Institute 2018 study shows middle managers are working the equivalent of 44 extra days in overtime, leading to sickness and stress (Credit: Getty Images)
Or workers simply don't want a more demanding role despite the opportunity: "Either you don't have the skills to be successful, or you don't have the motivation to do the job," says Domeyer.
Feeling compelled to take on a more senior position due to company politics can be especially damaging. Employees pushing into a more senior role by colleagues or senior staff members are destined for poor performance, says Tacy Byham, chief executive at DDI, a US-based human resources consultancy.
If no one else wanted the job or you didn't choose to become a leader, it can backfire - Diane Domeyer
Workers who felt forced to comply with a promotion were three times more dissatisfied with the new role and twice more likely to consider leaving, according to DDI data. "If no one else wanted the job or you didn't choose to become a leader, it can backfire," she says.
Nearly 41% of global workers accepted a promotion to gain greater respect from peers, while 29% agreed for the perks and travel opportunities, according to DDI data. "People want it because it feels like a status symbol and that's the wrong approach," Byham suggests.
If contemplating a promotion, Edwin Trevor-Roberts, who runs a career management firm in Brisbane, Australia, suggests a mental exercise: He asks people to reflect on what a day or week would feel like in the new position in order to better imagine themselves in a leadership role. "The most important question an individual can ask themselves is 'Do I think of myself as a leader?'"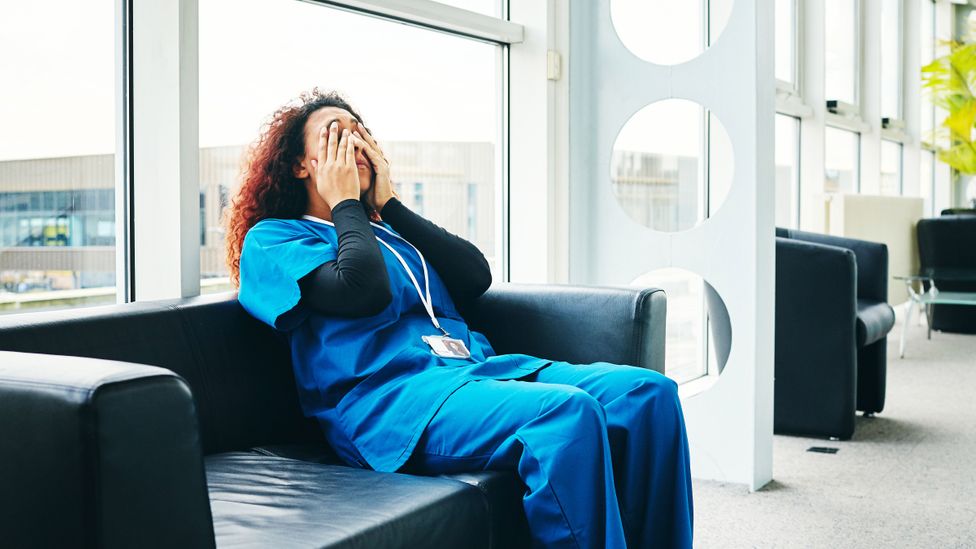 DDI data suggest workers who go along with a promotion are three times more dissatisfied with their new role and more likely to consider leaving (Credit: Getty Images)
'Check your ego'
Another factor to consider is that it's not always immediately clear when a promotion has gone wrong, says Jo Miller, a women's leadership coach based in Iowa in the US. Often companies fail to give feedback about your performance in a higher role and it's not obvious that the position might be harming your career. "People don't generally get fired because of a misplaced promotion – they get overlooked and pushed out," she says.
It took Nigel Green, a sales and marketing professional from Nashville in the US, a year to realise that moving from the sales department into the role of chief executive was a mistake.
I had to fire myself because I'm incapable of being accessible 80 hours a week - Nigel Green
After months in the role, he still felt unprepared for the challenge of overseeing his marketing firm and couldn't manage his work-life balance. Green also realised that he wasn't truly his own boss, but instead had to answer to shareholders, which was exhausting.
After nearly a year, he was close to getting fired and decided to quit: "I had to fire myself because I'm incapable of being accessible 80 hours a week," says Green.
He has returned to a sales role at a healthcare technology firm and says he thinks more critically when presented with opportunities that others perceive as a step up.
With a talent for communicating and handling sales, Green is not looking to leave his favourite parts of his job behind. "You have to really put your ego in check," he says. "It really forces you to say: Who is this for? Is this for me and my family or is it for the applause or recognition from other people?"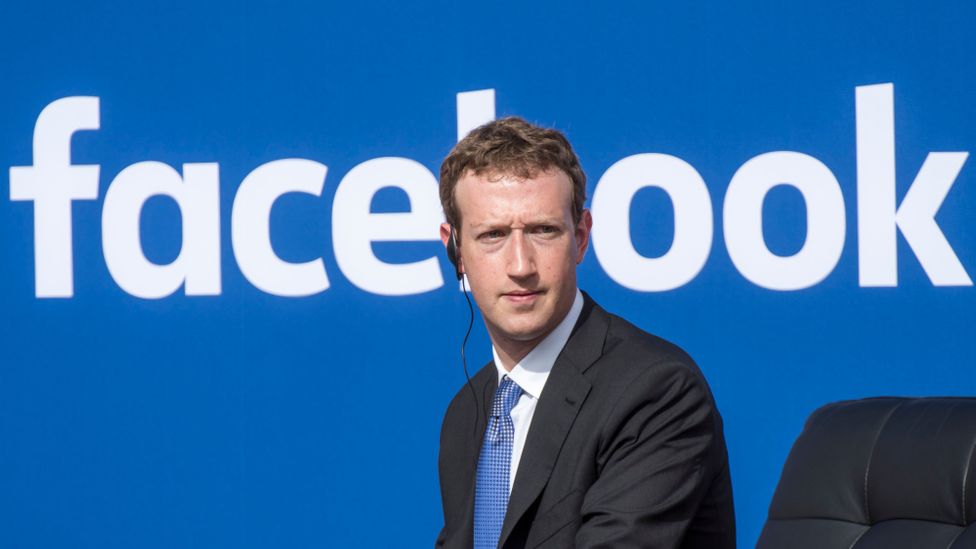 Tough at the top - thriving in a senior role can depend more on soft skills such as analytical thinking rather than deep technical knowledge (Credit: Getty Images)
'The joke was definitely on me'
Heidi McBain, a Texas-based counsellor, says moving into management can be particularly hard for people who are doing something that they love. She ended up resigning after taking on a supervisory position that meant giving up her counselling clients.
Although the position was better paid and offered a more senior title, McBain missed working directly with her clients – and managing the work of other counsellors wasn't the same. "The joke was definitely on me," recalls McBain, who now owns her own online counselling business.
Diane Domeyer, of Robert Half, says things are changing. As organisations "flatten" and require fewer employees in middle management, career experts are seeing younger workers declining roles that would allow them to climb the ladder in the traditional manner.
"Many individuals either in IT or creative professions have a major impact without ever managing people," says Domeyer, who focuses on creative careers. "Your value to an organisation does not need to be aligned with where you sit on an organisation chart."
When counselling younger employees, Jo Miller advises them to be cautious of accepting a more senior role as a way of improving self-esteem and talks to them about the overlooked benefits of taking a lower position at another firm.
She often has to dispel the myth that all promotions lead to career benefits: "People shouldn't be afraid to step down and take a step back," she adds.
--
To comment on this story or anything else you have seen on BBC Capital, please head over to our Facebook page or message us on Twitter.
If you liked this story, sign up for the weekly bbc.com features newsletter called "If You Only Read 6 Things This Week". A handpicked selection of stories from BBC Future, Culture, Capital and Travel, delivered to your inbox every Friday.