What's your style – a surfer speak 'peace out' or more frosty 'KR'?
T
This story is from Best Wishes, kind regards or none of the above, an episode of Word of Mouth on BBC Radio 4. It was produced by Sally Heaven with presenters Michael Rosen and Dr Laura Wright. Their guest was author and podcaster Emma Gannon. To listen to more episodes, please click here. Adapted by Helene Schumacher. 
When letters were the only form of written correspondence, signing off was obvious.
If addressing a sir or madam, it was unambiguous. You concluded "yours faithfully". When writing to a specific person – for example, a Mr Jones – it was simple, your letter would always be signed off "yours sincerely". Only missives to family or close friends would ever finish with a "love from".
There's a weird status thing when it comes to the more blunt you are in emails
But the arrival of email has disrupted this etiquette, making the rules far less obvious. Indeed, there are no rules. A whole subculture of personalised email sign-offs has emerged everything from "TTFN" to "peace out". And of course, it's not just what we say but why we say it.
"Emails have become the medium of business, leisure, family, love and everything," says children's author Michael Rosen. When we sign off emails, we try to give off the "right vibe", he adds. He says it's all about how we want to come across to the recipient. "Thoughtful, grateful or just very, very busy?"
"Cheers" is an acceptable sign-off for UK emails, but it can be perplexing for people who know it only as something said when clinking pints at the pub (Credit: Getty Images)
Some of the most successful business people are notoriously blunt in email communication – if they even bother with a sign-off at all.
"There's a weird status thing when it comes to the more blunt you are in emails, the more you can be (blunt) because you're senior in the company," says author Emma Gannon, recalling the editor of a famous newspaper whose response to pitches was often just a curt "yep" or "nope".
Although being succinct can convey a certain authority and status, it also communicates a dose of self-importance or arrogance. And we've all dealt with bosses who fire off email edicts of "is this done?" or "update me on that".
Even if they are not so direct, many emailers like to convey a sense of being busy by using or adapting abbreviations. So "kind regards" becomes "KR", or "yours" may do away with pesky vowels to leave "yrs".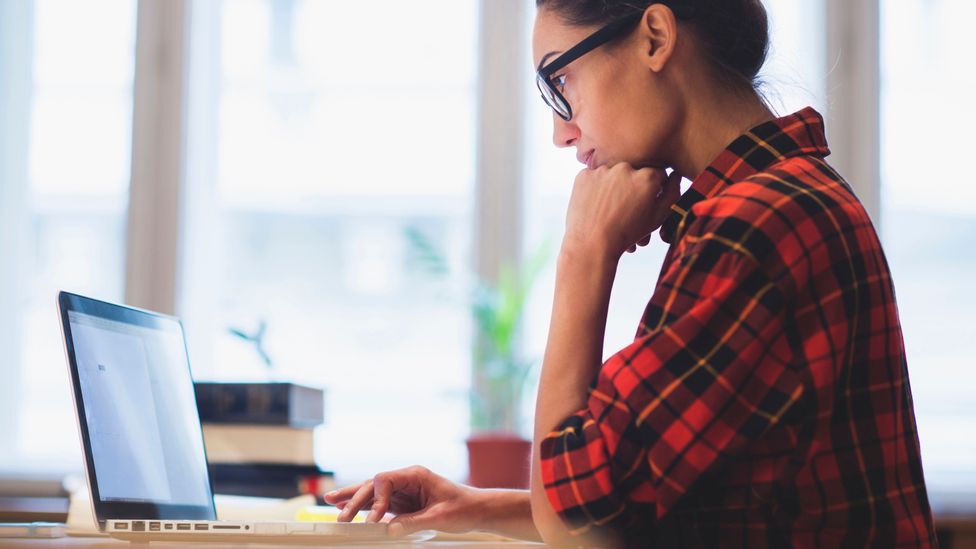 You might do well to rethink signing an email with "x", which translates to "kiss", and could be viewed as highly inappropriate by some recipients (Credit: Getty Images)
"When someone signed off 'BR' for 'best regards', I just thought they were cold, brrr," says Gannon.
There are those who pare it down to the absolute minimum, signing off with simply their name or even just the initial letter of their forename. Others might omit a sign off altogether. While this may come across as peremptory or rude, at least it avoids misinterpretation.
Nearly formal but not totally formal, but they're not as informal as 'CU in a MNT on bus OMW'
Some people swing the other way and end their emails with an altogether friendlier tone. While most would consider that kisses have no place in a business environment, they often creep into emails – and sometimes from people the recipient has never even met. For some, an "x" at the end of an email is a friendly endnote; for others it is totally inappropriate.
What's clear is that some British terms used to end emails just do not translate well. A casual "cheers" is frequently used as a sign off on UK emails, but can be utterly perplexing for other nationalities. Not surprising when a hearty "cheers" also can be used for clinking glasses at the pub, or to thank a checkout person at the supermarket.
For Rosen, emails now occupy a halfway house between texts and letters.
"The key thing is that emails aren't the same as letters. I position them in my mind as a sort of halfway place between texts and hard copy letters: nearly formal but not totally formal, but they're not as informal as 'CU in a MNT on bus OMW'," says Rosen.
And, he adds given their place in this ambiguous no-man's land of communication, it follows that there will continue to be a whole raft of ways to say "goodbye".
--
To comment on this story or anything else you have seen on BBC Capital, please head over to our Facebook page or message us on Twitter.
If you liked this story, sign up for the weekly bbc.com features newsletter called "If You Only Read 6 Things This Week", a handpicked selection of stories from BBC Future, Culture, Capital and Travel, delivered to your inbox every Friday.