I
It had been a typically blustery night on the Isle of Lewis. Donald MacLeod ventured out to check on his birds, as he did every morning, but as he neared the aviary at the end of his garden, it was obvious something was wrong.
"The roof of the aviary had been cut off and was flapping in the wind," he explains. "My little barn owl, Scamp, was missing. Someone had broken in. They either took him or he managed to escape as they tried."
MacLeod, a trained falconer, used the five-year-old barn owl to entertain children who came to stay at the bed and breakfast he runs with his wife on Lewis, in Scotland's Outer Hebrides.
"Scamp was a member of our family really," says MacLeod. "I'm devastated that he's gone."
The break-in at MacLeod's aviary is unusual for a number of reasons. Their bed and breakfast sits on a picturesque, but remote part of the wind-buffeted Lewis coastline – hardly a crime hotspot. Thefts of birds of prey, and particularly owls are also uncommon.
But it is a crime that is being seen more and more frequently, according to those within the falconry community. And there is a growing suspicion that they are being targeted for a reason – as a replacement for cash.
Globally, the number of non-cash payments are expected to reach almost 726 billion transactions by the end of the decade, an increase of 10.9% since 2015. Some countries, however, are rushing ahead in the move to electronic payments. In the UK, for example, the number of cash transactions in 2017 fell by 15% to 13.1 billion compared to the previous year, while payments using cards increased. In Japan, cash payments decreased by 8.5% in 2017 and in China mobile payments grew by a fifth in just one quarter of 2016
Four years ago there were 30 bank robberies in Sweden while in the 1990s there were around 100 a year. In 2017 there were just 11. There have been similar declines in the number of armoured-car robberies
But as contactless credit cards, mobile phone payments and online transactions grow, the amount of cash being carried by people and kept by retailers is decreasing. For criminals, this creates a problem. Cash is the thieves' best friend – it has instant value, can be carried easily, is relatively untraceable and can be quickly disposed of.
So with societies around the world becoming increasingly cashless, thieves are having to find alternatives to help them make a quick, illegal profit. Here we look at some of the more unusual things that criminals have had their eye on.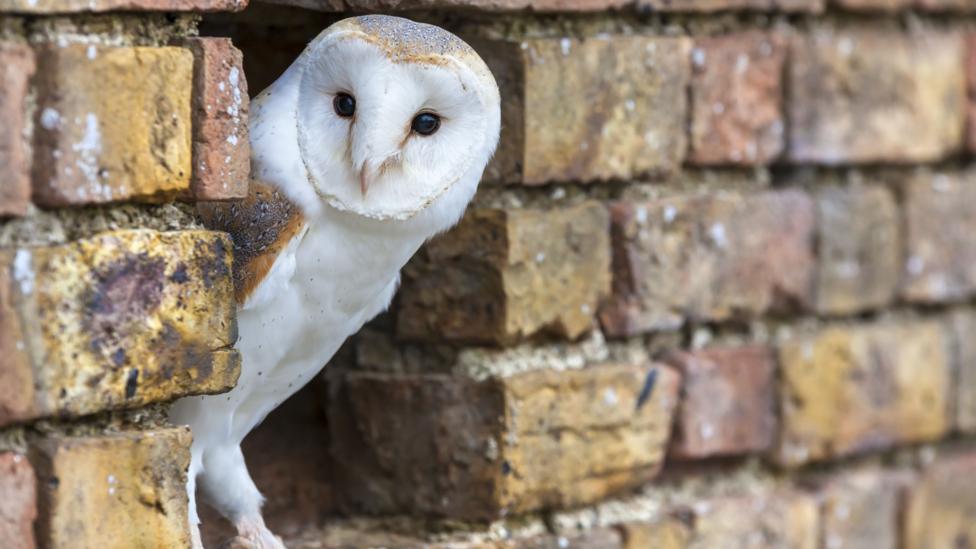 In the UK there has been an increase in crimes involving birds of prey (Credit: Getty Images)
These are then sold on the black market and smuggled around the world to countries like Saudi Arabia, the United Arab Emirates and Qatar, where owning a bird of prey is seen as a status symbol
In the UK, where just 40% of all payments are done with cash, there has been an increase in crimes involving birds of prey.
And while a relatively common barn owl like Scamp may only fetch about £100 on the open market, rare animals like a female peregrine falcon could be worth at least £4,000. A saker falcon, commonly found in Siberia, can fetch up to $75,000 on the illegal market.
Demand for these birds of prey in the Middle East has driven up prices in recent years, making it highly lucrative. Birds bred and reared in captivity can be exported – often on special flights – provided the breeder can prove they have not taken the birds from the wild, but illegal trade in these birds appears to be growing.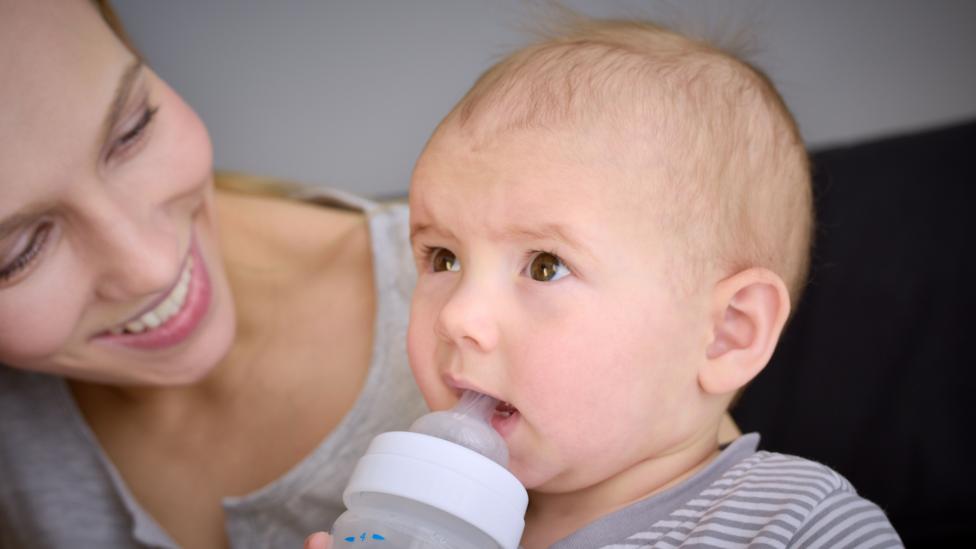 The most common goods to be taken in raids on shops are a mix of luxury goods and every day items - the top ten includes razor blades and infant formula (Credit: Getty Images)
Glass eels
And it is not just birds of prey, glass eels – the young of the critically endangered European eel Anguilla anguilla – sell for around £800,000 (one million euros) a tonne on the black market. The tiny fish are considered a delicacy and are eaten grilled in China.
This year alone, an estimated 100 tonnes of glass eels have been smuggled from the EU to China. The trade in glass eels is now considered to be almost as lucrative as smuggling cocaine – with just one organisation recently investigated by police earning £250 million in five years from its activities.
We can expect to see other organised forms of stealing to substitute cash
"The whole face of the wildlife trade has changed in the past 10 years," says Alan Roberts, investigation support officer at the National Wildlife Crime Unit in the UK. "Thieves who are part of organised crime groups are looking for areas that are lucrative."
Directly linking the increase in these sorts of crimes to the lack of cash circulating is difficult, however, but it is something Bjorn Eriksson, a former head of Interpol and now a campaigner against the loss of cash from society in Sweden, is convinced are connected.
"If you don't have cash, then criminals are going to steal something else," he says. "There are many that claim crime will actually diminish because there will be fewer robberies. This might be the case if we are talking about banks but we criminals move to other areas. Identity fraud will obviously become a big problem but we can expect to see other organised forms of stealing to substitute cash."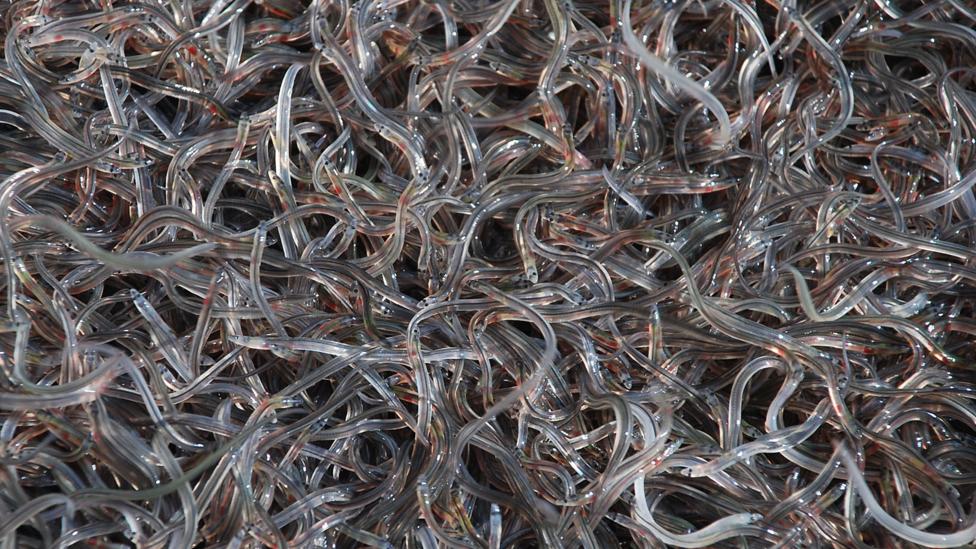 Authorities across Europe have seen criminals target protected species like glass eels, which are exported to markets in China and south east Asia (Credit: Getty Images)
Brighter smiles
Birds and fish need to be fed and kept in carefully controlled conditions. Off-loading them is also a specialised business. Instead, thieves are turning to a surprising array of high value goods that we use every day. According to a recent report on organised crime by the National Retail Federation, the most common goods to be taken in raids on shops are a mix of luxury goods and every day commodities. The top ten list includes denim jeans, designer handbags, razor blades, baby formula milk, laundry detergent and teeth whitening strips.
"We are definitely seeing a reduction in the amount of cash being used in stores," says Bob Moraca, vice president of loss prevention at the NRF. "In 2015 40% of payments were cash and 42% were plastic. In 2016, those figures were 23% for cash and 48% for plastic.
"Alongside this we are seeing a trend of organised criminals stealing higher value products and then converting them to cash."
Rather than going straight for the till, thieves are instead heading for products. Expensive mobile phones like the new Apple iPhone X are particularly attractive as they can be quickly exported out of the country to places like Mexico, where they are in demand among members of drug cartels.
But even a box of razor blades or tooth whitening strips can cost up to $40. And of course, these items are much more accessible than the money sealed inside the cash register, reducing the time it takes to perform a robbery.
"These things are very lightweight and can be easily carried," says Moraca. "Clearing out a shelf in a pharmacy can give a thief a few hundred dollars. What they do is boost this stuff en masse and then put it through a sophisticated fencing operation to convert it to cash."
Luxury handbags and power tools sit at the other end of the scale - often costing hundreds to thousands of dollars each, but snatching just one of these can be lucrative.
"The thieves grab these and then sometime later take them to another store as a return," explains Moraca. "They say they have lost the receipt or it was a gift and they are given a gift voucher in exchange."
The criminals can then sell these gift cards on websites that were originally set up to allow people to get rid of unwanted vouchers they may have been given on their birthday or at Christmas.
But regardless of whether thieves are going for cash, razor blades or people's pets, one thing will remain the same as criminals change their behaviour – how the victims feel.
"I don't know why he was taken, but to us Scamp was priceless," says Donald MacLeod. The police are still investigating his owl's disappearance.
To comment on this story or anything else you have seen on BBC Capital, please head over to our Facebook  page or message us on Twitter.
If you liked this story, sign up for the weekly bbc.com features newsletter called "If You Only Read 6 Things This Week". A handpicked selection of stories from BBC Future, Culture, Capital and Travel, delivered to your inbox every Friday.