Some companies are offering the ultimate interview for telephobic job-seekers: screener calls done via text. But such a method isn't with its downsides.
E
Even if you don't suffer from telephobia, or terror of talking on the phone, there's still a good chance you text more than you dial.
But how would you feel about texting a hiring manager to find out about a new job, or even do an interview?
When a text interview goes awry
How would an interview by text actually play out? Watch the video above to get an idea (best viewed full-screen on mobile). Video by Bowen Li, Kat Sud, Maeve Burke, and Anna Ryan. Script by Katy Yeiser.
It seems many of us would much rather text than talk. A recent survey of 3,200 18-34-year-olds in the US, UK, France, Germany, Japan and Australia by LivePerson, a business solutions provider, found that if people had to choose between the phone app and messaging app, 73% of Americans and Brits would pick the messaging app. Other studies support these findings.
So, it makes sense that employers are embracing texting, particularly for filtering early-stage job applicants.
Restaurant-reservation company OpenTable and healthcare company Roche, are two early adopters. They, and other firms, use Canvas, a text-based interview platform that launched last year, which allows recruiters to start text conversations with candidates.
First impressions
Nicole King, an accounting supervisor at Braden Business Systems, says she wasn't particularly surprised when a recruiter initially contacted her by text message.
"After sending my contact information to the company through LinkedIn, a recruiter texted me in the afternoon and introduced herself and Canvas with a video. I didn't think twice about it because I'd rather text than talk on the phone." The recruiter asked her questions like, 'I'm curious to ask what made you interested in a position with us,' she says, and they texted back and forth, on and off, for about an hour and a half.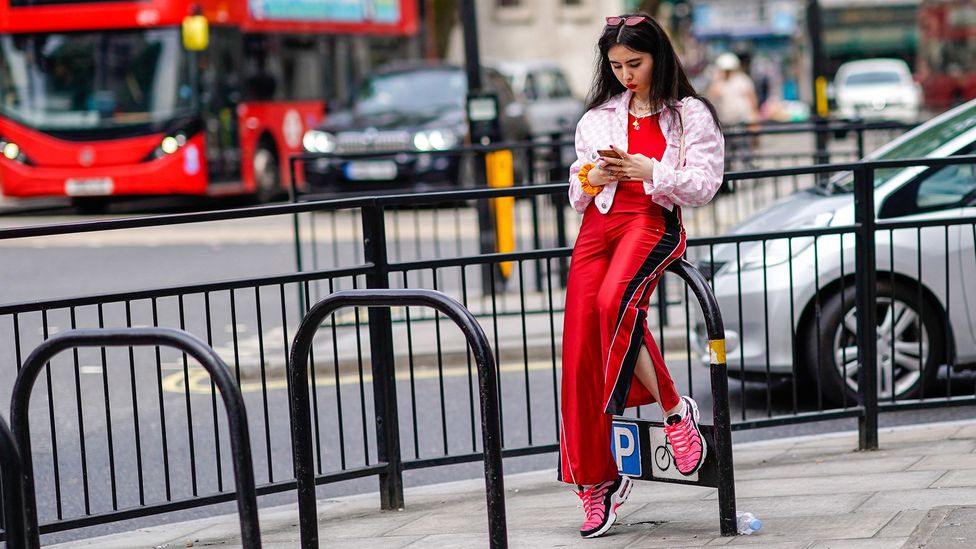 Interviewing by text allows for multiple interviews at once. But texting takes out the spontaneity and authenticity of a phone interview, detractors say (Credit: Getty Images)
"People who are looking for a job are usually currently employed somewhere, so it was easier to answer her questions in real time over text than have to call her, or make her wait." The next day, the recruiter texted again to find out King's salary requirements and scheduled a call to discuss everything in greater deal, before inviting her to an in-person interview.
I didn't think twice about it because I'd rather text than talk on the phone - Nicole King
OpenTable has replaced its initial phone interview entirely with text screening for hiring their sales team, says Scott Day, senior vice president of people and culture, who is also on the talent leadership advisory board at Canvas.
"We're trying to ascertain early on if the candidate gets us. Do they get the nature of going into restaurants – have they worked in a restaurant, do they understand the roles?"  Aside from the basics, Day says the text conversation might also touch on cultural dimensions too, to gauge, for instance, if the candidate has already worked in a fast-paced sales environment.
Texting with multiple people at once is more efficient and allows recruiters to deal with time differences more easily, according to Day, who says he's seen a recruiter hosting 20-30 conversations on the dashboard at once.
Although the text responses are reviewed by a human recruiter, the platform also uses machine learning to recommend responses to questions from candidates – or might automatically generate a link to the company's benefits page, for example.
Less authentic?
But not everyone is convinced.
Texting may be a useful way of getting in touch with a candidate, for instance, if a desirable candidate hasn't actually applied for a job, says Katrina Collier, a social media recruiting trainer at The Searchologist, in London. However, she'd be hesitant to use it with candidates who have already applied, especially if screening for competency.
You can miss a great applicant by not having a phone call – Katrina Collier
"You can miss a great applicant by not having a phone call," she says. "You can tell their enthusiasm by the tone of their voice, or find out if they're a good communicator." And, because texting is less spontaneous, candidates might research answers before texting back, which is less authentic. There's also the possibility that someone will hand their phone to someone else to answer the questions.
So, what should you do if you're a faced with a text interview? "You may want to answer quickly because you know they can see your response time, but don't rush or make spelling mistakes," says Sydney Finkelstein, a professor of management at the Tuck School of Business. Prepare for a text interview by practicing giving succinct but meaningful responses, and studying your past texts, he says.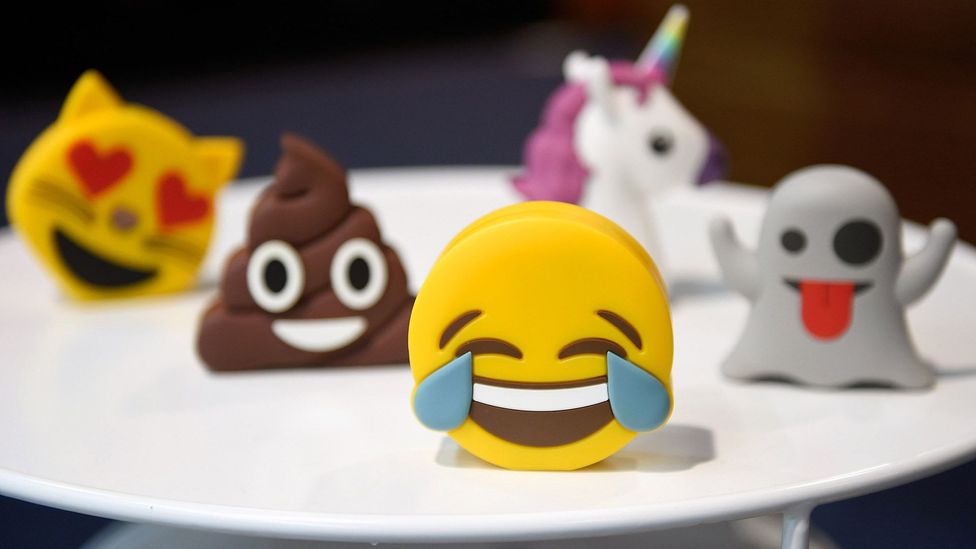 Emoji are less of a problem than incorrect spelling and grammar, say Collier and Day (Credit: Getty Images)
"If you're serious about this and you're the candidate, spend some time doing an audit and analysis of your own past texts and see if your style might potentially mislead or be misinterpreted. You kind of have to unlearn the way you communicate over text because you're now in a professional scenario."
Tread carefully, though.
While some may have no problem with emoji, they may be viewed as inappropriate for others.
"I'm a big fan of emojis. Some people think it's too casual but I think it makes the conversation more interactive," Day says. "But you have to be careful of shorthand text jargon so you don't lose your meaning. Make sure you're clear."
Collier agrees, advising to use full sentences with correct grammar. And if all else fails, she says, try to get them on the phone.
"Try to guide them to your preferred method of communication, the one in which you can make the best impression."
To comment on this story or anything else you have seen on BBC Capital, please head over to our Facebook page or message us on Twitter.
If you liked this story, sign up for the weekly bbc.com features newsletter called "If You Only Read 6 Things This Week". A handpicked selection of stories from BBC Future, Culture, Capital and Travel, delivered to your inbox every Friday.