While many are happy with their own financial situation a national malaise has descended after a turbulent summer
T
The German economy is booming. Unemployment is at a near-record low. In Europe and around the world, the country is seen as a beacon of wealth and efficiency.
So why are these prosperous young Germans so doggedly pessimistic about their future? Good job prospects, a clean environment, low crime rates, lots of leisure time and cultural attractions, good transport links – what's not to like? But there are problems below the surface that could impact the younger generation.  
Peter Matuschek, chief political analyst at the German polling institute Forsa, says that while Germans tend to be content with their own lives, they feel less at ease with the direction the country is taking.
In polling Forsa did for the German broadcaster RTL, 81% were very happy or happy with their own personal financial situation; asked about the country more broadly, that figure dropped 10%. And while 71% said they were happy with the German political system as it's supposed to operate, just 14% were happy with how it actually functions.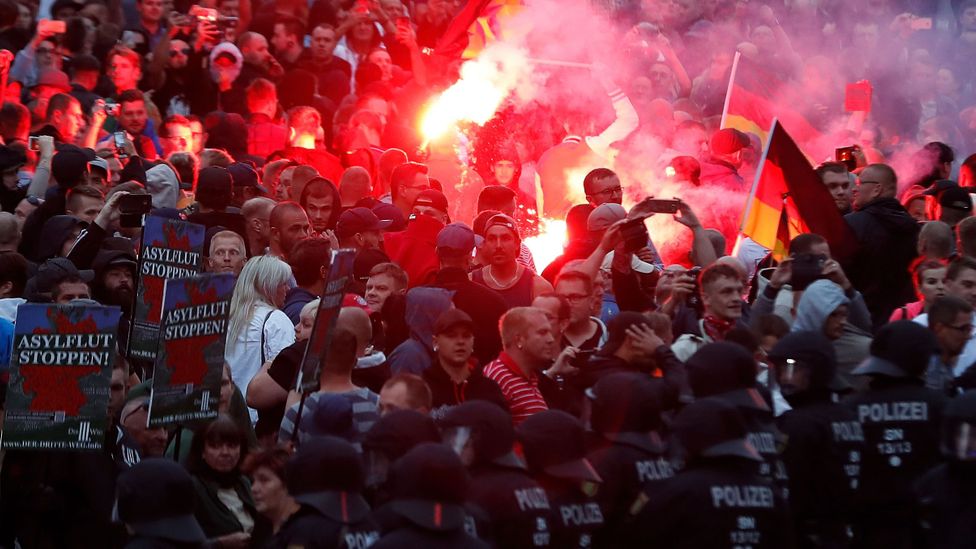 When it comes to the economy, for example, Matuschek told BBC Capital that perceptions had shifted starkly over the course of the last year. Asked whether the economy would improve or deteriorate, Germans in January were split fairly evenly. Since the summer, however, there has been a shift of nearly 20% towards greater pessimism.
And while the assumption may be that this is a phenomenon among older Germans, it's also very much affecting the younger generation. Mirroring the post-Brexit vote UK, the data shows that young people feel they've been saddled with the problems of their parents and grandparents - and that their political future has been determined by an older generation.
To be fair, it has been a tumultuous summer for Germans. A high-profile showdown over migration nearly brought down the government. Mesut Özil, a member of Germany's national football team who is of Turkish descent, quit this summer after alleging racism from team members and fans. The incident forced broader discussions about the prevalence of everyday racism in Germany.
And in late August, video footage of far-right sympathisers rioting and chasing foreigners through the streets of Chemnitz, a town in the East German state of Saxony, shook the country and reopened questions about the extent to which Germany has learned from its past.
A feeling of crisis has played out in German media. In late June, shortly after the German national team failed to advance to the second round of the World Cup, German magazine Der Spiegel ran a cover entitled: "Once upon a time, there was a strong country" (Es war einmal ein starkes Land). "The crises in politics, economics and sports are the result of complacency," Der Spiegel's cover story said. "How could it come to this?"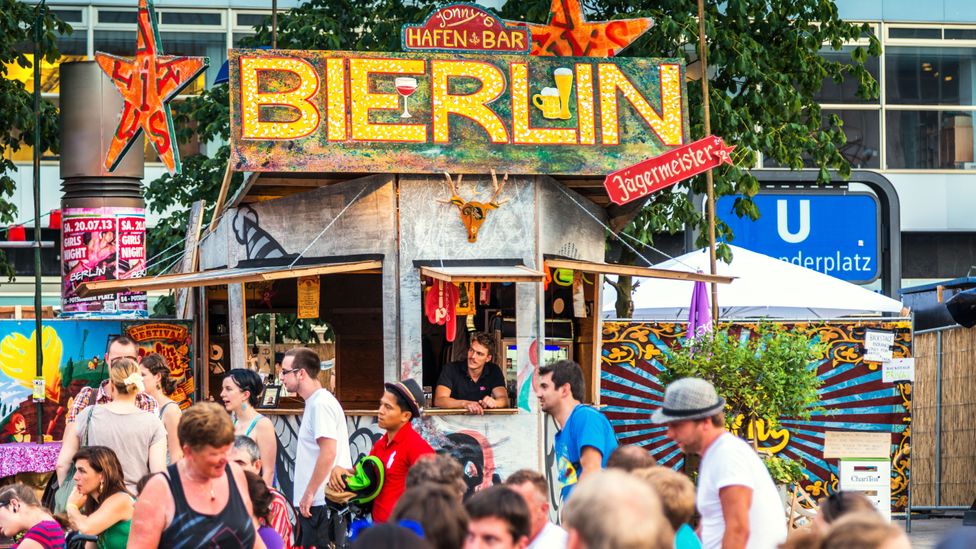 House prices have risen 80% in major cities since 2009 and rents are also rising according to a recent Deutsche Bank report (Credit: Getty Images)
This was followed by similarly gloomy pronouncements over the summer heat wave and what climate change could mean for Germany.
So what exactly is going on? Though these feelings of pessimism may perhaps seem like a media storm in a teacup, data and conversations with young Germans bear the phenomenon out.
We are doing okay, or I am doing okay at the moment. But obviously if you look five to 10 years in the future, we're at a certain crossway... on how the country develops
For young people, a great deal of this pessimism comes from watching the rise of the far-right political party Alternative for Germany (AfD). Many feel it represents a breakdown of the way Germany discusses politics and policy.
Till Baaken, a 28-year-old NGO staffer in Berlin, said the increasing influence of far-right populism meant the national conversation on politics and media was dominated by new - and increasingly hate-filled - topics.
Since the rise of the the far right, "it seems to me that the whole political discourse is about migration and hate and crime," he said. "It's not focused on the real problems that we are going to have, or that we're having at the moment."
Instead of a focus on migration, Baaken said, the government should spend more of its time improving the healthcare system, investing more in education and considering how to prepare the younger generation for a secure retirement.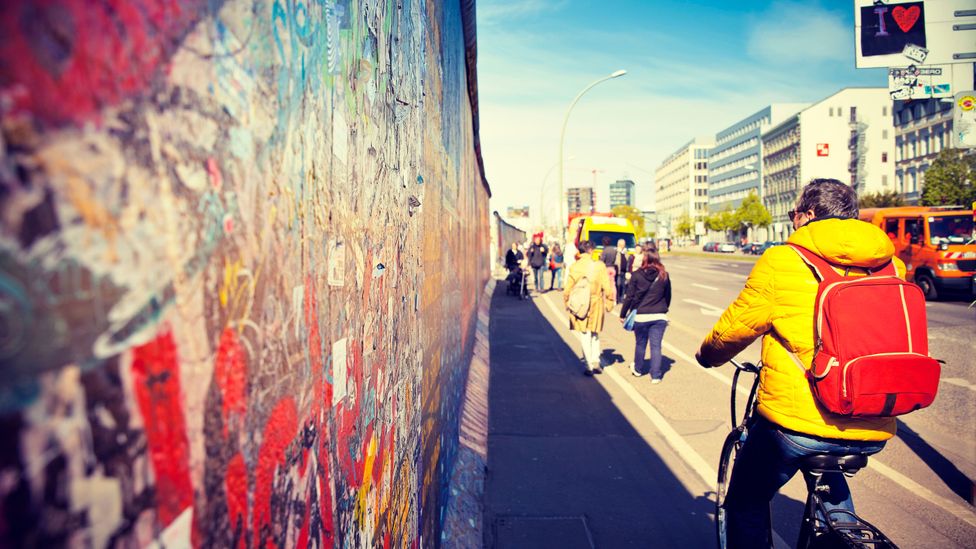 Germany ranks above the average in education and skills, work-life balance, jobs and earnings, wealth and subjective well-being according to the OECD (Credit: Getty Images)
Jule Löw, a 24-year-old student in Berlin, said Chemnitz was a sad reminder that Germany had not learned well enough from its own history. "Almost all of my life, I thought that with the things we've studied - German nationalism and the history of the last century - that we would have left that behind, that nationalism and racism," she said. "And reality's shown us differently."
What happened in Chemnitz may seem like an isolated event, Löw continued, but it's proof that similar events could unfold anywhere in the country if the discourse doesn't change. "In my neighborhood, until now it hasn't happened yet," she said. "But still, Chemnitz isn't too far away from where we are right now."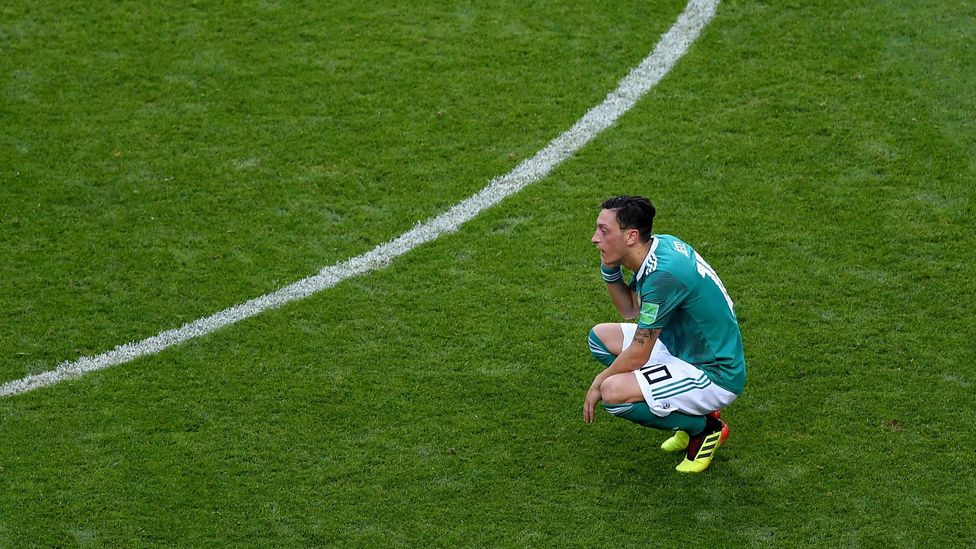 Star player Mesut Özil left Germany's national team after its World Cup failure alleging racism from team members and fans (Credit: Getty Images)
There is also a feeling, even if things are going well right now, that Germany is on the brink of bigger financial and societal problems. In other words, many young Germans might feel they are in a good position now but fear that further down the line that might not be the case.
"We are doing okay, or I am doing okay at the moment. But obviously if you look five to 10 years in the future, we're at a certain crossway... on how the country develops," Baaken said. "I think everyone's a bit worried about which course it's going to take with the rise of right-wing populism, and with the state not investing enough into education and infrastructure, our future."
The politics we have now here in Germany are more for middle-aged people, Baby Boomers - not for the younger generation
Compared with their peers in many other European countries, on the surface things look good for young Germans. Youth unemployment here was 6.4% in 2017, far lower than EU countries like Italy or Greece. But there is still a persistent feeling that the older generation isn't focusing enough on areas that will impact young people.
House prices have risen 80% in major cities since 2009, according to a recent Deutsche Bank report. Rents are also rising, it said, and there's a national shortfall of about one million residential units. A recent OECD report, meanwhile, said that rapid population ageing "would challenge the financial sustainability of the public pension scheme".
"The politics we have now here in Germany are more for middle-aged people, Baby Boomers - not for the younger generation," said Aaron Hinze, a 24-year-old working in health care in Berlin. "When you look in the future and you ask who is paying my retirement when I'm old? Nobody."
Just because Germans are pessimistic about their future doesn't mean others outside the country are so gloomy. Elsewhere in Europe and the world, Germany remains a land of plenty for young people interested in moving to greener pastures.
Dino Cviko, a 24-year-old journalism student in Sarajevo, told BBC Capital that he hoped to move to Germany when he finishes his studies - even if it means giving up the possibility of working in journalism. "Most of us actually want to move out of here, out of Bosnia," he said. "Especially to Germany, our promised land."
--
To comment on this story or anything else you have seen on BBC Capital, please head over to our Facebook  page or message us on Twitter.
If you liked this story, sign up for the weekly bbc.com features newsletter called "If You Only Read 6 Things This Week". A handpicked selection of stories from BBC Future, Culture, Capital and Travel, delivered to your inbox every Friday.