Why the 'Hawaii of Korea' is growing in popularity as a getaway for drivers looking for a fast, easy exam.
I
It's always disheartening to get stuck in a queue, but never more so than when there's a semi-tropical island right outside the door.
Jeju is South Korea's holiday paradise, a volcanic isle 100km off the south-western tip of the peninsula. It is especially popular with Chinese tourists, over 300,000 of whom have visited so far this year. And it felt like every one of them was ahead of me in line at the DVLA.
Chinese tourists love Jeju's beaches, shopping and gambling – and now its driving licences too. Many build an entire holiday around a trip to the Driver's Licence Examination Centre, where they spend days filling in forms, queueing and taking tests. And if they're lucky enough to pass at their first try, there's still time to hit the beach.
Holidays built around a practical purpose are not new. Nowadays people routinely cross the globe for cosmetic surgery, fertility treatments, professional training or just to watch a football match. Some cities have built reputations around their specialities: Los Algodones, Mexico, is Molar City to the US citizens who fly in for dental work, while Hoi An, Vietnam, is famous for bespoke tailoring.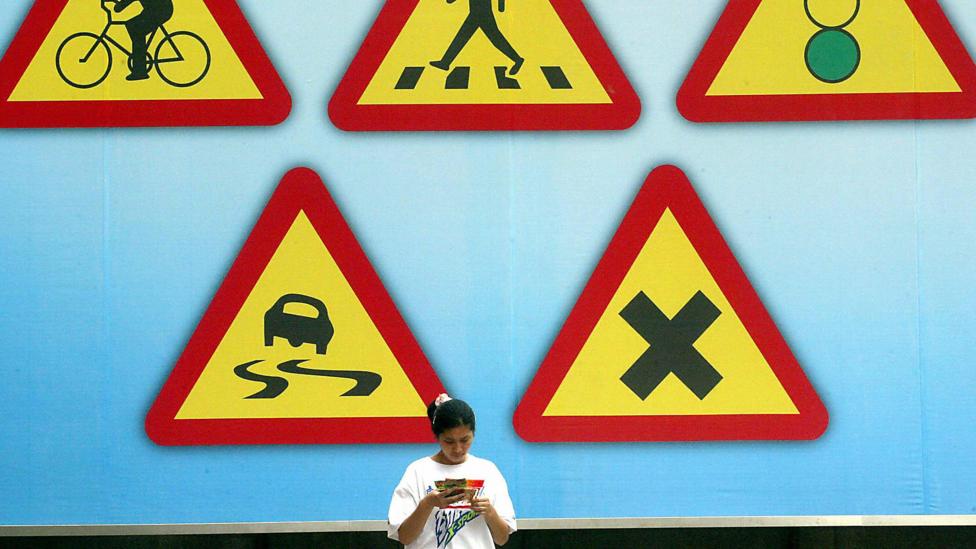 The driving test process in both China and South Korea includes medical checks, written exams, a closed-course driving test and a road test (Credit: Getty Images)
Driving licence tourism on Jeju Island is a recent phenomenon, but it is growing fast. According to the local Driver's Licence Examination Centre, as of the end of August this year, 2,172 Chinese national had been certified. That's an average of 62 a week. In 2010, the yearly total was 68.
Quality and cost-effectiveness are huge motivators in this kind of practical tourism. For aspiring Chinese drivers, South Korean licences pay off on both counts. Not only is a trip to Jeju comparable to the cost of China's big-city driving schools, but it's also faster and more convenient.
Chinese tour companies offer five-day holidays to get a licence in "South Korea's Hawaii". Packages start at around 8,800 yuan ($1,280)  and shepherd clients through the process with a bit of sightseeing thrown in. The hotel, driving instruction, on-the-ground transport and testing fees are covered in the price; meals and flights are not. It sounds expensive, but VIP driving course packages in Beijing can run over 15,000 yuan ($2,188) and take months to complete.
China, like many countries, allows valid licences from other nations to be exchanged for a local permit. So once they've passed, Chinese residents can convert their South Korean licence by simply passing a written test.
And there's another reason Chinese tourists feel the Korean licencing process is a better bet. Mingqui Liu, a Chinese student helping his friend schedule a road test, summed it up succinctly. "The Chinese driving test is very strict. The Korean test is easy."
The process in both nations includes medical checks, written exams, a closed-course driving test and a road test. The Korean version is not necessarily easy—at least, not anymore. In December 2016, the tests were revamped after years of criticism for being too lenient. According to Arirang News, the closed-course test pass rate fell 60% in the immediate aftermath of the changes
But the Chinese version is still notably harder in some respects. The written test, for example, consists of 100 questions versus South Korea's 40. The scoring is tougher too: China requires a 90% mark to pass, while South Korea allows a more forgiving 60%. (The UK requires 70%.)
There's also scheduling to consider. Due to limited slots and high demand in China, each step of the test can take weeks to complete. And those who fail any part of the exam more than once must start again from the beginning. On Jeju, meanwhile, it is often possible to complete multiple parts of the exam in a single afternoon.
Yingqin Cui, owner of package-tour company Jeju Island HD Driving School, liaises with a local driving academy to provide the 13 hours of instruction mandated for new drivers in South Korea. This includes four hours on a practise course and six of road driving. She says few people fail to get their licences after this intensive session. "Out of 100 people, maybe one."
China requires a 90% mark to pass, while South Korea allows a more forgiving 60%
An employee of the Jeju Driver's Licence Examination Centre agreed that success rates among Chinese visitors were high and the pace blistering. He estimated the average time from application to certification as a week and sometimes as little as two days.
South Korean licenses aren't just accessible; they're also versatile. In the 1940s-1960s a series of United Nations conventions created the International Driving Permit (IDP), which allows people to drive and rent cars in foreign countries. As China did not participate in these conventions, Chinese licences aren't compatible with the IDP. South Korean ones are, making them valuable to travellers.
"Most of my clients are Chinese nationals living abroad," says Cui, citing the UK and Italy as common countries. With an IDP, they can drive in their host country, plus more than 150 others.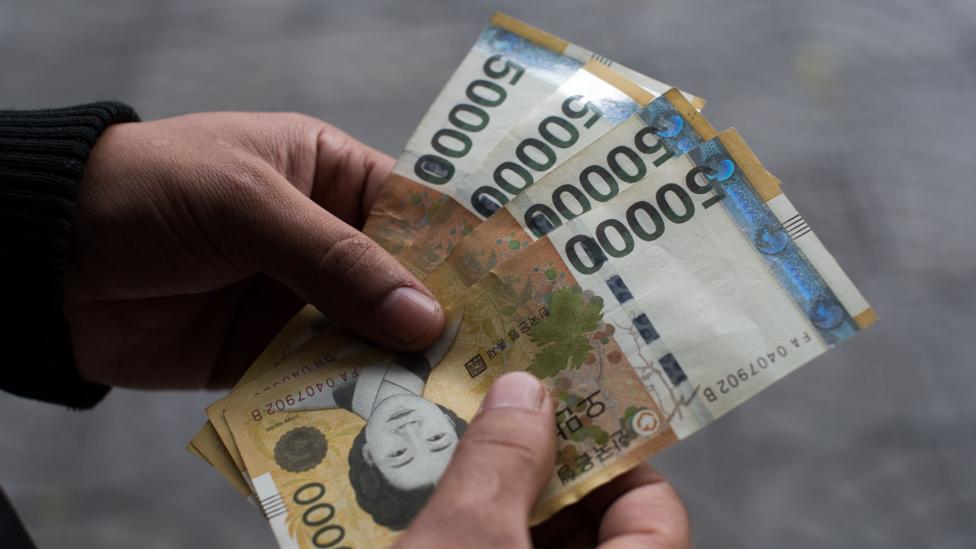 Intensive driving course packages start at around 8,800 yuan ($1,280) and involve helping clients through the process with a bit of sightseeing thrown in (Credit: Getty Images)
Language is also factor, Cui points out. In the UK, for example, driving tests can only be administered in English or Welsh. In Jeju, the application and written test are available in Chinese, and many Examination Centre employees know relevant Chinese vocabulary.
This is not unusual in South Korea—the written test is also available in English, while the application forms come in a myriad of languages. But Jeju remains the prime destination for licence tourism for one compelling reason: unlike the mainland, Jeju has no visa requirement for Chinese tourists.
So the lines are still long at the Driver's Licence Examination Centre. Admittedly, it's hard to compete against the island's perks. Not only do tourists leave with a valid, internationally accepted driving permit, but there's beach time and Korean barbecue waiting for those who conquer the queue.
To comment on this story or anything else you have seen on BBC Capital, please head over to our Facebook  page or message us on Twitter.
If you liked this story, sign up for the weekly bbc.com features newsletter called "If You Only Read 6 Things This Week". A handpicked selection of stories from BBC Future, Culture, Capital and Travel, delivered to your inbox every Friday.