A new survey suggests those on foreign postings get a big salary bump. But which other factors are at play?
A
As Ireland's economy struggled in the wake of the global financial crisis and people were left wondering how they could keep up with their mortgages, Sorcha Coyle took the plunge and moved to the Middle East.
It wasn't just the idea of a new challenge that the teacher found exciting, but the fact that by working overseas she would be in a better position to reach the financial goals she'd set herself than if she stayed at home.
"I'd been in Ireland during the recession and was surrounded by family and friends who had lost their jobs, weren't able to pay their inflated mortgages and who were mentally and physically exhausted by money worries," Coyle recalls from Dubai, where the 32-year-old now lives.
The decision proved life-changing.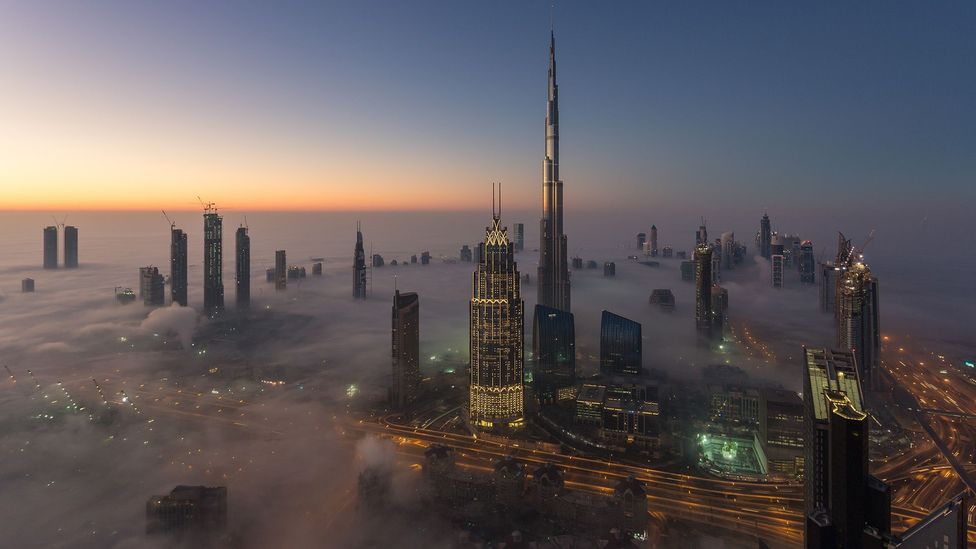 Teaching in Qatar and now Dubai has helped alleviate Coyle's money troubles (Credit: Getty Images)
The money worries Coyle saw her friends struggling with and that she herself had endured earlier when teaching in the UK – spending more than 50% of her salary on rent, leaving little for savings – have disappeared. Since her first expatriate job in Qatar in 2011, she has saved more than $186,000 and purchased two properties, including a four-bedroom house in her hometown. She's even managed to travel.
"One year as an expat could be the financial equivalent of three years back home," says Andrew Talbot, who has been a certified financial planner for 18 years and currently works with Expat Financial Planning in Singapore.
45% said they got more money for the same job by moving abroad, while 28% said they got a promotion
According to new research from HSBC, the "average" expat adds an extra $21,000 to their annual salary by moving overseas. Some 45% of those who responded to the bank's annual Expat Explorer survey say they got more money for the same job by moving abroad, while 28% said they got a promotion.
"It absolutely is life-changing," says John Goddard, head of HSBC Expat, who's now based in the Channel Islands and has himself worked overseas in Asia, the Middle East and Eastern Europe. "That extra income helps people prepare for their future life. Over a third say they were able to put money away for retirement. Another third say they used it get on the property ladder."
The HSBC Expat survey was open to those older than 18 and working away from their home countries. More than 22,000 people responded – mostly professionals with jobs above entry-level – executives who generally enjoy higher levels of income to begin with. Of the 163 countries and territories surveyed, respondents had the biggest average annual salaries in Switzerland ($202,865), the United States ($185,119) and Hong Kong ($178,706).
Respondents had the biggest average annual salaries in Switzerland ($202,865), the United States ($185,119) and Hong Kong ($178,706)
But these days there are numerous types of professional working abroad – from the traditional expat on a generous package to a millennial who's moved overseas in the hope of getting more experience, new skills and learning more about the world.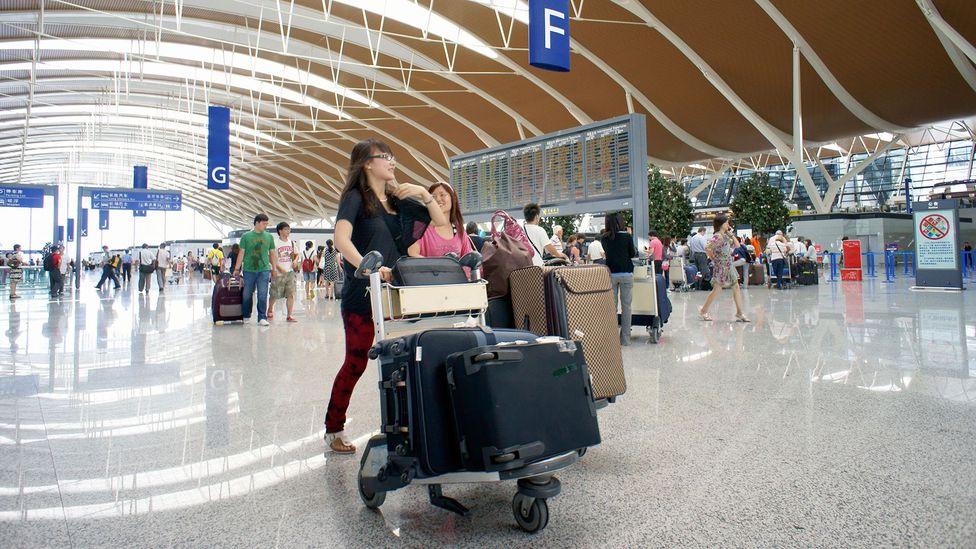 While a move overseas can help build careers and earnings, the fat salary packages for foreign assignees aren't what they once were (Credit: Alamy)
Yvonne McNulty, a global mobility expert based in Singapore, says that high-paying "expat" packages that include housing, school fees and a car allowance – are fast disappearing.
She points to a number of recent surveys that support this trend: a 2017 KPMG survey on global assignments found just 27% of respondents expected their use of standard expat assignments – the ones that tend to attract generous pay and benefits packages – to increase. Some 29% expected them to decrease and were looking at extended business trips, short-term assignments and local hires to meet their international staffing needs. A 2018 survey from corporate relocation providers Cartus found cost concerns underpinned the shift away from the traditional long-term assignment, which is seen as increasingly expensive.
"The idea that you can work abroad for your company and 'get rich' or earn more than at home is outdated," says Yvonne McNulty. "It's a fallacy."
That said, people can benefit from lower rates of income tax outside their home countries. In Dubai, there's no tax at all. In Singapore, the top rate is 22% and in Hong Kong it's 17%. That compares with 45% in European countries like the UK and France.
But that's only one part of the equation.
Many of the countries where salaries are high are also some of the world's most expensive. Hong Kong was ranked the world's most expensive place for expatriates to live in Mercer's 2018 Cost of Living survey, with Zurich in third.
Added to this is lifestyle creep – the idea that as your salary increases, so does your spending. For those on a foreign posting with a big pay bump, it's tempting to fritter that money away on more nights out or high-end holidays.
The key, according to Talbot, whether you are single or with your family, on a generous expat package or an increasingly common "local" or "local plus" deal, is to decide the kind of lifestyle that you want, establish a financial plan and budget accordingly.
"People need to ask themselves what they want at the end of their stint overseas – do they want to pay off the mortgage, have a certain amount in the bank or buy a second property," he says. "Decide on your goal and stick to that. You should always have a plan."
Mai Tatoy, 48, moved to Singapore more than 20 years ago after the events company she worked for in Manila offered her a position in the city-state with a salary that was six times more than she'd earned at home.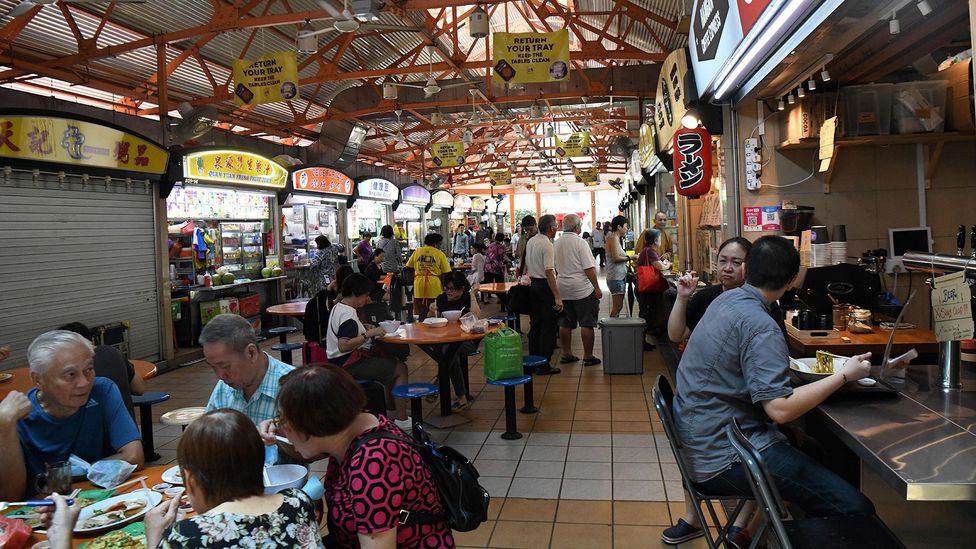 Global cities like Singapore are often touted as some of the world's most expensive – but by avoiding a lavish lifestyle, people like Tatoy can get ahead (Credit: Getty Images)
Working overseas has allowed Tatoy, a Filipino who now has permanent residence, to buy one house for herself and another for her parents (she also covers their monthly expenses), as well as a number of investment-linked mutual funds. She's also built up her savings in case of an emergency.
And while the cost of living has risen substantially over the years Tatoy has lived in Singapore, her less-than-extravagant lifestyle has helped make her money go further. "I'm so into cheap and cheerful," she says. "I take the bus around the city most of the time and pay my credit cards on time and in full every month. I do feel I 'bought' myself freedom from the burden of worry and debts."
Like Tatoy, Abdul Rahim Miah is not a "traditional" expat with a generous benefits package.
A British citizen, the 25-year-old trained physiotherapist moved to Malaysia a couple of years ago to work with a football club and be with family. Visa problems meant his original job didn't work out and he's now a manager at a gym.
I earned better money working part-time in a cinema in the UK than I do working part-time here – Abdul Rahim Miah
"I earned better money working part-time in a cinema in the UK than I do working part-time here," he says. And while Kuala Lumpur's lower cost of living means Rahim still has money to spend, he cautions anyone who thinks that a job overseas is a ticket to riches. "Weigh the pros and cons carefully," he says.  
Over in Dubai, Coyle helps other teachers looking to go international through her blog, which offers advice and information on working in international schools and living in the cities where they're located, as well as negotiating the best package.
She admits it is easy to be seduced by the idea of the well-paid expat, and says discipline is necessary even with a potentially large windfall. After seven years overseas, and feeling more financially secure, she is now looking to the future.
"I have put a limit on my time as an expat teacher," she says. "My parents are getting older and my friends at home are starting to get married and have children. I no longer want to be that person who comes home only twice a year."
To comment on this story or anything else you have seen on BBC Capital, please head over to our Facebook page or message us on Twitter.
If you liked this story, sign up for the weekly bbc.com features newsletter called "If You Only Read 6 Things This Week". A handpicked selection of stories from BBC Future, Culture, Capital and Travel, delivered to your inbox every Friday.