Many of the workers powering the gig economy aren't the young people you might expect. They're baby boomers seizing a second chance at working for passion and security.
W
When 66-year-old Londoner Sylvia Haller was laid off in February, it wasn't just her income that took a hit. It was her self-esteem.
"I had this feeling like, 'I'm too old,'" she says. "'Nobody wants to employ me anymore.'" She'd taken pride in her work installing home improvements for elderly and disabled residents in Hackney. Losing that job was "pretty traumatic".
But Haller's pension was small and she wasn't ready to retire. So she pulled herself together and began wading through online classifieds. But, she says, "I didn't feel confident enough to go and apply for anything."
When a friend told her about TaskRabbit, an app that allows workers to hawk all kinds of services – hands-on jobs like assembling furniture or sillier tasks like waiting in line for novelty breakfast foods – she was intrigued. She set up an account on her phone – it took her a while to get the hang of the platform – and lined up customers for a variety of different jobs. 
Opting in
The 'gig economy' has exploded in recent years. Companies including the Berlin-based Delivery Hero, which hires drivers to drop off food across Europe, Asia and Latin America; Didi Chuxing, a carpooling app so powerful in China it toppled Uber's attempt at expansion; and TaskRabbit are upending the relationship between employees and employers, and changing the composition of a day's work.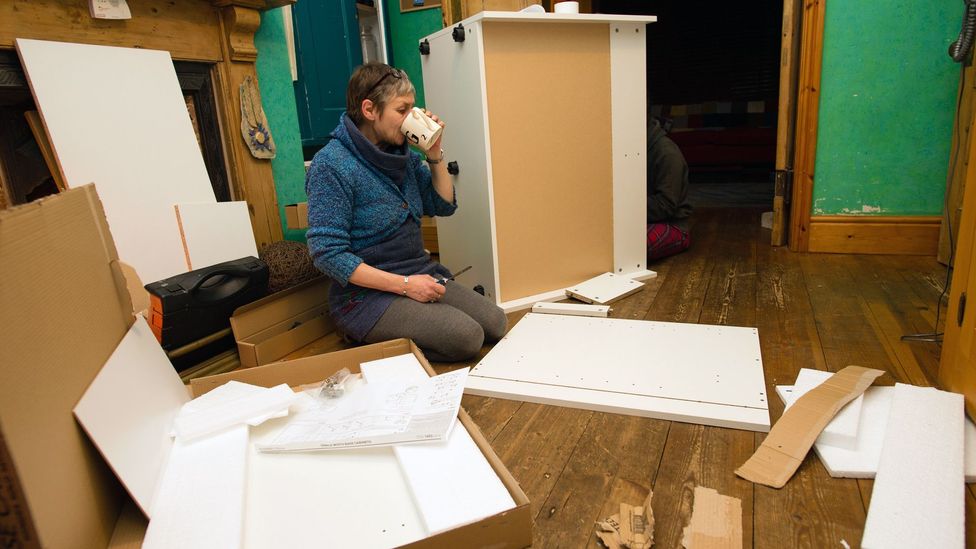 With on-demand services like TaskRabbit, boomers can earn money on their own time with hands-on jobs including flat-pack furniture assembly (Credit: Alamy)
In a 2018 trend report, researchers at Deloitte estimate 77 million people within Europe, India, and the United States formally identify themselves as freelancers. In the US alone, 3.7 million Americans were working on-demand in 2016; an updated forecast from Intuit and Emergent Research suggests that this number will surge to 9.2 million in 2021. And research by Kelly Outsourcing & Consulting Group suggests that the gig economy is also booming in the Asia Pacific region, where 84% of hiring managers say they employ gig workers.
For most of those workers, freelancing is a choice: only a small minority – 11% – of the more than 6,000 workers in the Intuit study said they were unable to find full-time jobs. They opted into the gig economy in the hope of exerting more control over their careers and, in an unpredictable, ever-changing economy, diversifying the sources of their income.
Finding meaning
Gig work is often portrayed as a young person's game – the purview of indecisive millennials who can't commit to a 'real' career path or who graduated into the recession and never landed a full-time job. At the least, on-demand work seems to require a degree of energy and technological savvy typically associated with youth. 
This 85-year-old wants to pick you up
Watch the video above to see 85-year-old 'Papa' John Marston, who began his second career as rideshare driver in Dallas, Texas, after retiring at 82. Video by Maria Rosa Badia.
But almost one-third – 31% – of Americans who work exclusively in the gig economy are baby boomers, born between 1946 and 1965. That distribution isn't unique to the US (although it hasn't been as extensively studied worldwide). Researchers at McKinsey Global Institute, in a report which included Spain, Germany, France, Sweden, the UK and the US, found that more than three-quarters of the independent work force was 25 or older. Many are discovering that they don't have enough money to stop working when they expected to; according to the Intuit and Emergent report, about half of American baby boomers have less than $100,000 in retirement funds.
Almost one-third – 31% – of Americans who work exclusively in the gig economy are baby boomers, born between 1946 and 1965
But their motives are more than monetary. Boomers in the work force – compared to millennials and Gen X-ers – were least likely to be struggling financially and most likely to say they enjoyed their work. Among those 55 and older, 32% said they were compelled, at least in part, by a desire to be around "interesting people" (compared to just 15% of workers overall).
"To not know what kind of client you're going to meet – it's quite exciting," says Haller. She recalls assembling a bedframe for a young fashion student, whose flat "in the deepest east London", accessible only by "small cobbled roads" and "black iron stairs", ­ was littered with "sewing machines, lots of fabrics and clothes everywhere".
Haller and her peers are onto something profound. According to Sigmund Freud, meaningful work is one of the two prerequisites of a happy life. (The other is love.) Our jobs can help us connect with our communities, feel a sense of fulfilment and even extend our lives; some researchers suggest a link between early retirement and early death.
Catching a second wind
For boomers who worked in physically demanding fields, digital gig work can be a relief.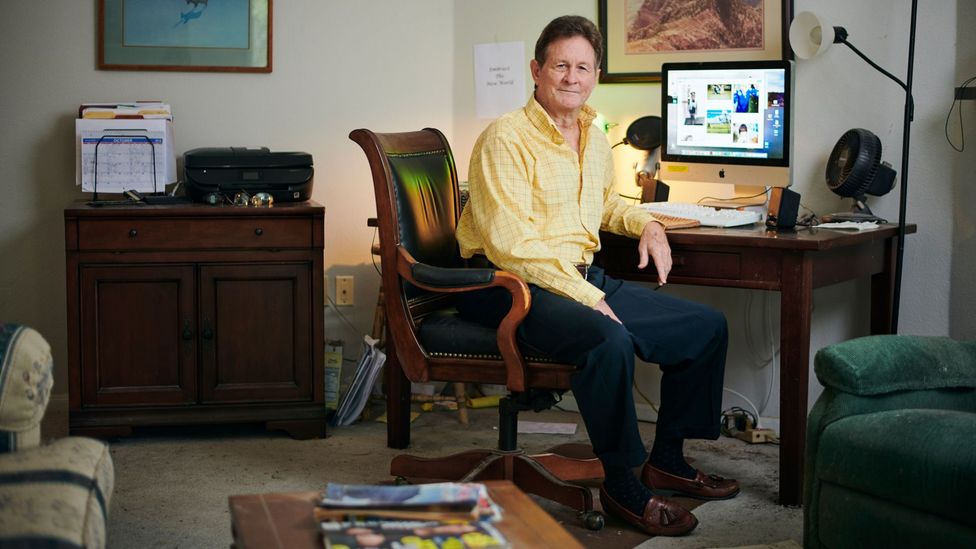 Dan Hays, 68, spent most of his career in the American oil and gas industries – until he booked his first voiceover job on gig site Fiverr (Credit: Cooper Neill)
Jerry Nelson, who lives in Argentina, loved being a photojournalist. But at 62, he says he's "too old to charge into oak trees [and] hang out with drug cartels... My bones just aren't as strong." Instead, he writes blog posts and marketing copy for clients he finds through Fiverr, a Tel Aviv-based platform that connects freelance workers with clients all over the world. "It's been a phenomenal year," Nelson says. "I don't have to maintain a website. I don't have to scrape and scratch for clients."
The flexible schedule afforded by gig work may be especially appealing to boomers with family commitments. By using TaskRabbit Haller managed to keep her income stable, though she spends less time working – instead of clocking in from 08:00 to 17:00, she does "two hours here, three there, the odd Saturday. It gives me a lot more time to be home," she says. "I've got two teenage boys. I'm quite glad I have more time for them."
The things I was doing in oil and gas and real estate – I could do them well, but they didn't feed my spirit. It was very competitive, very stressful. At a certain point, I said, 'I want to try something different.' – Dan Hays
For other boomers, gig work is a way to finally pursue their passions. American Dan Hays, 68, spent most of his career in the oil and gas industries. In 2015, he had a fateful phone conversation with a client who complimented his voice – a smooth baritone with subtle Texas twang – and suggested he'd be good at voiceovers. Hays signed up for Fiverr and booked his first voiceover acting job. "The things I was doing in oil and gas and real estate – I could do them well, but they didn't feed my spirit. It was very competitive, very stressful. At a certain point, I said, 'I want to try something different.'"
Hays has since expanded his Fiverr offerings to freelance copywriting and scriptwriting. "I've been a writer since I was a kid," he said, "and I love writing."
Now, he spends only about 10 to 15 hours per week working. When he feels like he's reached a good stopping point, he does "whatever suits my fancy". When we spoke on a Thursday afternoon, he said: "I'm about to go out to the dog park and play with the dogs, and then I'm going to watch a football game."
Maybe we all want the same thing after all.
To comment on this story or anything else you have seen on BBC Capital, please head over to our Facebook  page or message us on Twitter.
If you liked this story, sign up for the weekly bbc.com features newsletter called "If You Only Read 6 Things This Week". A handpicked selection of stories from BBC Future, Culture, Capital and Travel, delivered to your inbox every Friday.