From faking their own deaths to hiring people to talk to their bosses for them, vanishing from the office without a trace is now a common method of workers quitting. But it's risky.
T
This article is adapted from Ghosting at Work, an episode of Business Daily from the BBC World Service presented by Ed Butler and produced by Elizabeth Hotson. Adapted for BBC Worklife by Philippa Fogarty.
Yuichiro Okazaki and Toshiyuki Niino are great at quitting. In the last 18 months, they've resigned from at least 1,500 jobs.
But the Tokyo-based pair aren't leaving their own positions. They're the co-founders of a start-up that offers a bespoke service to employees who are dying to resign but need a bit of help.
"Most of them are scared of their bosses," says Okazaki. "They know their bosses are going to say: 'No, you cannot quit'. I think it's because of the culture of Japan – to quit something is bad. When they want to quit, they feel like they are a bad person."
That's where Senshi S and its quitting service, Exit, comes in. For a fee of 50,000 yen ($457, £353), Exit will call a client's boss and deliver a resignation by proxy. Sometimes it takes several calls. Other times companies don't want to deal with Exit and say the employee must come in to deliver the message themselves.
But when it's done, the relief from clients can be immense. "There was one client who told us, 'you are a Messiah'," says Okazaki. The man had been wanting to leave for 10 years and "was really suffering from that job".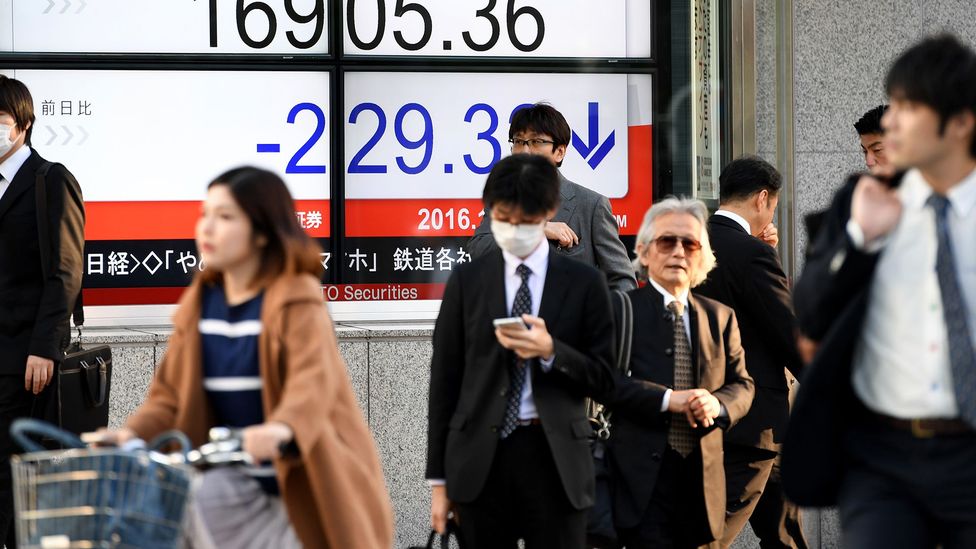 Quitting a job is hard and somewhat stigmatised in Japan, which has caused the rise of services that help customers resign (Credit: Getty Images)
He estimates that there are probably 30 companies offering a similar service in Japan. Workers there have traditionally stayed with one employer for life, but in recent years more people have been switching jobs and the shrinking labour force means it's also a job-seekers' market.
"People are changing but the culture is not changing and also companies are not changing… and so that's why people need us," says Okazaki.
What if, instead of having the awkward chat, you just disappeared?
Of course, getting someone else to hand in your notice is one of the more unusual ways to resign. But how to leave a job is a dilemma most people have faced. And while talking to your boss is probably still the most popular option, much will depend on the circumstances of your departure.
What if you need to leave quickly or find the job really isn't what you had in mind – or maybe even find out you can't do it? What if, instead of having the awkward chat, you just disappeared?
This form of work-place behaviour is known as ghosting – a phrase that evolved in the dating world and means to suddenly end all contact without any explanation. Now it appears to be transitioning to the workplace. Late last year the US Federal Reserve Bank Beige Book – a report on US economic conditions published eight times a year – even referenced the phenomenon.
Chris Yoko, who runs a web design company in the US state of Virginia, had a bizarre experience with a contractor who was meant to be completing a digital project from home.
"This guy had just started with us – he seemed like a good fit, seemed like a genuinely good guy. We get him started with a pretty simple project by our standards. He agreed, [but] Thursday comes along – there's nothing there."
Vanishing from your company with no explanation or formal resignation is now known as 'ghosting' - a term with similar connotations in the dating world (Credit: Getty Images)
Multiple emails and phone messages got no response. The man missed another meeting on the project. In the end, amid total silence from the contractor, the work was given to someone else. 
A short while later, a man purporting to be a friend of the contractor got in touch via email. He said the man had died in a car accident and requested some tax files that the family needed. But something felt off, so Yoko checked the contractor's Twitter account.
On social media, it appeared the contractor was very much alive. In fact, he'd just responded to a tweet from a cousin about attending a family gathering.  
"He replied to this person with a picture of himself with a handle of whiskey in his hand saying: 'Not only am I coming but I'm bringing this'," says Yoko. "I screenshotted that and forwarded it to the guy and said: 'Hey some good news, looks like he's just fine!'."
It's not just workers who disappear without a word. Most people will have had a job application go unacknowledged by a potential employer
Pretending to be dead to avoid following through on a job is obviously an extreme example. But walking out and cutting off all contact with an employer does seem to be on the up.
One middle manager employed in the UK retail sector (who did not want to be named) said she walked out on her company because – although she was contracted into a three-month notice period – she'd found a new job and they needed her immediately. So she left.
It happened early in her career, at the height of the recession. She says her departure was in part linked to a realisation of how "insecure and fickle" relationships with employers could be.
"I had colleagues who would go into an end-of-year review and never come back because they had been cut from the team. You see how cut-throat an employer can be, so then as an employee it makes you think: 'I don't actually have to come in tomorrow'."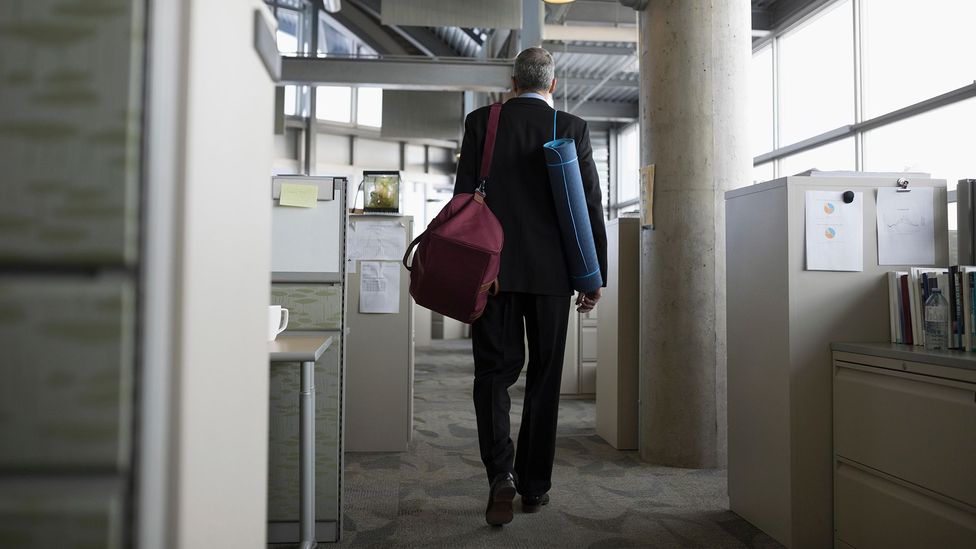 Abruptly resigning and disappearing from your job might seem liberating but is not looked upon favourably (Credit: Alamy)
And perhaps she has a point. It's not just workers who disappear without a word. Most people will have had a job application go unacknowledged by a potential employer. Others may hear nothing after attending a face-to-face interview. One man told the BBC he had been ghosted by prospective employers after writing strategy documents, taking tests and even making it through three rounds of interviews.
Chris Gray, a managing director of recruitment company Manpower UK, says the fact that workers are turning the tables is in part a symptom of booming job markets in the developed world.
Low unemployment in the US and UK means it's "just very easy for them to jump out of the process and jump on to another horse, as it were", he says.
Some people don't like conflict or letting others down, while others may lose interest in a drawn-out recruitment process
And he acknowledges that there is very little to be done once someone has gone dark.
"Once you've already wasted time as a recruiter or an employer on someone who's just disappeared, you don't want to waste more time on trying to find out why they disappeared," he says.
"I think all we can do in terms of mitigating some of this is to become more proactive in building talent pools; build relationships as early as possible. Get to know people before you need them."
As for workers, while walking out might suit their immediate needs, they should also consider the potential long-term impact of ghosting an employer. Because, just like in the dating world, no-one thinks particularly fondly of someone who never said goodbye.
"It's very unprofessional," says Dawn Fay, district president of the US employment consulting firm Robert Half. "I don't recommend anybody, whether you're an employer or employee, ever, ever ghost.
She acknowledges the reasons behind it – some people don't like conflict or letting others down, while others may lose interest in a drawn-out recruitment process, for example. Companies, she says, can do their part by "moving people through the process quickly" and communicating clearly.
But she says ghosting can return to haunt you.
"It is something that can really come back to bite you later in your career. You never know where people are going to be, so you want to make sure you always handle yourself professionally, no matter what."
--
To comment on this story or anything else you have seen on BBC Capital, please head over to our Facebook  page or message us on Twitter.
If you liked this story, sign up for the weekly bbc.com features newsletter called "If You Only Read 6 Things This Week". A handpicked selection of stories from BBC Future, Culture, Capital and Travel, delivered to your inbox every Friday.