To control a rapidly rising cost of living in the German capital, some are proposing a five-year rent freeze. Could it work?
A
A former mayor of Germany's vibrant capital city once referred to Berlin as "poor but sexy" – a slogan reflecting the comparatively low cost of living.
These days, however, one need only try searching for an affordable apartment to discover that the "poor" part of that identity is rapidly changing. An influx of new people, like students looking for a cheaper study destination and young professionals attracted by the strong job market, has helped make Berlin one of the fastest-growing real estate markets in the world and contributed to rapid increases in rent prices.
According to a recent study from the real estate portal Immowelt, monthly rents in Berlin have more than doubled in the last 10 years alone: from 5.60 euros (£4.90, $6.40) per sq m in 2008 to 11.40 euros in 2018. Though overall rents remain lower than in other major German cities like Munich or Frankfurt, that's an increase of 103%, higher than anywhere else in the country. Rent prices vary greatly based on neighbourhood, but 2017 statistics show that a one-bedroom apartment in some of the city's more desirable neighborhoods can average upwards of 1,000 euros per month.
A group of local politicians have proposed a radical idea: introducing a rent cap that would freeze all existing rents for the next five years
Rising cost of living concerns aren't unique to Berlin, of course; major cities around the world are struggling with the same trends. But a group of local politicians here have proposed a radical idea to tackle the problem: introducing a rent cap that would freeze all existing rents for the next five years.
"Until six or seven years ago, Berlin had much lower rents," Julian Zado, deputy head of the Berlin Social Democrats and one of those suggesting the change, told BBC Capital. "Many young people – like me – came to Berlin because apartments cost half of what they would in Frankfurt or Munich, for example. What's unique to Berlin is just how quickly that changed."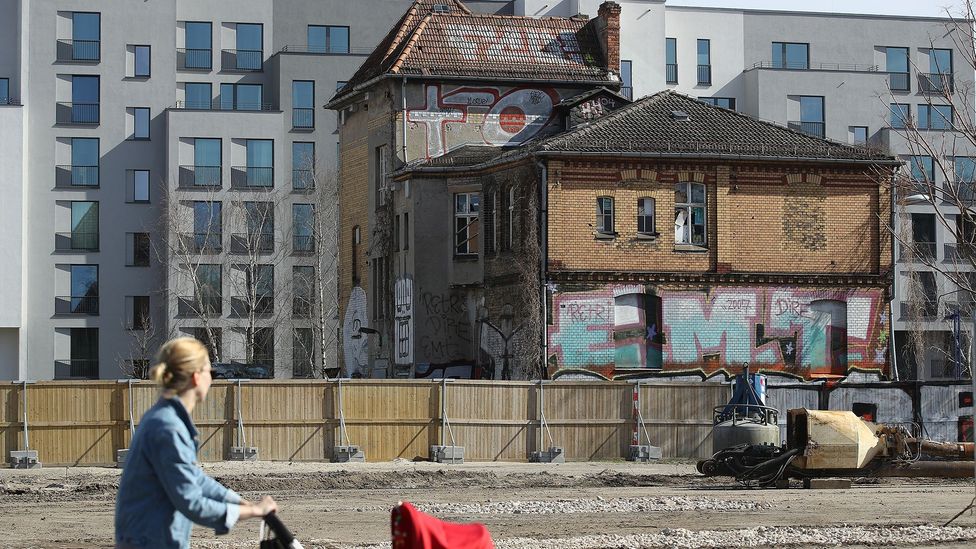 A construction boom is underway in the German capital as developers seek to cash in on the city's growing population and popularity (Credit: Getty Images)
Germany typically handles its housing policy on the national level. But after a local lawyer argued it should be legally possible for states to implement their own housing regulations, politicians in Berlin's centre-left Social Democrats jumped on the possibility and proposed their plans for a Mietendeckel, or rent cap.
Playing catch-up
The idea behind the proposal is that, while new housing is being built to satisfy the increased demand here, it will be years before those apartments are actually available. By freezing existing rents for five years, Zado said, the city could help prevent massive increases until an influx of new apartments stabilises the market. Ideally, he and his colleagues want this measure – combined with others – to bring down the average rent to about 6-7 euros (£5.20-£6.10) per sq m (as opposed to the current 11.40 euros).
By freezing existing rents, the city could help prevent massive increases until an influx of new apartments stabilises the market
"Every year, tens of thousands of people move to Berlin, because it's a very attractive city – and as a result, we know the problem will only become more glaring," Zado continued. "More people are coming faster than new apartments are built."
In the last decade, Berlin's population has grown by hundreds of thousands: it is currently home to more than 3.7 million people, according to government statistics, compared with just under 3.4 million in late 2008. Estimates from the Berlin Senate say this growth will only accelerate, projecting the city will pass the four-million mark by 2025.
Combine that with the fact that the vast majority of Berliners – approximately 85% – rent their homes or flats, rather than own them, and it becomes the perfect storm for affordable housing. Some of these apartments are state-owned social housing; others are owned by a combination of large private rental companies and smaller-scale landlords.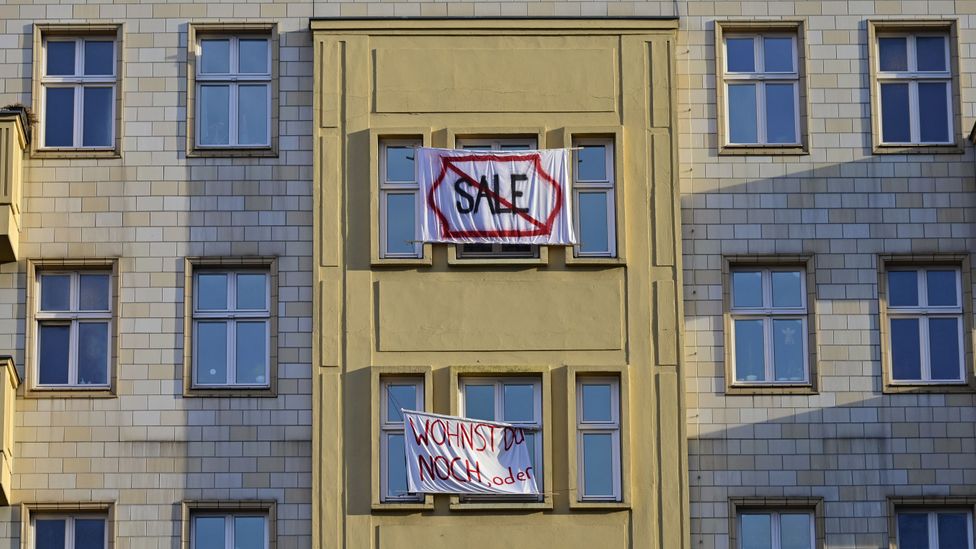 Tenants protest the sale of apartments on the most prominent boulevard in old Communist East Germany to Berlin's largest property company (Credit: Getty Images)
Ask any newer Berlin resident and they'll likely have an apartment-hunting story of their own to tell. Gabriella Linardi, a 26-year-old working in the technology industry, moved to Berlin from the United States two years ago and took over the lease on a flat-share that currently costs about 300 euros (£260) per month. Her fiancé Max, a 29-year-old German also working in tech, has lived longer in the city and currently pays about the same.
The two are looking to move in together – but even though they're willing to spend more than double their current rents on a new flat, they've had no luck so far finding one. Disappointed by the prices and options when they first started searching, Linardi says: "What we're looking for, even though we already doubled our budget, is basically a place that is not an upgrade from where we're living right now – and ever further out from the centre."
Germany has taken nationwide action in recent years to begin grappling with this problem: in 2015, parliament passed a law restricting how much landlords could raise rents. Under that legislation, the rental price on a new contract should be no more than 10% higher than the average price in that particular neighbourhood.
Politicians and experts on housing policy say that the law, however, doesn't go nearly far enough in protecting renters. Reiner Wild, head of the Berlin Tenants' Association, told BBC Capital that it had too many exceptions – and that landlords sometimes choose to ignore it. What's more, tenants often don't want to pursue legal action against landlords when it's hard enough to find a suitable flat.
"[The law has] helped numerous tenants but has not had a sustained effect on the rent levels," Wild said.
What's the catch?
Introducing a rent cap, even if temporary, could provide relief to those struggling to keep up with living costs in Berlin – but there could also be significant downsides. Such a policy could exacerbate the city's existing housing shortage: some experts say it might lead developers to seek buyers, not renters, for their new apartments.
There is a lack of housing in Berlin. That lack of housing won't be solved if the rents are capped – Michael Voigtländer
"There is a lack of housing in Berlin," said Michael Voigtländer of the German Economic Institute in Cologne. "That lack of housing won't be solved if the rents are capped."
Axel Gedaschko, head of the German Housing Industry association, told German newspaper Die Zeit it could even keep developers from building additional housing in the coming years: "A rent stop would lead to our member companies building about 50,000 fewer apartments in the next five years," he said.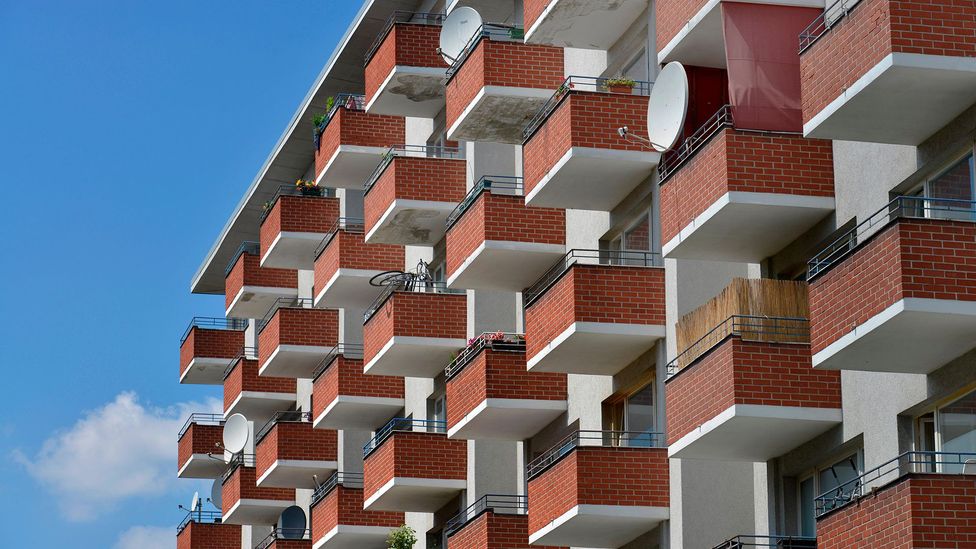 Detractors of the proposed scheme say it won't solve a lack of housing (Credit: Alamy)
What's more, if landlords know they can't increase their profits in the next five years, they could opt to postpone any upgrades or maintenance in the meantime.
"If landlords don't have an incentive to reinvest money into their property because rents are frozen, you might see a reduction in housing quality through a lack of maintenance," said Corianne Scally, an affordable housing expert with the Urban Institute in the United States.
It's still early days for the proposal. First local politicians are determining whether it's legally permissible for Berlin to implement its own housing policy. Assuming legal experts did approve this, the suggestion would then be discussed by local politicians, housing policy experts and others to draft legislation and figure out how the law would actually work in practice.
And meanwhile, some Berlin residents are seeking to keep rent prices down with another strategy: by starting a formal petition calling for the city to break up rental companies that own more than 3,000 flats. (One company, Deutsche Wohnen, owns approximately 115,000 across the city.) That petition has until early April to gather signatures, in the hopes of forcing the government to take up the issue.
Should such a rent cap policy be implemented, local politicians say it would be somewhat revolutionary – and a potential example for other cities facing cost-of-living problems. Hamburg, too, is also beginning to look at implementing some sort of rent cap.
"Such an idea has never existed before in Germany," said Katrin Schmidberger, a representative in Berlin's city legislature from the Greens and her party's spokesperson on housing policy. "On the question of whether this is possible or not, we're entering new territory legally and politically."
To comment on this story or anything else you have seen on BBC Capital, please head over to our Facebook  page or message us on Twitter.
If you liked this story, sign up for the weekly bbc.com features newsletter called "If You Only Read 6 Things This Week". A handpicked selection of stories from BBC Future, Culture, Capital and Travel, delivered to your inbox every Friday.