The influencers on your screens increasingly rely on teams of producers to feed YouTube's hungry algorithms, creating new career opportunities.
M
Most mornings after Grace Lee wakes up, she spends two hours thinking up ideas for her YouTube channel, What's So Great About That?, a series focused around popular films and TV programmes. Lee, a 24-year-old from Peterborough, England, researches ideas, then writes scripts that help explain the concepts to her 29,000 viewers.
After that, she moves onto her work for another channel, The Financial Diet, a financial advice organisation with 630,000 subscribers. There, she researches and edits a series of animated explainer and life-hack videos.
"I've been on YouTube since the year it started, but I didn't know about professional help for YouTubers until I was in my second year at university," Lee explains. "I still forget, with the people I watch, that they have a team – even though I'm part of a team."
I still forget, with the people I watch, that they have a team – even though I'm part of a team – Grace Lee
Such arrangements are commonplace. Take, for example, Patrick Starrr, a Filipino-American beauty vlogger with 4.3 million subscribers. He has an entire support team, which includes his manager, publicity manager, business manager, director of operations and video editor. He brought them on stage to VidCon London, a YouTube conference held last month, to show how many people it takes to produce his show.
"Did you guys ever think that I would have this many people?" he asked the audience. "Boy this is expensive."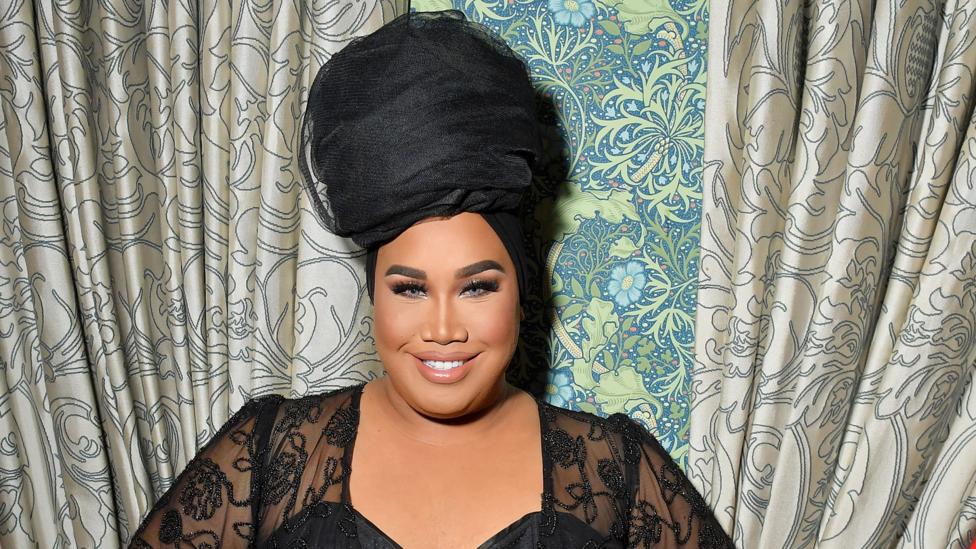 There's a large team behind beauty influencer Patrick Starrr (Credit: Getty Images)
From 'Broadcast Yourself' to broadcast TV
It's a far cry from the YouTube ideal of "Broadcast Yourself", the site's motto from 2005 until 2012. Today, it's increasingly difficult to take on the challenges of being a modern-day YouTuber without a support network. And it all has to do with how the site's celebrities make money.
"It's about feeding the algorithm and having enough content," explains Sophie Bishop, teaching fellow in digital humanities at King's College, London. "Being good at creating fun and engaging content is not the same as being good at time management and contacting brands and ensuring you've got enough brand collaborations to sustain you throughout the month."
As a result, people like Grace Lee and Londoner Konstantin Ermakov, 26, have become invaluable members of big YouTubers' support teams. Ermakov is a professional videographer and video editor who works for YouTubers including The Sidemen, the collective of creators set up by Olajide "KSI" Olatunji, who uploads music videos and general lifestyle content, and Brian "True Geordie" Davis, who hosts football videos and runs an eponymous podcast.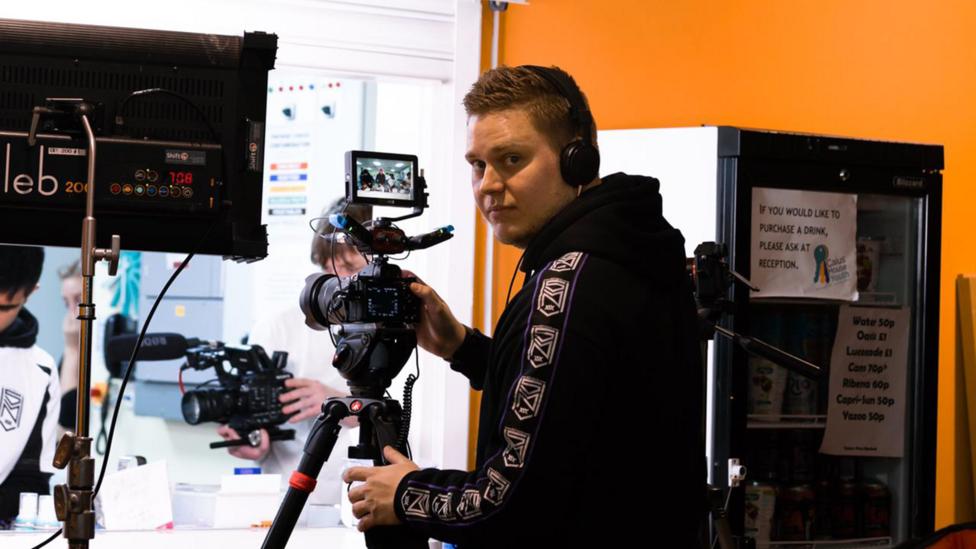 YouTube's stars need to constantly make videos to stay ahead of the algorithm. It's created a lucrative opportunity for people like Konstantin Ermakov (Credit: Konstantin Ermakov)
Ermakov started out shooting music videos for artists in London's grime scene, then juggled corporate work before landing jobs filming and editing for YouTube. It quickly took over his professional life. "YouTube right now is my main focus, and I work with creators pretty much on a daily basis," he explains.
More than 400 hours of video are uploaded to YouTube every minute, making it increasingly difficult to cut through the chaff and build a reputation on the site
Ermakov believes that he and other freelance support staff are the beneficiaries of a YouTube-wide arms race. More than 400 hours of video are uploaded to YouTube every minute, making it increasingly difficult to cut through the chaff and build a reputation on the site.
YouTubers also try to game the algorithm, the black box that drives YouTube and recommends videos to its 1.9 billion logged-in users. Though few people know the secrets of the algorithm, it's widely accepted that it promotes high-quality videos, regularly uploaded, of decent length, that encourage users to dwell on the site for longer. YouTube did not respond to requests for comment.
Essentially, successful YouTubers are asked to produce mini-TV episodes of broadcast quality that are engaging and exciting on a near-daily basis – all while juggling the stresses of running a start-up business. As a result, creators who can afford it need all the help they can get to stand out.
Ermakov with KSI and another YouTuber, Randolph, on set for a music video shoot (Credit: Konstantin Ermakov)
"The idea is to eventually build up to a point where you're doing such high-production stuff that the competition can't keep up," says Ermakov. "They could easily put a camera on a tripod and film themselves, but they're looking to step things up."
There is a fine line between professionalisation and keeping the anarchic, homegrown aesthetic of YouTube. "Engagement will switch off and the audience will feel like they're just watching a TV programme" if you're too slick, says Ermakov.
Spreading the fame
Most YouTubers don't shy away from admitting they have help. Indeed, the support staff can sometimes be standalone celebrities in their own rights. Fans of British YouTuber and musician Dodie are equally invested in the comings and goings of her manager, Josh Edwards.
Edwards features in the video partly because he's an engaging character, but also out of practicality – he follows Dodie to many of her events, advising her on her music career. Make-up and fashion YouTuber Tanya Burr's personal assistant regularly features in her videos, while Zoe "Zoella" Sugg, one of Britain's most popular YouTubers, regularly calls on her office staff for ideas in videos.
Including the behind-the-scenes staff is a conscious decision by creators aware they are answerable to their audience. Authenticity – or the impression of it – is a big part of a YouTuber's online persona.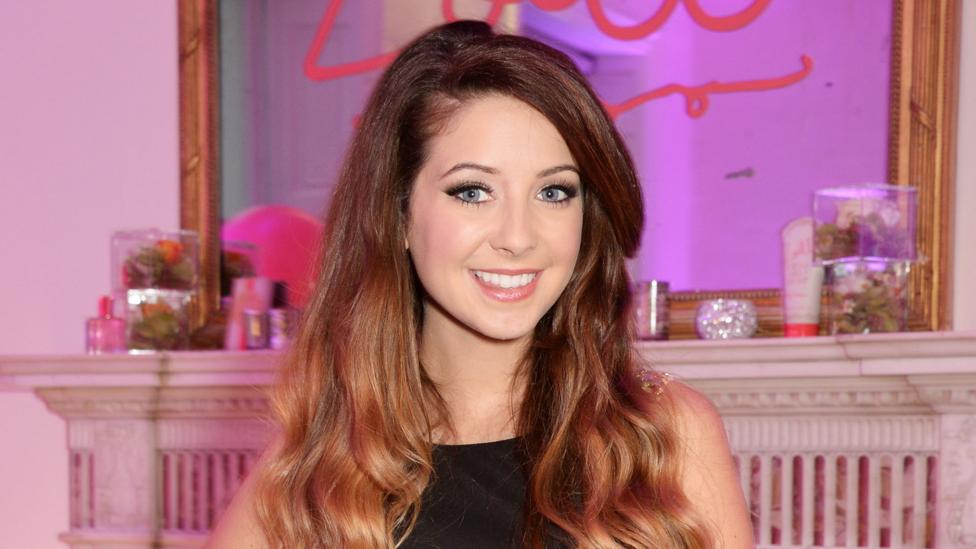 Authenticity is crucial – so YouTube stars like Zoella feature their staff in videos (Credit: Getty Images)
"They've chosen to do it because there's no façade that they're making this content on their own anymore," says Bishop. "No one is thinking that Zoella is independently producing her own stuff."
However, it's no longer just big YouTubers who are farming out tasks. While the best editors for the biggest YouTubers can earn six figures a year, the gig economy provides a more affordable solution for would-be YouTubers.
A new side hustle
Master's student Nevena Deljanin, 27, is studying in Belgrade but earns between $800 and $1,000 a month editing videos for other people – around twice the average monthly wage in Serbia.
She's one of more than 6,000 people advertising their editing prowess on Fiverr, a work-for-hire website. She started editing her own videos, then realised she could do the same for others. Now, she's completed 150 edits for various clients through Fiverr in the last year.
"This is basically my full-time job," she explains. "I usually work from 9am until 5pm. It's great that I work from home and I can organise my schedule how it suits me, and have enough time for my other responsibilities."
She's not likely to run out of work: amid the stresses of posting regular, high-quality content to the algorithm, more and more creators are farming out video editing to third parties. It's becoming the new normal.
"To do this as a job, you need to be on top of everything," says Bishop: "Brand deals, merchandise and more. There are so many other aspects of the job beyond creating content."
While YouTube initially set itself up as the opposite of the Hollywood production system, it's looking increasingly like the old media it's trying to replace.
To comment on this story or anything else you have seen on BBC Capital, please head over to our Facebook  page or message us on Twitter.
If you liked this story, sign up for the weekly bbc.com features newsletter called "If You Only Read 6 Things This Week". A handpicked selection of stories from BBC Future, Culture, Capital and Travel, delivered to your inbox every Friday.