How will these up and coming stars of social media make a living in the future.
V
Vicky Banham was surprised to receive the phone call. It was from a marketing company wanting to fly the 21-year-old out to Ibiza to attend the launch party of a new album by the DJ Sigala.
Within days Banham was on the Spanish island, partying at the DJ's side. "It was so bizarre, so cool and so unreal," she explains. "It was 24-hours of madness – so much fun."
You might also like:
- Why airlines lengthen trips on purpose
- How DIY furniture gets you spending more
- What's really driving the boom in wellness foods?
Banham was asked to attend the event because of her 1.3 million fans on TikTok, a smartphone app from Chinese-owned Bytedance, where users share short videos, often based around memes, that has skyrocketed in popularity.
There was no formal deal linked to the trip beyond her expenses being paid, nor any requirements for Banham to post about the event on her profile: "He just wanted some TikTok people there."
The invite goes some way to illustrate TikTok's emergence as a more significant player on the social media landscape. In February, it was downloaded for the billionth time on Apple and Android smartphones, according to app monitoring firm SensorTower. More than 660 million downloads occurred in 2018 alone – 220 million more than Instagram over the same time period.
"The two immediate comparisons are Snapchat and Vine, both specialising in short content, both specialising in seemingly having a fast take-up by younger people," says James Whatley, strategy partner at Digitas UK. "And it's where you're seeing genuine, quite fun creativity go viral."
And with an avid audience of hundreds of millions mostly made up of teenagers and pre-teens, it's an advertisers' dream.
The earning power of influencers on other platforms like Instagram and YouTube have been well documented – those with enormous followings can earn six-figure sums for a single sponsored post. So does the same apply to the TikTok stars?
Young platform
Sponsored videos are how TikTok stars currently make money, which is different to rival video platform YouTube. "On YouTube, you get money from the views you get, but on TikTok you don't get money from views right now," says Javi Luna, a Spanish actor and TikTok creator with 4 million fans.
Luna began posting on TikTok in the summer of 2018, rapidly building up an audience enamoured by his quirky comedy sketches based on relationships and love. The platform is closer to Instagram, he says: "When you get a lot of followers or views, brands send you emails that they want to work with you."
It's an opportunity for entrepreneurs like Josh Shepherd, who founded a TikTok talent agency called Influentially around a year ago. His firm represents 15 of the site's stars, who have a combined following of 15 million fans. They've run 35 campaigns in the last seven months, paying £1,500 ($1,937) to send TikTok stars to events such as Formula E races. Compared to influencers on other social media sites, that fee is tiny –Shepherd says that a YouTube influencer with a similar following could get £50,000 ($65,000) for a similar promotion.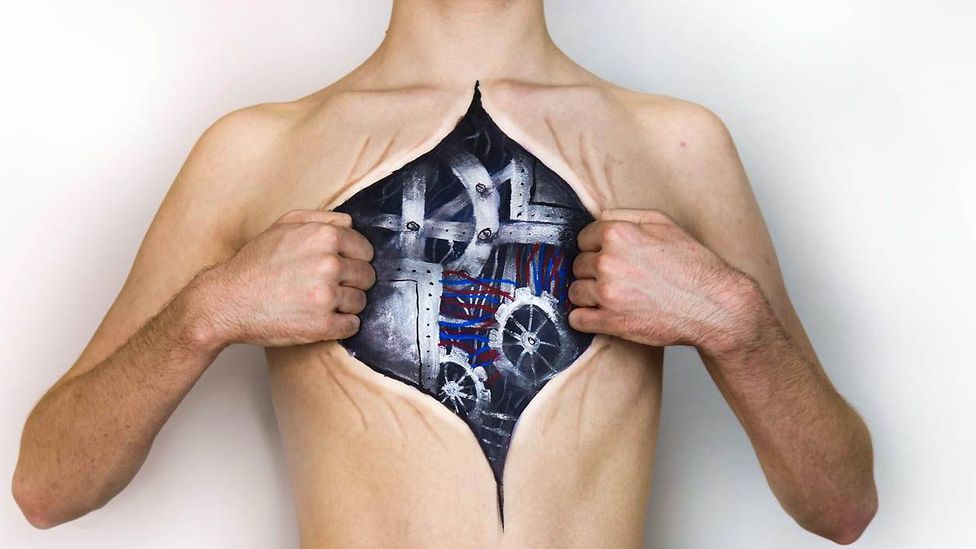 TikTok is a subsidiary of Chinese startup, Bytedance, that's built a collection of valuable apps (Credit: Vicky Banham)
The disparity in earnings is simply due to the youth of TikTok as a platform. Unlike YouTube, where creators have been earning money from advertising and sponsored content for years, TikTok is a relatively new, untested proposition.
The fortunes of TikTok's stars might be about to change, though. Until recently, influencers like Luna had no idea who was watching their videos. Now they are provided with basic information – such as the location and age of their audience, as well as the easily-visible size of their reach – that helps brands make a decision to partner with a creator.
"That was the only thing stopping brands from pushing onto TikTok," says Shepherd. "That someone might have a million followers, but we have no idea who they are or how old they are. Now, if someone wants to target 25-year-olds in London, we can access that information."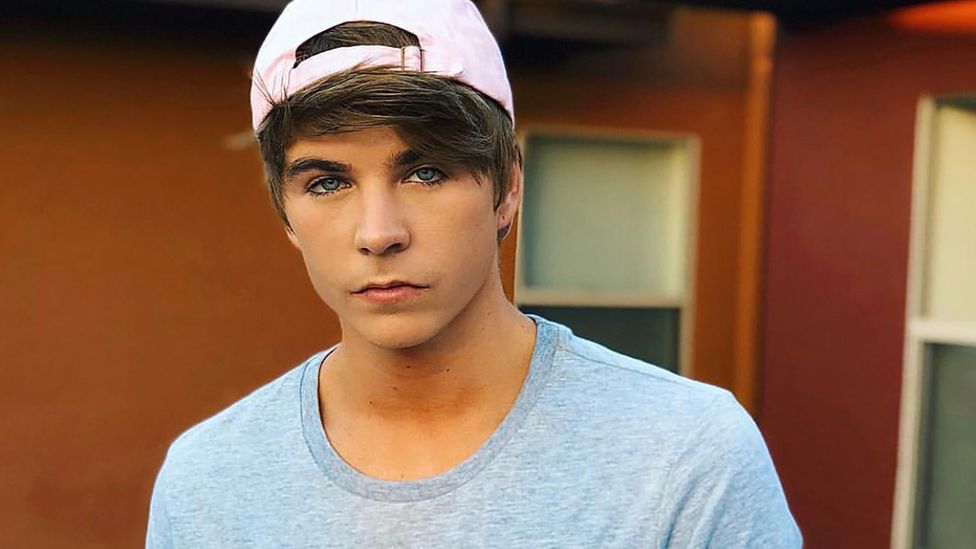 Spanish actor and comedian Javi Luna joined TikTok in summer 2018 but already has 4 million fans (Credit: Javi Luna)
'They aren't rushing'
Although the app's makers have been contacting advertisers in the last few months, promoting things like sponsored hashtag challenges and branded lenses (such as those used by Snapchat), TikTok is deliberately taking things slowly so as not to repeat the mistakes of other apps, says Banham.
This pace can cause some frustration among creators looking to cash in on their massive audiences. But Banham, who posts videos of her creating exquisitely detailed body art, make-up tutorials and "general internet goofing", isn't too worried about a lack of commercial opportunities.
She started on Musical.ly, an app which merged into TikTok, in 2017 to build up an audience on the advice of a friend who said: "Get on the app and try to monopolise."
"When I started a couple of years ago I knew for a fact that there were no brand deals or stuff," says Banham.
Say Yeehaw
Some creators have used Tik Tok as a jumping-off point for other, more commercial, successes. Rapper Lil Nas X and country star Billy Ray Cyrus' collaboration, Old Town Road, has been number one on the Billboard Hot 100 for several weeks. The song rose to prominence on Tik Tok, where it was used in a viral meme called The Yeehaw Challenge, where users post videos of themselves in 'everyday' clothes, and then when the song 'drops', it jump-cuts to them in cowboy clothes, often with dancing and props. This viral challenge meant the song was used over and over again in 15 second snippets, but it has gone on to be commercially successful - away from the app - in its own right.
"They haven't rushed what they're doing which is frustrating for creators, but they're biding their time – I think that's important."
Javi Luna feels similarly. "You don't make a lot of money, to be honest, but it's a great platform."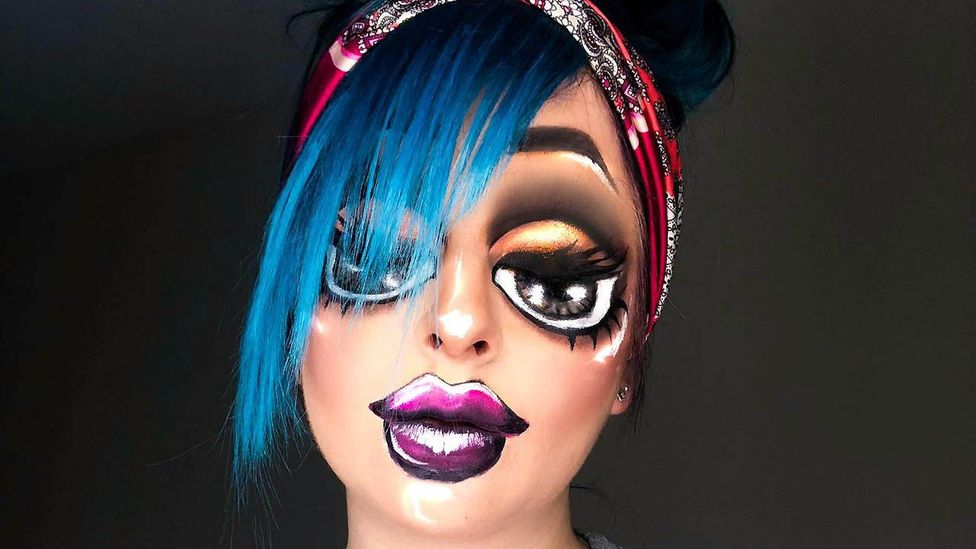 The ultimate "Bratzdoll" makeup tutorial (Credit: Vicky Banham)
Why creativity is key
Despite slow movement from the app, advertisers have woken up to the pulling power of the new stars. They're particularly keen on the young userbase, who are thrown headlong into a stream of snappy, snackable video designed to keep you watching. Unlike YouTube, the user is quickly presented with autoplaying videos, grabbing attention from the get-go.
The app's key method of consolidating its userbase is through participation in challenges – where users follow a set format of a video, such as completing a particular dance move, which promotes a sense of belonging and community.
"Getting involved in the TikTok challenges in really good and creative ways helps that content be seen and go viral," says Whatley.
"Brands are tiptoeing onto it," agrees Banham, who has seen an increase in the last six months of companies sponsoring influencers to post videos mentioning their products. "It'll take one brand taking the plunge to do a huge campaign and that'll be the case study," she adds.  
That could be a double-edged sword, however. While such an action could make household names from TikTok stars, YouTube and Instagram have both struggled with advertising swamping their feeds, making creativity and originality less of a priority.
The caution with which the app is introducing adverts suggests TikTok is learning from the lessons of its predecessors
However, the caution with which the app is introducing adverts suggests TikTok is learning from the lessons of its predecessors.
And those on it feel like it'll keep its creative core. "In general, the TikTok app can only get stronger," in Banham's opinion. "It's really monopolised the vertical shortform video. They've done it right."  
To comment on this story or anything else you have seen on BBC Capital, please head over to our Facebook  page or message us on Twitter.
If you liked this story, sign up for the weekly bbc.com features newsletter called "If You Only Read 6 Things This Week". A handpicked selection of stories from BBC Future, Culture, Capital and Travel, delivered to your inbox every Friday.