Violinist and neuroscience researcher Psyche Loui investigates the connections between music and the mind. Are musicians' brains wired differently?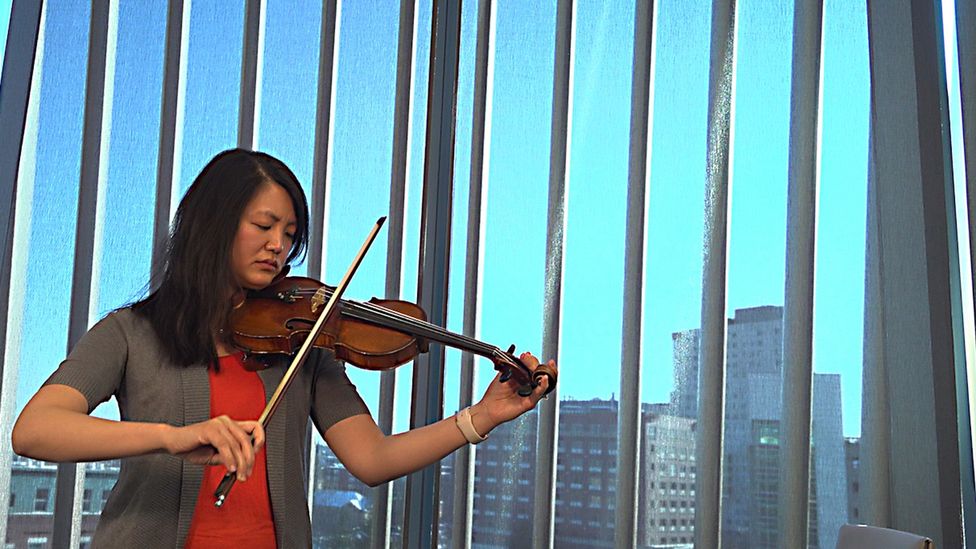 Dr Psyche Loui is a psychologist, neuroscientist and musician who investigates how music can be used to understand the brain.
As director of the Mind Lab at Wesleyan University and as an assistant professor of Creativity and Creative Practice at Northeastern University, she also performs as a violinist for the Longwood Symphony Orchestra in the US city of Boston.
By learning how we perceive music, through our bodies and our minds, can help people with neurological and psychiatric disorders, she says.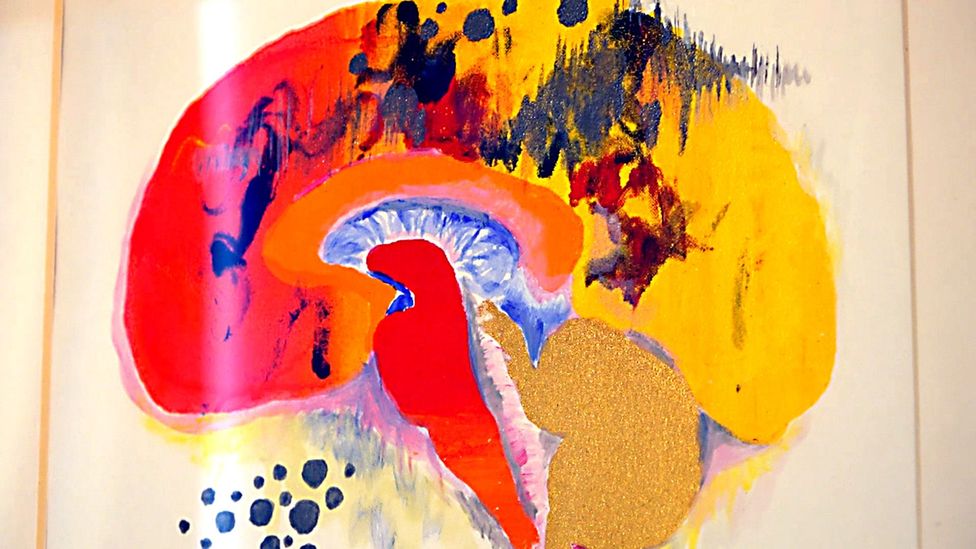 The brain structures of violin players show how our senses can be modified by practising a skill. Our brains reorganise themselves as we grow and learn – this is called neuroplasticity. The more we work on a particular skill, the more 'cortical representation' – how much of our brain is dedicated to those motor movements – we see in the brain.
For violinists, this means more connectivity of the left hand (most violinists play the same way, regardless of whether they are left- or right-handed).
"The left hand controls pitch in violin playing. And the right hemisphere motor cortex [in the brain] controls the left hand," says Dr Loui. "We end up seeing more connectivity, structural connectivity, in the right motor cortex, so that just means that your right motor system is a little bit better connected if you're a violin player."
Research backs this up, and shows the change is related to the act of applying pressure to strings. "I think that training and music does change your brain," says Dr Loui.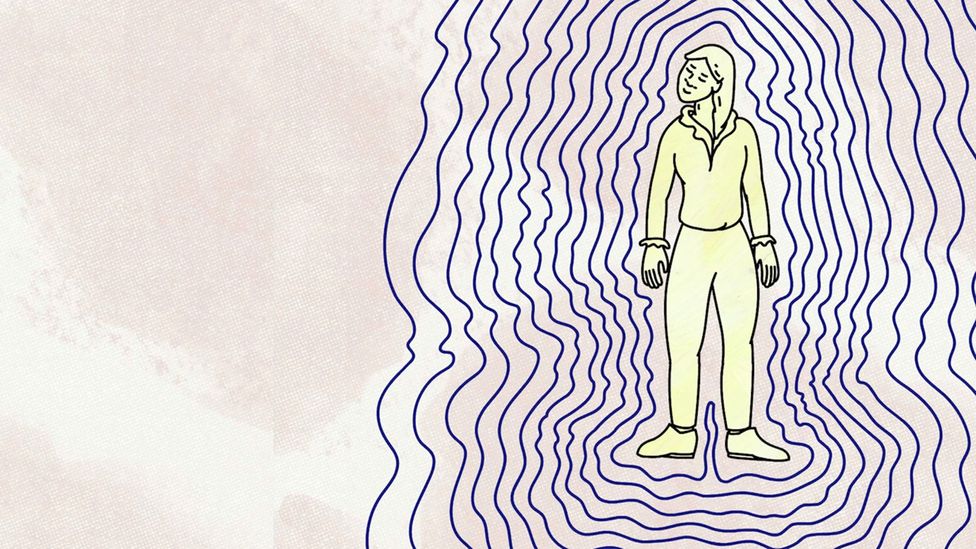 The younger a violinist starts playing, the greater the effect on the brain. However, there does not seem to be a relationship between the amount of time a musician spends playing and brain connectivity. This means the players with the greatest left-hand cortical representation will be those who started at a young age – but not necessarily those that put in the most hours of practice.
Does violin proficiency cause lasting effects on the brain? Well, looking at the brains of people who have no musical ability reveals that their brains are certainly different. "[Compared to very proficient violinists] we know that on the other end of the spectrum, people who have a lack of musical ability ('tone-deafness') have less connectivity in the brain," says Loui.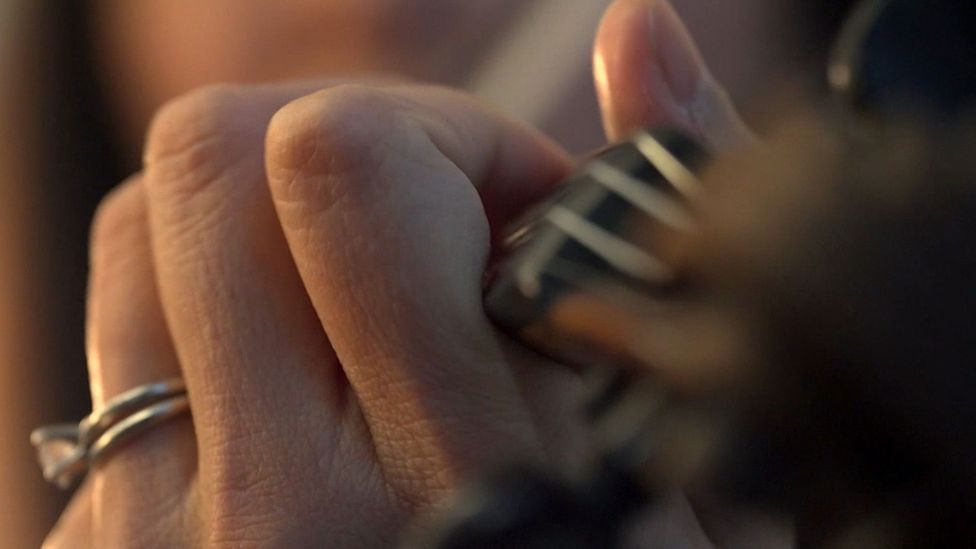 "I have always loved music and I have always been interested in scientific ways of understanding people's minds," says Loui, who began playing the violin at the age of seven.
While studying at university, she found a way to combine her two interests in class projects as an undergraduate, which she says really kicked off her career merging music and neuroscience.
Some people can associate words, numbers, colours or sounds with their senses. For example, a series of numbers might create the sensation of a landscape of colours, which can help to memorise it. This is called synaesthesia.
Loui says she does not spontaneously experience synesthesia when hearing music, but because she has absolute pitch (the ability to identify notes without a reference tone) she can associate colours with each note.
However, these sensory abilities do not extend into everyday life. Loui says she does not consider herself to be particularly sensitive to vibrations or to experience other tactile responses to sounds.
Can music change your brain?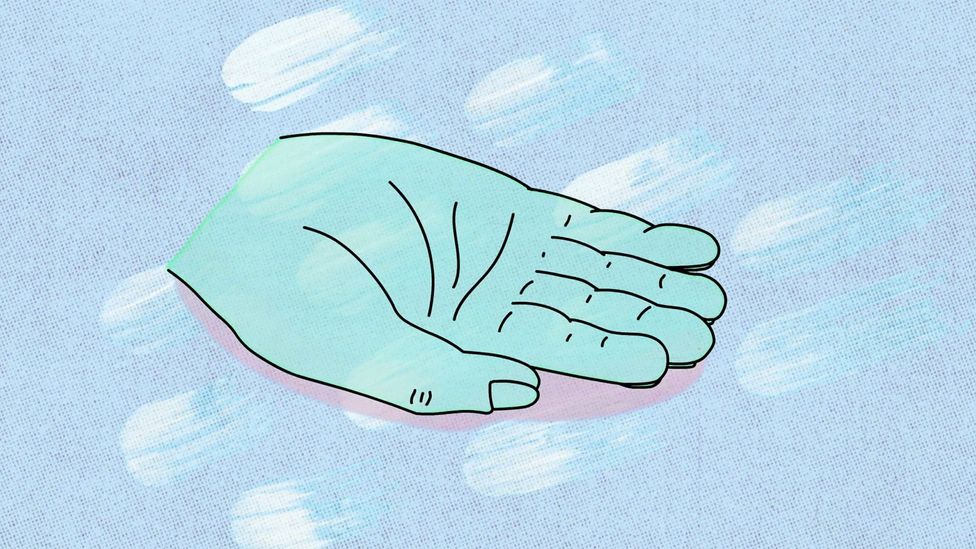 One of the most important factors in choosing a violin is the 'feel'. How the instrument resonates under the chin, through the skull and even over the whole body gives the player important feedback on the quality of the instrument, which ultimately determines its value.
"I think that can be quite an individual preference," says Dr Loui, "but I think most playable violins are ones that make a good sound while it's vibrating under the chin."
Studies have tested violinists' abilities to perceive subtle differences in the vibrating qualities of a violin neck – something they are able to do better than non-players. The vibration profiles of violins vary a great deal, but how we perceive it through touch is one of the most important considerations when assessing the quality of the instrument.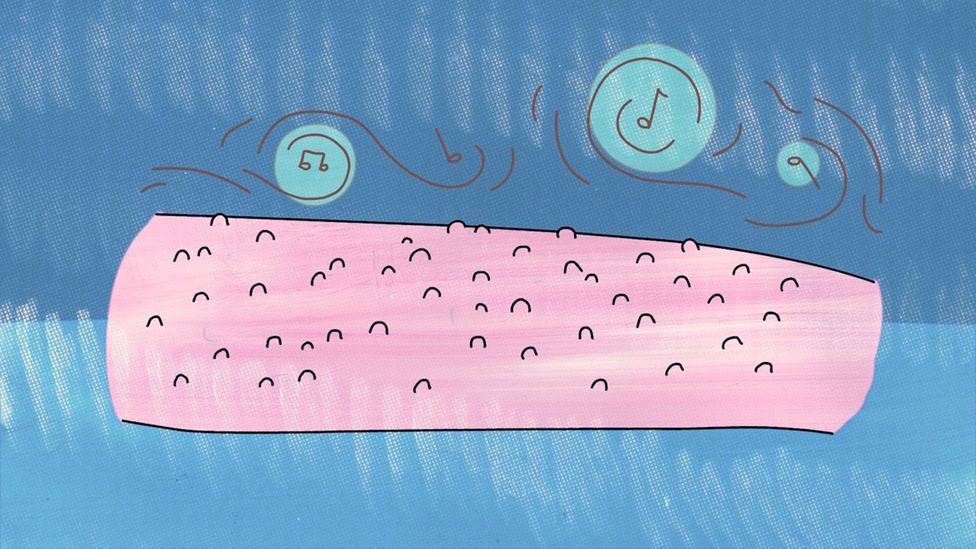 There are some cases where, when you hear music, you'll feel a certain type of sensory stimulation or sense of touch on your skin.
Video by Jingnan Peng.

Animation by Leah Dubuc.

Text by William Park.

;