New rules are in place to stop millions of work hours going unpaid each week. But will the move do much more than create red tape?
M
María has worked in the high-rise hotels lining Benidorm's beaches for nine years. The 35-year-old started out as a hotel receptionist in the Spanish resort city and has worked her way up to a role in the marketing department of a major hotel group.
She has seen for herself the reality of Spain's problem with unpaid overtime. "In my previous job as a receptionist, there were many unpaid hours and abusive schedules – working with no time to rest in between shifts," she says.
"There was no control of overtime – digitally or on paper – and we all ended up doing more hours than we were contracted for, but for the same salary. Employees didn't complain or refuse to work the overtime for fear of losing their jobs, and employers took advantage of the situation," she says. "It makes you feel undervalued."
The Spanish government is hoping to tackle these issues with new rules requiring all businesses to register employees' working hours. Could what sounds like a throwback to the clocking-in culture of years gone by help reduce exploitative practices?
Clocking in
The measure, a brainchild of the Spanish Socialist Workers' Party (PSOE) government, came into force on 12 May. Companies that do not comply with the rules, which include recording the start and end time of each worker and keeping the data on file for four years, could face a one-off fine of between 626 and 6,250 euros ($711-$7100).
In the first quarter of 2019, Spaniards worked 5.6 million extra hours a week, of which 2.9 million hours went unpaid
The PSOE says the new rules will help end unpaid overtime. According to the Spanish Statistical Office's latest figures, Spaniards worked 5.6 million extra hours a week (of which 2.9 million hours went unpaid) in the first quarter of 2019. Figures from Spain's High Court show that 54% of overtime hours worked in Spain are unrecorded.  
In a statement in May, the Sindicato Unión General de Trabajadores (UGT), one of Spain's biggest unions, called the measure "an essential tool to eliminate labour fraud". This covers things like staff working as casuals or on irregular contracts, working longer hours than contracted, and employers not paying for the correct number of hours worked, thereby dodging social security payments.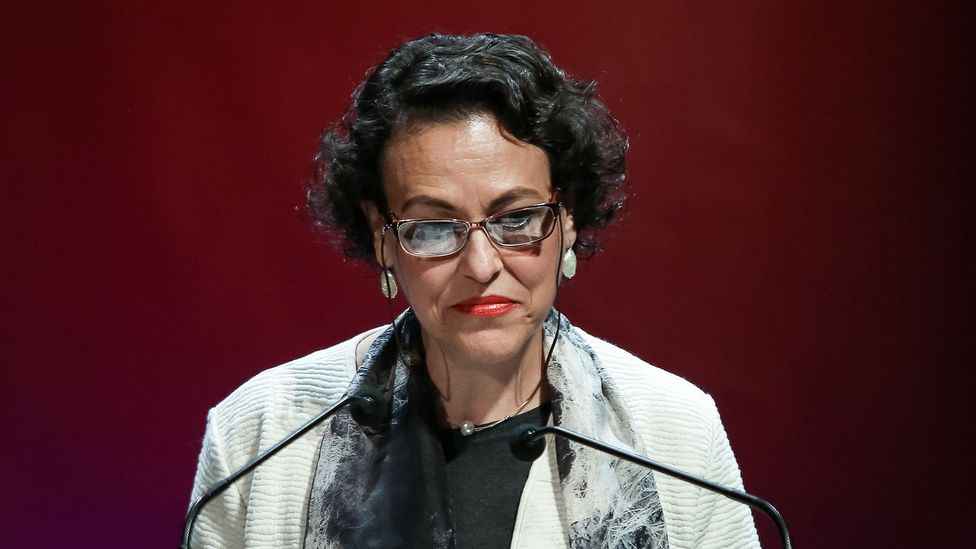 Spain's labour minister Magdalena Valerio said the new strategy 'only has benefits' (Credit: Getty Images)
"It is good for workers, for the prevention of labour risks, for [work-life] balance and for the Treasury," labour minister Magdalena Valerio said earlier this month, adding it "only has benefits".
María, who did not want to give her real name, agrees. In her current role, measures are already in place to monitor the amount of time employees spend on the job. "We've been recording working hours digitally for at least five years now and I personally think it does protect employees and helps to combat unpaid overtime – at least in our company."
Just more red tape?
But while many large companies were already voluntarily logging workers' hours, the new rules mean small and medium-sized businesses are being forced to play catch-up.
The rules "involve new burdens and economic costs for companies and raises many uncertainties related to its compliance", the Spanish Confederation of Small and Medium-sized Businesses (CEPYME) warned in a statement last month.
"It's affected our day-to-day because staff are still getting used to it; I have to keep reminding them to write down when they start and finish their shifts," says Toni Bonanno, who has owned a bar on Madrid's famed tapas street Cava Baja for 24 years.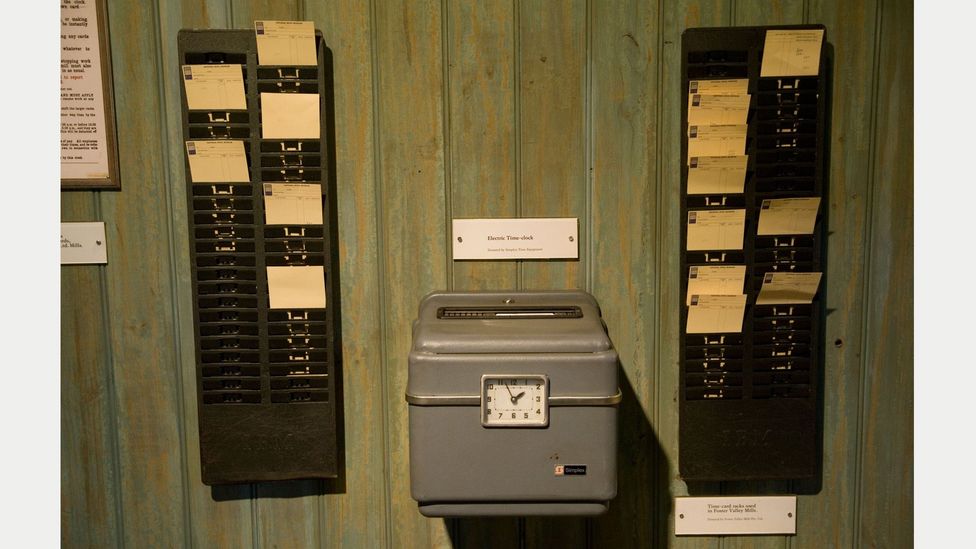 Companies now have to log their employees' hours. Methods vary, from fingerprint scanners to pen-and-paper lists – might we see punchcards return? (Credit: Getty Images)
Ways to log hours range from old-fashioned pen-and-paper lists to using digital apps, fingerprint scanning machines or the swipe cards common in larger companies. Bonanno, who has been keeping a note of his employees' working hours on a sheet of paper in a plastic wallet, says he won't be forking out for any such clock-in-clock-out system. "It's expensive – I'm not going to buy one, I'd rather spend money on social security," he says.
Another issue is how to record the hours of people who do not work in one specific place all day. CEPYME raised concerns over flexible workers, people who travel a lot such as salespeople or workers who provide their service in customers' homes.
The regulations say companies and staff should agree on how best to record working hours in such cases, and that any hours worked outside the workplace that exceed the normal working day should be considered overtime. But in such cases, the vagueness of the rules has generated more questions than answers.
Finding loopholes
The UGT union says the rules will help tackle low wages and poverty due to abuses of working hours, and ensure compliance with limits on working hours. But it says they don't go far enough to protect workers by not including "the necessary tools to implement this control". The government hasn't specified exactly how hours should be recorded; some fear this grey area could lead to companies circumventing the rules, such as those using evolving working practices like flexitime.  
"Many companies are already considering ways they can 'comply' with the new norm in name only, so that it is not a brake to the new culture of confidence," says Nuria Chinchilla, a management professor at Madrid's IESE Business school.
Some larger companies can attest to the benefit. "Working hours control is very useful to monitor employees' workload, see if anybody needs support on their tasks and therefore make better use of staff resources," said Sonia Sánchez, commercial director of AGS Worldwide Solutions based in Madrid.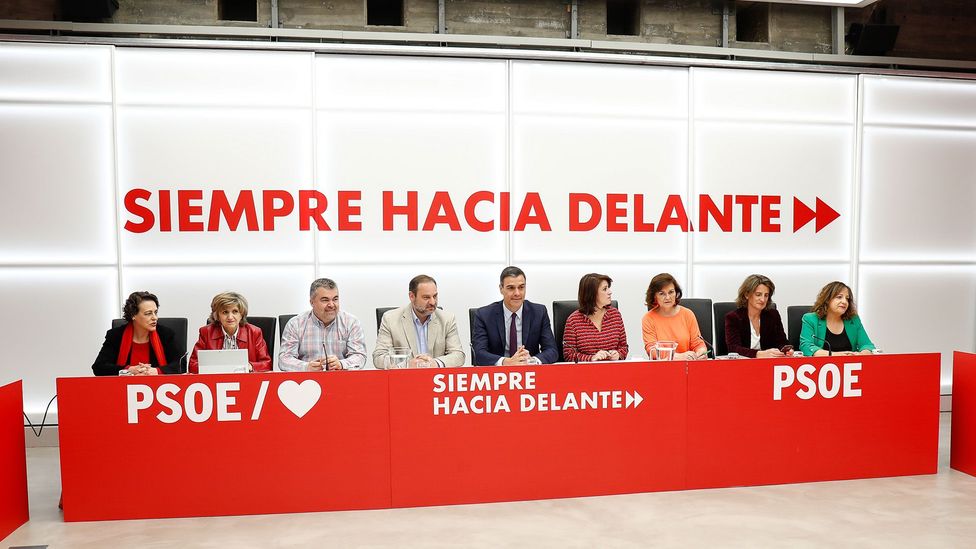 The rules are the brainchild of the Spanish Socialist Workers' Party (Credit: Getty Images)
But the measures could also penalise honest business owners instead of catching unscrupulous bosses, say some experts.
While it's intended to end some injustices, the law will penalise good companies who don't need it by creating more red tape, warns Chinchilla.
From her point of view, the new rules could reverse important work done to promote flexible working time and to combat Spain's notorious culture of presenteeism – the idea that you must be seen at the office, often for longer than is actually required.
This measure is a step backwards. It's a return to the rigidity of control – Nuria Chinchilla
"The current trend is towards giving employees more flexibility and focusing on objectives as opposed to hours worked.
"Progress has been made towards this but this measure is a step backwards. It´s a return to the rigidity of control," Chinchilla says.
Marc Grau-Grau, a research fellow at the Harvard Kennedy School and an expert in work-life balance, says while the Spanish government has a "very reasonable, appropriate and legitimate goal in mind", the biggest challenge is how to achieve it.
"If the authentic goal of the law is to reorganise the way Spaniards work and in turn to reduce overwork and to increase productivity, the simple fact of monitoring our time has no direct effect in work reorganisation," he says. "The real benefits will come when we are able to understand that these current dynamics can be improved."
The regulations came into force just two days before the EU's Court of Justice ruled that all companies should record employees' working hours, suggesting that similar schemes could soon roll out in other countries.
"More than half of the population in post-industrial countries report that they are not satisfied with the way they combine work and family duties, with high levels of stress, tension and burnout. Any initiatives, local or national, that address this need should be more than welcome," says Grau-Grau. "Theoretically the idea is good, [but] countries need to better think how to deploy and unfold the law."
To comment on this story or anything else you have seen on BBC Capital, please head over to our Facebook page or message us on Twitter.
If you liked this story, sign up for the weekly bbc.com features newsletter,  a handpicked selection of stories from BBC Future, Culture, Capital, Travel and Reel, delivered to your inbox every Friday.