In Georgia, the cherished practice of using traditional qvevri to make wine hasn't changed in centuries. Now the country's young entrepreneurs are upending it – with a 3D printer.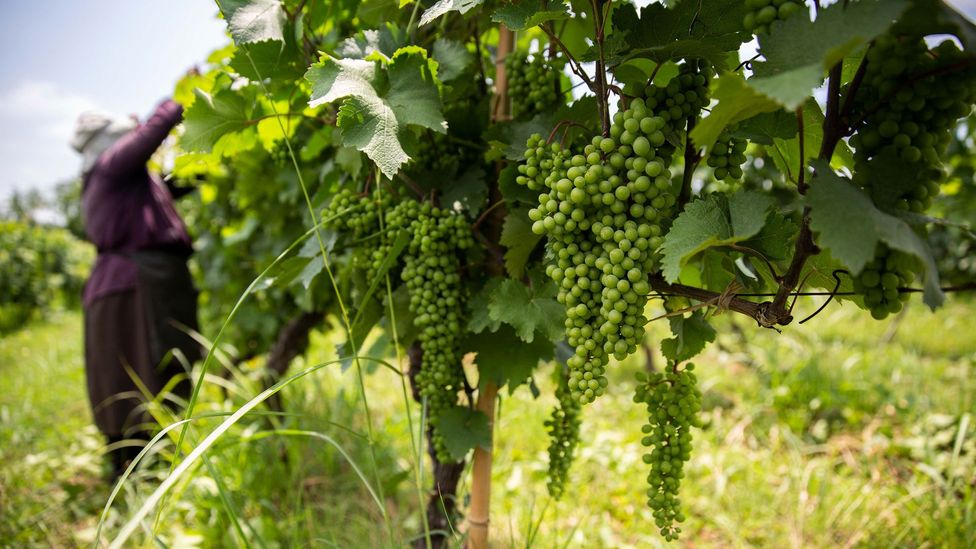 In 2017, when archaeologists discovered remnants of 8,000-year-old clay wine vessels in Georgia, the post-Soviet nation was able to formally claim what they instinctually knew to be true: Georgians are the oldest winemaking culture in the world.
Wine is intimately woven through the fabric of Georgian culture as the vehicle of celebration and commemoration. Winemaking is practiced in thousands of households, and the country's 521 grape varietals make it home to the most indigenous grape cultivars in the world. Grapes grow unrestrained even in urban Tbilisi, the capital, where grape vines climb the fences that separate one apartment block from another.
A visitor to Georgia need only to look at the Kartlis Deda, or 'Mother Georgia' statue, that towers over Tbilisi from Sololaki Ridge. This 20-metre-high monument symbolising the nation holds a sword in one hand to fight off enemies and a chalice of wine in the other to welcome friends.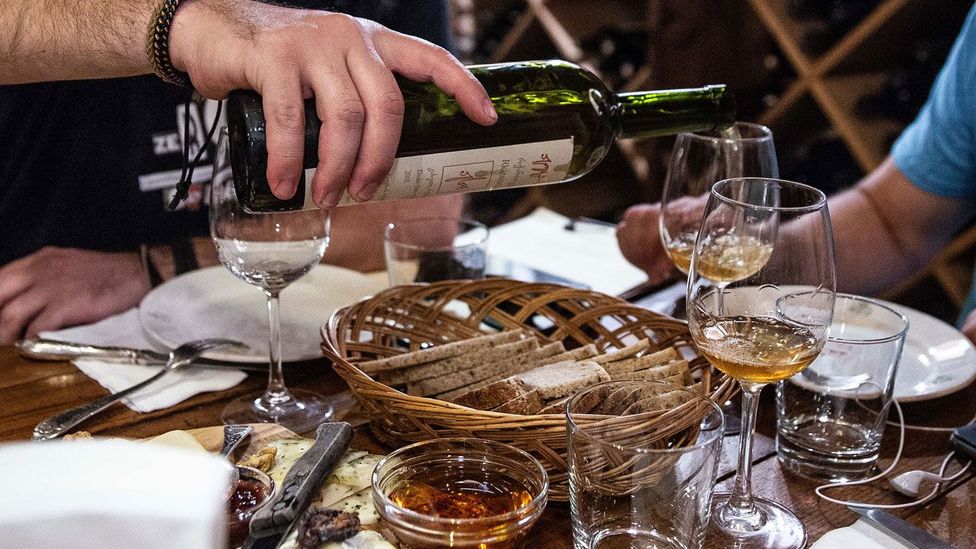 When bad wine spurs a good idea
Georgian wine is traditionally made in clay wine pots called qvevri. Before it is bottled, wine is mixed, fermented and stored in qvevri, and the pots' unique shape also acts as a natural filtration system.
Usually made by hand, qvevri are considered the heart and soul of Georgian winemaking. The process for making them has been in place for millennia. But Georgian entrepreneur David Mizandari, 41, and his colleagues have broken from tradition to create Qvevri.xyz, a company that manufactures Georgian qvevri via 3D printer.
Just last year, Mizandari was neither a wine connoisseur nor a wine industry professional. But in 2018, he was inspired to upend the craft of making qvevri.
"Nika [Gujejiani, co-founder] and I were out and we ordered qvevri wine," Mizandari recalls. "It came, but it was bad. I got upset. I said, 'What is this? Georgians don't know how to make wine anymore?'" Next, they ordered some fried meat, a traditional dish served on a clay plate. That's when the idea struck.
Two months later, Mizandari and Gujejiani had found a partner in Olivier van Herpt, a 30-year-old industrial engineer specialising in 3D printing clay objects in Holland. Co-founder Gujejiani died in March at age 26, but Mizandari is continuing to build out Qvervi.xyz.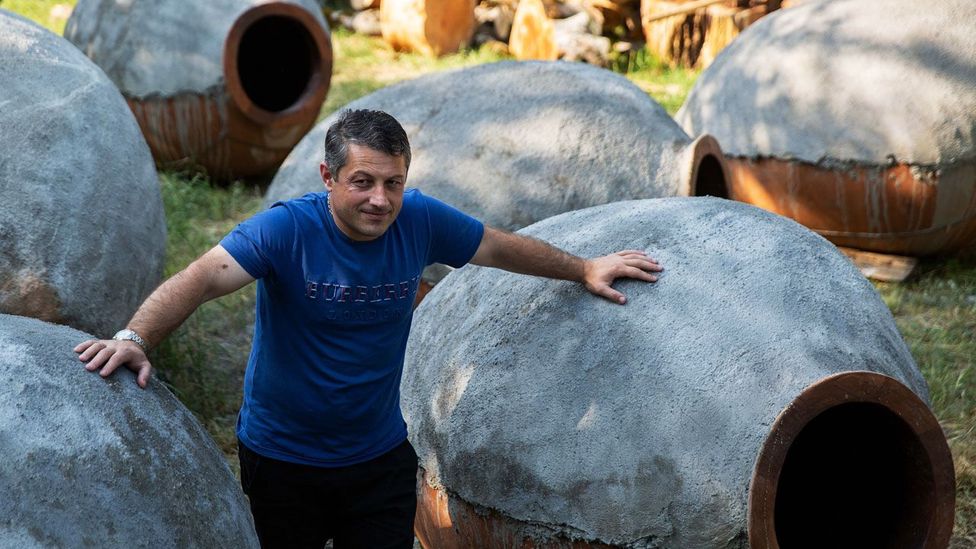 Qvevri are so essential and unique to Georgian winemaking that the qvevri winemaking method was inducted into the UNESCO Intangible Cultural Heritage List in 2013.
Traditionally, the clay pots are produced by artisan families who live in clay-heavy regions.
Zaza Kbilashvili is reputed to be one of Georgia's finest qvevri craftsmen. His family has been making qvevri for four generations. He learned from his father as a child, making his first tiny qvevri at the age of eight. Kbilashvili currently runs his qvevri workshop with his father and is passing on his skills to his two sons.  
"The most important characteristic that makes a good qvevri is the knowledge of the master," he says. "He must know good craftsmanship by hand, how to mix the clay with the proper components, and how to fire. It's not an easy job."
Kbilashvili firmly believes that qvevri-making is an intuitive process that can only be perfected by human artisans. "Machines cannot improve upon the human hand, as far as the building process. Maybe for something like mixing clay, yes, machines might help," he says.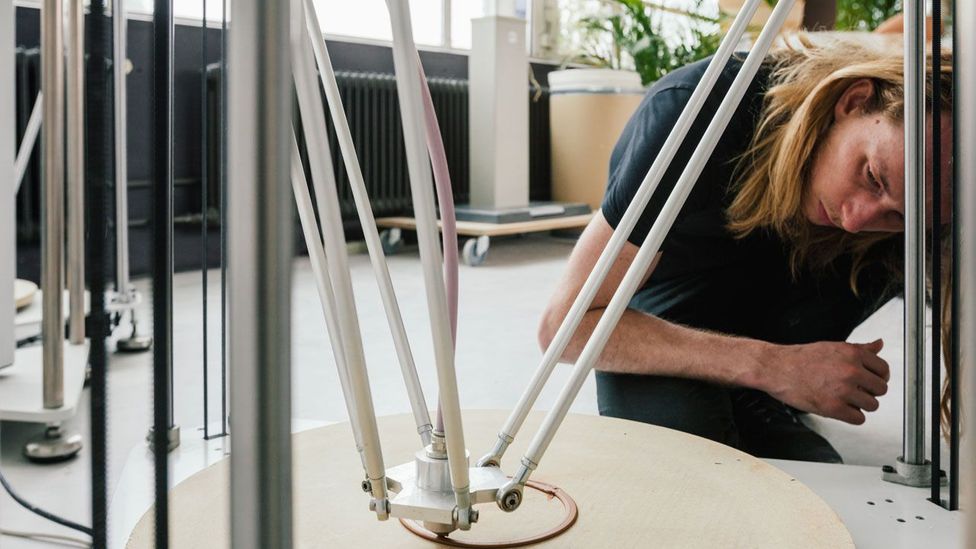 (Credit: Giorgi Nakanimamasakhlisi)
The founders of Qvevri.xyz take a different stance.
Although the hand-made process is a valuable craft, they believe its benefits are impacted by human ability and error. Hand-modelled and wood-fired qvevri are often not baked evenly, or are riddled with small air bubbles and veins where the clay is weakened. These tiny imperfections can lead to leaks or unwanted oxidation over time, lowering the quality of the wine.
To remedy these imperfections, qvevri are often sealed with beeswax and cased in cement. Yet, according to Mizandari, these alterations change the fermentation process of the wine, which relies on the wine's direct contact and chemical relationship with the qvevri clay.
3D-printed qvevri, Mizandari says, are so precisely made that most flaws are eliminated. The 3D printer can also apply many times the pressure applied by human hand, ensuring the elimination of air bubbles in the clay and the quality of the wine sealed in the vessel. Qvevri.xyz makes both small 10-litre qvevri as well as large-scale vessels that hold up to 1,500 litres.
"These qvevri are the first machine-made ones in 8,000 years of history," he says.
How to transform an ancient craft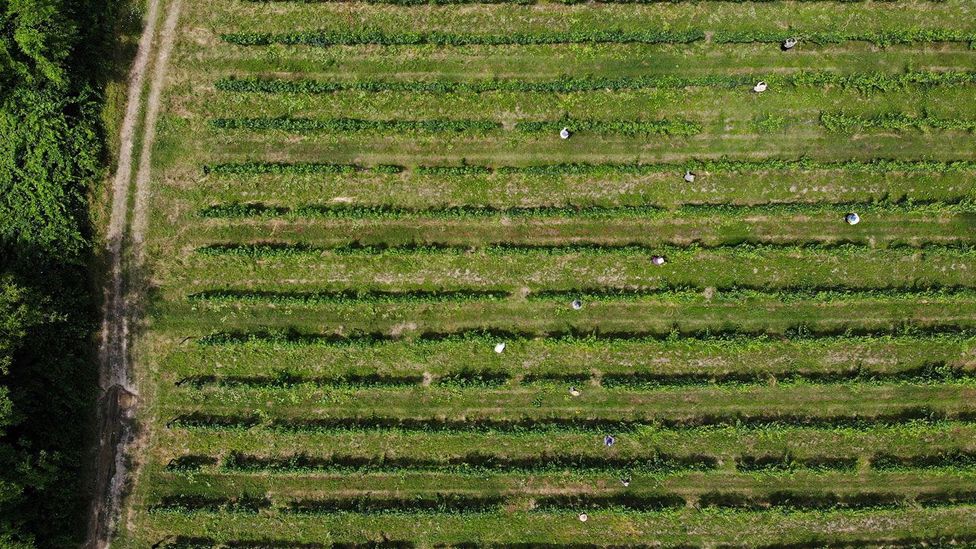 Qvevri.xyz is just one of the young companies making its mark on the Georgian wine industry.
Despite its ancient wine heritage, Georgia is still reclaiming a wine culture that works in the modern world. During the Soviet era, the state-run wine industry focused on bulk production, destroying hundreds of historic varietals to make room for cheap, mass-produced vintages. Large wine companies were established to supply Russian demand while families continued to make their own wines for personal consumption. But a culture of private vintners was never established.
Today, young and old vintners are discovering how to add value to what has either been a homespun or state-run craft. But it is young people who are leading the charge.
"The Soviet generation of vintners had forgotten the ancient and traditional methods of winemaking," says Irakli Chkhaidze, founder and director of 8,000 Vintages, a wine shop and bar in Tbilisi dedicated to promoting Georgian wine.
"They had requirements from the government to produce specific amounts of vintages that were unrealistic to achieve by following the traditional rules. But most young winemakers … started exploring the ancient traditions and procedures and combined them with new adopted methodologies and standards."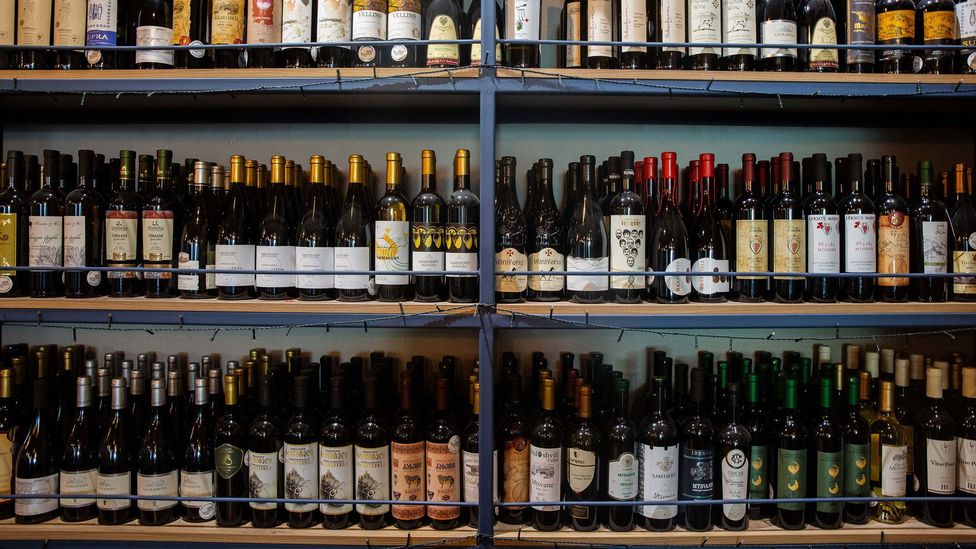 8,000 Vintages currently sells about 900 different labels of wines. Of those, roughly 70% come from millennial winemakers. There is no bias to support millennials in the selection process – the shop selects the best wines via blind taste test every month. Millennials get such high representation simply because there are so many of them getting into the game, and they consistently create high-quality wines.
"The worldwide trend of entrepreneurship is also driving Georgian millennials to connect national core values and modern business thinking for their start-ups," says Chkhaidze.
(Credit: Giorgi Nakanimamasakhlisi)
A new generation is creating the wine industry in a new way, and basically from scratch – Irakli Chkhaidze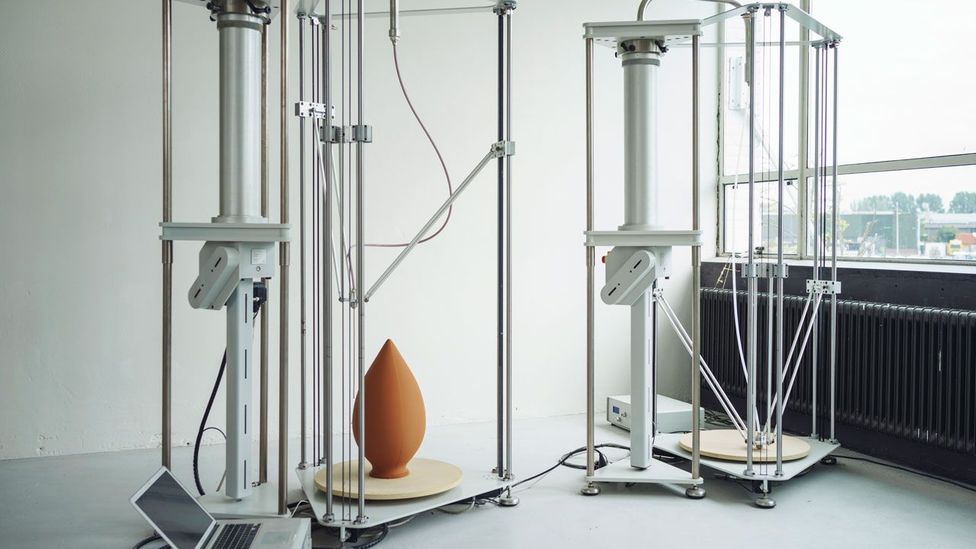 (Credit: Giorgi Nakanimamasakhlisi)
Qvevri.xyz founder Mizandari says the company has received 100% positive reception from winemakers, who are eagerly anticipating the completion of their clay factory, firing oven and 3D-printing facilities in Georgia's Khakheti winemaking region. (The facility is currently under construction.)
Right now, with a renaissance in the Georgian wine industry, the need for industrial-sized qvevri is so high that traditional makers are having trouble filling demand. This is why, Mizandari says, there is room in the market for both types of qvevri­ – hand-crafted and machine-made.
And while Mizandari does not feel any antagonism from traditionalists, he says there is a degree of scepticism to overcome. "The traditional qvevri makers don't trust that I will actually do it. In Khakheti, they are laughing at me. But the winemakers are hungry for it – they're very interested."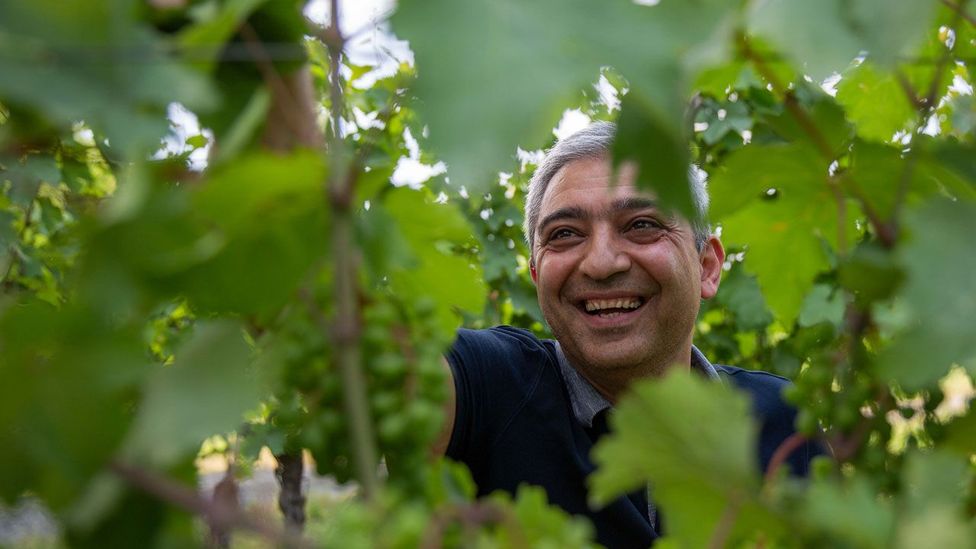 In Kakheti, a region that produces roughly 75% of Georgia's wines, vintner Mikheil Alkhanishvili is eager to adopt new technologies and agricultural practices. Although he has not yet pre-ordered 3D-printed qvevri, he says he is open to trying any new technologies that will allow him to make wine more reliably.
"I bought seven hand-made qvevri in 2016, and out of those seven, one leaked immediately and two broke in the first winter," Alkhanishvili says. "I was very disappointed. These are very bad statistics and big losses."
With each qvevri holding 1,500 litres, or 1.5 tonnes, the impact was not only the investment in the new qvevri but also the grapes and labour that went into each vessel.
"I just want good quality products and methods that I can rely on," he says.
Pushing ancient boundries
Across the country, young, imaginative leaders are filling an innovation void created during the Soviet era. As some classic techniques and grape varietals were lost or destroyed, a new generation of winemakers are blending traditional technologies with new ideas to change the ancient industry.
Many vintners are ditching the mass production and pesticide-heavy processes of the Soviet era and experimenting with sustainability, online marketing, terroir and precision farming.
Baia Abuladze, 26, has adopted the ancient tradition of moon-cycle horticulture that her grandfather used, applying modern marketing techniques to her label and gaining recognition in export markets and Michelin-starred restaurants in the US. And Alkhanishvili is pursuing more ecologically-friendly production methods, such as composting, precision farming and minimal chemical inputs.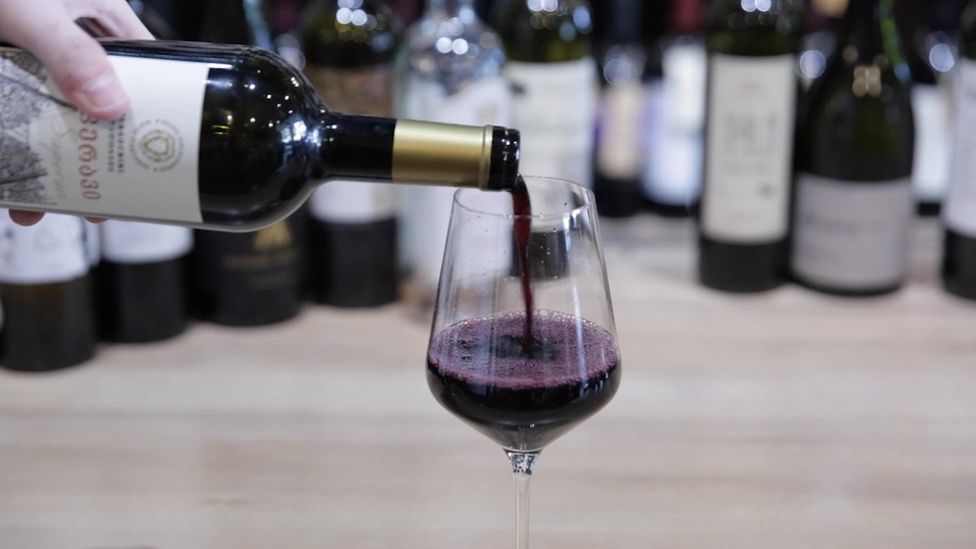 'Heritage and history to innovation'
The most valuable new businesses from connecting heritage and history to innovation, says Irakli Chkhaidze. "I think millennials are best at trying to find the essence and real impact in everything that they do."

;