Finding a flexible job at the right level after having children is hard, but one company is pioneering a solution.
L
Lija Wilson really struggled with returning to work after maternity leave. After a corporate career working in marketing and digital business for some of Australia's largest companies, she had her first child in her late 30s, followed by another soon after.
"I love my career. I tried a number of different ways of working. I tried working part time, and I just found I was constantly squashing a full-time remit into part-time hours, getting part-time pay, and everything was suffering. I tried consulting for a while, I tried freelancing and that was even more difficult," she says.
I was constantly squashing a full-time remit into part-time hours, getting part-time pay, and everything was suffering – Lija Wilson
Like millions of women returning to work after taking time out to have children, finding employment which reflected her skills and ambition – and allowed her an extra day or two each week to be with her young children – was proving exceptionally difficult.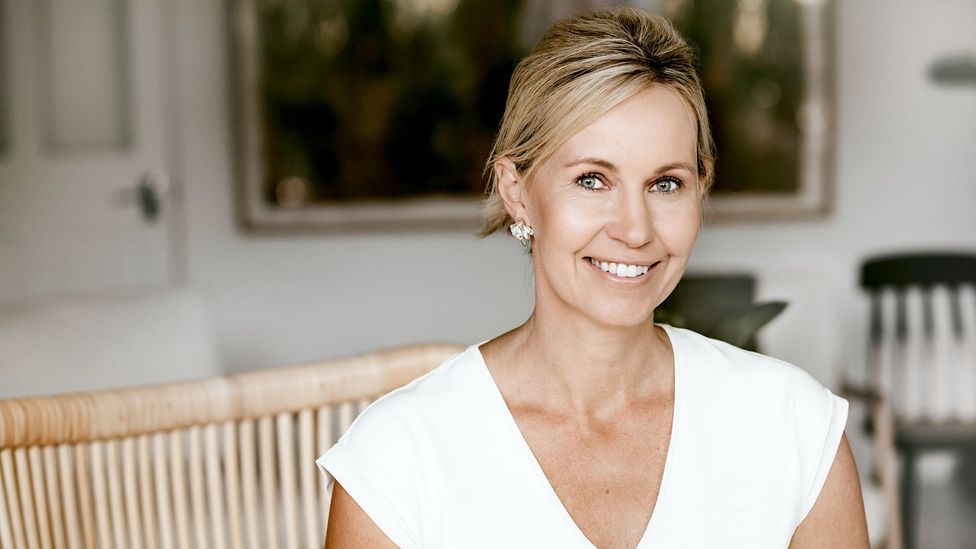 Lija Wilson hopes to bridge the 'motherhood pay gap' by matching job-share partners (Credit: Deanna Gerlach)
Then she had a chat with an old colleague. Mike Hill had been the CEO of a marketing company, but had sold up. He wanted to spend more time with his young children, of whom he'd seen little in the previous years, and focus on his passion: start-ups. But, Wilson says, he had a "horrific experience" looking for senior-level part-time work as a man. "The stigma was much, much worse than for women," says Wilson.
There they were, two highly skilled professionals with decades of experience between them, unable to get jobs that reflected their skills and respected their need for reduced hours. "We were joking about job share and saying we should put a joint CV together and bandy ourselves about as a pair," says Wilson. "And it all sprung from there."
Dating for jobseekers
In early 2017, with her three- and four-year-olds in tow, Wilson joined with Hill to launch Puffling, an online service matching potential professional job-share partners and employers. Within three weeks of their soft launch, they had nearly 700 women signed up to the platform.
Based in Sydney but servicing all Australia and soon New Zealand, the firm works much like an online dating service, using similar algorithms and technology. "Basically, you're looking for like-minded matches. You want people that have the same aspirations, values, interests, work ethics, similar backgrounds and similar locations," says Wilson.
Job-seekers sign up to join the community, and then employers advertise a position which they are willing to structure as a job share. Alternatively, job-seekers might find a full-time job they want to apply for, and then look for a potential candidate to join forces with to apply as a team.
Like dating, a match can look good on paper but might not work out in real life
Puffling encourages matches to meet for a coffee before progressing further; like dating, a match can look good on paper but might not work out in real life. Personality clashes, says Wilson, "is the only reason job shares fail".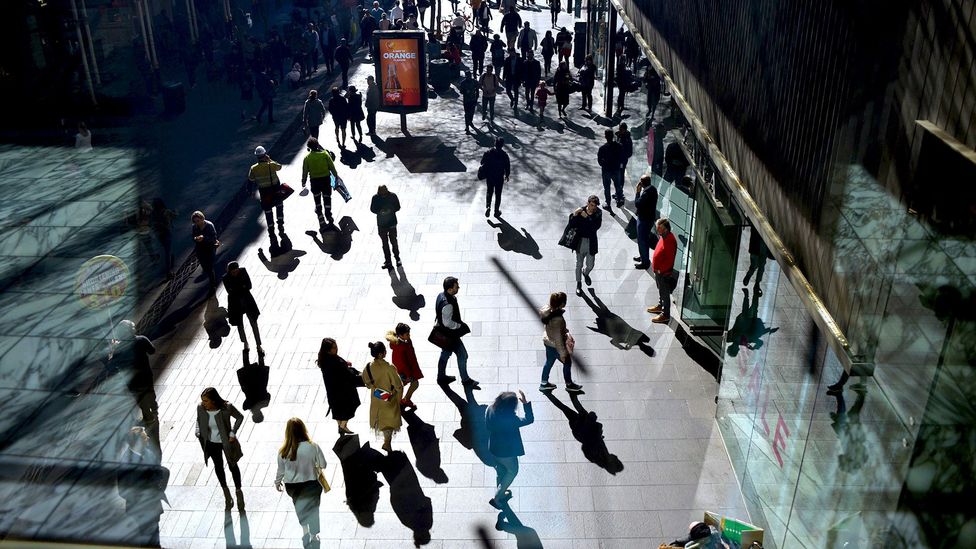 Nearly half of all working women in Australia work part-time, one of the higher rates in the OECD (Credit: Getty Images)
Job shares can be structured in various ways: a job may be split, with clear division of responsibilities and key performance indicators; a senior candidate may be matched with a more junior one in a vertical share; the work and targets may be entirely shared across the week; or they might seek to make a "unicorn pair" – more common in technology – that pulls together two employees with different scarce, but complementary, skillsets. "I firmly believe any role can be job-shared," says Wilson.
The 'motherhood pay gap'
Australia has a high proportion of highly educated women, and they have long outnumbered male graduates. At the same time Australia has one of the higher rates of part-time working among women in the OECD, accounting for nearly half of all working women. The OECD has called part-time working and "inactive" women – particularly those with children – one of the greatest untapped sources of potential in the Australian labour market.
"From an economic point of view, it's a huge problem," says Professor Marian Baird of the University of Sydney's Women, Work and Leadership Research Group. "It's quite clear that women in Australia are highly educated and they're not being able to realise that education in a career sense.
"If it's a choice they've made in order to combine their work and care responsibilities, and it's working for them for that period, it's not a bad thing. The problem is that it has longer-term consequences. And that's where women are really being disadvantaged because they're not given the opportunities later to ramp up their careers. That means they fall behind both in a pay-gap sense, but also in a career sense and in terms of an opportunity gap… It's called the motherhood pay gap."
After careers often dotted with breaks and part-time work to accommodate child-rearing, Australian women are retiring with a third of the savings of Australian men.
Officially the gender pay gap in Australia is 14% (about the OECD average), but that reflects full-time work. After careers often dotted with breaks and part-time work to accommodate child-rearing, Australian women are retiring with a third of the savings of Australian men. And the problem is not limited to Australia; globally women far outnumber men in terms of part-time work, and often face similar career and pay penalties.
However, quality part-time work can offer good work-life balance and financial security, and demand for it is high. A 2017 report from the UK's Office of National Statistics found that nine out of 10 mothers in part-time work did not want to work full time, and three-fifths of mothers seeking work were looking for a part-time role – compared to just a quarter of fathers seeking the same.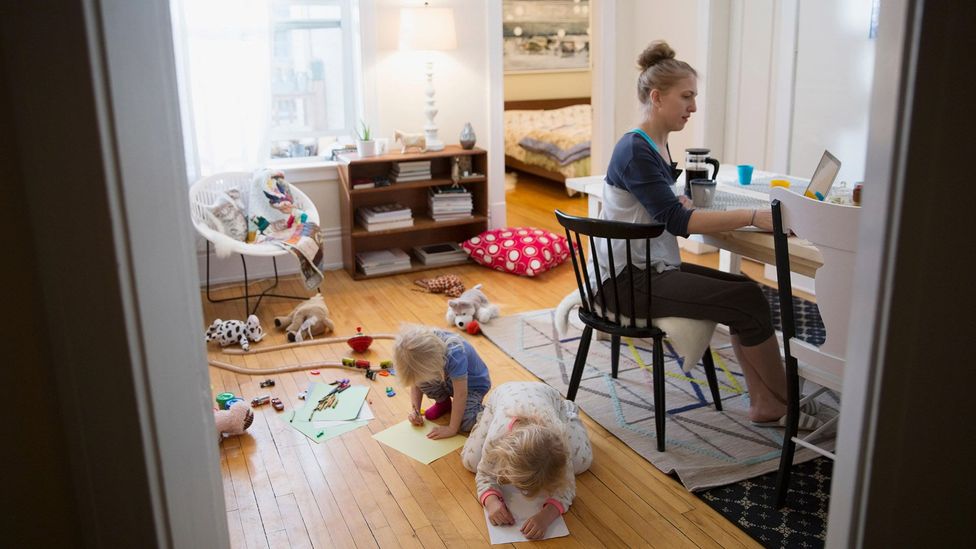 Women take on a vastly disproportionate amount of housework and childcare – demands that can take a part-time job to manage, experts say (Credit: Alamy)
Dr Heejung Chung, a sociologist at the University of Kent, says that given the vastly disproportionate amount of housework and childcare women do within heterosexual relationships, she says "they take part-time work to manage". Job-sharing, says Chung, might overcome some of the barriers women and others in part-time work face in terms of being passed over for promotion or not being valued on their productivity. "But it's not a magic bullet," she says. "Mechanisms to change perceptions need to be there, too."
Both Baird and Chung say that if the view persists that it's "just two part-time roles", opportunities may remain limited.
Lija Wilson is confident that the workplace is changing. She has witnessed a shift towards valuing productivity and results over where and when work is done. Her company is working with big brands like Audi and Visa, and there are other organisations both in Australia and globally which do similar work.
Puffling itself has placed around 25 senior job-share pairs, with particular interest from companies and roles within the marketing, HR and technology sectors. In one case, an employer came to Puffling seeking a solution for retaining an employee they risked losing without a job share. As for the pairs, she says, once they've found their perfect "work wife", many say they never want to leave the arrangement. The sharers say they feel they learn from their partner and solve problems better in a team.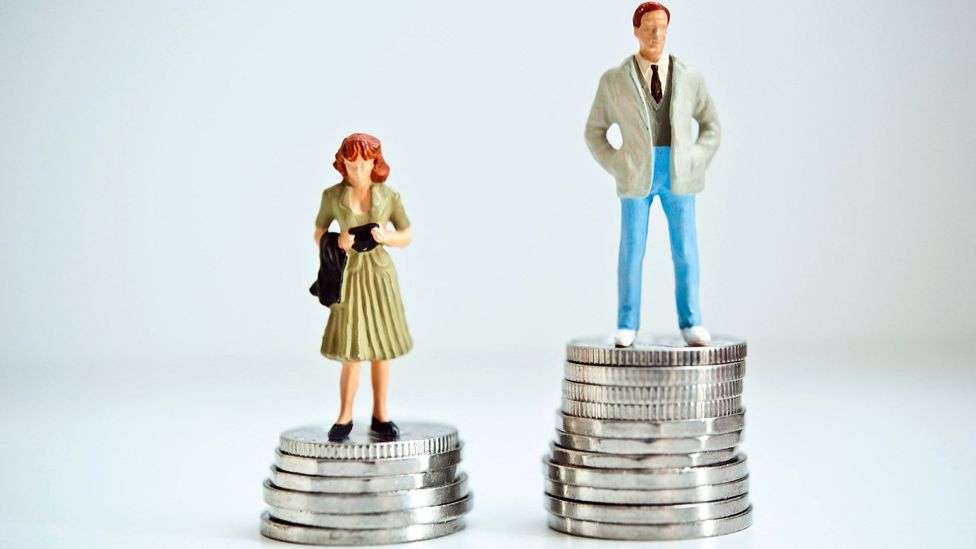 Job-sharing's not a magic bullet – perceptions about part-time work need to change, too (Credit: Alamy)

"They leave the office on their days off feeling their career and workload is in safe hands; the anxiety or stress of working part-time and panicking about not being there on your non-working days, or having things that are not managed in your absence or feeling you are always checking in from home is removed, meaning you love going to work and you love going home," says Wilson.  

It has been a long road, Wilson says, but the platform is making money. Yet while businesses appear enthusiastic about job-sharing, she finds take-up slower than that enthusiasm would suggest. In the end, she says, some businesses will revert to a full-time candidate or a four-day-week role, as it feels easier and more familiar.

For her and Puffling, much of the work in promoting job sharing has been around "myth busting" and emphasising the benefits that two brains bring to a single position. Getting more men into such roles is critical; at the moment around 92% of the Puffling community is female. And until men take up part-time and flexible work at a similar rate to women, say both Wilson and the researchers, real change will be limited.

"Because it's not a women's issue and it's not a mothers' issue. It's not something that should be lumped over for women to solve," Wilson says. "It's something that's not only going to help our economy, but provide such a more engaged and productive workforce in the future."

;