Armies of workers help power the technological wizardry that is reshaping our lives – but they are invisible and their jobs are precarious.
N
Next time you ask Alexa a question, your voice might fly halfway round the world to Chennai, India, where human workers toil away to fine tune her artificial intelligence- (AI-) powered responses.
In nine-hour shifts workers transcribe audio, classify words and phrases into categories, and evaluate responses from Amazon's digital assistant. It's one of many Amazon centres around the world where "data associates" prepare millions of chunks of data to train Alexa's AI.
The work can be relentless, says a former employee. He was crunching roughly 700 Alexa questions a day with strict benchmarks for how long each should take. Workers' performance figures were circulated daily and targets crept up over the time he spent there. The work was monotonous, but the volume and pace were mentally exhausting, and he eventually quit.
"It's not possible to work like a machine every day," he says. "The system is built in such a way that every time you have to give 100%. From the point of a human, it's not possible."
To users, digital assistants, search engines, social media and streaming services seem like software wizardry, but their smooth running relies on armies of humans whose contribution often goes unrecognised.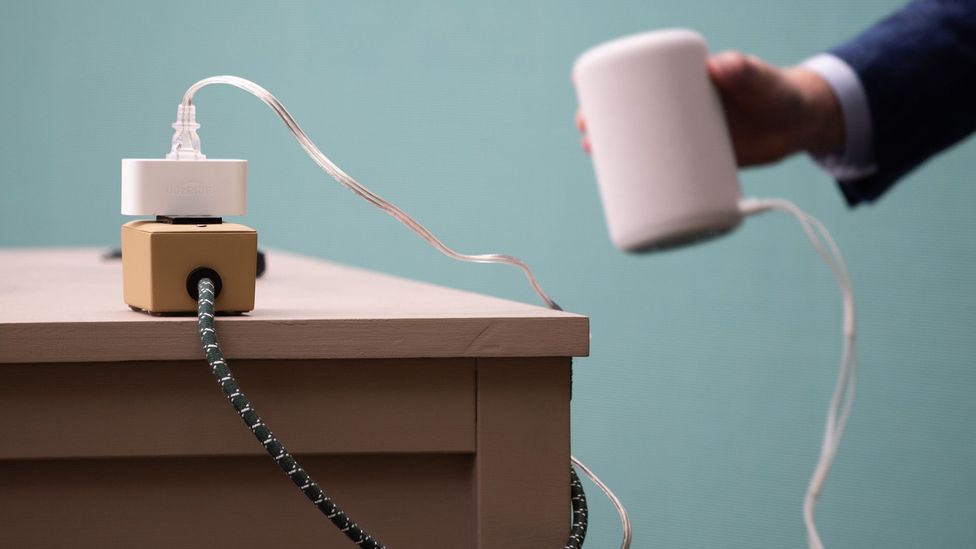 The tech in a voice assistant may seem like magic, but it's based on high-volume, often monotonous work from people thousands of miles away (Credit: Getty Images)
Most of the work revolves around training the algorithms underpinning Silicon Valley's biggest companies or filling in gaps where machines struggle. It's often monotonous and hidden from consumers – labelling data to train AI, moderating web content, verifying online listings or user testing.
Aside from the gruelling work, he says staff were treated well. "The vast majority of data associates are full-time Amazon employees who receive competitive pay and a comprehensive benefits package" says an Amazon spokesperson. "We provide them with a positive work environment, access to learning and development resources, and opportunities to advance their career at Amazon."
But much of the invisible labour supporting services we use every day is carried out by crowdsourced freelancers or people on insecure contracts with outsourcing companies whose existences are far more precarious.
Invisible workforce
The phenomenon has been discussed with growing urgency, but in May anthropologist Mary Gray and computer scientist Siddharth Suri gave it a name. Their book Ghost Work isn't about specific jobs, but a reorganisation of employment itself, says Gray, who has dual posts at Microsoft Research and Harvard University.
"Any project or task that can be, at least in part, sourced, scheduled, managed and shipped through a web platform can now be performed by people on contract anywhere they can access the internet," says Gray.
While jobs like Amazon's "data associates" share many of the characteristics of ghost work – most of all its invisibility – Gray says their work focuses on the independent contractors who do the bulk. Much of it is carried out on crowdsourcing platforms like Amazon Mechanical Turk or Figure Eight, says Gray – online marketplaces where firms post bite-sized tasks for a flat fee.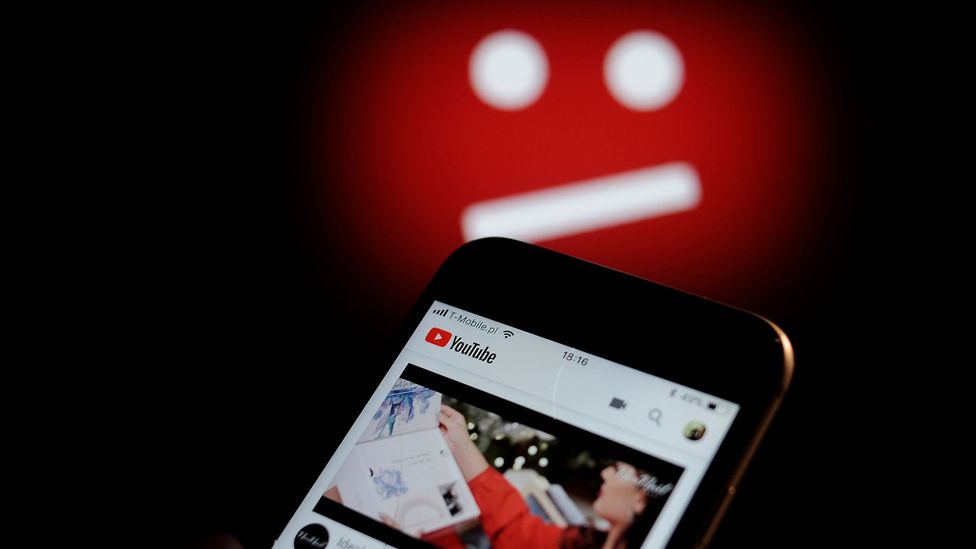 When YouTube recommends a video, it uses AI that has to be trained – a job done by people like Mark Catt (Credit: Getty Images)
Mark Catt, 46, from Portland, Oregon, has been "turking" since 2013. He needed to find a new line of work because a bad back meant he couldn't keep up his previous job helping maintain big office equipment like copiers and printer servers.
He loves the flexibility, which lets him organise his time around two kids, and enjoys using his programming skills to write computer scripts that speed up repetitive tasks. His favourite jobs are the ones geared towards training AI ­­– classifying YouTube videos by topic and answering questions about them or finding answers in passages of text.
But Catt says he couldn't support his family if they didn't live with his mother. He spends five hours a day, often seven days a week, on the platform and aims for $40 (£33) a day – a little over minimum wage. That's good for a turker – a 2018 study found median hourly wages were $2.
Mark Catt often spends seven days a week on the platform and aims for $40 (£33) a day
"I don't think that the work done is valued much at all," he says. "I don't even think that most people realise that humans are interacting with data at all. Things that people interact with everyday such as YouTube, Pinterest, photo sharing apps have behind the scenes moderation being done by mTurkers."
This invisibility is no accident, says Lilly Irani, an associate professor at the University of California, San Diego who studies digital labour. Rather than communicate directly with workers, Mechanical Turk users create tasks through a programming interface in much the same way they would write instructions for a computer. This is designed to mask the human labour, says Irani, and lets users kid themselves that they're coders rather than managers.
"A lot of these tech companies, and computer science culture in general, are really invested in producing technological magic," she says. "Amazon Mechanical Turk is a place to hide away the people necessary to produce that magic."
There's a pervasive belief among engineers that these workers are a stop-gap until AI can replace or do without them, says Irani, which inevitably leads to their vital contribution being devalued. Investors also want to back businesses built on scalable technology, not unwieldy workforces demanding office space and minimum wages.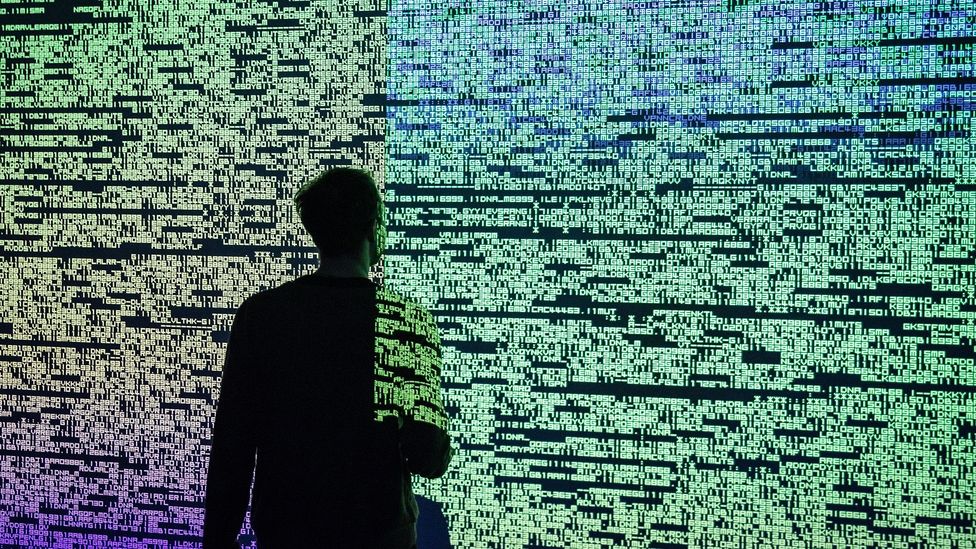 Some believe that these invisible workers are just filling a gap until AI do their jobs (Credit: Getty Images)
Small cog, huge machine
Even when not relying on faceless crowdworkers, technology's engine room is often kept at arm's length. Shawn Speagle, 26, moderated graphic content for Facebook, but was employed by outsourcing firm Cognizant in Tampa, Florida.
For $15 an hour, he faced a stream of graphic content including animal torture, child pornography and death, but the workflow meant he had to watch videos in their entirety even if he'd seen them 30 times. He says daily, unexplained and seemingly arbitrary policy changes meant disturbing material was often left online. He couldn't directly alert authorities about crimes, he says, and never heard back about his escalations to the responsible Facebook team.
"I definitely felt like I was just a cog in the machine," he says. "I never got any idea if I was actually helping."
Facebook's policies must be detailed and granular to balance safety and free expression, says a spokesperson. Some content is left up to raise awareness of things like human rights abuse or terrorism, they add, but it's covered by a warning screen and limited to over-18s. Facebook is also working on technical solutions to limit workers' exposure to graphic material. A Cognizant spokesperson says the company tries to provide a healthy, safe and positive environment and has a 24/7 confidential complaint hotline.
The company periodically fired huge swathes of the workforce regardless of performance, says Speagle. He survived two purges before roughly 90% of his floor was culled in one day. The rumour was that following major Facebook policy changes, training new workers from scratch was easier than retraining. Facebook is investigating these claims of periodic purges.
Protecting a common pool?
Insecurity is endemic to ghost work. Unlike other gig economy jobs like Uber drivers, ghost work is invisible to consumers and untethered to particular locations, says Mark Graham, a professor of internet geography at the University of Oxford. That means workers compete in a "planetary labour market" with highly variable wages and working conditions. "A key risk there is that might drive a race to the bottom," says Graham.
Unlike other gig economy jobs like Uber drivers, ghost work is invisible to consumers and untethered to particular locations
Even more stable manifestations of this work may be fragile as there are few barriers to shifting it somewhere cheaper if wages rise. "If you're solely competing on labour costs as a strategy to attract these sorts of digital jobs, it's not sustainable," says Graham.
Preventing this race to the bottom will require shining a light on those exploiting these dynamics, says Graham. Borrowing from initiatives like The Fair Trade Foundation, he and colleagues have started The Fair Work Foundation to set out best principles for crowdwork platforms, provide platform reviews and certify good actors.
Gray says it's in everyone's interest to challenge these concerning trends, because "it's coming for us". Today's service economy rewards companies that can pivot quickly between projects, she says, so an increasing amount of "knowledge work" is being done by contractors, often hired through freelancing platforms like Upwork or Fiverr.
Part of the problem is that employment norms and labour law are still built around the nine-to-five, she says. That doesn't absolve companies from dodging the responsibilities of an employer or undervaluing the human labour that is essential to their services, but we need to find ways to combine traditional protections with the flexibility of project-based work.
That will require companies to share responsibility for supporting a common pool of workers, she says. Making benefits like healthcare and paid leave portable between companies and letting workers transfer the ratings clients have given them for their work between platforms to create a kind of digital resume would be a start.
"It sounds radical, but it's holding companies accountable for what they aren't being held accountable for right now, which is sustaining a workforce that they all draw from," she says.