Local officials often have a short-term interest in designing cities for high-spending adults, not families.
"I was never a country person. I always thought that I would live in the city for my whole life," Jennifer Weedon Palazzo, 42, says from her rural home in the US state of Massachusetts. Occasionally, the cofounder of mum-centric comedy video site MomCave is interrupted by her four-year-old daughter requesting a peanut-butter-and-jelly sandwich.
For 15 years, Palazzo lived in a rent-controlled New York City apartment with her husband Evan and, eventually, their son (now aged nine). Even though all three shared a one-bedroom space, with their son's bed about a foot away from his parents', Palazzo was determined to stay in Manhattan. As an actor and occasional shoe model, her opportunities were mainly in the city.
But once the rent-control period ended, it no longer made financial sense for the family to stay. It wasn't just that the rent had nearly tripled. The couple couldn't afford many things including a permanent parking space for their car, which was essential for driving their son around; they'd sometimes drive in circles for two hours hunting for street parking.
They had also begun trying for a second child, so space was increasingly a concern. Looking at other homes, "we were just getting tiny places that were further and further away", with little access to outdoor space.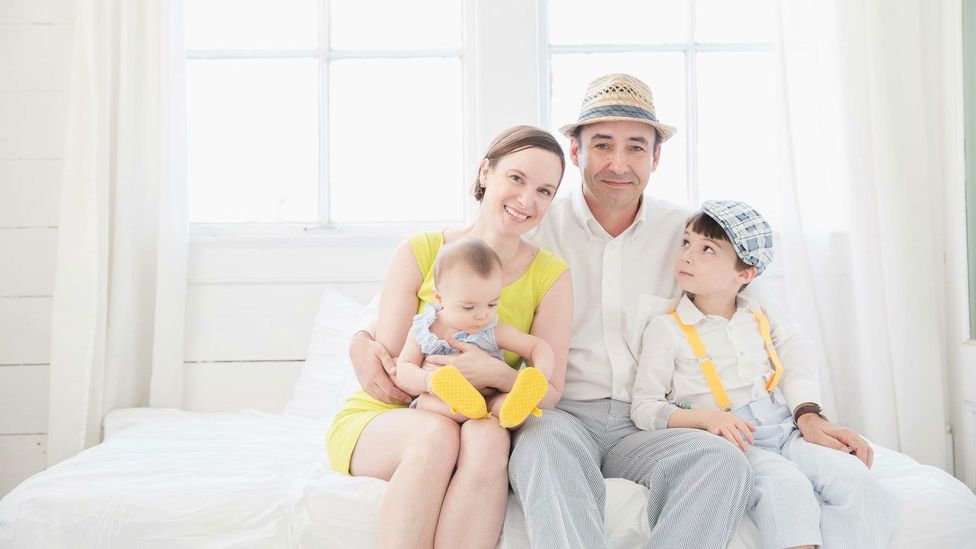 Jennifer Weedon Palazzo, 46, and her family are among those being pushed out of urban centres due to rising costs and family unfriendly circumstances (Credit: Ariana Falerni)
After some heavy spread-sheeting and budgeting, the couple decided to leave the city. Palazzo pivoted by focusing less on acting and doing more remote-friendly creative work like video editing; Evan is a jazz musician whose profession travels more easily. She is surprised by how happy she is living in the country, and seeing how well her kids have adapted. At first her son could barely climb monkey bars; now, he springs up trees.
Still, despite liking her new lifestyle, she is a city lover at heart – and plenty of families like hers are finding city centres less and less viable for them.
The decline of children in 'winner-take-all' cities
Influential, 'winner-takes-all' cities are increasingly attracting high-earning, over-working professionals who don't have the time, money or interest to start families.
United States Census analysis shows that in high-density American cities, rich, white, child-free college graduates are the fastest-growing demographic. For example, painfully expensive, start-up-centric San Francisco has the smallest proportion of children (13%) among the 100 largest cities in the US, nearly half of the nationwide average of 23%. Its proportion of children has almost halved since 1970.
There are plenty of reasons for the overall decline of children in large cities, including the fact that residents of many nations, including Americans, are having fewer kids in general.
Some Finnish cities are shutting down playgrounds so that they don't have to make the investments needed to meet the latest safety standards
Michael Seman, who researches arts management and urban planning at Colorado State University, points to other factors including "immigrants choosing the suburbs over the city core, and the continuing choice for young urban families to opt for the suburbs due to higher-performing schools, larger homes and more flexible work options".
Crucial among these is affordability – or lack thereof, what Seman calls "robustly increasing real estate valuations". Lia Karsten, a researcher of urban geography and families at the University of Amsterdam, says that families started leaving inner cities in large numbers again as recently as two or three years ago. (There were exceptions, for instance, in Berlin and certain neighbourhoods in Paris.) This time they weren't choosing to because of an idyllic suburban vision, but rather because they could no longer afford to stay.
The cost of being child-friendly
It may seem that a city's affordability for families is just a matter of market forces. Yet specific policies shape whether or not city life is within reach.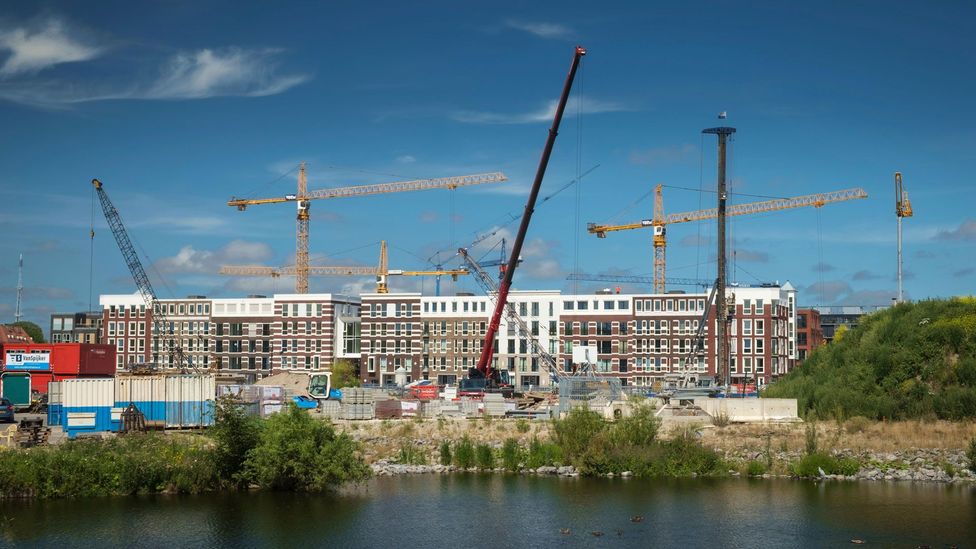 In high-growth cities including Amsterdam, some developers are building less-family-friendly towers to accommodate demand, or subdividing high-occupancy units (Credit: Alamy)
Although it's difficult to pinpoint exactly how much a family costs a city, it's generally more than single- or child-free citizens. Some city officials argue that it makes more economic sense to prioritise citizens without children, who bring a net economic gain to a city, over families, who bring a net loss. After all, kids don't make big purchases or pay taxes on their own, and schools can be the biggest expense for local governments.
In the US, closures of public schools are one effect of gentrification. A telling example from Philadelphia is of a technical high school being shuttered and turned into a high-end pop-up restaurant. Likewise, some Finnish cities are shutting down playgrounds so that they don't have to make the investments needed to meet the latest safety standards.
Accessible housing is also key to enabling families to subsist in cities, yet many bigger cities lack affordable multi-bedroom homes. It's been estimated that just 5% of market-rate homes for rent in large US cities have at least three bedrooms – and in places such as Los Angeles, most median-earning households can't afford the multi-bedroom homes available. Even in cities with more family-suitable homes, such as Amsterdam, the properties are often subdivided into individual units for rent to singletons and the child-free (a controversial practice known in Dutch as 'verkamering'). This is lucrative for developers and landlords, who can earn more from additional housing units squeezed into the same space.
One way that Amsterdam has responded to the space crunch is by building high-rise towers. But Karsten, who has lived in Amsterdam's Middenmeer neighbourhood with her family for decades, argues that a high-rise is often not very family-friendly. Her research shows that even in Hong Kong, where it's common for families to live in tall buildings, families complain about these structures, which have less noise insulation and outdoor space than detached homes.
This doesn't mean that high-rises can never work for families. Some residential towers in Singapore boast kid-friendly play areas and rooftop gardens, suggesting that there's room to think creatively about different kinds of housing arrangements.
Karsten acknowledges the limited research in this area as well as the difficulties of meeting diverse housing needs within a large city. "It's very easy actually to build or to provide housing for single adults. They can survive everywhere," she says, "while it is much more challenging to make neighbourhoods and housing family-friendly and accessible for children."
Some cities are bucking the trends, however. Vancouver requires a certain proportion of new housing developments to include multi-bedroom units. Rotterdam has been praised for widening pavements and establishing more family-friendly housing. But these policies are far from universal.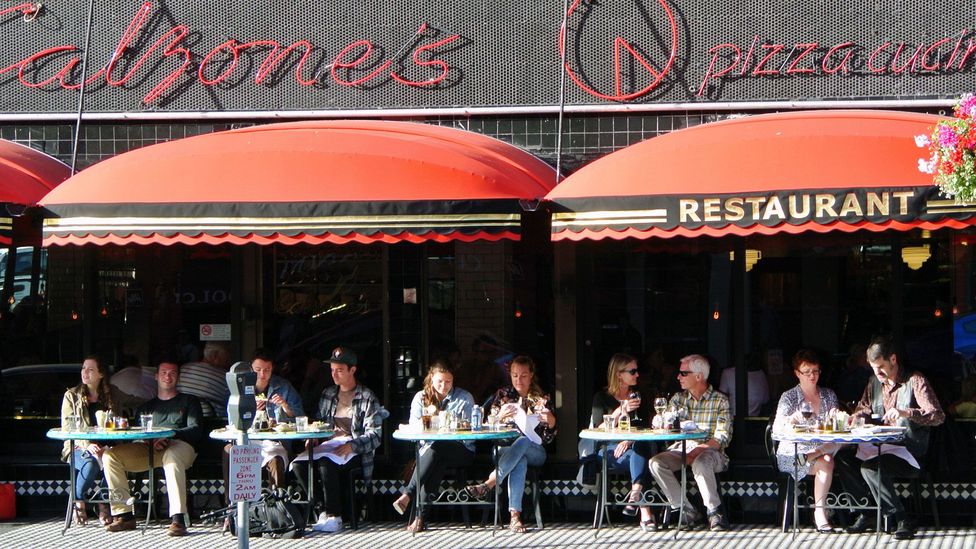 Start-up-centric San Francisco has the smallest proportion of children (13%) among the 100 largest cities in the US, nearly half of the nationwide average of 23% (Credit: Alamy)
Who can actually thrive?
As ever, the wealthy are somewhat insulated from a lack of support for families. City centres have different concentrations of amenities catering to families and children, but they may not be affordable for all.
Palazzo observed that ethnically diverse Manhattan had become less and less economically diverse over the 15 years she'd lived there – and, subsequently, less accessible. Now, she says, "there are a lot of businesses catering to children, but they're expensive".
It's telling that the families that do remain in San Francisco tend to be affluent, with 30% of their kids attending private school. As the movements of middle-class families often are about going where the high-quality schools are, San Francisco's 'yupps' (young urban professional parents) can afford to stay in place and take advantage of private services.
Some city officials argue that it makes more economic sense to prioritise citizens without children, who bring a net economic gain to a city
Some residents also want to keep things adult-only. Amy Beins, 32, and her husband, who both left Seattle recently, love child-free spaces. Beins is not anti-kids, and also wants safe streets, parks and nice homes just like families do. But she says she "would likely pay extra to live in a child-free apartment community than one with children".

Creating adult-centric spaces for adults like Beins is smart business for many trend-setting cities, which are seeing a flowering of shops and industries that provide a dazzling array of leisure options. Think escape rooms instead of soft play centres; video-game bars instead of arcades; and doggy day cares instead of the kiddie kind.

But although it's good business to cater to young singles, cities need to support young workforces and intergenerational relationships if they want to thrive long term.

For instance, cramped, short-stay housing is suitable for students and transient people, but doesn't incentivise residents to stick around and make lasting improvements to their neighbourhoods – or pay taxes and spend money in cities. In fact, US cities with families enjoy higher economic growth. One reason is that they have a more solid long-term economic foundation than fickle industries catering to young singles.

Another less tangible benefit is what Karsten calls "roots and remembering", or the value of having residents rooted in a city, who grew up there and can tell the story of its change over time. This brings other gains, too; in a 2008 survey of US planners, 90% agreed that communities who kept residents for the whole life cycle were more vibrant.

Gains in women's empowerment may also be reversed if families are forced back to the suburbs. "For many women and children alike, movement to the suburbs would mean that they fall back again to some form of traditional diffusion of tasks," Karsten argues. This is because many women's rise in the workforce through the mid-1990s was partly made possible by returning to denser cities for convenience. But it may be harder to be a working parent if more time must be spent travelling to school, work and other necessary locations. 

So, yes, it's challenging to plan a city that works for all of its inhabitants. But, in the end, it's also critical for economic stability, for gender equality, and for all those harder-to-define qualities that make a city more than just a dormitory.

;