As Bulgaria's steep population decline threatens the country, some natives are trying to give those who've left a reason to come back home.
O
On a sunny morning at Sofia University, the largest university in Bulgaria, proud parents snapped photos of the recent graduates as they tossed their caps into the air. In just a few weeks, many of them will be hundreds, even thousands of kilometres away from their native Bulgaria seeking out the better opportunities, jobs and incomes awaiting them abroad.
As natives of the poorest member of the European Union, Bulgarians have been leaving their home in droves, contributing to the world's fastest population decline. Bulgaria's population was around 9 million at the end of the 1980s, but it fell to fewer than 7 million in 2018, and is expected to fall below 6 million in 50 years. The UN Population Division projects that Bulgaria will lose 23% of its population by 2050 – a projection so high that the country is neck-and-neck with Lithuania for the fastest shrinking population in the world.
Low birth rates are the biggest factor for such steep decline. But what sets Bulgaria apart from other declining European countries is its massive outbound migration.
The government does not keep reliable statistics but some economists, including Cvetan Davidkov, estimate that at least 60,000 Bulgarians leave each year. And even that estimate may be low, given that Germany alone says it welcomed 30,000 new Bulgarian residents in 2017.
"The [population] prognosis isn't optimistic, and that is a big problem for us," says Davidkov, a professor at the faculty of economics at Sofia University. The brain drain, he says, affects all sectors of the economy as the majority of Bulgarians – from doctors to construction workers – believe that better opportunities await abroad.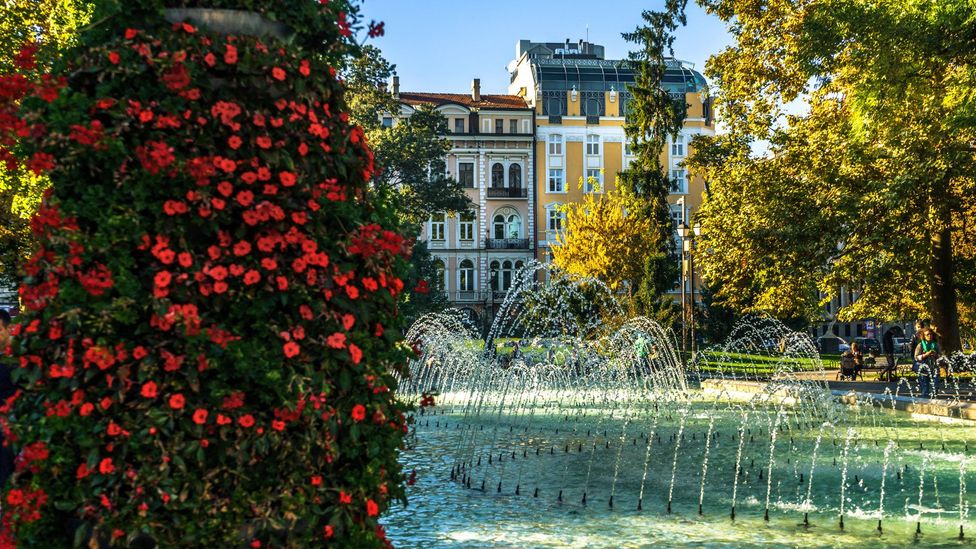 As the poorest member of the EU, Bulgarians are leaving their native land in droves, looking for other opportunities to work, life and travel (Credit: Alamy)
Agents of change
Some Bulgarians are working hard to change the tide of population decline, starting programmes and initiatives to keep residents at home.
Anthony Hristov, 58, is among them. As an art director for Pixar in the US, Hristov worked on Finding Nemo and Wall-E, then returned to Bulgaria aiming to help his native home. He believes that strong education, job opportunities and higher incomes could reverse the trends of migration.
Last year, he moved back to Sofia to start Arc Academy, a tertiary school for digital creative professions, such as gaming and animated movie design. The school, Hristov says, is his contribution to enable young, talented Bulgarians to get an education on a par with – or even better than in – other EU countries.
"We are losing a lot of young people, which means a serious shortage of talent. There would be a lot [of youth], but they take opportunities abroad, where education and jobs are better," he says.
For most, it's better to have a bad job abroad than a good one here – Cvetan Davidkov
Arc Academy will start its first year in October, and Hristov says that some of the 80 newly enrolled students wrote in their application letters that they, too, had intended to leave Bulgaria to study and eventually work abroad, and were excited to see a school open that would enable them to stay close to home.
Still, even if schools like Hristov's encourage young Bulgarians to stay for their education, the population may still take a hit: young people may still move abroad afterwards to find better-paying jobs. At $320, the minimum wage in this former Soviet bloc country is lower than in any other EU member state. And although GDP grew by 3.1% last year, and is projected to grow 3.3% this year, the country's unemployment rate was 5.3% as of July.
As Davidkov points out, even highly skilled professionals often leave, knowing they can make more money abroad doing work that requires fewer skills and less education. "For most, it's better to have a bad job abroad than a good one here," he says.
The ability to work, reside and travel openly throughout the European Union has also been a significant factor in Bulgarian population decline. In Germany, the bloc's largest economy, the number of newly-arrived Bulgarians jumped from 8,000 in 2006, the year before Bulgaria joined the EU, to 20,000 the year after.
Hristov believes Bulgaria's economy is now facing a chicken-and-egg problem: do job opportunities need to exist in order to attract and create talent in the first place, or will local and global companies create these jobs once talented, skilled workers can be found?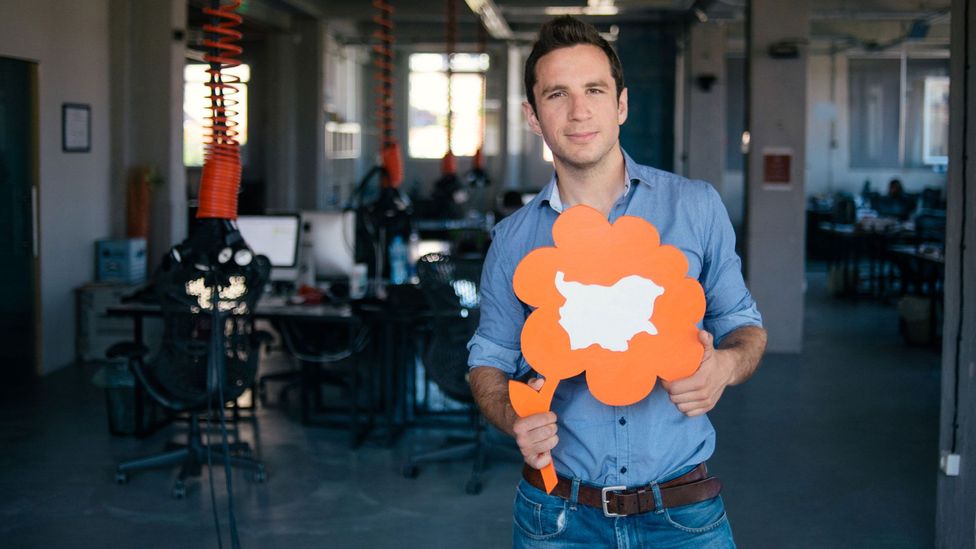 Hristo Boyadzhiev, 33, is a Bulgarian returnee who runs not-for-profit Tuk Tam to help other Bugarians feel positive about coming back home, too (Credit: Hristo Boyadzhiev)
An undeserved reputation?
Bulgaria doesn't deserve its poor reputation among its own population, says Hristo Boyadzhiev, 33. A returnee to Bulgaria himself, Boyadzhiev is the co-founder of not-for-profit Tuk Tam, an organisation that coordinates job fairs for returnees, provides scholarships and tries to disseminate positive news about the country's development.
"If you live in Britain or somewhere, chances are the headline that is going to come to you isn't that a big company has 1,000 new jobs in Varna, but maybe that swine flu broke out," says Boyadzhiev.
He adds that many of the 1.1 million Bulgarians estimated to live abroad are held back from returning due to uncertainty over what their lives will look like, and whether they'll be able to find decent jobs. "We are not in the business of returning people to Bulgaria, but we want to give them the information they need to make that decision themselves," he says.
Tuk Tam can't quantifiably trace how many people it has caused to return home, but Boyadzhiev says that he's encouraged by the 200,000 Bulgarians they reach through social media, and the many emails he gets from people who say that they'd been contemplating a return home.
"They write to us to say, 'You guys pushed me over the edge'," he says.
They had the dream of living abroad, and they lived that dream. Now I want them to live the Bulgarian dream – Petya Kertikova
Spotlighting the 'returnees'
As Bulgarians return, Petya Kertikova is shining a spotlight on them.
The 30-year-old is the creator and host of the show The Returnees, which runs on private broadcaster Bulgaria on Air. The Returnees highlights the success stories of Bulgarians of all ages who used to live abroad but have now returned home. So far Kertikova has featured more than 70 professionals, including doctors, engineers, entrepreneurs, managers, artists and IT experts. Their success stories, she hopes, will inspire others.
"This group of people who return are so important to our country. Their experience and their new perspectives are so important for the economy, and will drive our country forward," she says.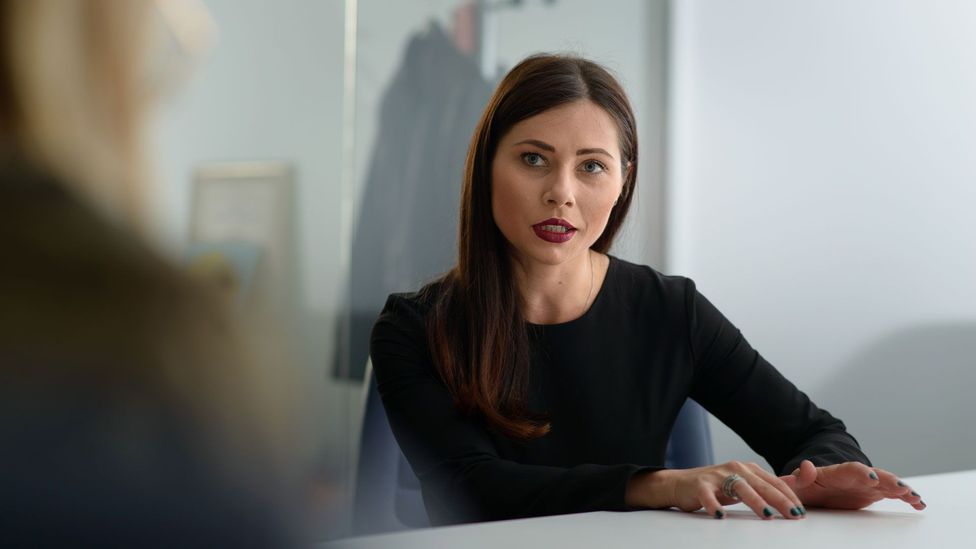 Petya Kertikova, 30, is the host of The Returnees, a show that highlights Bugarians who've lived abroad and decided to return home to their native Bulgaria (Credit: Arno Friebes)

Although she says that many come back to Bulgaria out of homesickness, many returnees also wish to contribute to their nation's development. In interviewing them, Kertikova says she's able to highlight that returning is possible, and take away the uncertainty of what awaits Bulgarians who decide to do so.

In this sense, Kertikova says, she often feels like she's interviewing herself: she, too, returned two years ago after working in Chicago as a TV presenter for a small Bulgarian-language station. During a visit home over Christmas, she saw improvements in Bulgarian quality of life which sparked her desire to go back. Once she'd left Chicago for Sofia, Kertikova says, she saw others like her, and came up with the idea for The Returnees because she wanted to give them a voice.

Most Bulgarians living abroad only understand their homeland's positive changes when they see it for themselves, she says. Such was the case for a mid-level manager she featured on The Returnees, who visited home just to be part of a wedding party, but was so astounded by the new Bulgaria that he cancelled his flight back to the US.

"They had the dream of living abroad, and they lived that dream," Kertikova says. "Now I want them to live the Bulgarian dream."

;