Working for yourself can be lonely and financially insecure. So why are more women choosing to ditch traditional offices and strike out alone?
T
This story is from an episode of Woman's Hour presented by Jenni Murray and produced by Helen Fitzhenry. To listen to more episodes of Woman's Hour from BBC Radio 4, please click here. Adapted by Sarah Keating.
When Kirsty Holden applied for flexible working after her second child was born, she had a battle on her hands.
Holden loved her job working in the legal department of one the UK's biggest government agencies for 13 years. But despite her tenure, her request to change her working arrangements was rejected. She was forced to appeal. And Holden won – but when she returned to work on a part-time basis, she was made to feel like she didn't belong.
"I didn't have a desk, which was horrible," she says. "I know a lot of people hot desk, but I felt that it was because I was part time that I was no longer entitled to a desk. I just felt like a number – I just plugged the gaps, and it was not a nice feeling."
It wasn't particularly management that made her feel unwelcome, she said, but rather the working environment and the team around her. In the end Holden, 32, realised she was experiencing discrimination and bullying. She decided to go out on her own instead – and in doing so became part of a growing trend among working women to choose self-employment over traditional workplaces.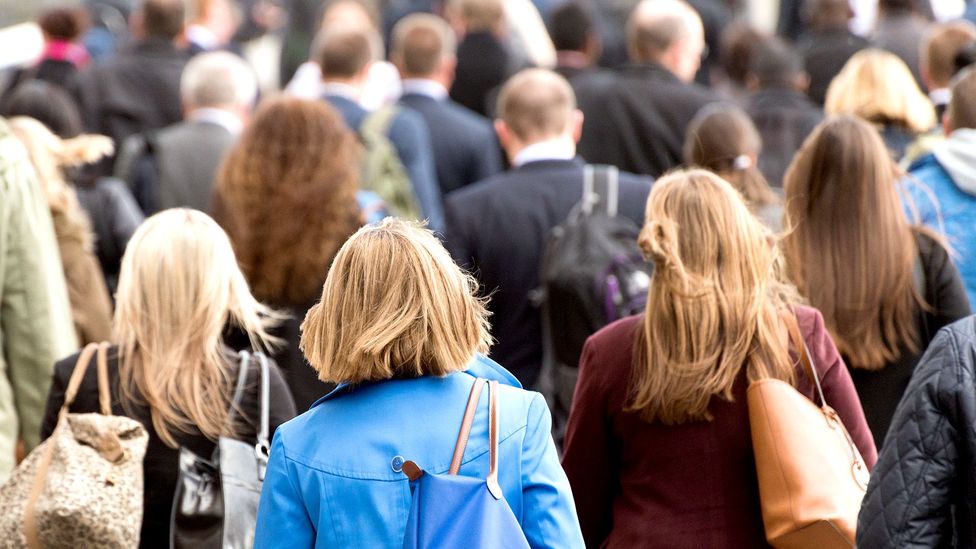 'Somehow a privilege'
Between 2001 and 2016, female part-time self-employment almost doubled in the UK, rising from 439,000 to 812,000, according to a 2018 report from the Office of National Statistics. In the same period, the number of female full-time self-employed workers increased from 433,000 to 732,000. In the last quarter of 2018 alone, 31,000 more women opted for self-employment.
Additionally, one in seven self-employed UK workers is a working mother, a recent report showed, and the number of mothers working in highly skilled freelance occupations has almost doubled since 2008.
But taking the leap to work for yourself can lead to financial insecurity. There are no perks like paid holiday; self-employed women earn, on average, less than self-employed men; and being self-employed may be lonely and hit your pension pot. So what's driving this move, despite all of the potential drawbacks?
Part of the problem, HR professionals suggest, is that while more people want flexible working conditions, companies have been slow to embrace change – despite the well-documented benefits of allowing employees more control over how they work.
Lucy Adams, CEO of Disruptive HR and former HR director of the BBC, points out that although in the UK every worker has the right to request flexible working, the employer has the final say.
"Unfortunately, part-time working, flexible working is very often seen as working less – that it's somehow a privilege bestowed on people to get away with working less hard or less effectively –  when actually it's the opposite," she says.
Adams suggests older managers can struggle to perceive working from home as a credible, productive option and highlights a culture of 'presenteeism' – the idea that good workers have to be in the office – that is still pervasive in many workplaces as a factor.
Between 2001 and 2016, female part-time self-employment almost doubled in the UK
"I've known people who have kept their jackets on the backs of chairs and gone home to make it look like they're working harder than everybody else because they're still in the office," she says.
In the UK the statutory right to request flexible working came into force in 2014, meaning employers have to respond to requests in a 'reasonable manner'. The government's Equalities Office says widening access to, and successful implementation of, flexible working arrangements is key to retaining women and improving gender equality "across society as a whole".
But a recent poll by the Trades Union Congress (TUC) showed employers actually turn down one in three requests. And there is evidence that Kirsty Holden's experience reflects a wider problem: when mothers change to a flexible work pattern, they are more likely than men to face a "flexibility stigma" and the perception that they are contributing less.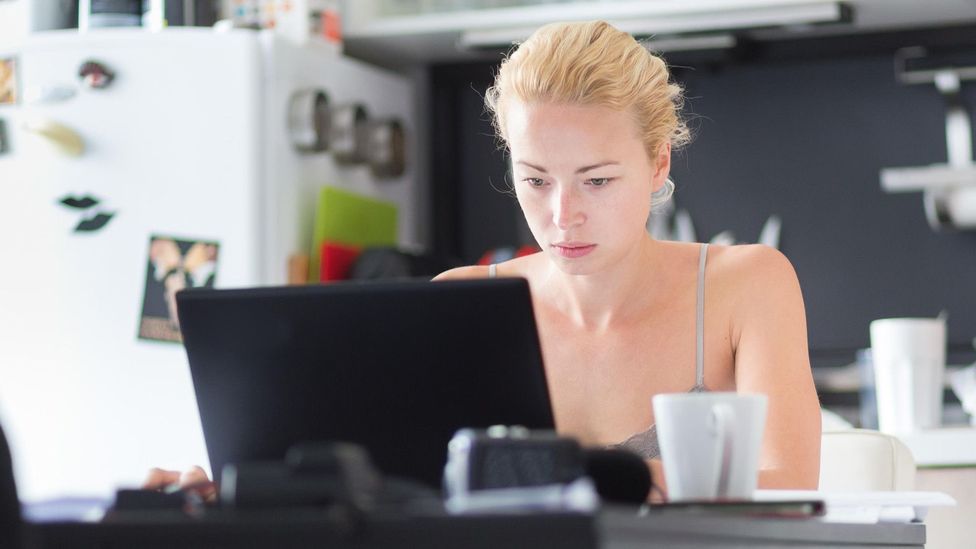 A report by the UK's Equality and Human Rights Commission in 2016 found that three-quarters of mothers had a negative or possibly discriminatory experience during pregnancy, on maternity leave or after their return to work; 20% had experienced negative comments related to pregnancy or flexible working from their employer or colleagues; and 11% felt forced to leave their job.  
'Can't be trusted'
Yet it is not just mothers who may be failed by negative attitudes to flexible working.   
"Women who don't have kids also have plenty of reasons why they would want to work flexibly," points out Anna Codrea-Rado, journalist and presenter of the podcast Is This Working?. "They may have a medical or a mental health condition or any other number of reasons, they may have an elderly parent. They may have claustrophobia and commuting may be a problem for them."
"We're seeing older people who want to work in plural careers, people in the workplace who don't want to work the hours they were doing," adds HR professional Adams. "We're also seeing a number of younger people who want to work for an employer but also have their own business on the side."
Codrea-Rado says she wanted one day a week where she would work from home, away from a noisy office. But she didn't even get as far as putting in a formal application; her request for was turned down at first mention. "The reason I was given was because if this right was given to me, other members of the team would also want to work from home and they couldn't be trusted," she says.
Almost all of our policies are designed around the tiny minority of people who are going to behave badly… but are, unfortunately, applied to everybody – Lucy Adams
For Adams, the parent-child relationship between human resource departments and workers is part of the problem. "Almost all of our policies are designed around the tiny minority of people who are going to behave badly… but are, unfortunately, applied to everybody."  
Yet some companies are changing, trying to create the conditions in which people can do their best work. Apple, Dell and Unilever are all examples of top companies that are embracing a more agile approach. Sixty percent of Dell employees work flexibly across the world, something the company says has allowed it to save $39.5m since 2014 by reducing office space. Globally, Finland is a world leader in flexible working; by 2020 the majority of full-time employees will have the right to decide when and where they work for at least half of their working hours. But, at the other end of the scale, only 13.3% of Japanese firms had a remote working policy as of October 2016.
Is work working for women?
Back in the UK, Adams believes employers are under increasing pressure to see flexibility as a beneficial way of developing a diverse workforce rather than a "gift that they give to people who are going to work less". Until they get there, however, the number of women voting with their exits will likely continue to grow.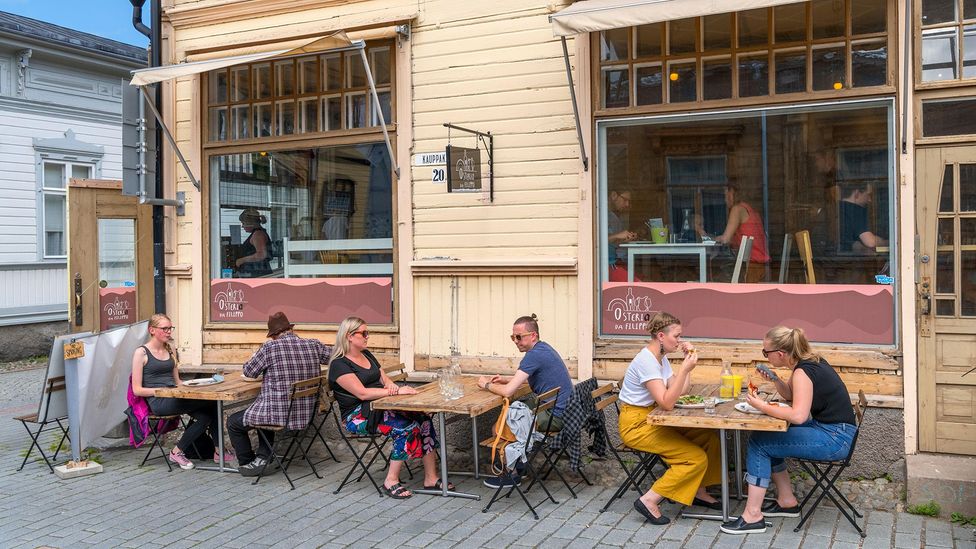 For Codrea-Roda, the factors driving women out of traditional workplaces are complex. "Some are being forced into it – I went freelance because I was made redundant," she says, but goes on to cite the "gender-based micro-aggressions and the small, almost invisible ways that women are made to feel like they don't belong in the office".
Kirsty Holden, who is now a blogger and founder of themoneysavingmum.com, says working for herself has been life-changing. "I am there for my children whenever they need me… I don't have to ask anybody to take time off. I don't have to ask anybody to take a holiday."
She is less financially secure and now works out of her own home, but feels the decision worked best for her circumstances.  
Yet though the self-employment arrangement may be ideal for some, Codrea-Roda is concerned for women's well-being on the whole.
"It's really worth emphasising that women are prepared to put themselves in a financially vulnerable position over staying in traditional employment because it's just worth it," she says. "Women don't feel like work is working for them, they feel like they have to go and strike out on their own. While that can be super empowering, it shouldn't be the case that you can't feel good and fulfilled in traditional employment and for an employer."