Being laid off from a job is never a pleasant experience, but Sweden's 'transition system' promises to do far more than just get you back on your feet.
I
It is one of the most stressful things that can happen: getting laid off from your job. If you've experienced it, you know the panic it can cause – worries about income, career, and, in some countries, healthcare.
But what if being laid off turned out to be the best thing that ever happened to you? And not thanks to good luck, but because there was a system in place designed specifically to unlock your potential and get you into a better job than before?

This is the promise of Sweden's unique 'transition system', a nationwide private welfare service for workers who have become recently unemployed due to redundancy. Companies pay into 'job security councils', which provide skilled coaches who pick you up, dust you down and match your skills and ambitions with the market. There are 16 of these organisations, each covering a different sector of the economy and tasked with finding new jobs for workers who have lost their jobs for economic reasons.
As a result, Sweden has the best re-employment rates in the developed world – about 90% of laid-off workers are back in work within a year, according to the OECD. This is drastically higher than France and Portugal, the OECD points out, which only place about 30% of workers within the year.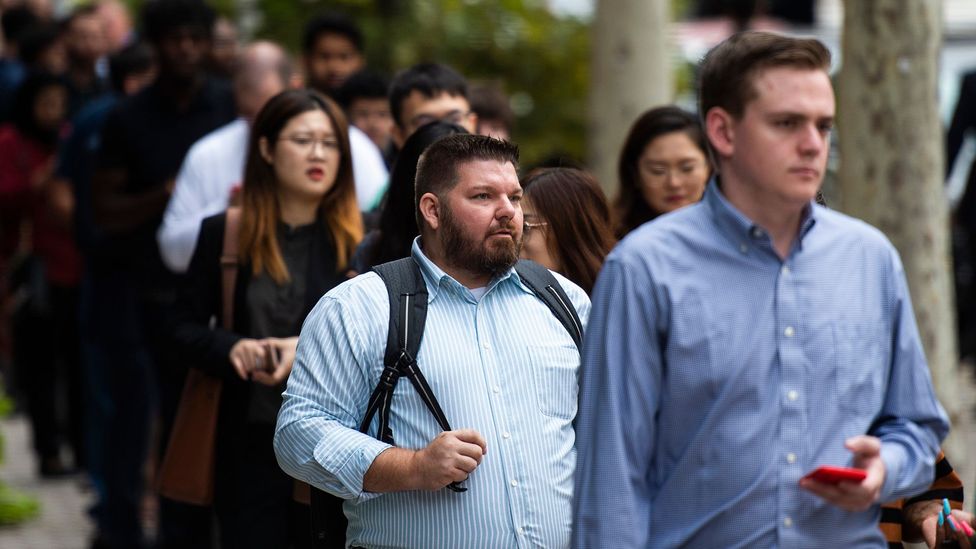 'Job security councils' help workers reskill, unlearn obsolete knowledge and overcome industry-specific challenges for those seeking a change (Credit: Getty Images)
Eva, 24, recently discovered this for herself. She left college as a graphic designer in 2016. Her job in Stockholm was going well, and her career seemed to be off to a flying start. But in early 2019, the company announced that it would have to make cuts due to redundancies. The atmosphere at work turned sour, and her colleagues became anxious. She began to lose sleep and worry constantly that she was next to go – even her boyfriend noticed a marked change in her demeanour.

In conversations with colleagues, Eva for the first time heard about the job security council. The company was covered by the scheme, which meant she was automatically assigned a personal job coach before she was laid off in June. The system kicks in as soon as layoffs are announced, to speed up the process of getting people into new jobs.
The coach spotted a gap in Eva's CV: technology had moved ahead, and Eva needed more training. The council paid for her to do an eight-week course in motion graphics at Berghs School of Communication.

In addition Eva's job coach trained her in interview techniques through role-play situations that boosted her confidence. Offers soon started coming in. After 15 rejections, she came top out of 150 applicants and nailed a new job, starting January 2020, with a significantly better salary than before.
Most people who come to us and get a new job think that dismissal was the beginning of something very good – Erica Sundberg
"I am so happy. I think I would have got a job eventually without the council, but thanks to them it has been a great experience," says Eva, who declined to give her surname, citing concerns that her new employer might misunderstand her motives for speaking to the media. "I felt more secure about the whole situation. I knew I wasn't alone, I could always talk to my advisor."
Like Eva, most Swedes who go through the transition system are employed again within six months. And, according to the OECD data, Swedish workers aged younger than 30 actually see their earnings increase after being laid off.

"Most people who come to us and get a new job think that dismissal was the beginning of something very good," says Erica Sundberg, the Stockholm regional chief of TRR, one of the biggest job security councils that covers white collar workers. 
A helping hand

In Sweden employers pay 0.3% of their total payroll into the job security councils, like an insurance policy against layoffs. During the good times, the money builds up; then, when there is a need to restructure or downsize, the councils are there to soften the blow. Workers have access to their services wherever trade unions have an agreement with employers – which in Sweden includes the overwhelming majority of workplaces, large and small, since 90% of employees work in unionised workplaces.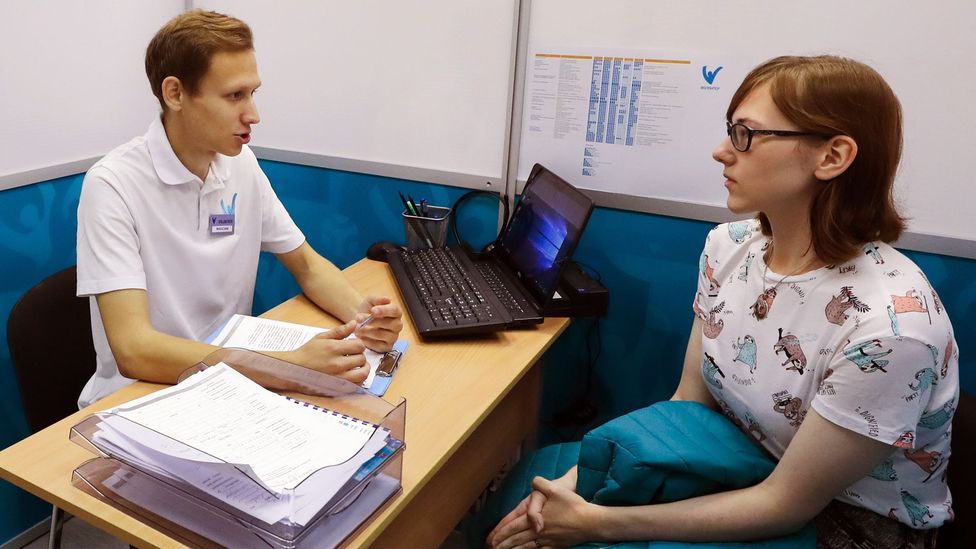 Swedish workers under 30 who are aided by the transition system earn higher wages, according to the OECD (Credit: Getty Images)
The councils are run in a 50-50 partnership between employers and trade unions – the government plays no part. They offer help over a five-year period from the date of the layoffs, so that people continue to get support if a new job doesn't work out.  

For individual businesses, the existence of this safety net makes it much easier to sell layoffs to the workforce, and ultimately to avoid industrial action in defence of jobs. For the economy as a whole, the transition system acts as a lubricant, taking the sting out of layoffs and making it easier for Swedish businesses to get rid of jobs made redundant by technology. Tech giant Ericsson, for example, has made thousands of layoffs in Sweden in recent years as the company has struggled to cut costs. The process has gone relatively smoothly, however, thanks partly to a buoyant job market but also the intervention of job security council TRR.
In most countries, there exists no additional support for laid-off workers apart from state-run schemes
TRR covers private sector businesses with a total of 950,000 employees. Its job coaches see around 13,000 people a year – a number that is now rising as the Swedish economy feels the impact of the global slowdown. During the third quarter of 2019, the number of laid-off employees seeking support from TRR increased by 30% compared to the same period last year.

Despite the tighter job market, two-thirds of laid-off staff who come to TRR end up in a job that has similar or better pay than the one they left, TRR's Sundberg says. The system also makes it easier for people to explore alternatives and change direction in their working lives, she adds, as these councils help guide Swedes through the shock of transition with psychotherapy.
"When we ask them afterwards, many people say: 'I should have done this a long time ago'," says Sundberg.
Using Sweden as a model

Sweden does offer state-run job centres, which do also endeavour to match unemployed people with job vacancies.
The public sector job service, however, serves a different purpose than the private job security councils; the public service is dominated either by the long-term unemployed, or by unskilled people trying to find their first jobs – typically young people without secondary education and newly arrived immigrants. The job councils, on the other hand, focus on re-skilling and re-placing those already in the labour market.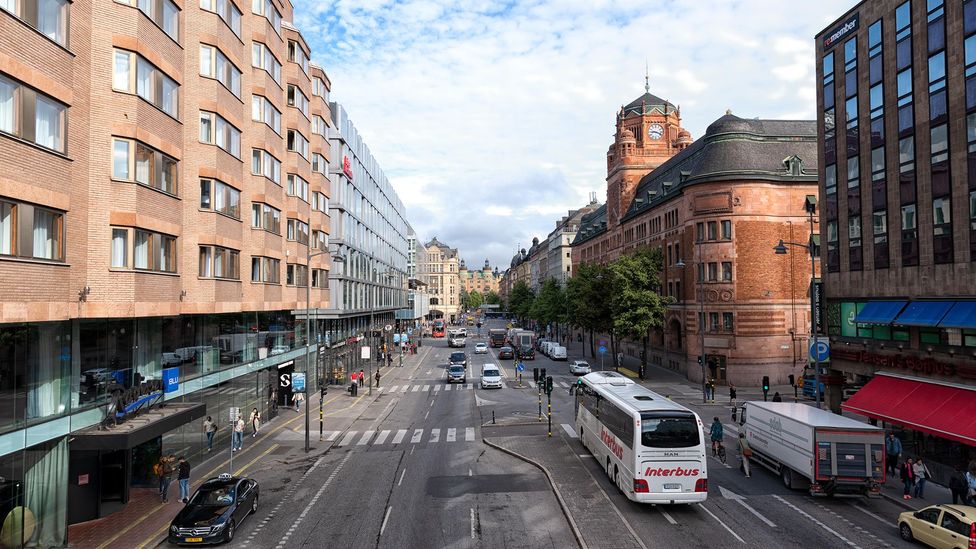 Sweden holds the title for the highest re-employment rate in the developed world: 90% of laid-off workers find new jobs within a year (Credit: Alamy)
There is some criticism of the privatised job council system, much of which centres on the idea that agencies don't do anything to help raise skill levels of employees not facing layoffs, since these councils only work with people who have lost, or are about to lose, their jobs. Additionally, it's quite a bit harder to place job seekers who haven't recently been in the workforce, which generally means that skilled workers partnering with the job security councils have a higher chance of getting a new position.
But, compared to other European countries, the Swedish system is efficient and has garnered attention internationally. The closest equivalent to the Swedish system is Germany's Transfermaßnahmen, or 'transfer measures', in which support for laid-off workers is partly financed by the employer and partly by the state. However, this only applies to large companies. And in general, current programmes in Europe more commonly focus on avoiding layoffs altogether, such as cuts in pay or working hours. In most countries, there exists no additional support for laid-off workers apart from state-run schemes. This applies in particular to the French system, but also to Belgium and the Netherlands, for example.
According to Lars Walter, professor in management at Gothenburg University, some countries in Europe are looking at similar systems to Sweden's, in terms of increasing the support for laid-off workers. But it is the close collaboration between employers and trade unions that makes the Swedish system unique, he says.
"You can create a security system like this in other countries – not necessarily with equal involvement of unions and employers like in Sweden, but with the same characteristics," Walter says.
No matter what support systems exist when changing jobs, nothing can ever eliminate the stress of finding out you are no longer needed and searching for somewhere you are. But in Stockholm, Eva is looking forward to starting her new job in January. She counts her blessings that the training, counselling and support she had from her job security council worked well for her.
"It was a shock to be laid off," she says. "But now I am with a better employer at a better workplace, and with more money."
David is a freelance journalist in Sweden, author of "Almost Perfect: How Sweden Works and What We Can Learn From It?" (2019).