Critics say giving workers unlimited time off can actually deter them from taking holidays - so are minimum leave policies the answer?
I
In 2014, the leadership at social media management company Buffer noticed something odd. Despite an unlimited leave policy implemented in 2012, employees were barely taking any holidays.
To encourage people to take more time off, Buffer – which employs remote workers globally, primarily in the US and Europe – introduced an incentive: a $1,000 annual holiday bonus to each employee (and an additional $500 per partner or family member). It was a roaring success. In fact, it was too successful, costing the company too much money. Buffer pulled the plug on the policy in June 2016.
Later that year, Buffer changed tack: instead of offering unlimited leave, it decided to strongly encourage employees to take a minimum of 15 work days off per year. Using an online planner, employees input leave requests and HR personnel track the number of days people take off via a collective calendar.
Buffer's minimum leave policy is unusual, even for a tech company. Unlimited time off is a much more common perk among start-ups and other tech firms – but despite the name, unlimited leave can feel like anything but. Often, workers are at the mercy of their workloads, managers and company culture, a situation which can discourage people to take a fair amount of leave.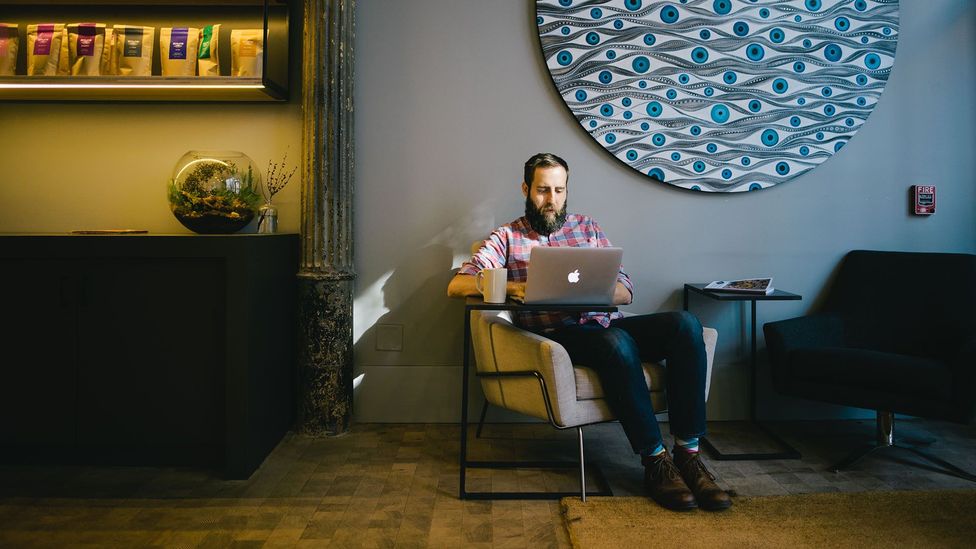 Josh Pigford, CEO of Baremetrics, requires his employees to take at least four weeks off per year (Credit: Stacy Allen)
Could insisting that people take a minimum number of days off be a better way to ward off burnout?
An overworked country
The United States is the only developed country with no federal law requiring employers to offer paid holidays to employees. Some 77% of employers in the US do offer paid holidays to workers but the amount varies from company to company, and overall US workers take fewer holidays than those in many other developed countries.
In 2014, the Organisation for Economic Cooperation and Development (OECD) found that US workers worked approximately 1,789 hours annually, ranking 16th compared to Mexico, which placed first with 2,228 hours, and Germany, which came in last at 1,366 hours.
In contrast, every country in the European Union is required by law to offer at least four weeks of paid holiday, with varying accrual policies per country (Austria takes the lead with 35 days of annual paid holiday). Similarly, in New Zealand, employers must provide employees with at least four weeks of paid holiday, not including public holidays or sick leave.
At Buffer, the switch to minimum leave was prompted by confusion. Employees struggled to understand how much leave was allowed, perhaps in part because there was no common yardstick. "People didn't know how much time everyone else was taking off, like, what is the norm?" says Hailley Griffis, Buffer's public relations head. "We don't want people to burn out. We want our employees to have the most balanced lifestyle they can."
Avoiding this confusion is a common theme among companies that have switched from unlimited to minimum leave. Josh Pigford, CEO of Baremetrics, a San Francisco-based remote analytics and forecast platform, scrapped his unlimited policy because people didn't "know the boundaries".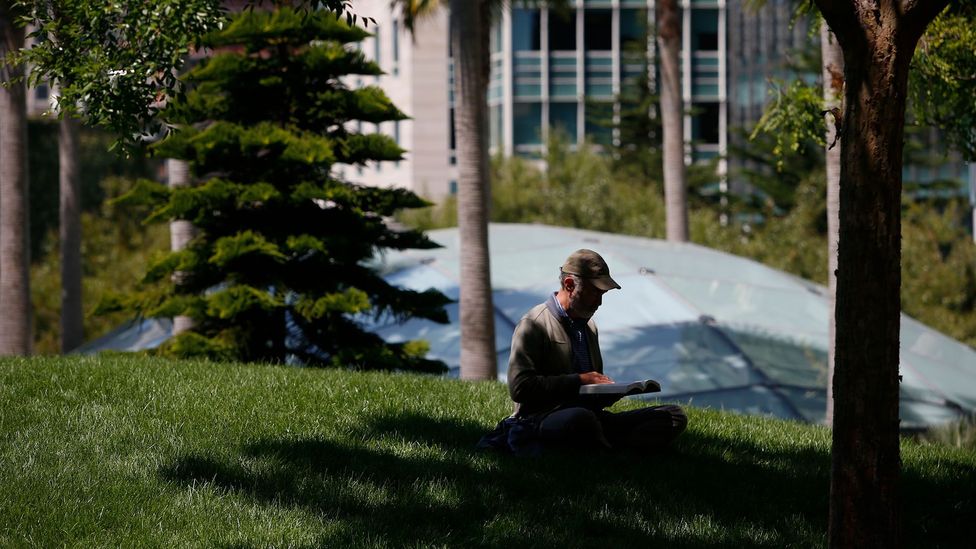 Without a yardstick to measure the appropriate amount of time away, workers often feel compelled to take fewer days off (Credit: Getty Images)
"The reality is, there are boundaries, like, you can't take all year off. So this results in people not taking time off or there being some animosity towards others who some might perceive as taking too much time off," he says.
Now, each employee has to take at least four weeks off per year with at least one one-week block of holiday included. Baremetrics tracks days off through a public spreadsheet, showing which employees are on track to reach the required minimum.
At Florida-based job-search firm Authentic Jobs, workers were worried that taking too many holidays would cause issues with their colleagues. According to founder and former CEO Cameron Moll: "You're always suspecting, 'Oh gosh, should I actually take this time off because my coworker hasn't taken this much time off'."
Once the firm shifted to minimum leave, the effects of the new policy were quick to manifest. Moll says there was an "immediate mental release" across employees that made them think differently about their time at – and away from – work.
EQ over IQ
Proponents of the unlimited leave model argue that it fosters trust among staff members and values their work-life balance. In a 2018 article Jenn Burton, an HR manager at San Francisco-based virtual assistant platform Equivity, wrote: "An employer who offers unlimited PTO [paid time off] is essentially telling its employees up front that trust is a cornerstone of their organisation."
Not all companies can simply implement UPTO and wish for success, however. Jiayi Bao, a PhD candidate researching human capital strategy and workplace diversity at the University of Pennsylvania's Wharton School of Business, believes that unlimited leave works better in "teams with greater cohesion and when companies provide the necessary cultures and systems".
I had the pressure of needing to prove myself and the mentality that I shouldn't take many days off – Melis Gurol
Most often, it's up to management to create a culture where workers feel comfortable taking leave, says Sir Cary Cooper, an organisational psychology professor at the University of Manchester. Many bosses lack the social and perceptive skills to detect employee burnout and remind ambitious employees of the importance of taking breaks.
"The root of why this doesn't happen is, unfortunately, both in the US, UK and many other developed countries, we promote people into managerial roles based on their technical skills, not their people skills. We don't have many line managers, bosses from shop floor to top floor, who have high EQ (emotional intelligence)."
Melis Gurol, a New York City-based consultant, can relate. "I started at my firm in February 2017 and in my first year, I took one day only...because we don't have a certain amount of days set, I had the pressure of needing to prove myself and the mentality that I shouldn't take many days off," the 29-year-old says.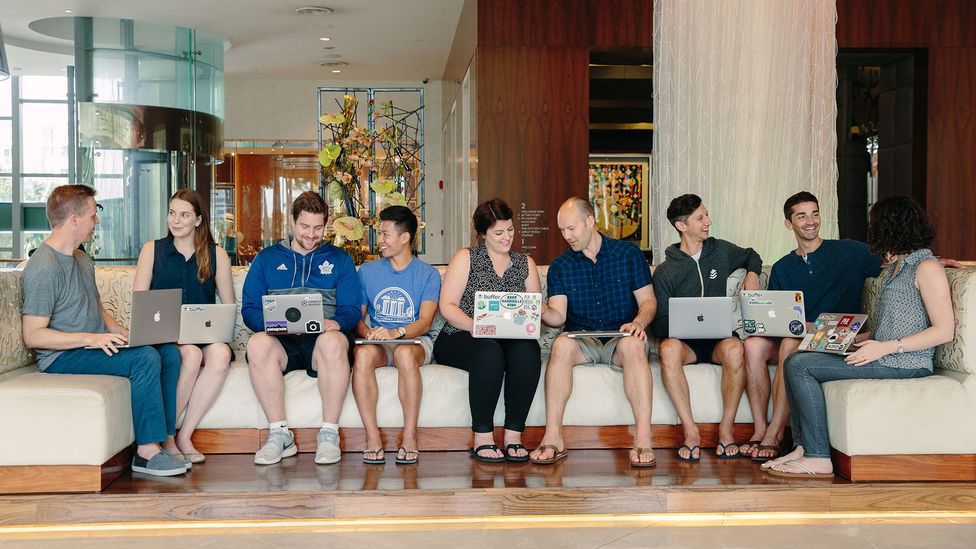 According to organisational psychologist Sir Cary Cooper, many managers lack the social and perceptive skills to detect employee burnout (Credit: Buffer Inc)
It's that kind of environment that Moll, Authentic Jobs' founder, has tried to avoid. "If I am running a company and someone says, 'I only need five days off', what is the environment at my company doing to suggest that the individual should only take five days off?" he asks.
Creating choices
While minimum leave policies don't operate solely on 'trust' placed in employees, it's not a model that is feasible for all companies – for those with tens of thousands of employees, tracking individual and collective leave, let alone scheduling individual holiday check-ins and reminders, would be very difficult to scale.
That said though, the switch isn't entirely impossible, according to Moll. "For me, it's about empowering the individuals and we can do that as much as we can through vacation policies…and offering someone the ability to decide what they do and don't want to do with their time."