An increasing number of brands are extending size ranges. It's an improvement for plus-size consumers – but are companies' motivations always in the right place?
N
Nothing makes Aisha Fairclough feel more like a valued shopper than when a retailer's clothing fits her. "Being able to walk into a store and find your size makes customers feel they are seen," she says. 
For years, this experience occurred infrequently for Fairclough, the cofounder of Body Confidence Canada, as few mass retailers sold styles in a wide range of sizes. Consumers like her, categorised as 'plus size', have mostly had to shop at speciality retailers for clothes, even though the average Canadian woman wears about a size 14 (a UK size 18). Most women in the US and UK also belong to this group, and have found shopping exhausting in an industry that has habitually excluded them to promote a thin and often unattainable ideal, even as consumers have increasingly worn larger sizes on average throughout the last few decades.
But during the past five years, the body positivity and fat acceptance movements have grown popular enough to influence mainstream culture. "Celebrities and fashion groups have outwardly endorsed plus-size models," says Tom Burgess, industry analyst for the US-based global market research firm IBISWorld. "Marketing campaigns, such as Dove's Real Beauty, encouraged body positivity, leading to growth in the downstream market as plus-size men and women spend more time on their image."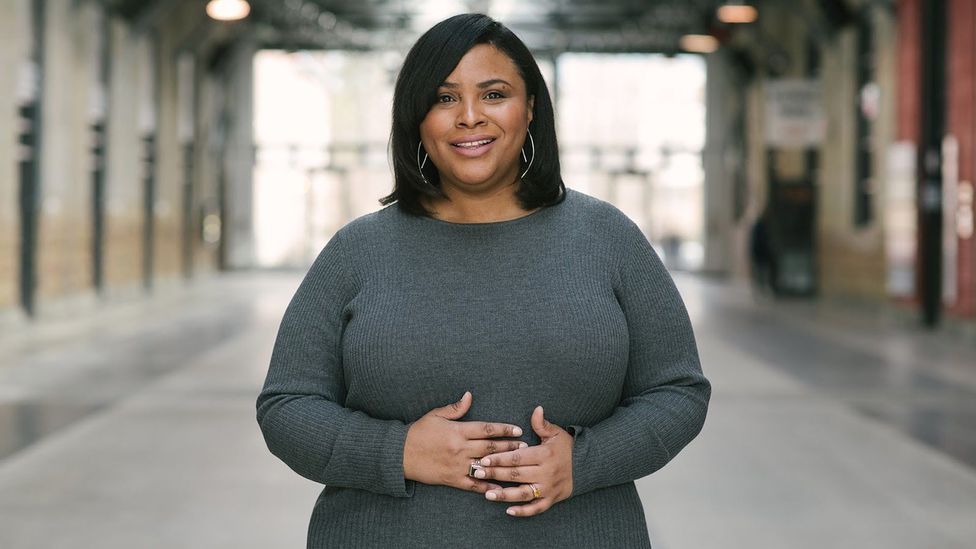 Customers including Aisha Fairclough have traditionally had to shop at plus-size-specific stores in order to find clothes in their sizes (Credit: Jessica Laforet)
As a result, both independent fashion brands and multinational corporations in North America and the UK have extended their size ranges. In fact, the plus-size market has been growing twice as fast as the straight-size market, says Alice Rodrigues, senior consultant at Alvanon, an international apparel-business consulting firm. In the UK, plus-size women's clothing stores had an average industry growth of 1.9% from 2015 to 2020, and a market size of £734m ($963m), according to IBISWorld. In contrast, the UK's clothing sector overall experienced a negative average industry growth of -0.8% during the same period. Even amid the pandemic, as fashion consumption drops, the plus-size clothing industry's profits are projected to grow. Similar trends can be found in the US, where the market value of the plus-size apparel industry has an estimated worth of $24bn (£18.3bn).
Following in the footsteps of companies such as H&M, Nike, Anthropologie, Asos and Reformation, Lululemon Athletica is one of the latest retailers to offer 'inclusive sizing'. The yoga outfitter announced in September that it had expanded its apparel to a US size 20 (UK size 24). The move comes seven years after the company's chairman Chip Wilson resigned following his remarks that "some women's bodies just don't actually work" for Lululemon's leggings. In 2005, Wilson said that selling clothes bigger than a size 12 (UK size 16) – the cut off for so-called 'straight sizes' – would be a "money loser" for his business.
As the plus-size market has opened up, many consumers who've been ignored by straight-size retailers for years are sceptical about the touted 'embrace of inclusivity'
But as the plus-size market has opened up, many consumers who've been ignored by straight-size retailers for years are sceptical about the touted 'embrace of inclusivity'. They may be on to something: marketing experts say that adding these sizes can help a brand appear more progressive and less elitist, and retailers stand to profit from size inclusion as the percentage of consumers who wear plus-size clothes rises.
'A slap in the face'
Yet, when companies do add plus-sized options, there are still many ways that they can strike the wrong chord with their target market. The British retailer New Look made international headlines in 2018 and faced accusations of instituting a "fat tax" after selling select plus-size garments for 15% more than the comparable garments in straight sizes. "Charging more for plus-size clothing is offensive and insulting because you are prioritising smaller-size customers," says Fairclough. "What's equitable about that?"
There's also concern that the traditional retailers broadening their ranges aren't truly inclusive because they offer a limited number of large sizes rather than a variety of them. "Inclusive sizing means that all bodies are included in fashion," says Fairclough. "Instead, it's like designers pick a number that they think is big enough to include plus sizes and they stop. Some brands have started to cater to modestly plus-size shoppers, but they have not gone far enough."
Thomaï Serdari, professor of marketing at New York University's Leonard N Stern School of Business, says that consumers consider it "a slap in the face" when a retailer launches a plus collection that only includes the smallest sizes in the category. It gives the impression that companies are just trying to grab a share of the market without a real commitment to the community. "This is really even more disrespectful for consumers," she says.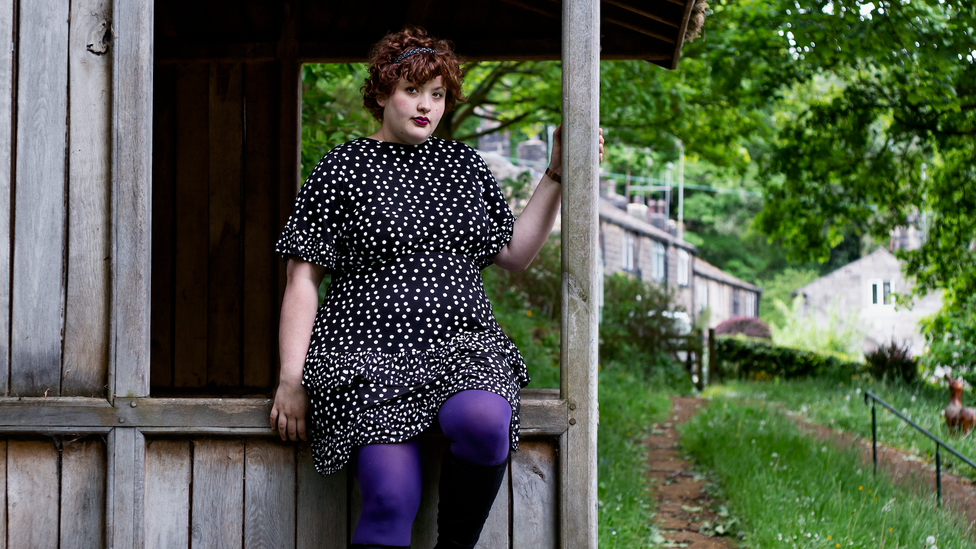 Marie Southard Ospina, who covers body image, says that in some cases, brands that add extended sizes are "virtue signalling" (Credit: Marie Southard Ospina)
Lululemon is already contending with concerns from members of the plus-size community who say that simply expanding to a size 20 doesn't cut it. In the US, where the Canadian company has a significant following, the average woman wears between a size 16 and 18 (UK size 20 and 22). This means that many consumers need sizes well beyond a 20. Fairclough, for example, says she wears between a size 18 and 22, depending on the clothing brand.
In response to the criticism that it is not inclusive enough, Lululemon reportedly took to social media to call the rollout of its additional sizes "a first step", suggesting that it will diversify its offerings in the future. "Earlier this year, we took the important first step toward creating a more inclusive product assortment by introducing new size range and fit offerings. This is just the beginning and we will continue to increase our size and fit offerings every season going forward," a Lululemon spokesperson told the BBC.
Marie Southard Ospina, a Hebden Bridge, UK-based journalist who covers body-image issues, says she suspected that the popularity of body positivity would lead brands to capitalise on the trend. "When I see brands with a history of either ignoring or outright belittling fat bodies try to get in on the trend by adding a few sizes, it doesn't feel like they care about fat people," she says. "Virtue signalling is definitely a good term for it."
Walk the walk
Misdeeds like charging customers more for plus sizes or speaking ill of women's bodies require brands to rehabilitate their image. But even as they make strides, companies shouldn't assume that consumers will forgive them, says Ludovica Cesareo, an assistant professor of marketing at the College of Business of Lehigh University in the US. "Just because you launch a plus-size line doesn't mean they're going to all of a sudden buy your brand," she says. "Consumers really care about values, and so they want to buy from brands that reflect the values they believe in."
It's like designers pick a number that they think is big enough to include plus sizes and they stop – Aisha Fairclough
Cesareo points to mainstream brands like Fabletics and Nike for offering plus size apparel years ago. She singles out Nike for including plus-size mannequins in its flagship London store in 2019, sending the message that the company values customers of all body types. At the time, Nike fielded some criticism from people incredulous that shoppers who wear plus sizes engage in physical fitness. Still, web searches for the brand's plus-size clothes spiked shortly after the mannequins debuted, drawing attention to the fact that people of all body types work out—a bigger body doesn't mean an inactive one.
Ospina agrees that she would much rather give her money to retailers that have made an effort to listen to plus-size consumers and hire plus-size people than those that have overlooked – or, worse – insulted the community. As a plus-size consumer, she opts for brands with a track record of caring about larger people, especially independent brands that "often have plus-size people at the helm of their business ­– or if they don't, they do their best to talk to, work with and centre fat folks as much as possible".
How to succeed in business
Ultimately, retailers must go beyond merely producing clothing in a range of sizes if they hope to succeed with a body-diverse clientele, asserts Cesareo. They have to connect on a personal level with consumers who wear plus-size clothes. That means signalling to shoppers that they are seen, understood and important to retailers.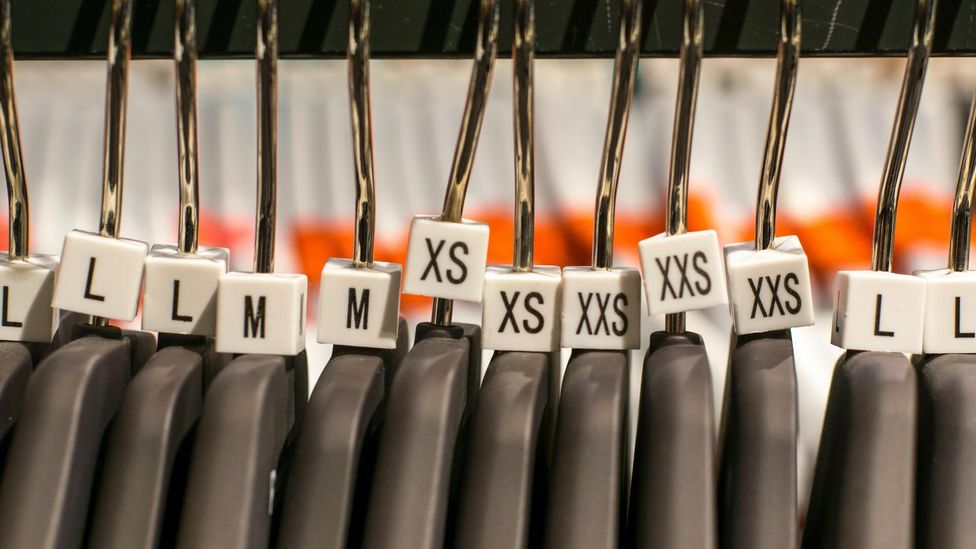 Although some have added extended sizes, few mass retailers cater to plus-size shoppers (Credit: Alamy)

Fairclough appreciates the Canadian brands and designers who served customers of all sizes before it became de rigueur. In this group, she includes designers such as Joseph Ribkoff, Anika Reid and Jeanie Becker as well as the retailer Toni Plus.

She remains wary, however, of companies that have just recently taken an interest in body diversity. "If brands, retailers and designers cared about plus-size consumers, then it wouldn't have taken until now to acknowledge that plus-size and fat consumers exist," she says. "Fat people have always needed clothing. It's disappointing that companies only started to see plus-size consumers as viable because of the dollar."

"We deserve the same range of fashion options and looks reflected in straight sizes," continues Fairclough. "We are not an afterthought."

EDITOR'S NOTE (02/11/2020): This article has been updated to include a comment from Lululemon.

;