As our short-term goals and milestones slip from our grasp, what can Olympians and other experts teach us about staying resilient and game-ready, even while in isolation?
T
The coronavirus has ostensibly put the world on hold. With stay-at-home orders in place, businesses closed, travel restricted and events scrapped, many of us are caught in limbo: the milestones we've been working toward – like university graduations or starting a new job – are suddenly postponed or cancelled altogether.
Thankfully, in most cases, these events haven't fully vanished from our lives – instead, they've shifted from our immediate sight to the distant horizon. So, in a state of lockdown, maintaining a healthy mental and physical foundation to get to the finish line – whenever that'll be – requires a special kind of grit and determination.
But how, exactly, are you supposed to stay game-ready when you're stuck in isolation, separated from many of the people and resources you're accustomed to? After all, you don't know when you're going to be called to rise to the challenge. And, in the interim, how do you cope with your lack of closure, and use the crisis as an opportunity to boost resilience and perform at your peak when the time comes?
So much for closure
Whether you're looking ahead to a difficult school exam, a competition or a public speaking appointment, fretting about your performance is a natural symptom of 'anticipatory emotions'.
These are feelings triggered by the anticipation of a future event that cause you to either take immediate pleasure in inevitable success, or, conversely, feel dread about impending failure, according to Chris Dawson, senior lecturer in business economics at the University of Bath. Balancing your expectations can be tricky, but in most cases, once the event has transpired, you can find at least partial relief in knowing the outcome.
We've been stripped of our chance to close the book on our anticipatory emotions, which means there's no way to experience closure
This is one reason why the coronavirus-induced postponements have made many of us feel so anxious about our short-term goals. We've been stripped of our chance to close the book on our anticipatory emotions – we're neither going to fail nor succeed, which means there's no way to experience closure.
Few are experiencing these feelings as acutely as Olympic athletes. The singular event that dictates the direction of many of their careers, health and purpose has disappeared. To add insult to injury, Japanese Prime Minister Shinzo Abe questions that we'll even hold the games at their new date of 23 July 2021.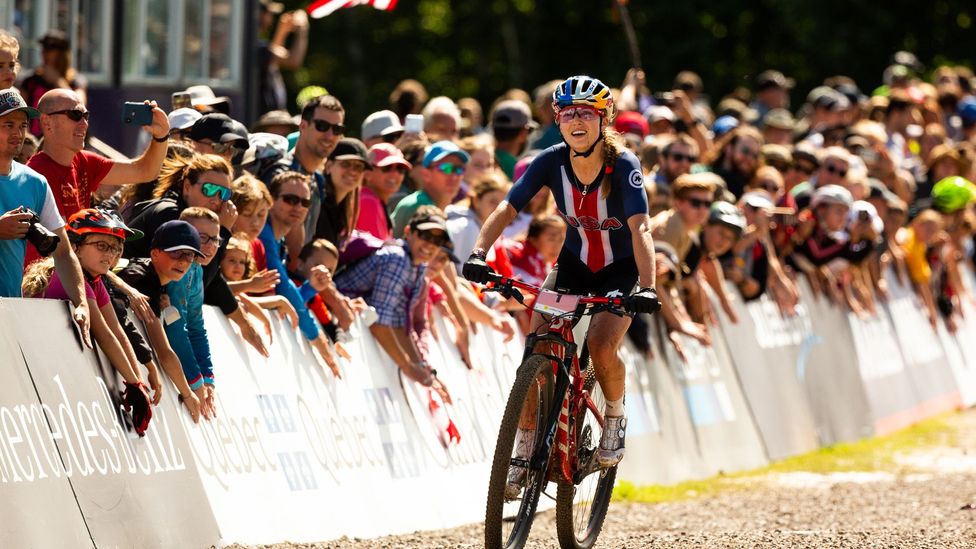 For mountain biker Kate Courtney, a yearlong postponement means having to maintain optimal fitness for far longer than she had planned (Credit: Getty Images)
Even being as prepared as they are, Olympic athletes are just as vulnerable to the effects of their own anticipatory emotions.
In the years leading up to the event, every moment of athletes' lives is spent in preparation. Each bite of food, exercise session and mental hurdle is logged, assessed and optimised by coaches and support staff to make their Olympic showing as dominant as possible. But in the wake of the postponement, without a release valve for the pressure and anticipation, Olympians – like all of us − now carry a severe emotional burden.
Mountain biker Kate Courtney, who was already cruising in peak form with a qualification when the news broke, has had her momentum grind to a halt. The California-born cyclist charged into 2020 as the most recent Mountain Bike World Cup champion. A yearlong postponement of the event now means having to maintain optimal fitness for far longer than she had planned.
Being the best in the world only amplifies the pressure to stay game-ready
Luckily, Courtney will not lose her spot coming into next year − qualifications carry over automatically. But when you're at the very top of your game, "the amount of stress it takes to gain that 1% − or less than 1% − improvement to maintain" your top form is nearly inconceivable, says endurance sport consultant Corey Hart. Being the best in the world only amplifies the pressure to stay game-ready.
In order to move forward and tackle the grief, Courtney recommends first leaning into your disappointment and anger. She's done so with a "wallow week", stepping back from work and indulging in activities that are better for her mental health. "I'm drinking wine and going for hikes and riding what feels fun for a week. I needed the time to process that emotional zone," she says. "That week was important to acknowledge that loss, but then it's helpful to move on and get that perspective."
It may also be helpful to keep a journal as a way to come to terms with your predicament and ensure your future actions are in line with your emotional well-being, Courtney says. Like her, you can also create a 'vision board' of life goals outside of your career, and find ways to make incremental progress even during the pandemic.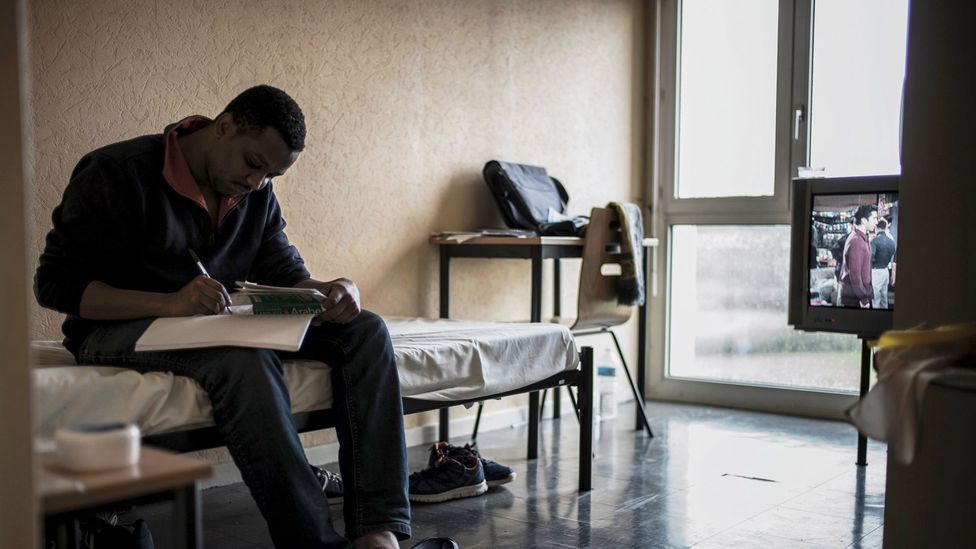 Keeping a journal can help to track your emotional well-being, and therefore ensure your actions are in line with your health (Credit: Getty Images)
The next step is creating and maintaining a new routine, a critical piece in keeping yourself game-ready, says Matthew Cunliffe, a sport psychologist with Team Great Britain. Doing so means accepting the things you can't control (in Courtney's case, when races will resume) and taking ownership over the things you can (like daily exercise and meditation).
Courtney admits that like anyone else whose life is on pause during the pandemic, adapting to a new normal comes with discomfort. It's taxing to shift gears and slow down from an Olympic pace, and doing so can often feel pointless, she says. Even still, she thinks "sometimes these breaks can shoot you forward in a really big way if you lean into them."
"It's not about feeling amazing right now and resetting immediately and getting back to working as hard as you can," she says.
Think like an understudy
While many of us are still finding our footing, for some, staying game-ready is a central part of their job responsibilities.
Emily Goldberg, a Chicago-based musical theatre actress, has worked as an understudy for 16 roles over the course of her career. It's the understudy's duty to know the roles of other actors – their lines, singing parts, choreography, backstage routes and costume changes – to act as a replacement for them at a moment's notice. If an actor calls in sick an hour before the performance, or they injure themselves in the middle of the first act, the understudy must be prepared to leap into the spotlight and take over.
You've got to keep instilling yourself with a little bit of fear – Emily Goldberg
"There is that extra pressure that you've got to put on yourself," to be prepared, even though you can't predict when you'll have to step up, Goldberg says. "You've got to keep instilling yourself with a little bit of fear."
Staying game-ready requires finding a process that allows for continual adjustment. For Goldberg, this means waiting to fully memorise a script before she works with the director to find out what subtleties they might want out of it. By preparing too early and holding too tightly to one idea, you can restrict yourself from doing your best work, she says. "I could be learning something today that won't even exist tomorrow. You've just got to keep telling yourself, 'What if?'"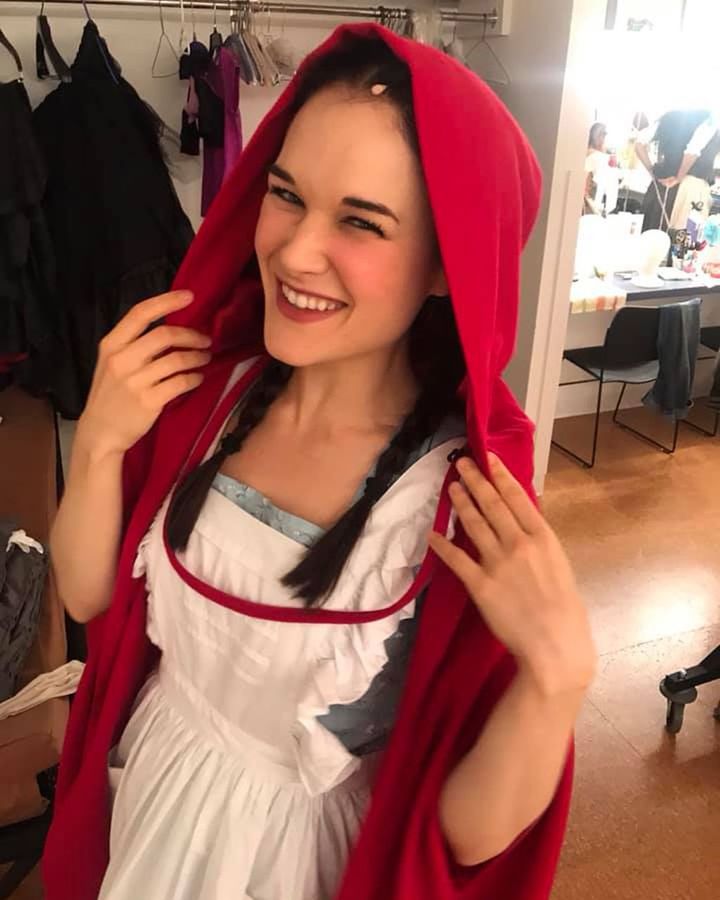 Actress Emily Goldberg has only been called to fill in five times during the 16 roles she's understudied for (Credit: Emily Goldberg)
But no matter how prepared she is, if the show runs smoothly and actors are able to make their call times, she'll never get the chance to step on stage. Out of the 16 roles Goldberg has understudied for, she's been called up only five times. And just like for Olympic athletes or outgoing graduates, the lack of closure can have longstanding effects.
"It feels like the process is incomplete," she says. "Like I'm mourning for something that never came to light, or reached its full potential."
The optimist's spin
Although it's likely you're feeling at least some frustration over the postponement of your important event, there may be a silver lining after all – a second chance to make up for a missed opportunity.
Keegan Swenson – a 26-year-old top-rated cyclist from the US state of Utah – found himself in a unique position when the Olympics postponement was announced on 24 March. He hadn't yet qualified for a spot, and was doubtful that the US cycling team could secure enough points to guarantee him a position.
The delay, despite its disruption to his racing schedule, has granted him a second chance to get to the top of his game when he attempts to requalify alongside his peers in 2021. Because he hadn't met his hope of reaching the Olympics before the postponement, the time he's been given to improve his skills has translated to even higher expectations for his year ahead.
As far as I'm concerned, it's just more time to train – Keegan Swenson
With a renewed chance to achieve his goal, Swenson now offers an optimist's viewpoint on taking full opportunity of a turbulent moment. "As far as I'm concerned, it's just more time to train," he says.
But just as important as honing skills is taking a breath and gaining perspective on your own well-being, a luxury not usually afforded to people using tunnel vision to reach their goals, says clinical sport psychologist Kristin Keim. Lingering for a moment in self-reflection is key here, she says. It takes time to steer your negative emotions into a productive direction – but the benefits of doing so can be well worth the effort. Research shows that experiencing an unexpected setback can give anyone the fuel to propel ahead later in their career, and eventually live longer and more successful lives as a result.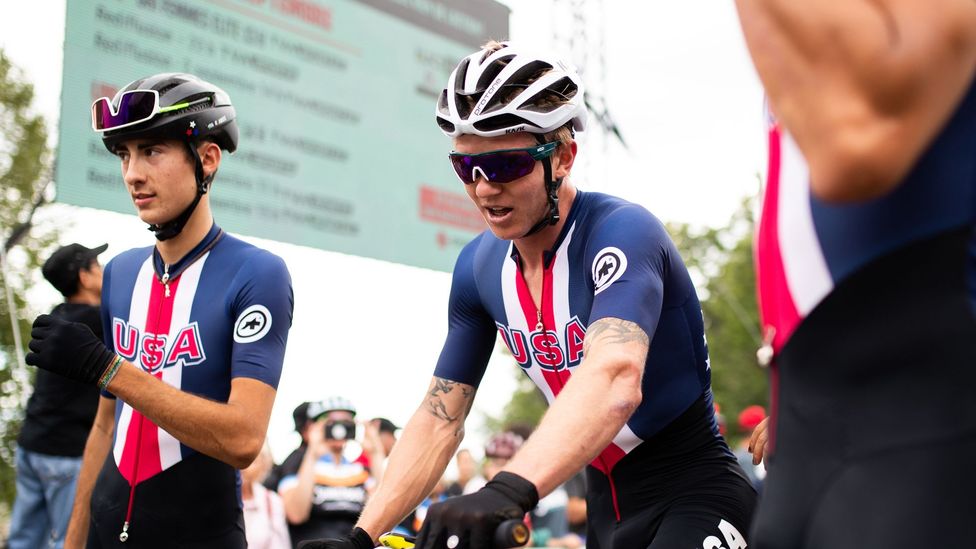 With more time to train, Keegan Swenson sees the postponement as a second chance for him to qualify for the Olympics (Credit: Getty Images)
Keim has thus advised her Olympic athletes – qualified or not – to get in touch with the long-term state of their mental health and search for problem areas they might have overlooked before lockdown. The goal is not only to discover new methods of staying motivated, but to investigate the deeper emotional mechanisms that guide all of our behaviour.
"Maybe I was already strangling and stressed out [before the postponement]," she tells them to consider. "Maybe this is the universe saying I need to breathe."
By looking inward and being honest about their limitations, anyone – not just athletes – can emerge from the crisis with a newfound understanding of their own needs, and healthier solutions to address them, Keim says. Once this knowledge is in hand, the final ingredient is the determination to act.
As you carry forward into the unknown, keeping your goals in sight even amid the uncertainty and worry, you may not get the chance to find closure today, this week, or even this year. But by taking a page from the book of those whose job it is to stay game-ready, you too can conquer negative reactions and stay at the top of your game.