Applying for jobs online can take hours of candidates' time. Why do employers favour this kind of process and is there any way to make it less tedious?
J
Jennifer Buege can spend up to two hours applying for a single job. The 48-year-old editor, based in Minneapolis in the US, was made redundant from her job in March at in-flight magazine Delta Sky along with over a dozen of her colleagues. The Covid-19 pandemic has caused a spike in global job losses, and she's one of millions of workers now looking for a new role in the US, where the unemployment rate jumped from 3.5% in February to 14.7% in April.
Most applicants have no choice but to turn to job portals and applicant tracking systems (ATS) – software applications that firms and recruiters use to sift candidates efficiently. For candidates, completing these online applications can be a long and tedious process; Buege must tailor her curriculum vitae (CV, or resume for those in the US) and cover letter to highlight her relevant experience as well as navigate each company's software. In some cases, that means retyping her CV in its entirety to populate the application's required fields.
While some firms are moving away from these clunky online systems, many more are sticking with them
And while some firms are moving away from these clunky online systems, many more are sticking with them. So what is it about these systems that companies like – and for those finding themselves jobless because of the pandemic, is there a way to make using them less painful?  
Streamlining candidate filtering
A recent survey by recruitment solutions firm Yello found that of 200 US hiring authorities across businesses of all sizes, 73% used talent acquisition software to source, track, analyse and onboard new recruits. When it comes to US Fortune 500 companies,  99% use popular ATS providers like Workday and Taleo. These systems simplify the hiring process for the employer, allowing them to customise questions, set filters based on requirements and credentials, and automate the bulk of the filtering labour so the pool is quickly narrowed down to the most qualified candidates.
Workday, which was founded in 2005, is a reflection of old-school HR software. Applicants usually make an account, before uploading their CV to the system, which parses their details into the application. But often this requires making tweaks or – in some cases – retyping the same information. While Workday is designed to transfer information from the uploaded job information into the portal's designated fields, the accuracy of the transfer varies wildly as some resume layouts are more ATS-friendly than others.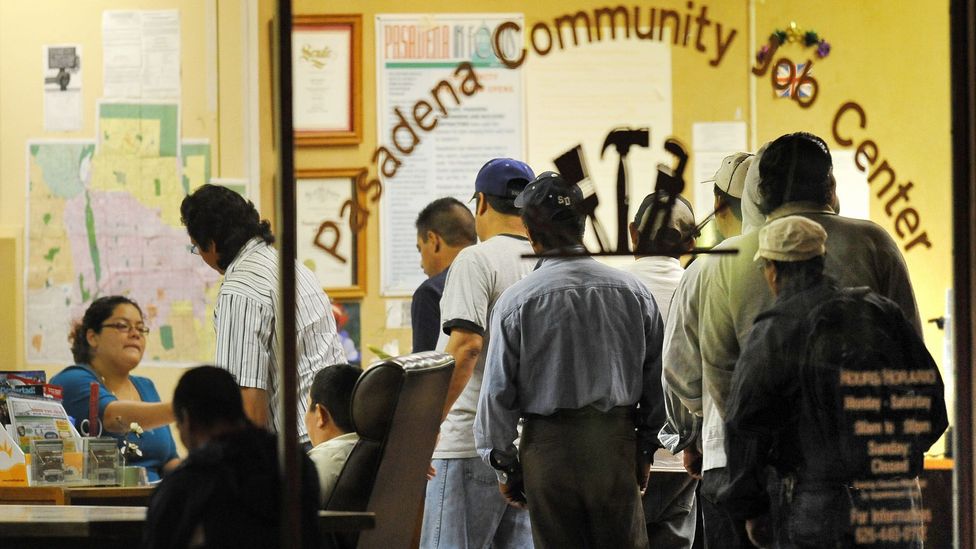 The Covid-19 pandemic has caused a spike in global job losses, including in the US where unemployment leapt from 3.5% in February to 14.7% in April (Credit: Getty Images)
Workday, as well as newer platforms like those from recruiting software companies Greenhouse or Lever, offer applicants the option of using their LinkedIn profile instead of a CV, and the process of retyping has been eliminated. However, on that same preliminary application they may also encounter customised questions; a recent application for an engineering role at a software company asked candidates to explain why they wanted to work there, describe something they were "intellectually curious or passionate about" and explain web cookies to someone non-technical. A similar position at a different firm asked applicants to explain why they were a good fit for the role and describe their proudest professional accomplishment. While there may be some overlap across job applications and candidates can tweak responses to fit each company's particular slant, filling in these applications is still a significant investment of time.
While there's been a noticeable shift towards more candidate-friendly application methods in the last few years, these are still not the predominant model. LinkedIn's Easy Apply button on job listings allows candidates to submit their LinkedIn profile without any additional materials through a single click, but of the 104,600 New York-based positions listed on Linkedin within the past month, only 11,926 allow for an Easy Apply, with the rest relying on an external ATS to manage applications.
According to Jeff Jewett, founder of LayOffers, a California-based hiring platform designed to track and combat Covid-19 job losses, companies have a good reason for shunning the easy apply method. "The biggest issue you have with making it easier for candidates to apply is that as a hiring manager, you're having to sift through more and more unqualified candidates," he says. Candidates have always applied for "reach" or "aspirational" jobs, he says, so hiring managers were already being bombarded with people who'd never make the cut. "So the real value where ATS systems are going is leveraging artificial intelligence and machine learning to start to do that matching and scoring and prioritisation automatically."
No 'human' in HR
Yet what serves the employer well may not serve the prospective employee. According to a CareerBuilder survey, 60% of candidates may give up on an application midway if it's too long or complicated. For Buege, a clunky application process is a likely signifier of a company's attitude towards its employees or overall culture. It's also a dispiriting process; even though the seasoned content strategist and communications expert is only applying for jobs within her reach, she receives a personalised response just 5% of the time. "Going through all these portals and seeing how people hire really gives me a feel for the companies, and I have to say, that not many of them come off looking very good," she says. "I really wonder where the human in human resources has gone."
According to a CareerBuilder survey, 60% of candidates may give up on an application midway if it's too long or complicated
When asked why ATS aren't more candidate-friendly, Jared Lucas, chief people officer at software company MobileIron and former HR director at LinkedIn, notes that it comes down to the priorities of the software company – it's in their best interest to please the people purchasing their product first. Lucas, whose background also includes two years as an HR manager at tech giant HP during a period when they had 19,000 job listings posted at any given time, estimates that he's hired over 900 people within his six years at MobileIron. Yet, despite over a decade spent working in HR, he still hasn't seen an ATS that satisfies both employers and applicants. At best, the ATS may send an automated email to a candidate if they've been rejected, but even that minimal level of courtesy is rare and not altogether helpful. "Okay, I've been rejected," says Lucas. "But why?"
But from a hiring manager's perspective, applicant tracking systems are a gift, especially now when recruitment teams themselves are stretched thin and faced with a greater volume of applicants for every open role. At their most basic, they can collate the data from every applicant's resume and display it in a searchable spreadsheet, allowing a hiring manager to filter applicants based on qualifications or keywords. With the more advanced software, algorithms are able to stratify candidates without human oversight, presenting the hiring manager with a sifted pool of priority applicants whose resumes and responses closely match a predetermined set of qualifiers.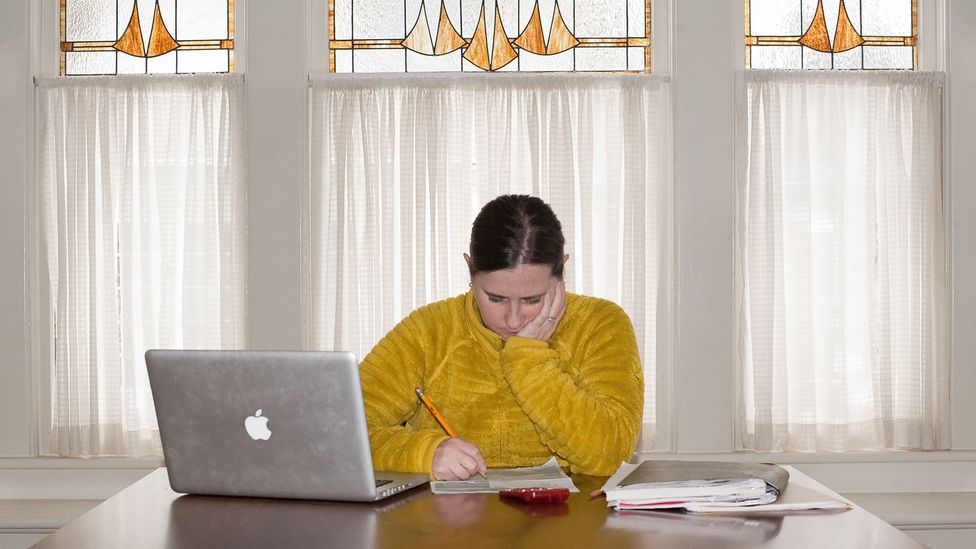 Candidates say clunky job application processes are dispiriting, even if the process makes it easier for employers to sift out promising candidates (Credit: Getty Images)
Not only does this eliminate work for recruiters, but according to Sarah Hooker, director of product marketing at software provider Greenhouse, it also demonstrates a key component of the hiring company's internal systems to the applicant, giving them an additional opportunity to woo and impress potential recruits with a sneak peek into their management style and resources.
Customise, personalise
While technology will continue to improve in ways that benefit both parties — Jewett points to advances in machine learning that'll enable the system to recognise and tag resumes with keyword synonyms or phrasing variations instead of letting them fall through the cracks — there's never going to be an application system that makes applying fun for everyone.
However, there are some steps candidates can take to avoid a permanent place within the career portal black hole. "When they have taken the time to customise their resume to the job, I think that is always time well spent," says Lucas, adding that instead of applying for a 100 jobs with a template resume, it's in a candidate's best interest to select their top 20 postings and then write thoughtful covering letters with warm, personalised introductions.
So for now, Buege will be doing just that. "It's a really tough atmosphere right now and I'm going to keep trying and using these portals, but gosh I wish someone would come up with an even better portal that was super applicant-friendly," she says.