As companies around the world rush to implement diversity and inclusion programmes, the burden to launch these initiatives are unduly falling on employees of colour.
A
Amid the unsettling reality of the Covid-19 pandemic, another major epidemic has had global citizens reeling: racism. The deaths of black Americans George Floyd, Breonna Taylor and Ahmaud Arbery ignited the Black Lives Matter movement in June, with protests that spread beyond US borders and around the world.
In the wake of Black Lives Matter, companies across the globe have put new emphasis on diversity – adding people of colour to their ranks, implementing bias training and attempting to lift marginalised voices. It's welcome news, but also a double-edged sword for people of colour (POC) and black, indigenous and people of colour (BIPOC), as employers disproportionately lean on them to come up with initiatives, join committees and help formulate diversity game plans.
People of colour are often tasked with this heavy lift while juggling their usual duties amid the coronavirus crisis – and not being offered additional compensation for the work. The burden also carries a high emotional price tag.
"It's not that [companies] don't know where else to turn – they are doing what's easiest and most convenient," says Shereen Daniels, managing director of HR Rewired, a London-based organisation that facilitates anti-racist and equality workshops. She adds that many companies have not taken the time to acknowledge their own failings in this area, and instead have come up with knee-jerk solutions.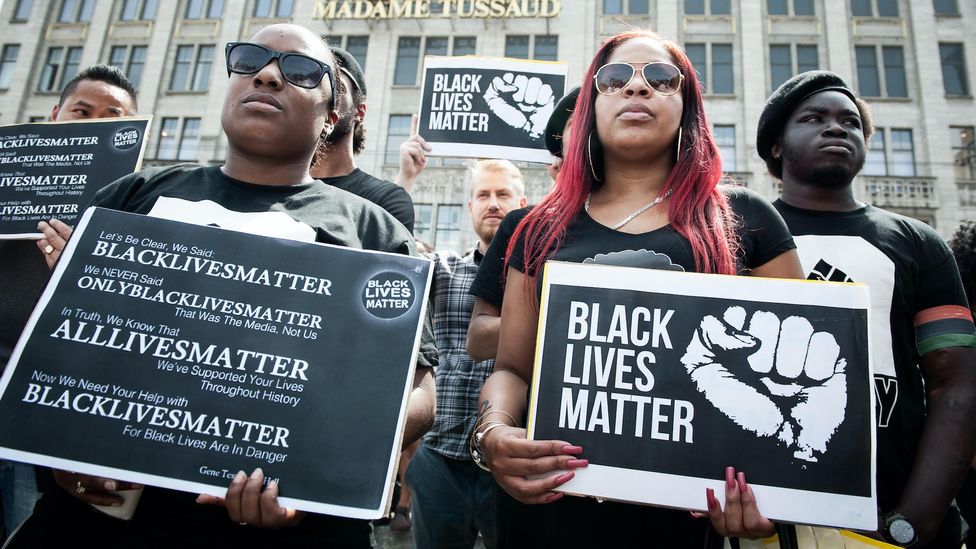 Black Lives Matter protests around the world have sparked many companies to quickly create diversity, equity and inclusion programmes (Credit: Alamy)
On the surface it looks like these organisations are taking meaningful action, but underneath, she says, they are treating diversity and inclusion as a tick-the box-exercise.
Stressed by the spotlight
"Just as you wouldn't lean on a volunteer task force of employees to spearhead your compensation planning or finance operations, you shouldn't do the same with diversity, equity and inclusion," says Tara Johnson, a diversity consultant in New York. Yet many companies lean on – and even pressure – workers of colour to raise their hands. In some cases, they even volunteer employees without their consent.
Daniels says she has heard numerous stories of workers of colour being asked to write anti-racism statements; draft updated diversity, equity and inclusion strategies; sit in on meetings with board directors to sign off on communications; give the 'POC view' on PR and marketing; and be available for any questions about "this black stuff".
It's not that [companies] don't know where else to turn – they are doing what's easiest and most convenient – Shereen Daniels
It's not just the expectation to take on more projects, however – it's an ongoing ask. Daniels also says that line managers have told people of colour to be "on call" to answer any questions about Black Lives Matter, and help in whatever way they can. "Yet there is no conversation about how they are feeling, what support they need, if they are willing and able to help, how their workload will be adjusted accordingly and how they will be recognised. Organisations are metaphorically clicking their fingers and expecting POC to come running," says Daniels.
Some workers are angry and frustrated. "For years they have been ignored and their concerns swept under the carpet, and now these same leaders are tripping over themselves to get their views," she adds. And, in some organisations, people of colour can also be penalised for non-participation.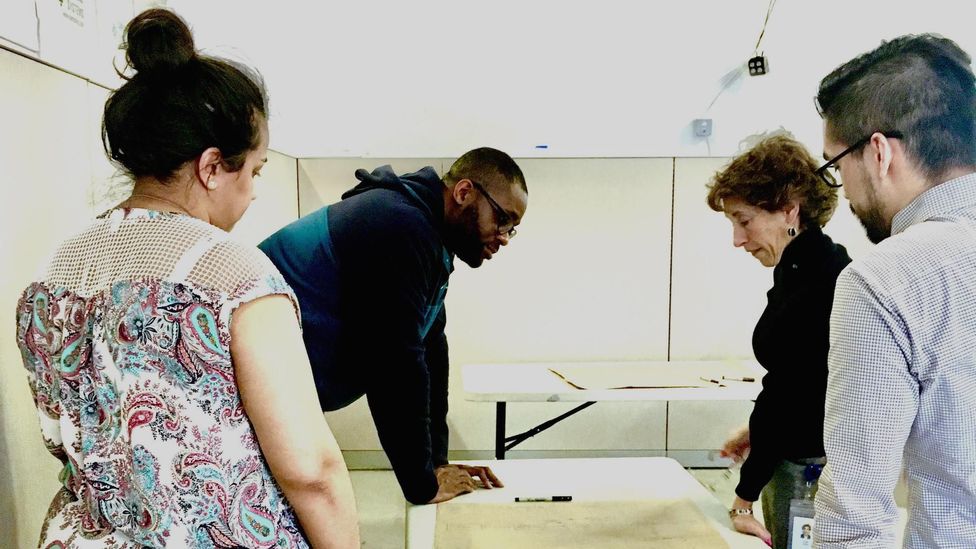 Workers of colour are often volunteered to draft diversity programme strategies – in many cases without extra compensation or recognition (Credit: Alamy)
Such tasks can cause stress and anxiety. Will workers of colour face reprisals and repercussions if they speak the truth? How will they manage their increased workload if they take on new tasks? Will they let down their colleagues of colour if they don't step up to the task? Will these colleagues blame them if leadership doesn't follow through?
These are just some of the issues that can arise, says Stacie CC Graham, a London-based diversity, equity and inclusion trainer. "It's wrong to assume that simply because someone identifies as BIPOC they are interested or qualified in doing equity, diversity and inclusion work. They may experience shame or resentment in this case."
Beyond just the time that it takes to work on these projects, and the stress from carrying a workplace's burden, it's also onerous to educate others about the pain of systemic racial discrimination. Employers often make the mistake of not acknowledging that these initiatives are different and, in many ways, much harder than others, which increases the emotional burden for participants.
"It amounts to asking a person to relive his or her trauma, time and time again," says Rosalind Chow, associate professor of organisational behaviour and theory at Carnegie Mellon University's Tepper School of Business in the US city of Pittsburgh. "Leaders also haven't been thoughtful in ensuring the continued psychological safety of the employees who engage in this kind of 'emotional labour' for the company."
For years [POC] have been ignored and their concerns swept under the carpet, and now these same leaders are tripping over themselves to get their views – Shereen Daniels
Lisa Kepinski, founder and director of the Inclusion Institute in Nesselwang, Germany, and co-author of the Inclusion Nudges Guidebook, says that involvement in these "extracurricular" corporate activities can have a negative impact on people of colour, such as lower performance ratings, more stress, higher attrition and lower engagement. "These reflect the structural inequalities due to the framing of DEI [diversity, equity and inclusion] as a 'minority' thing," says Kepinski. This work can be seen as less important as a result.
Lip service or efficacy?
Although some companies aren't taking the right tack with their staff, others do seem to be making moves in the right direction.
David Rock, CEO and founder of the NeuroLeadership Institute, a New York City-based research organisation focused on the science of leadership, works with major international companies on diversity and inclusion efforts. He says there are dozens of examples of organisations stepping up, with many donating significant sums to further equity efforts.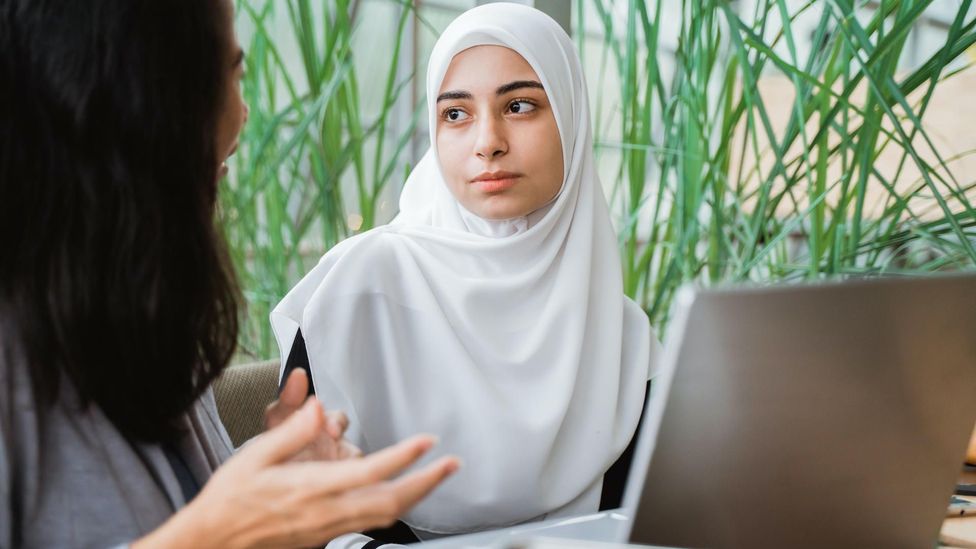 It can be incredibly taxing to take on the burden of leading diversity initiatives, as these employees shoulder expectations of both bosses and colleagues (Credit: Alamy)
Of course, large-scale internal overhauls and major donations are helpful. But the organisations that have been – and will be – the most successful in helping to combat systemic racism do so in a way that's supportive, empowering and strategic.
"Effectiveness in diversity, equity and inclusion is similar to effectiveness in most organisational change initiatives or strategy – the key difference lies in implementation, through which you are able to gauge the sense of leadership and organisational commitment," says Dion Bullock, equity, inclusion and belonging strategy lead at Bravely, an online employee platform. The programmes that have been most successful, he adds, are those that create processes that make everyone accountable for implementing the work; balance the programme work and responsibility with an employee's main role; and compensate or recognise the work for advancement opportunities.
And, although companies have quickly been spinning up diversity programmes with various approaches, their success will be contingent on the notion that combating systemic racism is not just a quarterly goal or a one-year initiative. "This work requires leaders to fundamentally rethink how their entire organisation operates – how they design and share products and services, how they engage their customers, how they source and pay vendors, how they attract and grow talent, etc," says Bullock.
No doubt, there is a lot of talk – and results are yet to be seen. HR Rewired's Daniels is a bit sceptical of corporate programmes so far. "As for companies that are impressive, it's slim pickings I'm afraid. A lot are still making excuses and can't even write a statement or communicate with their teams. The ones who are doing something have at least held listening forums and are building ally-ship programmes. I think it's too early to give any gold stars."
Beyond the time that it takes to work on these projects, it's also onerous to educate others about the pain of systemic racial discrimination
Rock agrees that it's premature to start handing out accolades, but says that "it is easy for employees to work out how 'real' [a company's] commitment is". "When employees, especially people of colour, notice a true commitment to investing internally and externally, this is likely to be intrinsically rewarding, by activating an increase in their sense of fairness – one of the big drivers of motivation in the brain."

'Only say yes if you want to'

Amid all of the doom and gloom about people of colour being asked to participate in these programmes, it's important to point out that, in some cases, workers benefit from getting involved.

For those who want to take on the labour, there's potential upside of increased leadership, responsibility and voice, says Thomas Sasso, an assistant professor with the department of management at the Gordon S Lang School of Business and Economics at the University of Guelph in Ontario. "If there is trust that the organisation will engage meaningfully in this process, this can increase organisational commitment, job satisfaction, organisational-citizenship behaviours and other positive employee and organisational outcomes."

So, if you're a person of colour being tapped to contribute? Make sure you have details and for how much you'll be expected to contribute, address logistics concerns around your existing work and know who else is on your team. And, most importantly, only say yes if you want to, advises Natasha Aruliah, consultant and coach on social justice, equity, diversity and inclusion in Vancouver. "If you're uncomfortable or it's not in your wheelhouse, don't do it."

;