Many New Zealanders leave home to explore opportunities abroad. But amid the pandemic, Kiwis are returning – which means big benefits.
I
In mid-March, after US President Donald Trump announced plans to close borders and New York began its months-long shutdown due to Covid-19, Hannah Reid boarded a plane home to New Zealand. Before the pandemic hit, she'd been studying for a postgraduate law qualification at New York City's elite Columbia University, with the intention of trying her luck in the city's cut-throat legal world. 
"Something like this just put a lot of things into perspective," says Reid, 27. "Suddenly, the $200,000 salaries at New York law firms don't look as sparkly and attractive, when it comes to the health risk and the lockdown." 
Reid (pictured above) is now back in Auckland working at her old job at a New Zealand law firm. "The way the US dealt with Covid, and the way Covid affected New York, just really cemented my thinking, and made me glad that I made the decision that I did," she says. "Coming back to New Zealand – if there's one word to describe it, it was relief."
Kiwis across the world are coming home to roost, rather than waiting out the pandemic overseas. Their home country's success in mostly eliminating the virus has encouraged many to return home and enjoy a safe haven, where masks and sheltering in place aren't part of normal life. Job losses and travel restrictions have created further incentives for natives pack up their overseas lives and return.
Coming back to New Zealand – if there's one word to describe it, it was relief – Hannah Reid
Nearly 50,000 New Zealanders have returned since the start of the year. Many, like Reid, intend to remain in New Zealand, cutting short their stints abroad. At this point, it's hard to say how many others may also return, says sociologist Paul Spoonley of Massey University in Auckland. He anticipates as many as 100,000 people, or 10% of the total overseas population, will return depending on how long the pandemic and related economic crises continue. "If it continues for more than a few more months, then the numbers returning will undoubtedly increase." 
New Zealand faces a unique opportunity. No other country in the world faces the same sort of pandemic-induced reverse migration, due to the particular combination of its effective pandemic response and its large overseas population. The country is second only to Ireland in the OECD for its proportion of citizens living abroad, with somewhere between 600,000 and a million New Zealanders offshore, compared to five million in the country itself. While many New Zealanders hop across the Tasman Sea to Australia, where they can work without a visa, others flock to the UK, US or expat centres such as Dubai or Singapore in pursuit of high-paying jobs.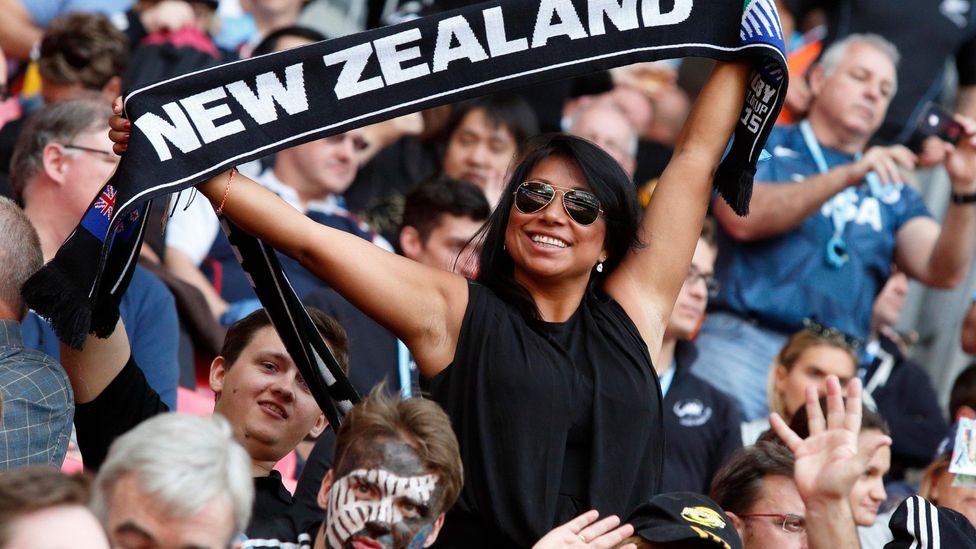 Large numbers of New Zealanders - like these rugby fans in London - head overseas to find work in big cities around the world
Though historically many Kiwis have returned to New Zealand after successful careers overseas to settle or have a family, there has not been another instance in the country's history where huge numbers of people have chosen to return at once, where New Zealand has suddenly been more desirable than London, New York, Hong Kong and other global centres.  
A new 'brain exchange' 
The steady exodus of well-qualified Kiwis was once known as the country's "brain drain". These days, it's more commonly referred to as a "brain exchange", where the people who leave are replaced with high-skilled migrants from around the world. (The country's annual net migration is around 56,000 people: as of 2019, 27% of New Zealanders were born outside the country.) 
But this new flow of returning New Zealanders "feels like a different form of brain exchange", says economist Julie Fry, the author of Better Lives: Migration, Wellbeing and New Zealand, with "Kiwis who have developed skills and networks overseas coming back to benefit New Zealand". This reverse migration is a great opportunity to forge connections between New Zealand and the rest of the world, she says, where those returning could share what they'd learned overseas, mentor people within New Zealand and bring international experience into the local market almost as soon as they arrived. 
"Definitely we're going to be the better off, because they're going to come home when many of them would have stayed overseas, possibly indefinitely," says Spoonley. At this early stage, it's hard to know how many New Zealanders will leave the country again; anecdotally many, like Reid, say they have no plans to go overseas again, even once coronavirus is less of a concern. Rapidly rising house prices point to a hike in demand for permanent accommodation, while the way major cities are being changed by Covid-19 may also alter the equation. "Normally when you return from overseas to New Zealand, you miss the great things about New York or London," says Fry. But with those cities compromised in the short to medium term, "in terms of the psychology of it, people are looking at the whole big picture", she says, particularly when it comes to their quality of life or their children's educational opportunities.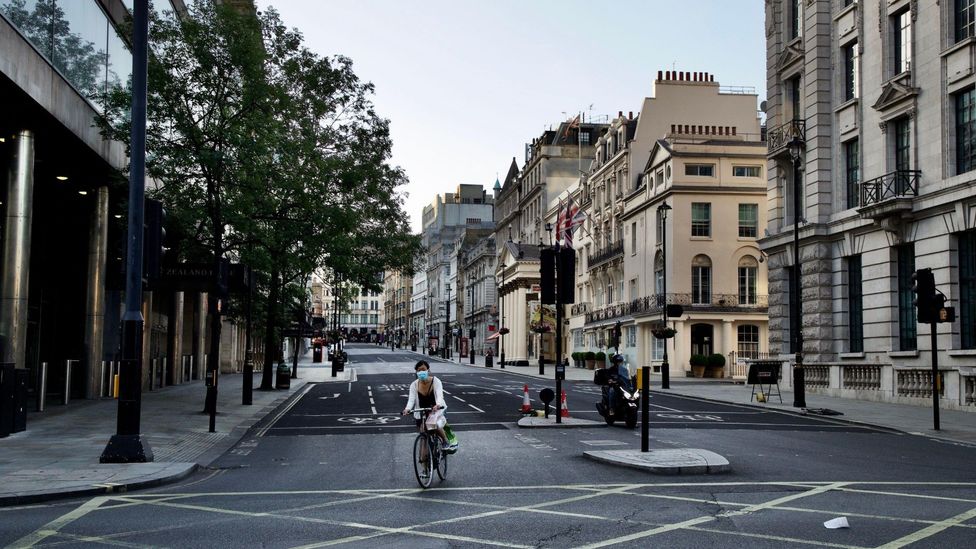 If Covid-19 shutters big cities, will New Zealanders still want to travel abroad for work?
That said, New Zealand's immediate economic future may be far less rosy. Though unemployment currently hovers around 4%, the number of people who are out of work but not actively seeking work or are classified as "underutilised" has risen dramatically. Some economists now forecast 9% unemployment in the country by the end of the year, encompassing some of these "underutilised" or job-seeking individuals. 
At this early stage, there's little data available on whether returnees have found work since coming back to New Zealand. Anecdotally, at least, many have found some success slotting back into old positions or parlaying their international experience into new roles. At the same time, new flexibility around remote work has allowed others to bring their international jobs back to New Zealand with them for the first time. An acquaintance of Reid's started a job at a London law firm from his home in Auckland, Reid says, while she is continuing work with a high-profile human rights barrister based in New York outside of her regular job. "A lot of firms are a bit more comfortable with remote working now, and if you can do that from the safety of New Zealand, why not?"
What you tend to see is not people being crowded out of jobs, but new jobs being created over time - Julie Fry
While not everyone may be able to find work immediately, Fry says, the data suggests new arrivals will gradually create jobs just by being there, with more people requiring more services and homes. "They need places to live, they buy stuff, they need schools to go to and doctors to visit, and that gives other New Zealanders a job to do," she says. "The demand is boosted overall. It does take time to adjust, but what you tend to see is not people being crowded out of jobs, but new jobs being created over time." 
The bumpy road ahead 
Still, some young New Zealanders who have made it home are itching to hit the road once again. Maraea McMahon was halfway through a ski season in Canada when the pandemic hit. Since returning home to Wellington, she's taken a job working for a local charity, but has already begun plotting her next move to study in New York, where she worked as an au pair. "I'm not being silly about it, I'm not going to get up and leave New Zealand anytime soon," she says. "But I'll go when it's safe."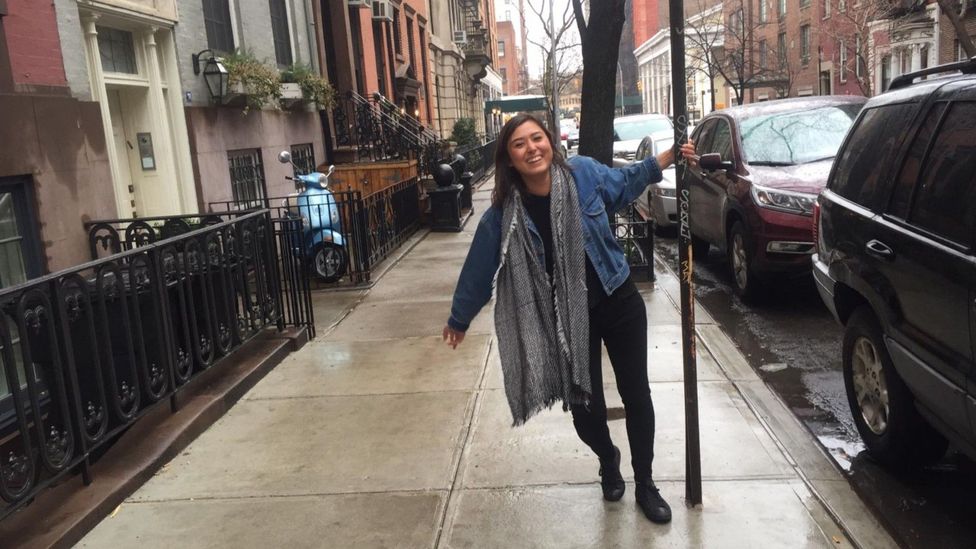 Maraea McMahon says she'll hunker down for a bit - but go overseas again once the pandemic is over
For New Zealand to really benefit from its overseas talent returning home, they'll need to stay put for the long haul. How likely that is seems unanswerable for now and may be affected by the costs of going overseas, the speed of rolling out a coronavirus vaccine and the pace of recovery worldwide. The 'OE', or "overseas experience", has been a key part of New Zealanders' lives for decades, and many who have had to cut it short or postpone altogether may be anxious to take their turn on the world stage. Once the pandemic is under control, these same New Zealanders may find the same push factors propel them out of the country. Even with up to 100,000 new residents, the job market remains small, making it hard for ambitious workers to get ahead without international experience. A desire to see the world may also play a role in Kiwis' decision to fly the coop. 
But there is one element that could shift the balance: a profound sense of loyalty. In general, Spoonley says, forced reverse migration, where migrants are obliged to leave their homes and come back to their country of origin, results in feelings of resentment and anger, as well as a strong desire to leave again. This time, however, he points to overwhelming gratitude among many Kiwis, which could encourage them to stay. "At the moment, I think many of those returnees are simply grateful to be in a country which is operating normally," he says. "And in which they can get on with their lives."