Strong in-person leadership skills don't necessarily translate to being a good virtual leader. Instead, organisation and competency reign supreme.
F
Fifteen years ago, Steven Charlier, chair of management at Georgia Southern University in the US, had a hunch that in-person charisma and leadership skills don't translate virtually. "Before I became an academic, I worked for IBM for a number of years on a lot of virtual teams," he says. "I had a boss who was a wonderful guy and great manager, and he drove me crazy trying to communicate. He was incredibly slow and unresponsive." 
This seed of professional vexation has borne fruit, with new data showing that the confidence, intelligence and extroversion that have long propelled ambitious workers into the executive suite are not enough online, because they simply don't translate into virtual leadership. Instead, workers who are organised, dependable and productive take the reins of virtual teams. Finally, doers lead the pack – at least remotely.
The study shows that, instead of those with the most dynamic voices in the room, virtual teams informally anoint leaders who actually do the work of getting projects done. "They are the individuals who help other team members with tasks, and keep the team on schedule and focused on goals," says lead author Radostina Purvanova, an associate professor of management and leadership at Drake University in the US state of Iowa.
The ascendance of worker bees to remote leadership roles may provide validation – and even relief – to the legions of hard workers who have, for generations, watched charming colleagues rise to the top.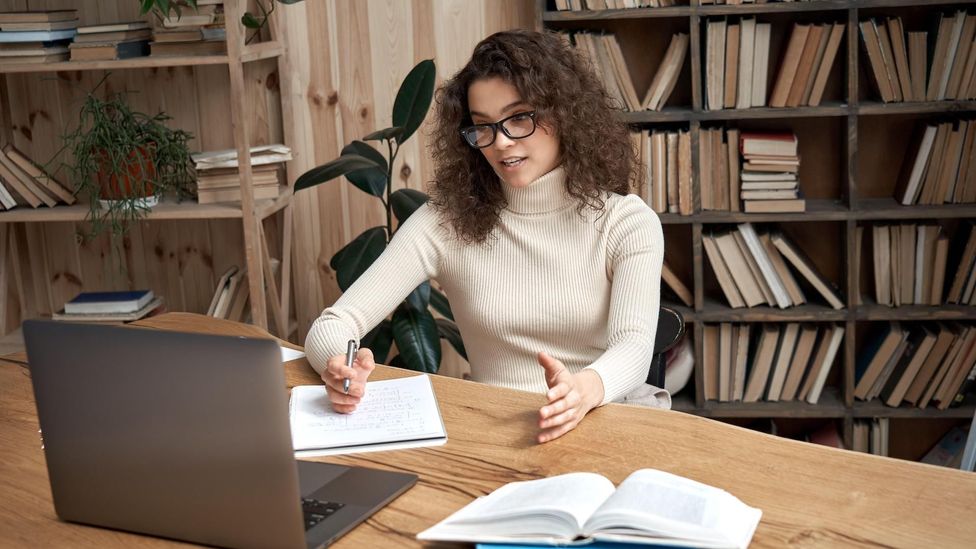 Instead of those with the most dynamic voices in the room, virtual teams informally anoint leaders who actually do the work of getting projects done (Credit: Alamy)
'Doers' getting their due
The study, published in the Journal of Business and Psychology, tracked 220 US-based teams to see which team members emerged as leaders across in-person, virtual and hybrid groups. The researchers conducted a series of in-lab experiments with 86 four-person teams, and also traced the communications and experiences of 134 teams doing a semester-long project in a university class (students are commonly used as proxy for workers in leadership research). The study was carried out pre-pandemic, focusing on emergent leaders: those perceived as leaders, and whose influence is willingly accepted.
As expected, the face-to-face teams chose leaders with the same confident, magnetic, smart-seeming extroverted traits that we often see in organisational leaders. "The people who portray themselves as organised, dependable and reliable look to us like effective leaders," says Purvanova. But those chosen as remote leaders were doers, who tended towards planning, connecting teammates with help and resources, keeping an eye on upcoming tasks and, most importantly, getting things done. These leaders were goal-focused, productive, dependable and helpful.
The ascendance of worker bees to remote leadership roles may provide to the legions of hard workers who have watched charming colleagues rise to the top
In other words, virtually, the emphasis shifts from saying to doing. This discovery is timely, as most of our workplace in-person teams are now all or partially digital operations in the wake of the pandemic.
"In face-to-face interactions, most of us are very easily swayed by the power of personality," says Purvanova. "Virtually, we are less swayed by someone's personality and can more accurately assess whether or not they are actually engaging in important leadership behaviours. People are more likely to be seen based on what they actually do, not based on who they are."
Georgia Southern's Charlier is not surprised to find a wide gulf between the behaviours of in-person and remote leaders. "In any leadership role, you've got to establish that trust. It's trusting that the person is going to do things, and trusting that they're telling the truth and being up front and honest. But how you go about doing that virtually is a little different – it's a different skill set."
Laying important groundwork
Studying leader emergence is complicated: teams are rarely strictly virtual or face-to-face, and instead operate on a hybrid continuum (for example, teams that work in-office, yet communicate by Slack). Meanwhile, leaders' behaviours and personality traits have different effects along that continuum, and need to be tracked and measured – both as reported by teammates and self-reported, all in real time. This is the first broad study to trace all those threads.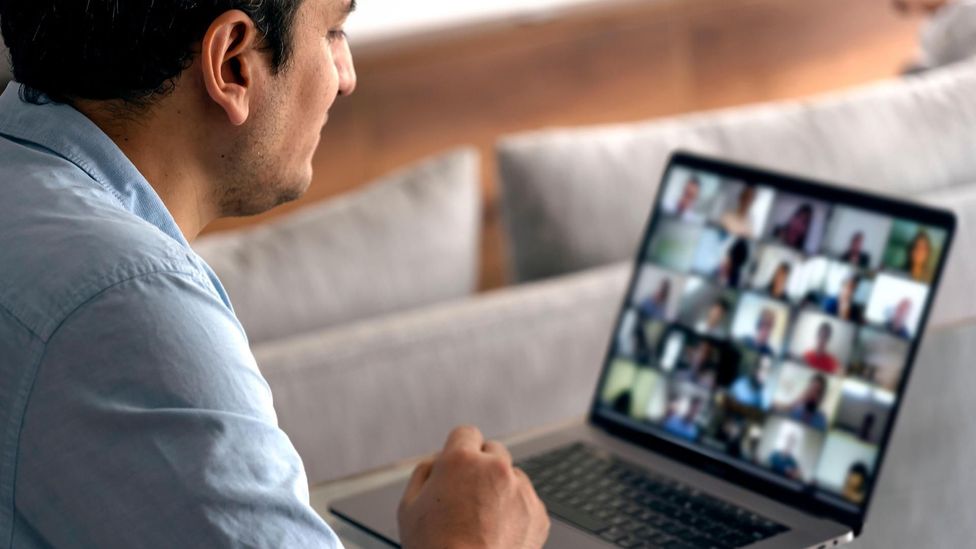 Even though face-to-face colleagues choose gregarious leaders, new research shows that those who get down to executing tasks are better virtual leaders (Credit: Alamy)
Nataly Lorinkova, an assistant professor of management at Georgetown University's McDonough School of Business, says that the research opens the door to further exploration of virtual leaders' interpersonal relationships and emotion management.
"To me, this is half the story," she says, pointing out that though the study data touches on interpersonal relationships, it more heavily measures task-oriented actions, which are only a portion of what drive leadership. "The next logical step is [to study] how team members manage interpersonal relations and behaviours and who emerges as leaders. We don't really know that." For example, a follow-up study might explore whether doer leaders maintain interpersonal skills over time.
In the meantime, gregarious types who naturally assume in-person leadership roles shouldn't despair. Transforming into a winning remote leader is feasible, but the adjustment might be rocky, and "could be frustrating to people who are used to emerging as leaders on project teams, and suddenly find that people aren't paying as much attention to them", says Barbara Larson, executive professor of management at Northeastern University's D'Amore-McKim School of Business, who is a leader in virtual team research. She finds the study's implications meaningful, including the need for widespread workplace training in virtual social dynamics.
"It's kind of exciting, if you think about it," says Larson. "Suddenly it's not just about who talks the most, but rather, who is actually getting stuff done."