Life has shifted amid Covid-19 – and for the Class of 2020, career prospects look different than these recent graduates could have ever imagined.
Y
Young people are graduating into what could be one of the toughest job markets in decades. Unemployment is rising, companies are freezing recruitment and the global economy is set to experience the deepest recession since World War Two, according to the World Bank.
A recent report by the Institute of Fiscal Studies (IFS), ominously titled A Bad Time to Graduate, suggests the Class of 2020 will have a hard time. "Experience from previous recessions tells us that graduates will be less likely to find work and will start off in lower-paying occupations than they might have expected," it says. This time around, the labour market "at the point of graduation is likely to be substantially more difficult than back in 2008-09, suggesting a bigger hit to employment prospects and earnings".
Research by UK-based graduate jobs website Milkround shows just 18% of graduates are securing jobs this year compared to the typical 60%, while US-based jobs website ZipRecruiter says the number of available jobs popular with university graduates has plummeted since its mid-February peak: it fell 77% by mid-May and is still down 61% on its pre-Covid-19 level.
Claire Jenkins, a recruiter for UK start-up TableCrowd Talent, says she's seen a significant reduction in all roles apart from in development and engineering. While there's a slight preference for cheaper graduates versus experienced workers, "these roles are more likely to be short term or part time", plus she's also seeing "a reduction in salaries by approximately 10% across all roles". Wage depression is likely to last as long as the economy struggles; the IFS report says graduates "can expect to earn less than they might have expected for a considerable period of time".
It's a stark turnaround from the picture in January, when graduates in the US, for example, were anticipating one of the strongest job markets in decades. We spoke to graduates from around the world to find out how the pandemic has changed their lives, plans and expectations.
Research by UK-based graduate jobs website Milkround shows just 18% of graduates are securing jobs this year compared to the typical 60%
"It's something that keeps me awake at night"
Jessie Dibb, 22, US
Jessie Dibb graduated with a dual degree in Communication and English from The Ohio State University on 3 May; her in-person ceremony was replaced with a 'virtual' one on her computer. Despite applying for about 200 jobs in social-media marketing, copywriting and communications based in cities across the US, she's yet to find a position. "Even though I had connections and useful skills for entering in this industry, it doesn't matter. There just aren't any jobs available," she says.
She applied for a few jobs before Covid-19 struck, but sent in the majority of applications afterward. "If I had known Covid were going to happen I'm sure I would have done more sooner, but I think many people can agree with me when I say I never would have predicted this," she says.
Living with her parents instead of working, interning or living abroad like she expected, Dibb is focusing on building her skills by studying for the JLPT, a Japanese-language proficiency exam, and certificates in search-engine optimisation (SEO) and Google Analytics. While she knows she's lucky to be able to live rent-free with supportive parents, Dibb admits graduating into a recession is "terrifying". 
"It's something that keeps me awake at night. This is the start of my career, and it's defined by what may be one of the worst recessions in US history. That leaves a pit in my stomach," she says.
But trying to stay positive is important for Dibb, something she is doing by trying to put the present moment in historical perspective. "If we look back at the Great Depression, our great-grandparents got through it. When we look through the entire span of history, this is just a blip on the map," she says. "I try to keep things in perspective. Things suck right now, and there's no denying that. But we're human. We persist, and we move forward. No one said that life was going to be easy."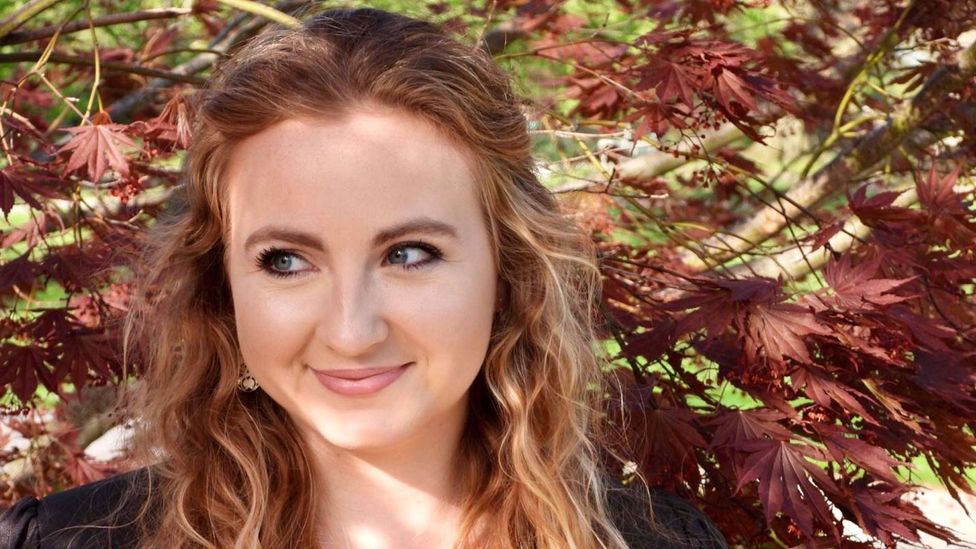 Jessie Dibb has applied to more than 200 jobs in social-media marketing, copywriting and communications, but hasn't yet found a position (Credit: Jessie Dibb)
"I was one of the lucky ones"
Daniel Bloch, 23, Spain
Daniel Bloch, 23, had always wanted to go to university abroad. He chose Madrid's IE University because of its dual degree in business administration and international relations as well as the opportunity to learn Spanish. But instead of celebrating the end of his five-year course with classmates, he ended up returning to his native Australia with just 12 hours' notice ahead of an impending lockdown in March. "It was a rather unceremonious end to what was a very special five-year period of my life," he says.
One month earlier, he had been offered, and had accepted, his dream graduate placement with Airbus, specialising in project management. It was due to start in September 2020 in Bristol, UK, but by May Airbus had delayed the programme by 12 months. "I was one of the lucky ones, not having had my contract cancelled altogether," Bloch says.
Many of his friends were not so lucky and have been laid off or have had graduate schemes cancelled. "A lot of friends are now considering postgraduate studies when they otherwise may not have, because they can't find work," he says. "They are then worrying that the additional large investment will go unrewarded by a jobs market that will likely remain somewhat distorted for the foreseeable future."
Bloch is keen to start his graduate job, but knows that given the current state of the aviation industry he has to consider the possibility it might get cancelled altogether. Worrying about that makes him feel "anxious and frustrated", but he knows it is out of his hands. 
In the meantime, Bloch has bypassed temporary work and started his own aviation consultancy business. He began by doing pro-bono work and has so far had clients including airlines, airports and non-specialised consultants. "If the pandemic has taught me anything, it is the value in developing a profile and skill set base that is adaptable, flexible and ready to pivot at a moment's notice," he says.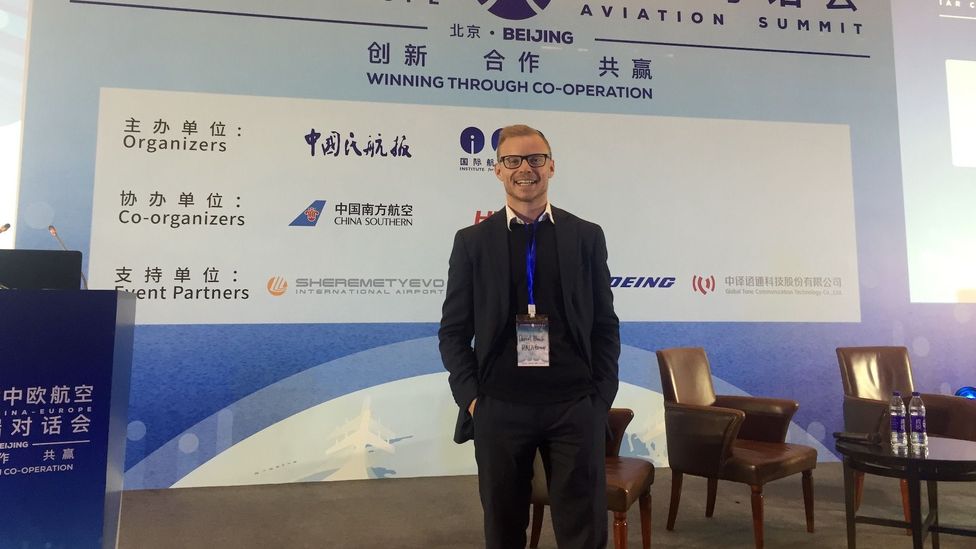 Daniel Bloch was set to begin his dream placement in September, but by May, his programme had been delayed by 12 months (Credit: Daniel Bloch)
"Am I angry? Yes"
Christiana Bella, 21, Nigeria
Christiana Bella studied banking and finance at the Federal University of Agriculture in Abeokuta, but had always dreamt of working in the media. She graduated in February 2020 and was due to receive her results in April, but a university strike followed by the coronavirus lockdown means she still has not received her grade, putting her entire future on hold. "I now feel stuck and frustrated," she says.
She was also due to complete a stint in the National Youth Service Corps (NYSC), a programme in Nigeria to involve graduates in nation building and development, but that too has been postponed. "The school won't release the results. I can't do NYSC or even apply for jobs," she says. "I tried applying for graduate internships but unfortunately I'm not even a graduate yet because I don't have a certificate and I'm not even sure what I graduated with."
Bella is currently looking for internships or graduate schemes while living at home with her parents, but has so far had no luck. "Am I angry? Yes. Is there anything I can do to change that? I don't think so," she says.
Despite the setbacks, Bella says she and her friends remain hopeful things will get better, and Covid might even change Nigeria's tough job market by opening new types of opportunities. "I think Covid has shown a lot of managers and workers that they don't necessarily have to be in the office to work, so most offices might stay that way," she says.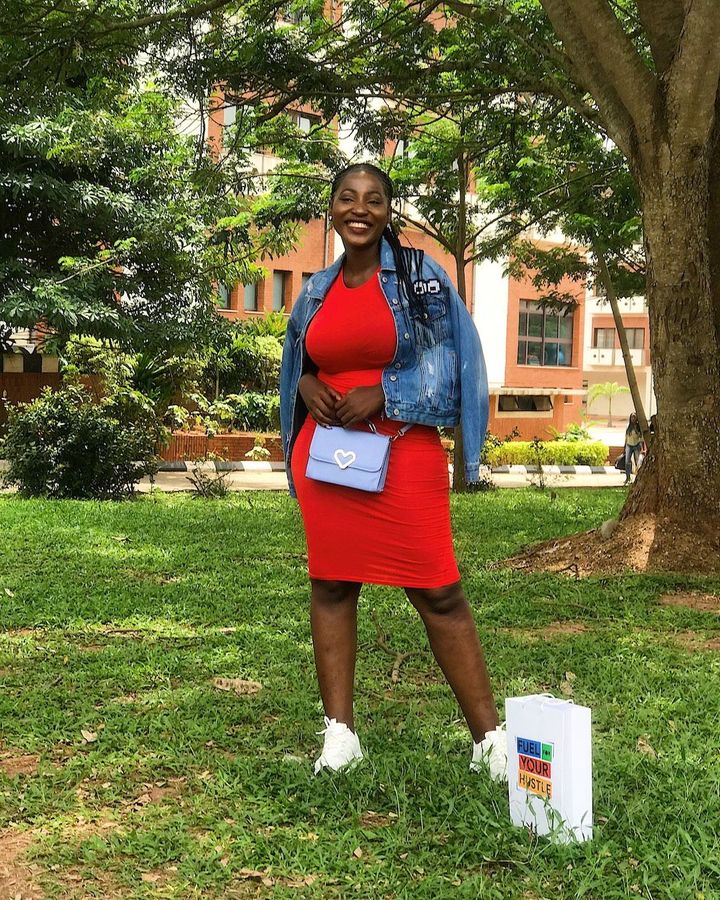 Due to Covid-19, Christiana Bella hasn't even received her graduation grade, which has put her entire future on hold (Credit: Christiana Bella)
"My life just fell off a cliff"
Nelson E Febo Colón, 24, Puerto Rico
Nelson Colón was due to graduate from the University of Puerto Rico with a Masters degree in library and information sciences in July. He says that the learning environment changed dramatically towards the end of his course; older teachers found it hard to move classes online and some wanted to continue classroom lessons in defiance of safety advice. "The classes felt more rushed," he says. "Students reached out to me in despair. Their professors were either MIA and ignoring emails, or setting deadlines for big projects with a small amount of time."
The pandemic wiped out several opportunities Colón had put in place earlier in the year. An internship at a museum that was needed to graduate from his programme was moved online a month in, meaning Colón lost vital in-person and customer-service experience. For now, he is working on a six-month contract as a news reporter at a radio station that had once considered hiring him for a full-time role. Once Covid-19 hit, the six-month placement was all they could offer.
"While some [workplaces] can offer six months, it is rare. Which is why when the contract expires, I don't think I will be kept on. Not because they don't want to, but because they can't afford it," he says. "For now, this is all I've got and I'm grateful for it."
Colón says the uncertainty about the future has affected his mental health. "I'm sadder, less active, social and unmotivated... I also go through intense moments of anxiety, which is something I didn't have before," he says.  "I lost faith that there is a space for me in the job market… With this uncertainty, it is really hard for me to envision a long-term path."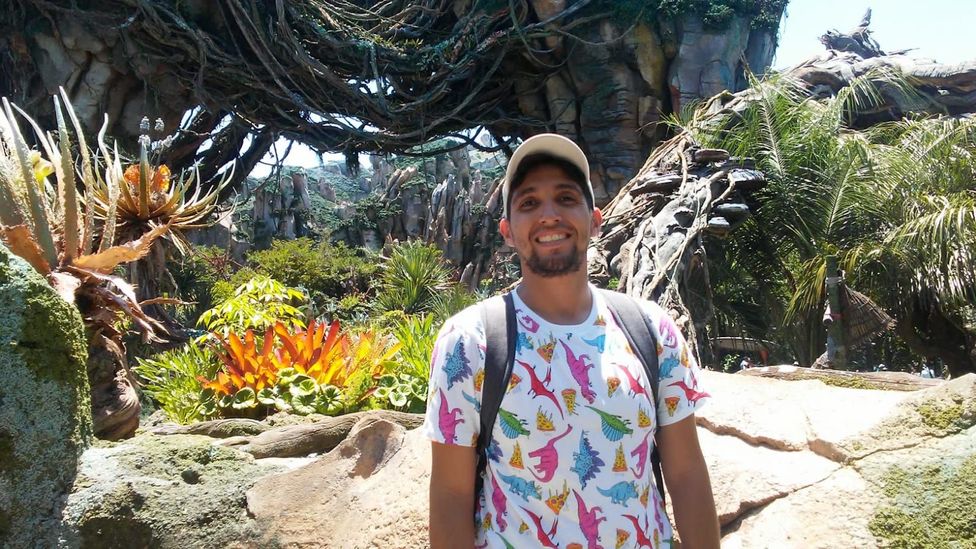 Nelson Colón feels his long-term job prospects are dim after he finishes a six-month contract as a news reporter (Credit: Nelson Colón)
"I was really looking forward to starting a new chapter"
Tim Kellerman, 27, Germany
Tim Kellerman finished a Masters degree in management and marketing at the University of Wuppertal in March. He was due to start a graduate job at American technology company Cisco in Frankfurt, but, instead of moving to Germany's financial hub, he has remained in his shared house in Dusseldorf near his university. "Suddenly relocation was impossible due to the coronavirus," he says. "That's why the programme started virtually."
Staring his job from home was a very different experience to what Kellerman had been expecting. "At first I was struggling a bit. I was really looking forward to starting a new chapter of my life in Frankfurt and meeting my new work colleagues," he says. "It was difficult to set up my work station to create a nice working atmosphere at my place. I live in a small shared apartment and I didn't have a writing desk; I had to buy new equipment."
Kellerman has been doing virtual training, which he says has been "very well structured" and has come around to the idea of remote work. "I learn a lot, and there are a lot of advantages to working from home. I have more time to focus on Cisco's complex product portfolio and we are allowed to set our own time schedule."
Kellerman says this has been especially useful during the warm summer months, as he prefers to work late in the evening, something he says "probably wouldn't be possible in the office in Frankfurt".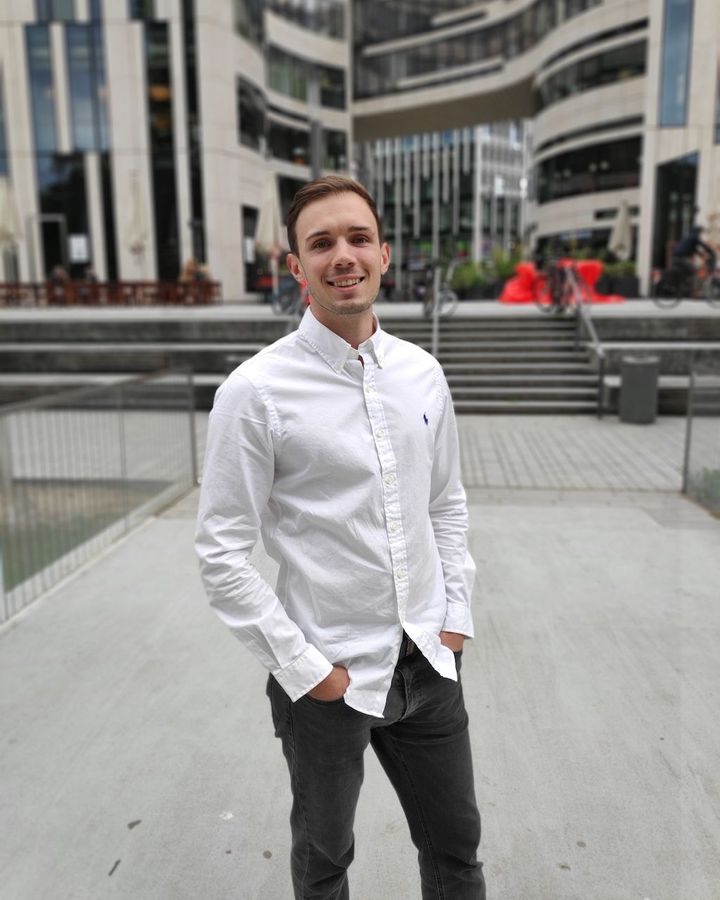 Tim Kellerman was due to move to Frankfurt to start a new job, but has instead has remained in his shared house in Dusseldorf near his university (Credit: Tim Kellerman)
 What the experts say
Despite the gloomy outlook, there are things graduates can do to help themselves, recruiter Jenkins says. First, adjust your mindset. "Job hunting is going to be a slog… You are going to be rejected but it isn't personal. You are good enough. Don't let your internal monologue take over and crush your spirit," she says. Resilience is key in a tough job market.
Next, get organised. Make sure you have an updated LinkedIn page with a green profile badge that says "open to work" and a good headline title. Make sure your CV is in tip-top condition. "There is no excuse for a bad CV or a single typo," she says.
It's also important to spend time building skills as well as job hunting. "Don't spend 100% of your time job hunting or you will go insane very quickly. Aim to spend 50% of time on job hunting and 50% on skills building – not only will it make you stay positive, it also makes you more attractive to employers," she says.
Another way to be proactive is to make lists of companies you'd like to work for, scour their social media and websites for any jobs and set up Google alerts. Find people who have the job type you would like and ask for a virtual coffee. "Don't bombard people for the sake of it, take a considered approach and people are usually happy to help out younger folk," she says.