Research shows that a potential health threat can transform the way we think about and approach romantic interactions.
E
Emily, a 29-year-old surveyor from London, says she's always been something of an introvert. She'd dabbled in dating, but when the UK's first lockdown restrictions ended in July, she was reluctant to begin dating in person again. "I'd chatted with some people on dating apps, but I wasn't in a rush to meet up with anyone," she says. "Everything about the pandemic had made me quite anxious."
In early August, she agreed to meet someone from a dating app for a drink, her first date since March. "We'd been exchanging messages for a few months, and he was really nice," says Emily, who did not want her full name used.
But when they did finally meet, she says, "I just felt extremely hesitant". "In the back of my mind, I still wasn't sure I was ready to date again. Later that day I sent him a text explaining how I felt, and he replied saying he had sensed that from my body language."    
Emily isn't alone in feeling like dating amid Covid-19 is fraught. In fact, her behaviour chimes with a 2017 study in which a group of psychologists at Montréal's McGill University looked into whether people's dating behaviour would change if they were worried about the risk of infectious disease. Would people shy away from chasing romance if they were subconsciously aware of a potential health risk, or would the natural human desire to find a partner prevail?
The researchers had little idea that Covid-19 was around the corner. Now, their work, combined with other psychological studies conducted during the pandemic, offers a fascinating and highly relevant window into how the crisis appears to be affecting our dating behaviour. And, it points to ways in which we can date more effectively in the future as well as form deeper and stronger relationship bonds.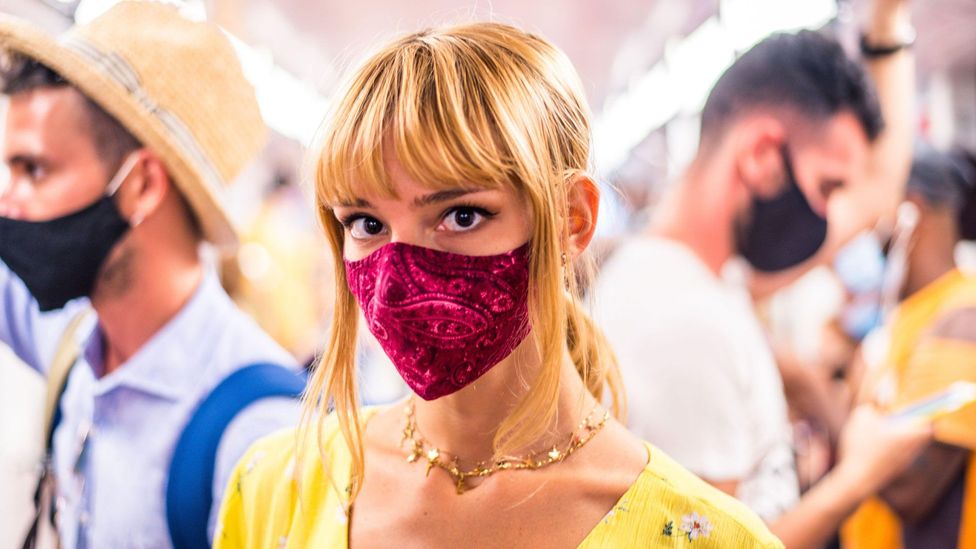 Some may prefer to keep their distance from potential partners if they perceive a health threat (Credit: Alamy)
The McGill experiment suggests Emily's avoidance might be down to an element of our psyche known as the "behavioural immune system".
Pathogens have presented a threat to our survival throughout human history. So, evolutionary psychologists believe humans have evolved a set of subconscious responses that manifest when we are particularly concerned about the presence of an infectious disease. These responses lead us to engage in behavioural patterns that reduce the likelihood of getting infected, such as being less open and making reduced eye contact when in social situations.
The McGill team examined how this played out in a dating context. They took several hundred heterosexual male and female singletons, aged 18 to 35, and had them complete a known psychometric test known as PVDS, or the perceived vulnerability to disease scale. This consists of a 15-item questionnaire, asking participants to rate from 1 (strongly disagree) to 7 (strongly agree) their feelings on questions such as, 'It really bothers me when people sneeze without covering their mouths', or 'My immune system protects me from most illnesses that other people get'.
Researchers found that those who had indicated they felt more vulnerable to disease consistently displayed much lower levels of interest in their prospective dates
Each of the participants then watched a video about hygiene and the abundance of bacteria in the everyday world. This was intended to prime their behavioural immune system before they went on an evening's speed dating with members of the opposite sex.
Intriguingly, the researchers found that those who had indicated they felt more vulnerable to disease consistently displayed much lower levels of interest in their prospective dates. This was true even when they were highly attractive. Fear of disease made them less interested in romancing.
As in Emily's case, the speed-dating partners in the study found their date's subdued behaviour noticeable, a finding that struck John Lydon, one of the authors of the study, as "especially remarkable". "Within just a few minutes, people found that dates who had a high perceived vulnerability to disease, although of course they did not know this, to be more withdrawn and less friendly," he says.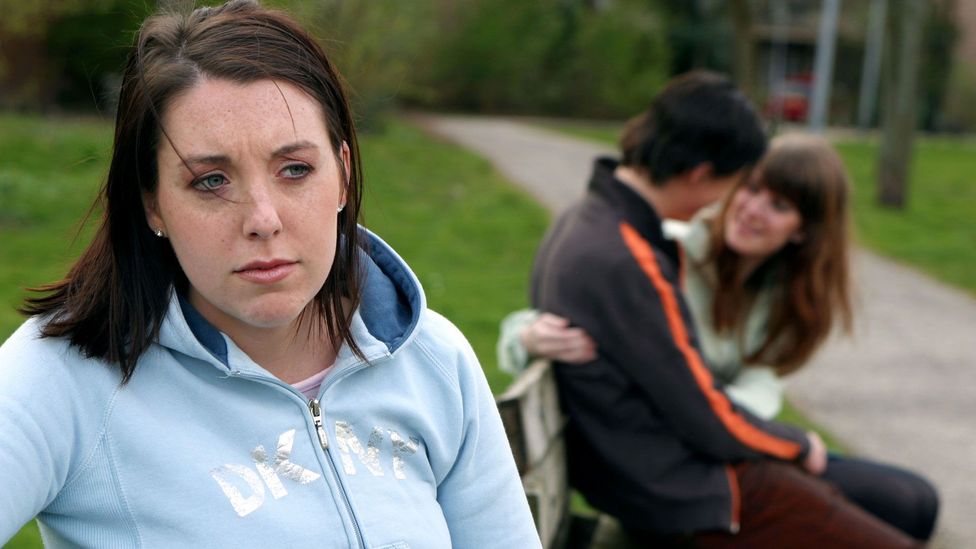 May people who are more concerned about vulnerability to disease change their dating behaviour as a self-protection mechanism (Credit: Alamy)
Of course, even if you could ignore survival messages from your subconscious, simply meeting a potential partner has not been easy during the pandemic. National lockdowns have seen individual freedoms curtailed in an unprecedented manner for months at a time, making it almost impossible to get out and date.
But as work has moved online, so has romance. Ben, a 27-year-old actuary living in Bristol, was initially sceptical about the idea of video dates. But with few alternatives in early April, he soon began to embrace this new dating trend, and even find some advantages of it.
"One of the main problems with dating apps is that you have no idea what the other person is really like before you meet them," says Ben, who asked to withhold his full name in case potential future dates found it while searching him.
"There's nothing more awkward than meeting someone in a bar, and finding within the first five minutes that you have no chemistry. With video dates, it's a bit more relaxed. You can have a chat and a drink from your own homes, and if you don't get along, you don't feel like you've wasted an evening."
The pandemic has meant that every date becomes more precious – Logan Ury
Behavioural scientist Logan Ury, who currently works as director of relationship science at dating app Hinge, has also noticed a change in how people are approaching online dating. Pre-pandemic it was common for people to use the app to continually move from person to person. But as social restrictions came in, people have began spending longer getting to know each other in the virtual world before meeting. This has meant that when they did finally get to meet in person, the encounter carried more importance in their minds.
"The pandemic has meant that every date becomes more precious," says Ury. "I've seen people enter into relationships for the first time in a long while, because they had fewer distractions, and the person they were dating became more valuable to them. "Those people had broken a habit of always moving onto the next one, viewing the grass as always being greener on the other side, and that change probably would not have happened without the pandemic."  
She believes people have also become clearer with themselves and others as to what they're looking for, due to the introspection which many people have undergone during lockdowns. "Because people have spent a lot of time alone, thinking when's the next Covid spike going to be, when's the next lockdown, it's led to people dating in a more intentional way. And that intentionality can show up in a number of ways. For example, being more clear with yourself and others about what you want, valuing each date and really preparing for it mentally and not ghosting if you're not interested. In general, I think these are things which are really good for the dating community."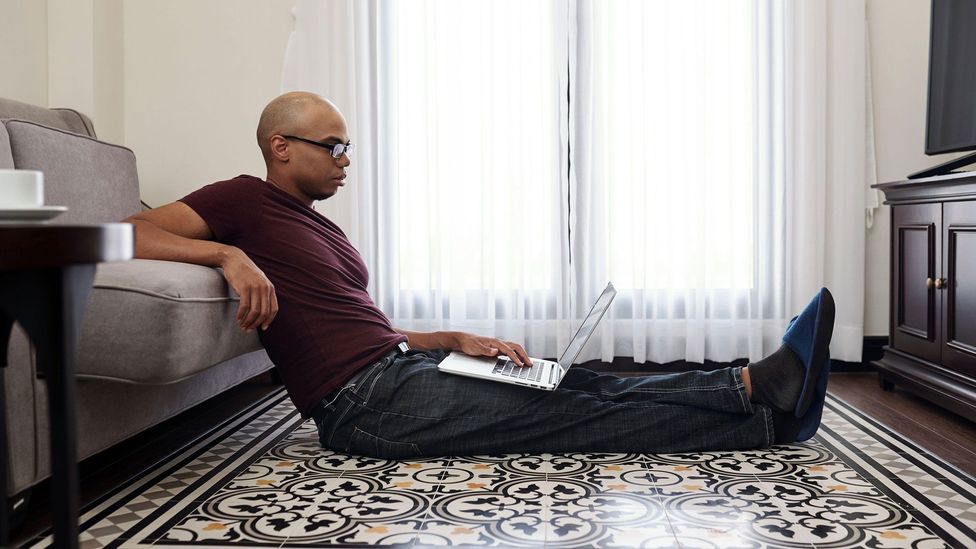 Although video dates may feel a bit unnatural, there may be positive knock-on effects from our shift to dating on our screens (Credit: Alamy)

People who have already settled down are not immune to the pandemic's romance impact, however. At the University of Massachusetts Amherst, social psychologist Paula Pietromonaco has been examining what makes some couples bond more even more despite the stresses of the crisis, while others are pushed apart.

While socioeconomic factors do play a critical, with couples more financially affected by the pandemic more likely to split up, Pietromonaco says that a lot comes down to how couples approach problems that come their way. "If they see themselves as a team, blaming the stress on the pandemic itself, rather than something about their partner, they are most likely to emerge through the situation stronger," she says.

Because the pandemic has been so life-changing for everyone, she predicts that the long-term prospects of many couples will be influenced by the patterns of behaviour established during this period. "Behaviours are likely to carry over after the pandemic," she says. "Couples may end up being better at communicating, better at supporting each other after this is over. But if they get into patterns of conflict, that also can spiral. For some, it could be enough of a shake-up that it helps them change their behaviour for the better, while for others it could be the straw that breaks the camel's back."

For some singles, the pandemic may have brought changes that are here to stay even as life returns to normal. "I think video calls are very much here to stay as a means of pre-screening people you meet on the apps," says Ben. "Once the first lockdown ended, I still preferred initially getting to know people in the virtual world before we went for drinks. I feel it's definitely a positive trend. I'm now going on fewer dates, but when I do, it tends to be far more likely that the date goes well."

;