Lockdown isolation has been a boon for the con artists and catfishers targeting lonely Hong Kong women.
W
When Yvonne left the bank in Hong Kong, she couldn't stop smiling. She was genuinely happy to be giving a helping hand to her British boyfriend.
She hadn't yet met him, but after a month of intense emailing and a few romantic calls, the boyfriend, who said he was the operation manager on a South American oil drill, had promised to fly over to meet Yvonne in person. However, before he did, he said he needed money for essential rig parts. She happily transferred HK$40,000 (US$5,160, £3,900).
But, soon after, the 'boyfriend' asked for another transfer. Yvonne, a 55-year-old hospitality worker, who requested to withhold her surname for privacy, realised that her online date was nothing more than a con artist. "He told me that his daughter had an accident and needed to raise money for surgery. That's way too dramatic, and I finally woke up!"
Yvonne is hardly alone in falling prey to online romance scams in Hong Kong. According to data from the Hong Kong police, 681 people in the territory were duped out of their savings between January and September this year. It's more than a 50% jump from last year's figures.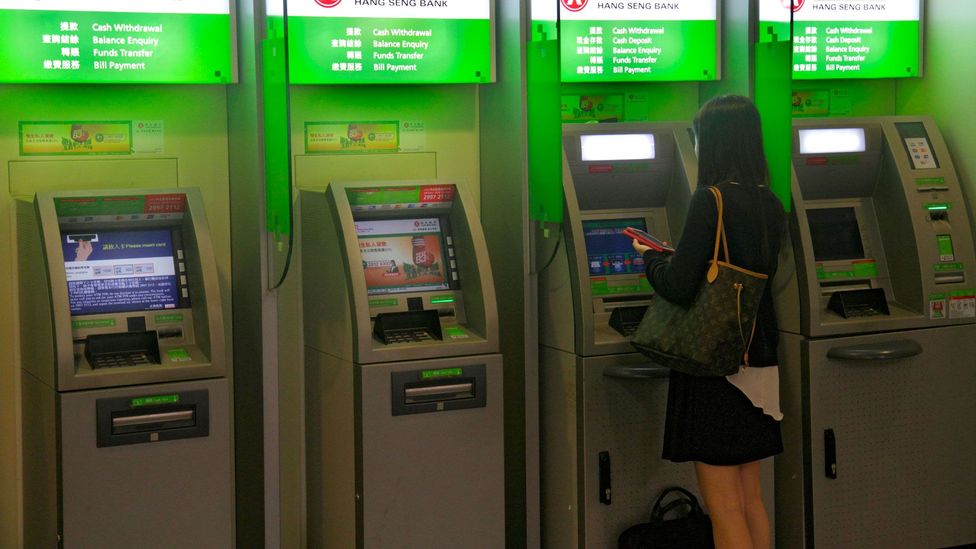 In Hong Kong's romance scams, women are often nudged to transfer cash to their 'boyfriends' (Credit: Alamy)
The catfishers usually provide a façade of an exotic romance, in which they pose as soldiers, merchants or professionals on social media. They study their victims' personal information carefully, before using it to strike up a text conversation with them in English. After intense texting, "fraudsters and victims will develop into a closer relationship: cyber lovers," says a Hong Kong police spokesperson. Victims are then asked to transfer money to overseas bank accounts for scammers' business purposes, financial difficulties and even requests for customs clearance fees for romantic gifts. "Usually, the victims and the fraudsters have never seen each other."
The pandemic has increased this risk. With remote working becoming more common this year, many people have become lonelier and grown more desperate for connection. A November study showed "a dire situation with respect to mental health", with more than 65% of respondents reporting clinical levels of depression, anxiety and stress.
These changes have provided an unexpected boon for catfishers, according to Hong Kong-based dating and relationship coach Valentina Tudose. "For con artists, Covid-19 has been a great opportunity. They can say that they are stuck in quarantine or another city so they cannot meet in person. [The victims] can't challenge them easily like before."
681 people in Hong Kong were duped out of their savings between January and September this year
In Hong Kong, women are particularly susceptible to online dating scams. Data from Hong Kong police shows that nearly 90% of the known victims this year were women aged 15 to 85, who collectively lost about HK$160.8m.
Tudose says this gender imbalance stems from the hidden societal pressure women face in the city, despite Hong Kong's relatively high level of gender equality.
"It is related to the traditional values here. Girls were told by their parents that they should not date in schools or universities to focus on education, so they have little to no dating experience at the age of 24 or 25 even if they have a great job." Soon after this, however, family expectations shift to focus on getting married and starting a family quickly. This leaves many young women vulnerable to scammers who are fluent in manipulating their emotions.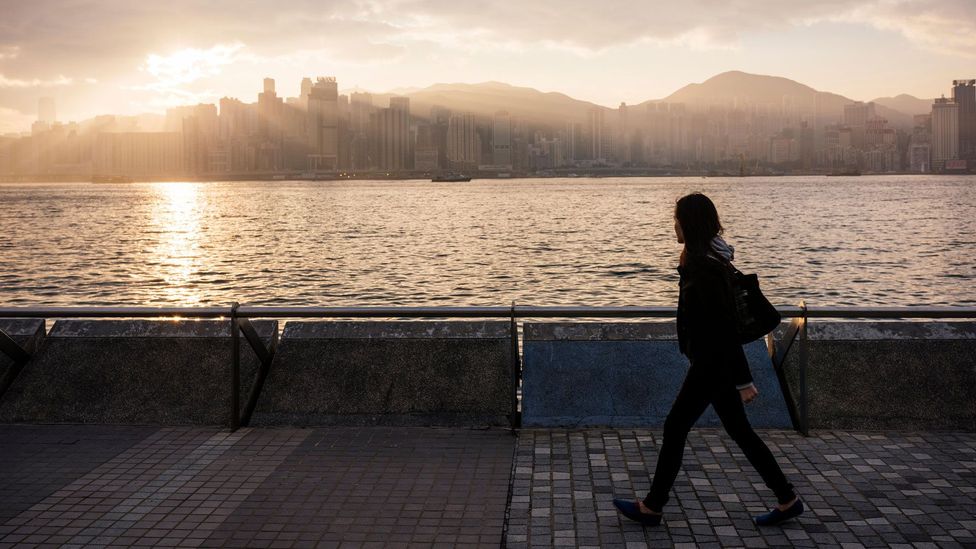 Pressure from families to find a partner leaves many single women vulnerable to falling for romance scams (Credit: Alamy)
Chan Lik-sam, an assistant professor at the Chinese University of Hong Kong who specialises in gender and sexuality, agrees that Hong Kong women are "facing contradictory demands about their romantic endeavours and gender roles". He says that "women are expected to be independent – to avoid being labelled as 'Kong girl'", which is a derogatory term toward certain Hong Kong women who are said to be materialistic, narcissistic and arrogant. "But being too strong is also frowned upon."
And, in densely populated Hong Kong, it's not easy to avoid this traditional family pressure – especially since so many young people live with their parents because of sky-high rent. In 2019, more than 90% of Hong Kongers aged 15 to 24, and more than half of those aged 25 to 34, were living in the family home, according to government figures.
While young women feel pressure to seek love and marriage, many unmarried older women are increasingly worried about their chances of having children, which opens them up to scams. It doesn't help that in the age group older than 30, there are three women for every two men in the city.
Chan says additional pressure comes from the widespread cultural Chinese phenomenon that labels women "leftover" if they are not married by their late 20s or early 30s. This means they are no longer considered a success or a good potential partner. "They are encouraged to develop their career, but the expectations about whom one should date, and when one should get married, are still largely influenced by cultural norms." He adds, "In order to fulfil this expectation, older women are more eager to develop relationships, thus becoming more vulnerable to romance scams."
Kitty, a 47-year-old media worker, encountered four online romance scams on dating apps. A man she talked with for a month claimed he was in trouble in Turkey, and would need £20,000. She could tell it was a scam and cut him off, but she admitted feeling vulnerable.
When women feel like they are looking for that missing piece, they become emotionally very vulnerable – Kitty
"My career was going great, but my love life is empty," says Kitty, who requests anonymity due to her career. "Sometimes I feel imbalanced, old and vulnerable. When women feel like they are looking for that missing piece, they become emotionally very vulnerable, and tend to turn blind if people seem nice to them. Some are scared of loneliness."

That loneliness has been a pervasive theme of 2020. And it increasingly looks like many of the changes the pandemic has brought may endure, with many continuing to work from home, and fewer opportunities to travel and socialise. This could only increase the potential pool for romance scammers like those who preyed on Yvonne.
After being scammed and having several other encounters with online dates asking for money, Yvonne has lost confidence in online dating. She says she no longer believes any profiles, and has stopped online dating for good.
She advises women looking to date online to believe a man's words only after they meet him in person. Kitty suggests a fundamental change in Hong Kong women's dating mindset. "Don't fall head over heels too soon. I learnt how to focus on myself much more after having so many difficulties in my love life. It's better than looking for someone to complete me," says Kitty. "I started using online dating to look for my 'missing piece', but there's none. We are all already complete."