Could adopting a new name improve your fortune? Some Chinese communities think so.
O
One afternoon in April, Mandy Pang's worst fears came true. She was summoned onto a Zoom with her boss on short notice. Due to the economic downturn from the pandemic, she was being made redundant at her marketing job.  
Angry and hurt, the 29-year-old Hong Konger went back home and began brooding over memories from her previous jobs, and the "bad luck" that seemed to be holding her hostage. A month later, still looking for work, Pang decided she knew what she had to do: change her legal name in a bid to shake off her bad luck and improve her future prospects. 
She says, "My mother's friend told me that the new name can help me fend off 'petty people'" – those who have a negative influence over her life. 
In traditional Chinese culture, the meaning behind names has always carried huge importance. Chinese communities across East Asia believe a name can affect one's luck in every aspect of their lives, from health and romance to finances and academic performance. As the pandemic continues to hit the economy hard, people like Pang who find themselves out of work are not only polishing their CVs, but also heading to fortune tellers for advice on whether a new name might change their futures. 
"Chinese people believe that there are 10 things that decide their destiny," says Lee Shing-chak, one of Hong Kong's most well-known feng shui practitioners. "Other than one's timing of birth or doing good deeds, one's name is believed to be one of the factors in the equation."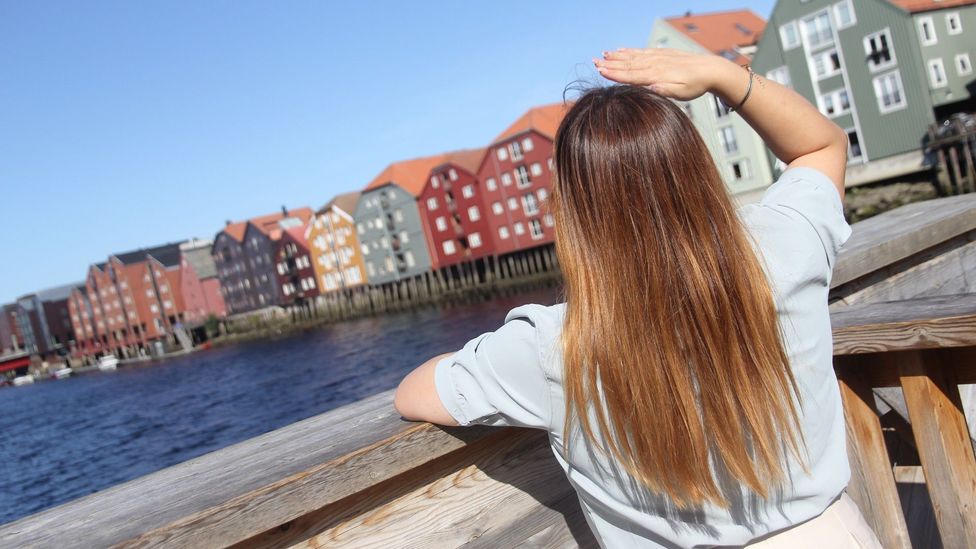 Mandy Pang felt that changing her name might help put an end to a period of bad luck (Credit: Mandy Pang)
Under this ancient belief in energy flow and balance, a baby is named after a careful analysis of the exact time of birth, and which of the basic elements of Chinese characters (fire, wood, water, metal and earth) coincide on the astrological calendar. As well as sounding nice and having an auspicious number of character strokes, the name should 'balance out' the elements, to help improve one's luck. 
So, the theory is that if things are going awry later in life, you can introduce a new element to repair some of the imbalance that is causing you bad fortune. 
Each fortune teller will have their own interpretation of astrology and feng shui. Pang's fortune teller, for example, advised her to change one of the Chinese characters in her first name to another that means 'addition', to boost her good luck. 
Similarly, Chin Foukin, from Guangdong, China, was around four years old when he had a metal-element character added to his name. He had been struck down with a respiratory disease for months, and had not recovered despite seeing several doctors. His mother changed his name to compensate for the lack of a metal element in his feng shui, in the hope that he could recover by rebalancing the elements. 
My mother's friend told me that the new name can help me fend off 'petty people' – Mandy Pang
"My disease was mysteriously gone after that, and my mother believed that changing my name was one of the reasons for my recovery," says the 24-year-old property worker. However, he is more sceptical of whether his name change was really his panacea. "My guess was that my immune system bettered when I got older." 
Although there's no scientific evidence that these superstitions have any real effect, name changes can have a powerful placebo effect, according to Zhang Yan, associate professor of marketing at the National University of Singapore. He has done extensive research on the psychology behind superstitious rituals. 
Zhang says, "People crave for a sense of control, especially during the time of uncertainty. Changing names can give people a sense of control they want, as if they could change the course of events as long as they can change the name. It would not help objectively, but if we take into account that such a sense of control may relax anxiety, it is possible that this act can positively contribute to the later evolvement of events, as people might act more confidently." 
In Hong Kong, Laura Yip's family are convinced the 23-year-old became more easy going after she followed their advice to change her name at age 18. She says, "My whole family believe in feng shui, and I do too, somehow. My uncle said it's easier for me to get married if I change my name, while my mom wanted me to have better luck growing up."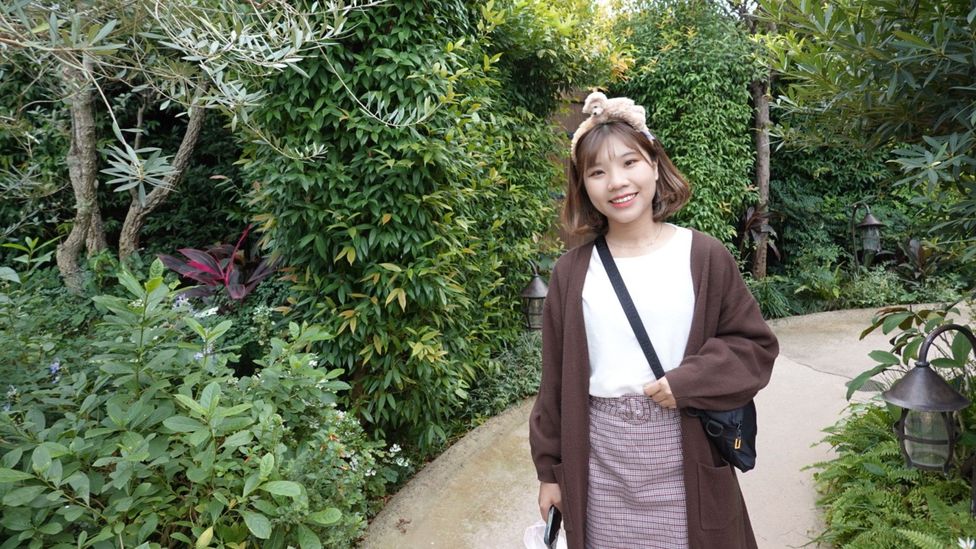 Relatives told Laura Yip that changing her name might improve her social prospects (Credit: Laura Yip)
Yip, whose Chinese name was Yip On Yu, gave the details of her birthday to a fortune teller, who offered her the new name after "consulting the gods". The new name, Yip Shun Yan, which she says she really likes, is meant to rebalance the elements in her life and help with her luck in interpersonal relationships. 
The whole process was not cheap, costing her about HK$15,000 ($1,930, £1,440), including HK$500 to register her legal name change. But she believes it was worth it. "I used to be very blunt when I was younger, and they both [her mother and uncle] told me that I became more 'girly' and 'soft-spoken' after my name was changed. I can't be sure that the new name was the reason, but I did become more sociable and polite after I started working." 
Yip says her mother uses her name at least twice in the morning, to make it work better. "The practitioner told me that it's more effective if people call the new name more often, so I asked my friends to call me with my new one."
My uncle said it's easier for me to get married if I change my name, while my mom wanted me to have better luck growing up – Laura Yip
Anecdotal evidence suggests this name-changing trend happens during times of uncertainty in other parts of East Asia where Chinese traditions are practiced. For example, reports show that nearly 150,000 South Koreans applied to change their names in 2016 when the country recorded a high rate of unemployment.
This year, the global economy has experienced a huge downturn, with many countries witnessing high unemployment rates. In September, Hong Kong recorded the highest seasonal unemployment rate in nearly 16 years. This pandemic impact comes on top of a period of intense political instability.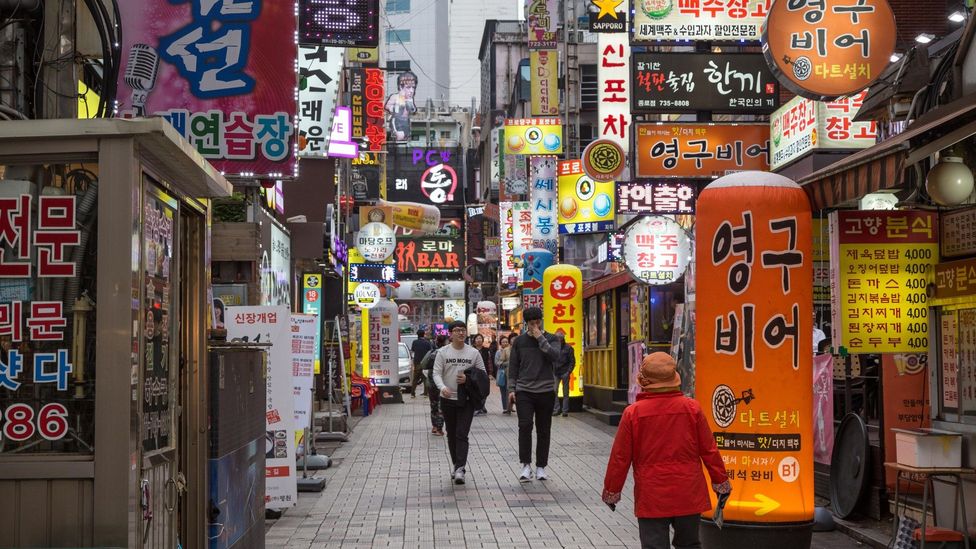 The practise of changing names to change fortunes also exists in other nations in Northeast Asia, like South Korea (Credit: Alamy)
According to government data, the number of applications for name-changing has increased annually over the past five years. In the first nine months of 2020, 1,252 people applied to change their name in Hong Kong, and 1,600 did the same in 2019, although there are no official statistics on how many did so solely to improve their luck. 
But Mak Ling-ling, another well-known feng shui practitioner in Hong Kong, says demand for her renaming advice has been high in recent years, and that among adults "about 60 to 70% came to me to get rid of their bad luck". She says a new name can help "adjust one's aura" after major life changes like losing a job. "One's name is similar to one's clothes – it represents one's personality and possibly class. Especially in China, many want their names to sound more modern and less common so they can stand out in the crowd when they look for jobs".
But Mak warns that people changing their names seeking to entirely switch one's personality traits or achieving a certain goal are likely not going to get what they want. "Some parents want to change their offspring's names, so they get to the top in class. That's impossible. Changing one's name can help with bringing luck to a new direction, but it certainly doesn't go far and beyond one's fundamental capabilities."
One's name is similar to one's clothes – it represents one's personality and possibly class – Mak Ling-ling
Pang has doubts if her new name has changed things for her, as her luck in her career hasn't improved so far: she left her new job in mid-November after working there for just more than a month. She says, "I don't plan to work again this year – I'll focus on studying instead." 
Meanwhile, Zhang warns Hong Kong's jobseekers that they shouldn't rely too much on a new name to improve their prospects. "It does not hurt to change names, but we have to remember that this is just a superstitious action which would not change the chance [in a situation]. You still have to work hard to make things better."