Language learning spiked during lockdowns, commercial providers say. But when no-one can travel, and the job market looks unstable, why have people turned toward language now?
W
When the UK's second lockdown hit in November, I was learning to decipher a Luwian curse.
Luwian, a language spoken and written in ancient Turkey some 3,000 years ago, may not seem like the most obvious choice for a new hobby. It survives mainly in the form of enigmatic symbols carved into scattered rock monuments. But spending a couple of hours a week cracking this code, under the guidance of a Luwian expert, turned out to be an almost magical form of stress relief. I'd signed up to the course shortly before the lockdown, and after each session, I felt that ­my mind had been cut loose from endless pandemic-related worries, and was free to roam and discover – if only for an evening.
As obscure as Luwian may be, my urge to explore a foreign language was right on trend in 2020. During the first lockdown in March, user numbers for language-learning apps including Duolingo, Memrise and Rosetta Stone rocketed, according to data from the companies. Duolingo reported a 300% jump in new users. The numbers generally eased over the summer, but saw another bump during the second lockdown. While Spanish, French and German were popular choices, Brits also tried out a wide range of other languages. The uptake of Welsh and Hindi soared, for example, with learners citing brain stimulation, cultural interest and family ties as motivating factors. Cultural curiosity also boosted the popularity of Japanese.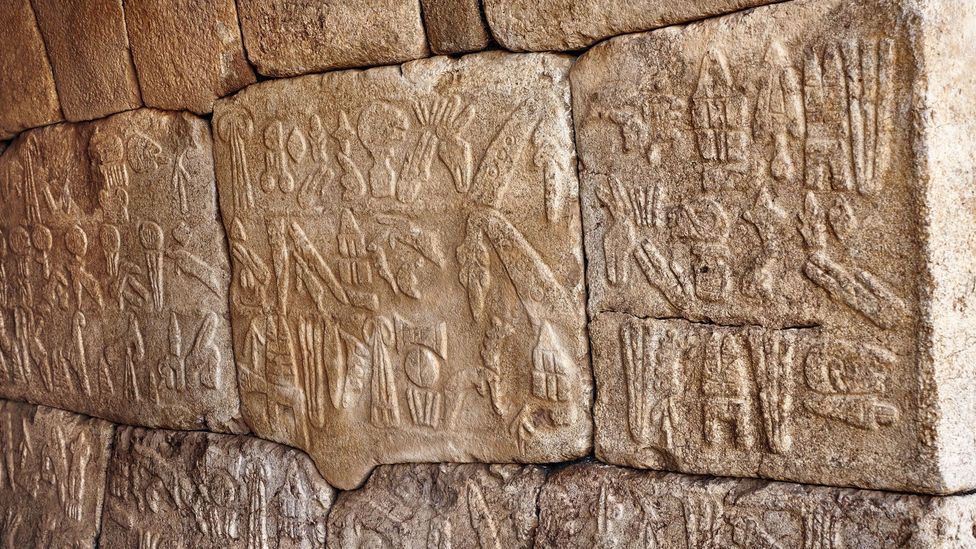 Studying Luwian, an ancient Turkish language, may not seem like an obvious choice for a new hobby – but language learning has provided many comfort lately (Credit: Alamy)
Of all the pursuits people have adopted amid the pandemic – making sourdough, working on screenplays – learning a language may seem like an odd choice. After all, the world is effectively closed, with much of international travel off limits. And even for those hoping that language learning could improve their career prospects, the job market remains unstable, with some in no position to change careers. But turning to language may be able to uniquely connect us to something many have longed to feel again.
A popularity spike
It seems that just as I had time travelled with Luwian, people all over the UK jumped on languages as a means of mental escape.
"During lockdown, we weren't able to travel, people's holidays were cancelled, and so I think people were maybe pining after cancelled holidays and wanted to get a flavour of another country in their home," says Vicky Gough, schools adviser for the British Council, a UK organisation for cultural relations and educational opportunity.
Deeper emotional factors may also have been at play. As Covid-19 swept the globe and shattered old certainties, some took stock and decided it was time to tackle long-neglected life goals. A recent British Council survey on lockdown language-learning suggests that for many UK adults, a lack of foreign language skills is a cause of regret. Only 9% of respondents said they had kept up the foreign language they learned at school, but 64% wished they had done so. The pandemic may have tapped into that pent-up interest.
As Covid-19 swept the globe and shattered old certainties, some took stock and decided it was time to tackle long-neglected life goals
Juliet Waters, a 58-year-old retired primary school teacher who runs a window business in Yorkshire with her husband, had long harboured dreams of speaking a foreign language. She was particularly inspired by the multilingual children she taught, such as a girl who spoke Polish and Chinese at home, and English at school. "I've always been absolutely fascinated by the younger children who can come into the classroom and can switch from one language to another," she says. "I always wished that I'd been bilingual."
In 2019, she and her husband went on a world cruise and made friends from different countries who all spoke Spanish. Waters thought it would be nice to learn Spanish, use it with her new friends and explore Spain. When the UK locked down, and she found herself working from home, with no visitors nor opportunities to go out, she threw herself into that plan with a new intensity. Since April, she has been studying Spanish every day for an hour over breakfast, and often again later in the day, using books and CDs. She has written Christmas letters in Spanish to her friends, and hopes to practice with them over Skype.
"It's occupied me and it's kept my brain going," she says. But the experience has also changed her on a more fundamental level, making her realise that there are other things she wants to achieve. She is now considering doing a post-graduate degree in musical theatre. "The fact that I can still learn, and I'm enjoying it, I think that's been a little bit of a revelation to me."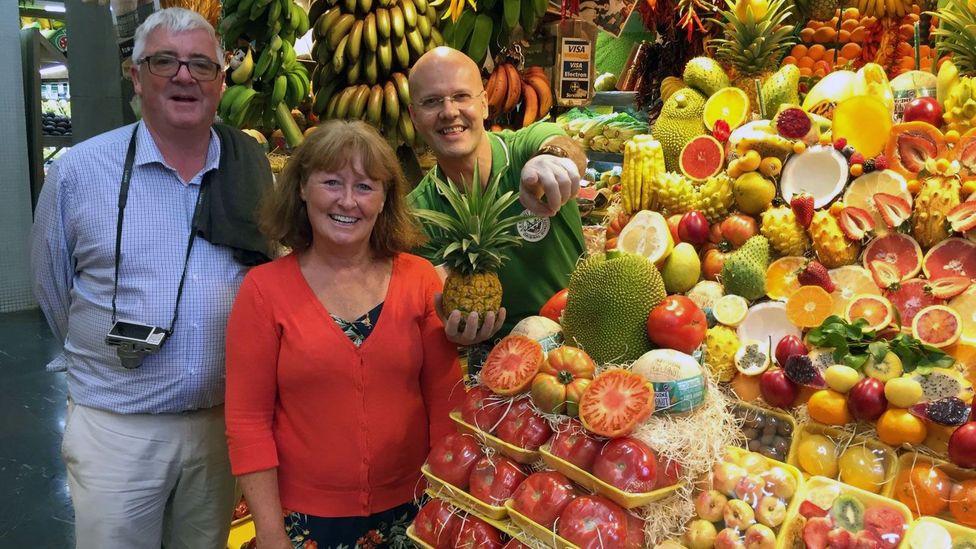 In 2019, Juliet Waters and her husband went on a cruise and made friends who spoke Spanish, which inspired her to take up the language in lockdown (Credit: Juliet Waters)
In fact, research has shown that studying a new language can stimulate the brain and enhance creative thinking and mental agility, regardless of the student's level of proficiency. "It can mean you get more flexible in how you think, because you begin to imagine phrasing something in a different way in that other language," says Bencie Woll, a linguist at University College London and co-author of a report for the British Academy on the cognitive benefits of language learning. This flexibility and creativity can even improve your grasp of your own native language. Woll emphasises that the benefits arise as a result of learning process, and have nothing to do with how quickly a person advances. "This is not to do with being great at another language, this is to do with beginning to learn another language."
'What is it that I actually want to do?'
For Sonny Chatters, a 19-year-old actor and philosophy student in Essex, studying a new language was part of an even more radical transformation, after the pandemic prompted him to overhaul his life plan. When the virus struck, Chatters was in the process of applying to drama schools, having acted professionally since he was a child. But when theatres closed and drama schools announced that classes would be held via Zoom, he felt an inner shift.
"I sat down and thought, what is it that I actually want to do?" he recalls. He thought about other things he had long been interested in. "It was at this time that I went, you know what, I want to study philosophy, I want to learn a language. Let's go for a difficult language, let's go for a language that's completely different – Japanese."
Let's go for a difficult language, let's go for a language that's completely different – Sonny Chatters
He is now in his first year of a four-year philosophy degree, with an option to spend the third year in Japan. He has been studying Japanese with books, apps and podcasts for the past five months, motivated by the thought of living in a country that has always fascinated him. Some of his acting-related skills, such as persistence and memorisation, are proving useful for this new ambition. Like Waters, he is also fulfilling a deeper longing. "I've always wanted to learn a language. It's just something that's extremely impressive."
The allure – and practicality – of multilingualism
In the age of machine translation, and given the dominance of English as a global lingua franca, it may be surprising that people still treasure the idea of being multilingual. But those who start out learning a language for self-fulfilment may find it still has many practical benefits, too.
"We tend to think that everyone all over the world speaks English, especially in business, so there's no point in learning another language. But actually, we do find that language skills are still sought after by employers," says Pawel Adrjan, an economist at the Indeed Hiring Lab, which produces research based on data from the Indeed job site.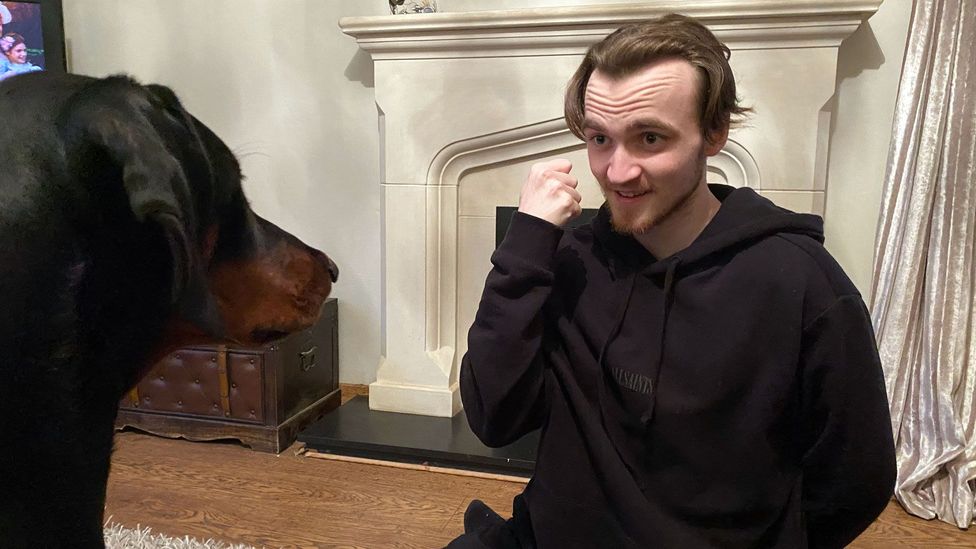 19-year-old Sonny Chatters, an actor and student, turned to learning Japanese during the pandemic (Credit: Sonny Chatters)
Based on an analysis of Indeed's 3.5 million job postings for the UK this year, Adrjan found that even as borders were closed, demand for people with foreign-language skills rose in sectors such as marketing, sales and customer service. It shot up in the childcare sector, with a 40% increase, possibly because families were unable to travel and instead hired nannies to provide native-speaker input. In tourism, hospitality and retail, demand dropped, though that may change as travel resumes.
"The fact that in jobs like sales and customer service, those skills have been in demand for a while, suggests that really being able to speak to customers in their language is really important for businesses," says Adrjan. "And that's likely to continue, whether business meetings are held in person or whether they are held by video conference."
Some of the big winners of the Covid-19 economy, such as global film and TV streaming services and online retailers, are also boosting demand for translators who can provide subtitles, dubbing and product descriptions in different languages. This trend toward global content began before the pandemic and is likely to outlast it, according to Esther Bond, a London-based director at global research firm Slator, which specialises in the translation industry. The lockdown-induced shift to virtual offices and events has also fuelled a new trend: companies providing interpreters for online conferences. "We've seen a lot of interest and growth within platforms that offer remote, simultaneous interpreting," says Bond.
My smattering of Luwian is unlikely to make its way into any business negotiation soon. But it does have some practical uses, since I regularly write about scripts and languages. And it offered me something very rare and precious in the pandemic year: a problem that could be solved – and even a little hope to boot.