As the weeks drag on and individual days lose meaning, embracing a Nordic tradition may give us reason to celebrate, just because.
A
As we head into 2022, Worklife is running our best, most insightful and most essential stories from 2021. When you're done with this article, check out our full list of the year's top stories. 
When the Arctic winds pick up, blasting drifting snow, Harpo Adolfsson has his work cut out for him. Adolfsson, a 63-year-old machine operator at the famous Icehotel in Jukkasjärvi, northern Sweden, clears away the powdery mounds atop walkways and roads. On especially gusty days, he works up to 12 hours, from as early as 0400. "Working with machines, you must be alert all the time, so it can be really tiring," he says. "Sometimes, it's a long wait to the weekend."

Four years ago, Adolfsson and a few colleagues started meeting on Wednesday nights to break up the workweek. They pour pints of Guinness by candlelight, and take turns cooking at each other's homes. Their Danish colleague brings smørrebrød, while Adolfsson likes making homemade hamburgers and reindeer. "You never know what we're going to have," he says. "Sometimes it's something fried, or salmon. Sometimes it's a three-course meal." 
Adolfsson says the Wednesday get-togethers, replete with good food and lively conversation, keep up his spirits by consistently giving him something to look forward to – especially in the winter when the sky is dark for up to 20 hours daily. "It makes me happier because you know it's going to happen and it's going to be nice," he says.
Sometimes, it's a long wait to the weekend – Harpo Adolfsson
Adolfsson's gatherings are an example of the practice of 'Little Saturday', or lillördag. It's a Nordic cultural tradition in which Wednesdays are regarded as opportunities for little weekend-like celebrations. According to Rickard Grassman, department head of management and senior lecturer at Stockholm University, the expression comes from when servants and maids worked on Saturdays and had a weekday off instead. "Historically, it has since been put into motion as a kind of little holiday in the middle of the week when people need time to blow off steam." 
As the pandemic has blurred the line between workdays and weekends, borrowing this Nordic tradition can be a way to calibrate the week, and even infuse a little bit of celebration and relief into the mundanity of yet another day at home. This is especially welcome during a time when prioritising health and happiness is more important than ever, says Grassman. "Having a more measured, moderate view on work-life balance creates a stabler sense of what happiness means," he says. "Some extra time to treat ourselves to Little Saturdays is a good start to looking forward with optimism."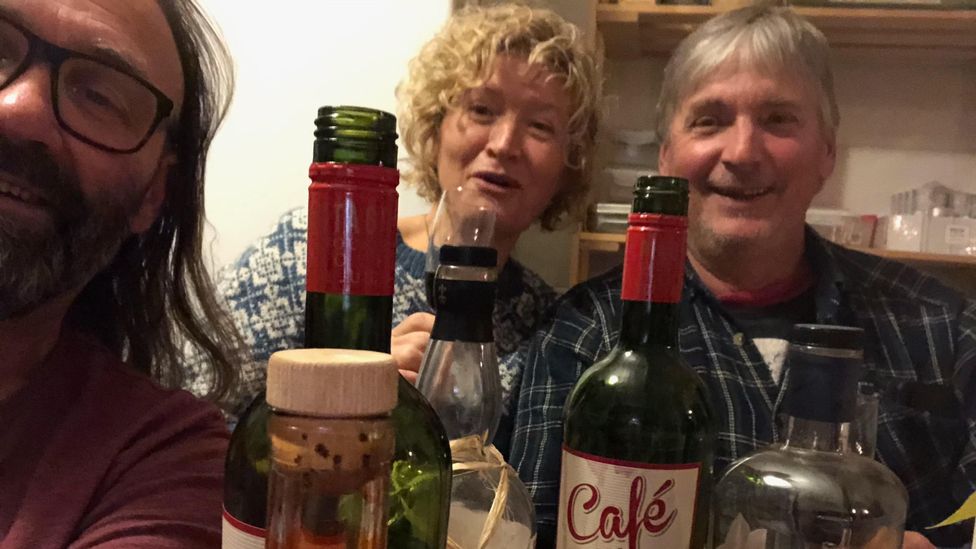 Knowing 'Little Saturday' is coming up gives Harpo Adolfsson (rear right) and his friends something to look forward to (Credit: Haddock & Elisabeth Photography)
A small treat – and perhaps a big relief 
Not every Swede participates in lillördag, but the practise resonates with some, like Adolfsson, who find that the midweek break lifts their spirits. And although any weekday can technically be a lillördag (in Norway and Demark, Little Saturday is similarly called lille lørdag), it's most commonly observed on Wednesdays. University students might party hard with pub specials, but Little Saturday can also be a quiet evening with family and friends or any excuse to pamper oneself. On Instagram, tens of thousands of posts tagged #lillördag show off indulgences from oysters and Champagne to campfires. 
Lillördag is a square contrast to the North American concept of 'Hump Day', which frames Wednesday as a runner-up to Monday for worst day of the week; you're almost through, but still have plenty of time to go before the weekend. According to Constanze Leineweber, associate professor at the Stress Research Institute of Stockholm University, perceiving Wednesday as Little Saturday can make the workweek more bearable – especially now when our days in isolation seem to blur together "with no end in sight".
You can become motivated with smaller goals within the week which you can reach and get a reward for - Constanze Leineweber
"Something like Little Saturdays can be quite wise in helping people to create structure and fulfilment even when they're feeling lost," she adds. "You can become motivated with smaller goals within the week which you can reach and get a reward for… and not totally lose the context and structure that we need." 
'Little Saturdays are about staying sane' 
While Sweden ranks first on the EU's Gender Equality Index 2020, women are still at a greater risk for emotional exhaustion due to a lack of work-life balance, says Leineweber, who studies work-family conflict in the Nordic countries. Her research shows that women are less likely than men to use their time outside work for relaxation, instead focusing on household and family demands. 
For Stockholm-based Anitha Clemence, a mother of two, and Ann Söderlund, a mother of five, the self-care practice of lillördag has become even more important to their lives during Covid-19. Clemence allows her kids to have dessert like chocolate cake or Sweden's beloved pick-and-mix candy, and puts on lipstick to meet friends on Zoom. Söderlund and her husband order in food for their boys aged four to 18.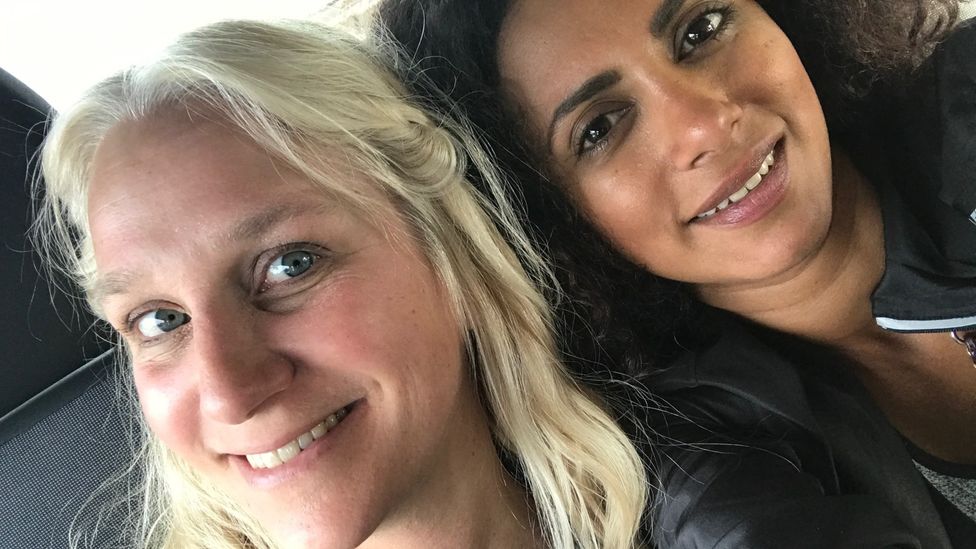 Clemence (R) and Söderlund (L) have created a popular podcast around the concept of Little Saturdays (Credit: Anitha Clemence, Ann Söderlund)

"Growing up, every day we had some lillördag because my daddy was a journalist, and we travelled and moved around a lot. It's in my blood," explains Söderlund who, like her friend Clemence, is Swedish actress and writer. 

Six years ago, the tradition inspired the pair to start a podcast aptly called Lillelördag, which they release every Wednesday. They go back and forth on taboo issues related to relationships, motherhood and lifestyle, cutting loose and living by their motto, "Nothing is sacred on Little Saturday". Clemence and Söderlund's programme has amassed a large following of mostly female listeners, and Lillelördag is one of Sweden's top 50 podcasts. According to Clemence, the co-hosts have been touched to hear how the podcast is playing an important part in listeners' lives during the pandemic, providing them with a fun soundtrack for their outdoor walks and lunch breaks, stirring that Little Saturday feeling.

"Little Saturdays are about staying sane," laughs Clemence. "We have always encouraged our listeners to treat themselves on Little Saturday to something extra just because … it helps us so much." 

It's the little things 

With no definitive end in sight for the pandemic ­– and, subsequently, our dragging workweeks – borrowing the Nordic lillördag practice could help us look forward to something each week as a pleasant break to the monotony. 

Söderlund, who contracted Covid-19 herself, says that the pandemic has helped her to remember how important life's simple pleasures can be – and how in trying times, little things can make all the difference. "Every day I'm setting out at least 21 forks, knives and plates [for dinner], we are studying and working from home," she says, exhaling. "During corona, lillördag has become even more important for me. It's like, 'Now I can just relax and have a glass of wine.'"

;