The quality of your workspace shapes your work-from-home experience – so perceptions on whether remote work is succeeding differ widely along demographic lines.
W
When Chris Scott wakes up at his new home on Bruny Island, just off the south-eastern coast of Tasmania, he typically walks five minutes to the ocean for an hour-long surf session. The 38-year-old then heads back up to the garage he's converted into a home office for a full day of work as a senior project manager at Origin Energy. In between video calls with his 20-person team, he strolls the 50-acre property to clear his head, and he might even end the workday diving with his wife for a dinner of abalone.
It's a far cry from the 9-to-5 in-person office life he had in Sydney in the decade leading up to the pandemic. "I'm just much more focused on my work here, much more productive," he says of the move to Bruny Island in October. "When I want to have a break, I feel like I'm actually having a break where I can switch off. So, I have much more mental clarity."
For those in situations like Scott, the sudden shift to working from home has been a very positive experience. But for those with different living circumstances, it's been a far greater challenge. A recent study from Stanford University, for example, showed that only 49% of American workers log-in remotely from a dedicated room, while the remaining 51% are working either from their bedroom or a communal area.
The size and location of your space – as well as whom you share it with – play a significant role in determining how well you've been able to work from home during the pandemic. And this helps explain why perceptions of the remote-work experience as a desirable option now vary widely along age, gender and socioeconomic lines – and could help shape our new hybrid-work future.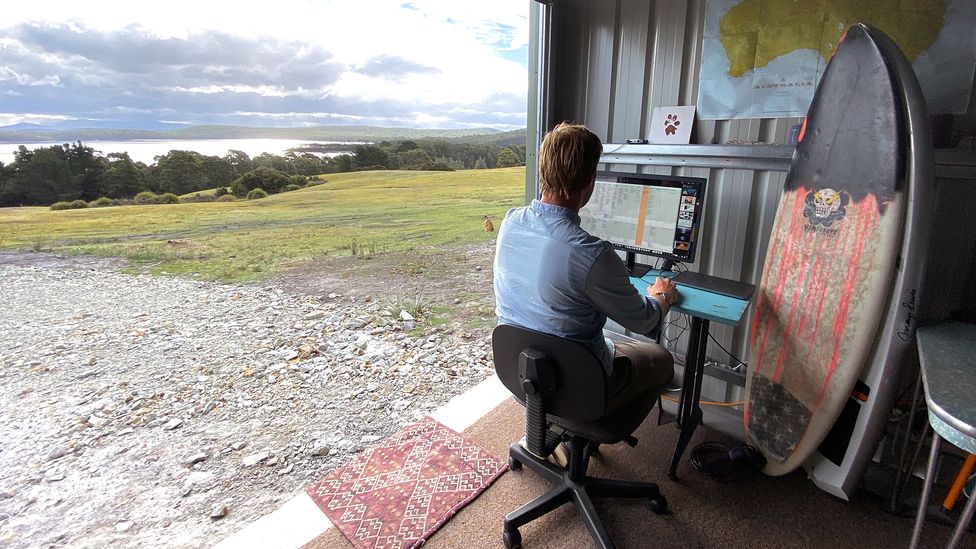 On Bruny Island in Tasmania, Chris Scott loves his work-from-home set-up, which he says enables him to focus and genuinely switch off when he needs a break (Credit: Chris Scott)
Space is a luxury
In the initial scramble to shift to remote work, we looked at the immediate problems – how to work without a proper desk, how to get a laptop at the right height, how to get entire companies on Zoom. These short-term issues may now be fixed, but it's taken longer to think about wider factors; how, for example, the quality of our working environment determines how well we feel we're doing and how likely we are to want to continue this way.
North London-based Tiffany Philippou has had a vastly different experience working from home during the pandemic than Scott in Tasmania. The 32-year-old brand and communications strategist has struggled to take client calls and record her podcast, Is This Working, from her small two-bedroom flat, which she shares with a housemate who works in advertising. Wi-fi is only strong enough for video calls in the living room and one of the bedrooms, so the pair have to play a daily game of musical chairs, working from the kitchen table or fold-down desks in their thin-walled rooms as they accommodate each other's unpredictable schedules.
"Having to move around a small space and navigate other people in this sort of fake office-style environment in your home is very exhausting," she says. "Your brain can only handle a certain number of decisions every day, and the more you give it, the less energy and capacity it has for other things."
Philippou says she's noticed a growing disconnect between younger and older professionals. "I think there's this gap where managers and bosses who do have their nice office in their home are not appreciating how challenging it is mentally for people who are younger or less well-off who are having to navigate and share space in this new context for work."
Only 49% of American workers log-in remotely from a dedicated room, while the remaining 51% are working either from their bedroom or a communal area
Millennials have historically been seen as the generation most excited about remote work, however recent research shows that they may be struggling more than older generations at the moment. A global study of 12,000 employees, managers, HR leaders and C-level executives from tech giant Oracle showeed that 89% of those aged 22 to 25 and 83% of those aged 26 to 37 said they'd had more stress and anxiety this year than before as work issues spilled over into personal life due to a lack of boundaries. That's compared to just 62% of those aged 55 to 74.
Another study of 2,300 newly remote US employees from the Gensler Research Institute showed that, despite their technological preparedness for mobile work, Gen Z and millennial professionals were far less likely than baby boomers to have a sense of accomplishment at the end of the day, or even to complete daily tasks. Some 50% of Gen Z and millennial workers found it harder to avoid distractions (compared to 33% of baby boomers), while 37% struggled to maintain a work-life balance (compared to 25% of baby boomers).
"It's a real issue for younger workers who don't have quiet at home because managers just expect you to get on with it, but if you don't have any space, how can you work?" asks Nicholas Bloom, a professor of economics at Stanford University. Last year, he conducted a survey of 2,500 American workers to see how often they'd like to work from home once the pandemic subsides.
"There are about a quarter of people who really don't want to work from home at all post-pandemic, and they're mostly young and single with small apartments," he explains. "Another quarter want to always work from home, and they tend to be older, married with kids and living in a house."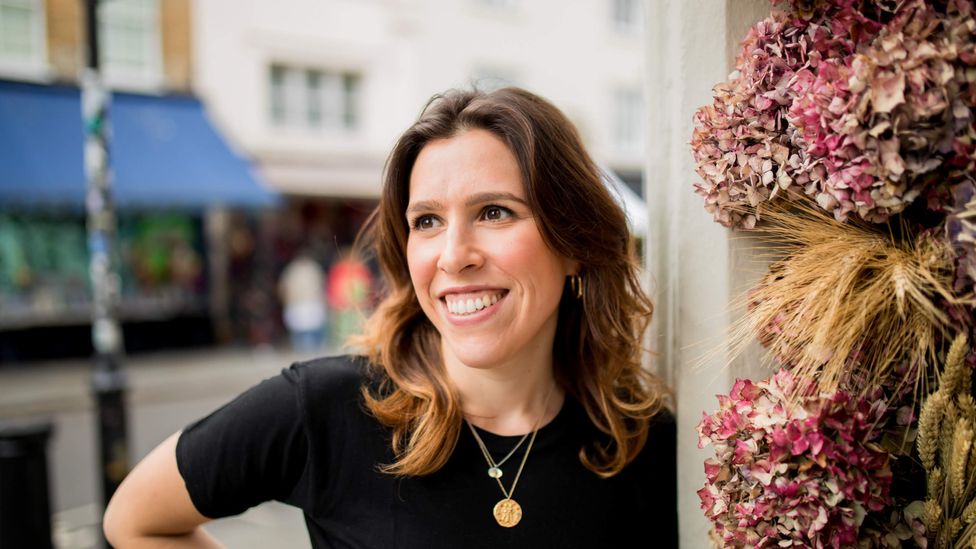 Tiffany Philippou shares a small two-bedroom flat in North London in which wi-fi isn't reliable, and space is at a premium (Credit: Nicole Engelmann/Hey Saturday)
The role of sound
Kati Peditto, an environmental-design psychologist at the US Air Force Academy, says that regardless of age, there are a number of key environmental factors – both behavioural and physical – that can play a major role in job performance and satisfaction.
"Sound is a big one because it really highlights a lot of the inequities we're seeing in terms of remote work and productivity," she says, noting that non-white and lower socioeconomic status individuals disproportionately live in places that have higher noise levels.
Sound also comes into play when children are involved. Having kids at home can lead to what Peditto calls a "responsibility distraction", which studies show impacts women working from home far greater than men. "Individuals who have the luxury of detached offices with doors they can close, or those who can afford day care or live-in assistance, are going to fare better in terms of productivity," she says.
Creating a separate workspace was a solution that worked for Jo van Riemsdijk, co-founder of recruitment agency CX Talent, who lives in Hertfordshire, England, with her husband and two kids. When the pandemic forced all of them to work and study from the same open-plan home, they built a 3.9-square-metre office in their garden with soundproofing and underfloor heating.
Having kids at home can lead to a "responsibility distraction", which studies show impacts women working from home far greater than men
"To me, those five steps over to the office really do help create that boundary between work and home," the 48-year-old explains. "My productivity and concentration are so much higher than in my house because there's loads of natural light, it's acoustically pleasant and there are no distractions, apart from, perhaps, a robin flying by."
Breached boundaries
There may also be a psychological advantage to having a dedicated workspace separate from your personal space. Before the pandemic, the office acted as a neutral area with a uniform aesthetic where everyone had access to the same resources. But now the process of 'inviting' colleagues into your home through video calls can open you up to scrutiny of your own physical environment, which can be tough for those who don't have a perfectly curated bookshelf to place behind their well-angled webcam.
"Instead of being judged by our physical appearance and professionalism – the clothes we wear, how well-groomed we are – all of a sudden it becomes 'what equipment do you have, what's the definition of your camera, what's the clarity of your microphone, what's the lighting in your office, do you even have a home office'," explains Peditto.
Videoconferencing also breaks down longstanding boundaries between professional life and personal expression, making workers vulnerable to explicit and implicit comparisons of their workspaces – something that you may well feel more acutely working from your bedroom than your garden office. This can be particularly challenging for people of colour, who are now broadcasting more of their personal identities from their living spaces.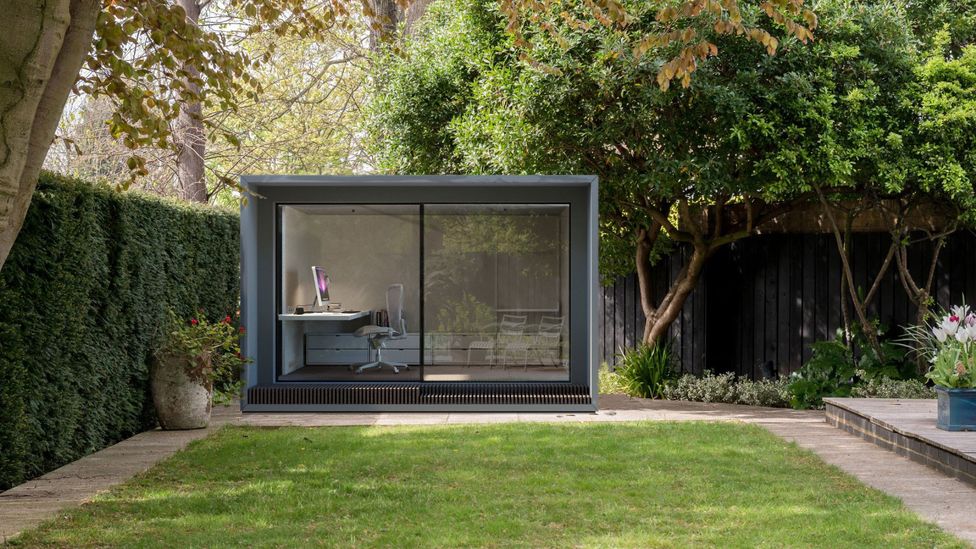 Some workers are turning to pod-like solutions to create hospitable work-from-home spaces – but it's a luxury only some can both accommodate and afford (Credit: Modulr Space Ltd)
Bloom, the Stanford researcher, points out that before the pandemic, those who worked from home chose to do it – and says issues around privacy, space, choice and children are the four main factors that make the current remote work experience unique. With a huge chunk of the global workforce forced into it, he believes there is still much to be learned about the at-home conditions that make some thrive and others flounder.
"When I talk to companies about who's coming back to the office, one of the big factors is, 'Whose home environment is the most problematic?'," he says. "Before Covid, it used to be the rule that you had to have your own exclusive room during the day, so you weren't supposed to be working from your bedroom because employers knew that was an issue for mental health. Now, that's gone out the window and we are seeing the consequences."
Bloom envisions the post-pandemic model as more of a hybrid plan where those able to work from home will do so about two days a week on the same days as others in their team. It's essentially a compromise – a happy medium to please those who've relished the remote work experience and those who are counting the days until they'll see their cubical again.