Allowing workers to 'fail up' can yield talented leaders. But only some people are allowed to fail without penalty, while others never get the chance.
A
As we head into 2022, Worklife is running our best, most insightful and most essential stories from 2021. When you're done with this article, check out our full list of the year's top stories. 
It's the lacklustre associate who makes partner despite a poor record, even though you've been working around the clock at the same firm without even a glance from the bosses. It's getting passed up for that big account after being at an agency for five years, only to see your unremarkable-but-charismatic colleague score the project after two. Or maybe it's that ineffective manager who, despite poor people skills, continues to get more staff and responsibility.
Most of us know the frustrating feeling of watching someone 'fail upward': landing successively sweeter gigs even after professional mediocrity or missteps. It turns out, allowing employees to fail up isn't necessarily bad and can sometimes yield talented, resilient leaders. What is troubling, experts say, is the significant gap between who's allowed to fail without penalty on the way up – and who never gets that chance.
Why people fail up
Multiple factors set the stage for ordinary hires to fail upward. One of the reasons the phenomenon persists, says Tomas Chamorro-Premuzic, a business psychology professor at Columbia University in New York City, is because hiring managers, decision-makers, even voters can be easily "seduced" by characteristics incompatible with good leadership, such as overconfidence.
Research published in Leadership Quarterly in 2019 showed that across multiple studies, hiring managers consistently saw leadership potential in those who demonstrated inflated confidence in their skills. At the same time, this type of extreme hubris, which Chamorro-Premuzic says men exhibit more than women, often runs counter to actual competence. In social psychology circles, it's known as the Dunning-Kruger effect.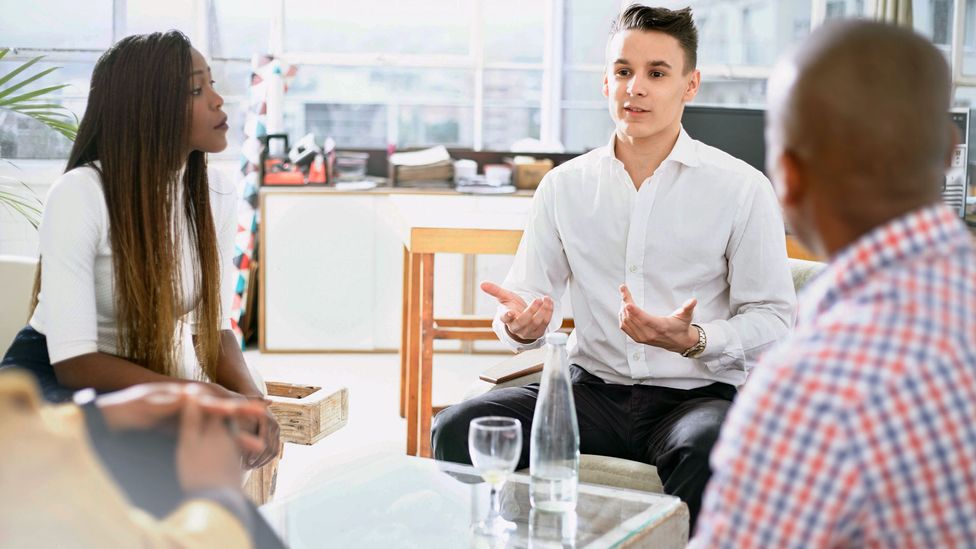 Often, colleagues who perform the same tasks don't have equal latitude to make mistakes in their jobs (Credit: Alamy)
"The frustrating thing is that we have known for four or five decades what attributes we should be selecting for… and yet we don't do it," says Chamorro-Premuzic, who also serves as the chief talent scientist at the workforce solutions company ManpowerGroup. "We started focusing so much on style, extraversion, assertiveness, lean in, be confident, brand yourself, make eye contact, body language, that we forgot to focus on substance."
And even if arrogance doesn't win over a hiring manager, similarities in race, gender, self-presentation and personal experiences can increase a worker's chances of success. Research published in the American Sociological Review says "cultural matching" can have a significant effect on applicants' evaluations and "often outweighed concerns about absolute productivity".
Once an individual is promoted, they become more visible to management, recruiters and other leaders; experience on a resumé begins to hold more value than actual performance outcome. And perhaps most importantly, once an employee is promoted, bosses become invested in that person's success because it becomes a reflection of their own judgement. Failures are downplayed and losses are spun into wins. "It's very easy to remain strategically ignorant about our mistakes," says Chamorro-Premuzic.
As people continue to move up, he says we're conditioned to believe that their positions are the result of merit – and rarely ask questions about how they got there.
The privilege of failing up
When we do ask those questions, however, the role of privilege becomes more evident.
At a panel held during the 2019 Austin Film Festival, the co-creators and co-writers behind the Emmy Award-winning drama series Game of Thrones explained that while they were both writers, neither had any television experience when the show began. David Benioff and DB Weiss said they were allowed to take several risks even though it was their first time running a production. And their unaired original pilot required re-casting, re-writes and re-shoots before it was finally accepted: "It took more than one try, which we were fortunate to get a second chance," said Weiss. Benioff added: "A lot of the mistakes were basic, elemental writing mistakes."
In a lot of organisations, the people who are allowed to fail and fail up… are overwhelmingly male and overwhelmingly white – Ruchika Tulshyan
The comments at the festival sparked a larger conversation on social media about who, exactly, is allowed to fail in workplaces and still get support, another chance and, as in this case, find their way to success.
"In a lot of organisations, the people who are allowed to fail and fail up, the people who are allowed to learn from those mistakes and still be given an opportunity to get back up again, are overwhelmingly male and overwhelmingly white," says Ruchika Tulshyan, founder of the Seattle-based inclusion strategy firm Candour.
A 2020 research paper from Utah State University reveals women and BIPOC employees in elite leadership roles who make even minor missteps at work – from dress code to displays of emotion – can be judged much more harshly than white men. "For many of us, we only have one shot to try," says Tulshyan. "Therefore, we will instinctively try and safeguard ourselves … If you don't feel like you can take risks in your career, it is that much harder to grow."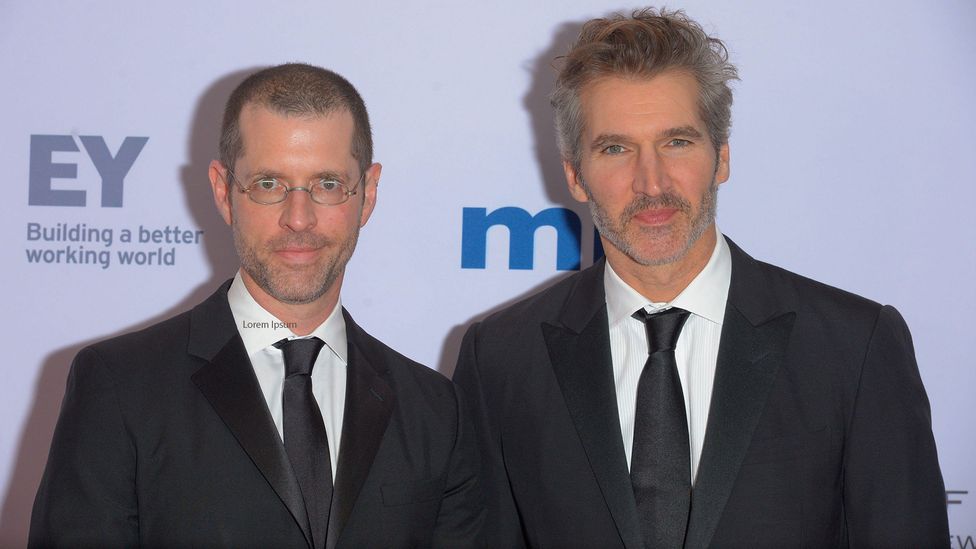 Remarks from Game of Thrones creators David Benioff and DB Weiss sparked a discussion about who is able to make mistakes and still move forward, and who isn't (Credit: Alamy)
The report, which explores issues of racism and bias not often covered through traditional research methods, also concludes that gendered or racialised leaders were often seen as "outsiders" and even viewed as menacing to a workplace's status quo.
"Outsiders' presence is experienced as a disruption, even a threat, and they are often confronted with a burden of doubt regarding their competence, suspicion regarding their trustworthiness, infantilization of their roles and] hyper-surveillance of their work performance," wrote co-author and sociologist Christy Glass.
With that added scrutiny, mentorship and "sponsorship" – where supervisors not only guide workers but also advocate for their promotions and pay increases – become particularly important on the way to the top. But even that contingency is fraught. Research shows sponsors will most often choose protégés of the same gender and the same race. "So, if the majority of your executives are white, and the majority of executives are white male, guess who gets that second chance to prove themselves after they have failed? And that's how we create this pipeline where women, and especially women of colour, are really overlooked in these conversations and in these sorts of opportunities," says Tulshyan.
So, if there are more women and people of colour in leadership, that pipeline should start to change, right? Not exactly, because also studies show that when women and minorities advocate for other women and minorities, those advocates are penalised with worse performance reviews.
When women and minorities advocate for other women and minorities, those advocates are penalised with worse performance reviews
"We are labelled aggressive and confrontational and too assertive and difficult to work with and not being a team player, even though we might exhibit the same characteristics [as men]," says Jodi-Ann Burey, a writer and podcast host who recently co-wrote an article with Tulshyan about racial and gender bias in the workplace.
How do we effect change?
Both Tulshyan and Burey say failing at work, when it's the result of a professional misstep and not a moral one – such as sexual harassment, racism or generally making your employees miserable – is necessary and can be critical to good leadership in the future. People can often learn the greatest lessons from having to pick themselves up again after a poor performance, difficult challenge or blunder on the job.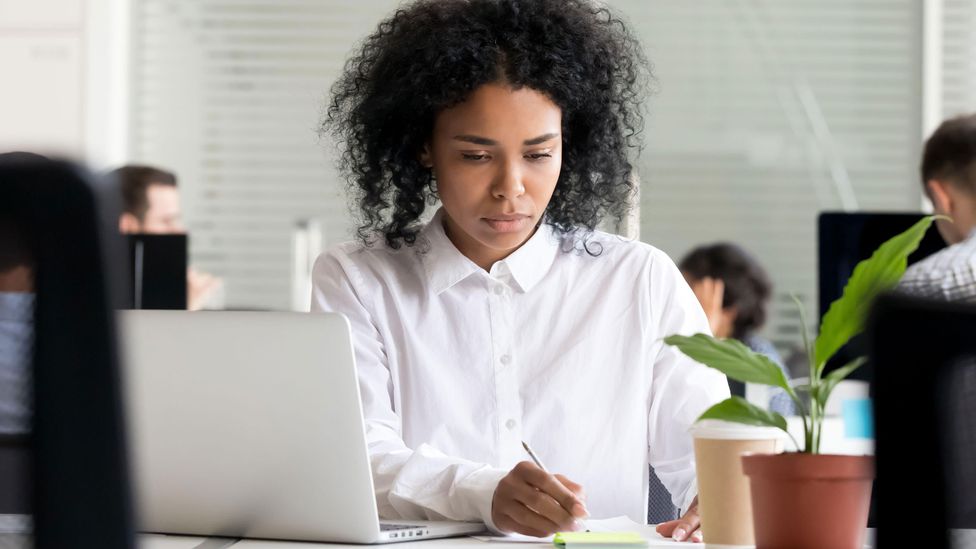 Women and BIPOC employees in elite leadership roles who make even minor missteps at work can be judged much more harshly than white men (Credit: Alamy)
They also say being rewarded after those kinds of failures isn't awful either. In the case of the Game of Thrones showrunners, they were allowed to experiment, take chances and learn along the way with support from higher-ups invested in their success. Eventually, their work produced a monumental hit series. The problem is that everyone isn't afforded the same room to make mistakes in a safe environment and without swift cost. "You tell me one black woman who would have had that huge of a budget to pull something like that off and without any experience," says Burey.
Changing the workplace so that all employees can be recognised for their successes and supported through their failures is crucial to building a more meritocratic environment. This begins, says Burey, with acknowledging issues of racism that breed an environment in which women of colour are disproportionately labelled as not up to the task while when white men are allowed to fail as part of their development process. "That awareness could look like conversations, that awareness could look like metrics and tracking who has been moving up and who hasn't been. And that awareness could immediately look like action, maybe changing the language or culture around failure."
Tulshyan suggests companies can go one step further by using failure as a learning opportunity in meetings or boardrooms for every employee. Normalising failure can encourage people to take more risks and think outside the box, which can level the playing field and allow talent to rise based on innovation and ideas rather than who's most visible. "You do need to have an environment where people can take risks and where they can fail without fear of retaliation."
Chamorro-Premuzic, who has studied the intersection of personality and leadership for decades, says people involved in hiring processes also need to start focusing on more meaningful characteristics for management positions, such as empathy, humility and integrity – measures by which women tend to score higher – rather than giving a free pass to those with extreme confidence or who appear to fit in better.